Heľenine Oči opäť dráždia. Zverejnili videoklip, v ktorom poukazujú na praktiky z minulosti, ktoré sú v našej krajine tak zakorenené, že sú často využívané i v súčasnosti. Na škandalózne informácie, ktoré sa vyplavujú na povrch i v týchto dňoch, prešovské zoskupenie zareagovalo po svojom. Videoklip Agent SIS otvára sériu videoklipov, ktorou kapela oslávi tohtoročné 20. výročie pôsobenia na slovenskej hudobnej scéne.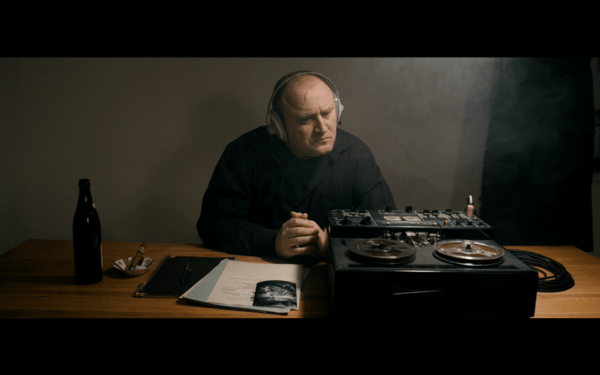 Prešovská kapela Heľenine Oči zverejnila videoklip, v ktorom sa vracajú do minulosti. Skladbou Agent SIS po svojom narážajú na kauzy, ktoré za posledné mesiace či roky otriasli našou krajinou.
"Aj v dnešnej dobe, kedy by sme to už nečakali, sa stále dostávajú na povrch správy z minulosti. Kto koho sledoval, aké má informácie a najmä koho z doteraz politicky činných ľudí sa to týka. Objavujú sa prepisy telefonátov a informácie o sledovaných, ale aj sliedičoch. To ma viedlo k tomu, aby som sa zamyslel nad tým, ako fungujú ľudia, ktorí sa takejto činnosti venujú. Samozrejme, v konečnej verzii piesne sme sa na to pozreli s nám vlastným odstupom," vysvetlil myšlienku vzniku skladby Martin Mihalčín, spevák kapely.
Zaujímavosťou je, že pieseň Agent SIS by sa tomto období štúdiovej verzie ani videoklipu nedočkala, keby sa neudiali nečakané zmeny. Chlapci z Heľenine Oči boli pôvodne nastavení nahrávať úplne inú skladbu. "Bol som dohodnutý na spolupráci s jedným známym slovenským hudobníkom. V nahrávacom štúdiu u Randyho Gnepu boli všetci nachystaní, keď som ich prekvapil: Zmena, nahrávame niečo iné," priblížil Mihalčín rýchle zmeny.
Spomínaný hudobník a kamarát zároveň speváka skupiny poprosil, že by si spoločné dielo rád nechal na svojom albume, na ktorom pracuje. Nahrávanie pôvodnej pesničky sa tak presunulo na neskorší termín. "Našťastie sme s chlapcami mali z čoho vyberať. Od vydania posledného albumu Vajco sme ako kapela zložili 28 nových piesní. Štyri z nich plánujeme zverejniť aj s klipmi už tento rok a osláviť tak 20-te výročie vzniku kapely. A keďže sme dlho nenahrávali Rock'n' Roll, voľba padla na Agenta SIS," prezradil spevák zoskupenia výber piesne.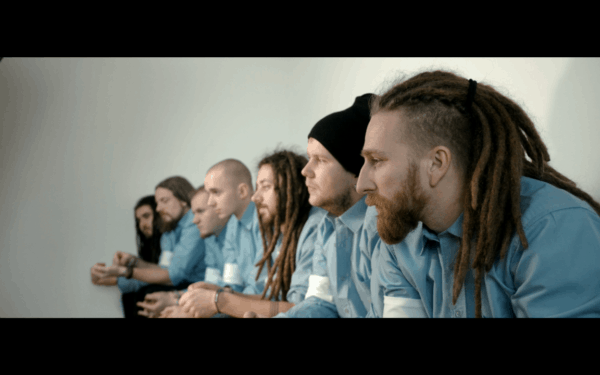 Členovia skupiny sa bleskovo prispôsobili a pustili sa do práce. Základ skladby bol vymyslený, vytiahnutý zo spomínaného pomyselného šuflíka. Dychové prvky sa vymýšľali za pochodu v košickom štúdiu Pavla Jeňa, trubkára známeho z vystúpení IMT Smile. Na aranžmánoch sa výrazne podieľal Jakub Tirčo, gitarista skupiny Heľenine Oči. Hudobné gro skladby, ale aj text má na svedomí hlas formácie Martin Mihalčín.
Nakrúcanie videoklipu bolo taktiež poznačené zmenou piesne. Režisér Matúš Chovanec bol pripravený na pôvodnú skladbu, na zmenu však zareagoval promptne. Počas niekoľkých dní vymyslel scenár, ktorý sa skupine zapáčil. Jednotlivé scény za účasti celej kapely sa nakrúcali v Prešove. Do hlavnej úlohy agenta SIS obsadili herca Žeňu Libezňuka, ktorému sú chalani veľmi vďační, ako rýchlo a dobre sa úlohy zhostil a famózne zahral agenta SIS so zaujímavou politickou kariérou.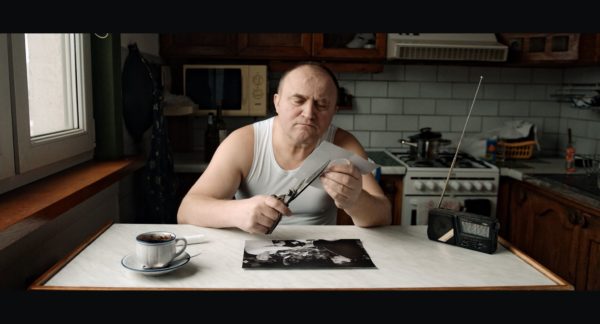 "S kapelou sa momentálne pripravujeme na ďalšiu sezónu. Tú minulú sme odohrali viac ako 100 koncertov a keďže tento rok očakávame podobný počet, nakrútením tohto klipu sme odštartovali kolektívnu prípravu na ďalší rok. Dúfame, že sa nám podarí fanúšikov prekvapiť a potešiť novým programom," poodkryl frontman zoskupenia najbližšie plány kapely Heľenine Oči.
Zdroj: Janka Marczellová, PR manažérka Heľenine Oči