Spoločnosť Harley-Davidson, ktorá už 115 rokov posúva hranice celého motocyklového odvetvia, dnes na veľtrhu CES (Consumer Electronics Show) v Las Vegas predstavila novú generáciu jednostopových strojov a prvý krát zverejnila kompletné technické údaje, špecifikáciu konektivity a predajnú cenu. LiveWire™, prvý elektrický motocykel spoločnosti Harley-Davidson a model s najväčšími možnosťami konektivity na svete, príde do predaja v druhej polovici roka.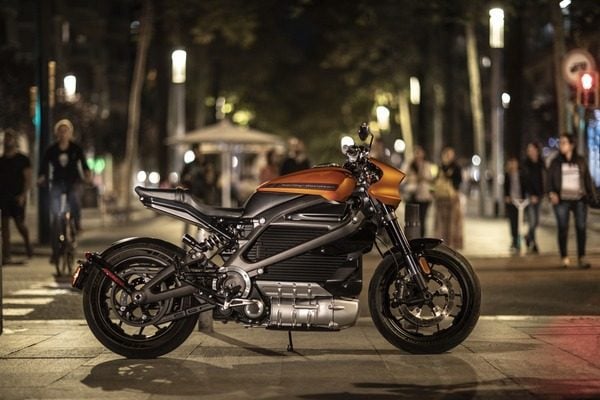 Motocykel LiveWire predstavuje budúcnosť značky Harley-Davidson. Moderným jazdcom ponúka výkonný elektrický pohon, inovatívny dizajn a mobilnú konektivitu. LiveWire™ je prvým modelom v novom portfóliu motocyklov, ktoré prinesú nový štýl jazdy a zážitkov v jednej stope. Vyznačuje sa úžasným zrýchlením, výbornou ovládateľnosťou, špičkovými materiálmi a spracovaním a kompletnou sadou elektronických asistentov a rozhrania pre dokonalú konektivitu.
Výkon motocykla LiveWire zaručuje vzrušujúce zvezenie pre skúsených jazdcov, riadenie bez nutnosti používania spojky zase revolučným spôsobom uľahčuje ovládanie pre začínajúcich motorkárov. Zahájenie predaja modelu LiveWire podporuje strategický plán Harley-Davidson 2027 na oživenie trhu v USA, urýchlenie rastu na medzinárodných trhoch, budovanie novej globálnej základne jazdcov a obsadenie pozície lídra v elektrifikácii motocyklovej oblasti.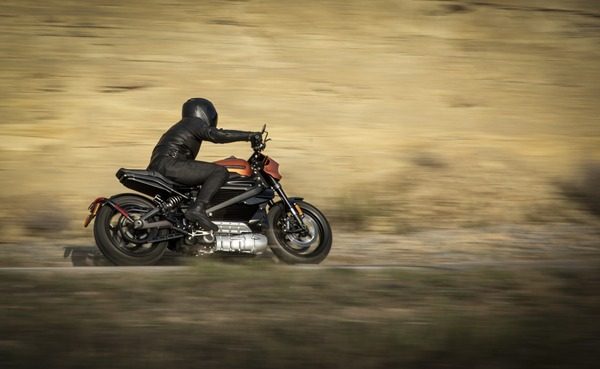 "Sme na historickej križovatke vývoja celej oblasti dopravy a Harley-Davidson je o krok vpred," hovorí Matt Levatich, CEO Harley-Davidson. "Základnou myšlienkou našej značky boli vždy inovácie, ktoré vylepšujú technické vlastnosti a pocit z jazdy. Táto nová kapitola našej histórie chce priniesť nové produkty a možnosti pre súčasných jazdcov i budúcich záujemcov bez ohľadu na vek a životný štýl."
Nový zážitok z jazdy s ikonickou silou Harley-Davidson
Motocykel LiveWire™ je perfektnou kombináciou výkonu a nových technológií. Prináša vzrušujúci pocit z jazdenia pre skúsených jazdcov a jednoduché ovládanie pre začínajúcich motorkárov. Hlavné vlastnosti:
* Ohromujúce zrýchlenie: z 0 na 100km/h za menej než 3,5 sekundy. Okamžitý príval výkonu elektrického motora H-D Revelation™ dokáže ponúknuť 100 percent uvádzaného krútiaceho momentu ihneď po otočení rukoväte plynu. 100 percent sily je stále k dispozícii v každej situácii.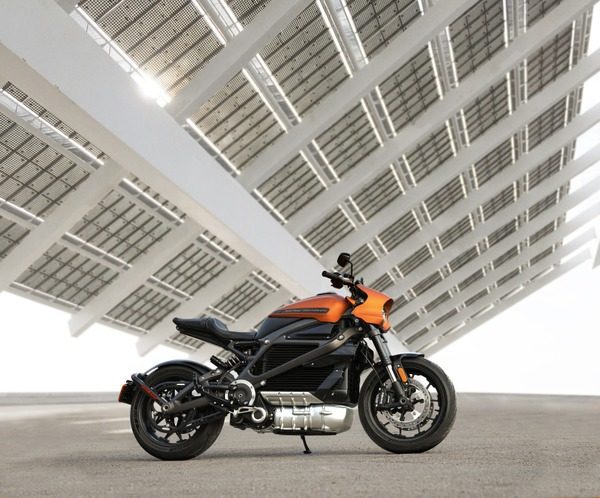 * Jednoduché ovládanie "twist-and-go": Elektrický motor nepotrebuje spojku ani radenie prevodových stupňov, takže podstatne zjednodušuje ovládanie pre začínajúcich jazdcov. Všetci jazdci ocenia brzdný účinok rekuperačného režimu, ktorý ukladá energiu späť do batérie. To je vhodné najmä pri častých rozjazdoch a brzdení pri jazde v mestskej premávke.
* Funkcia H-D™ Connect: Motocykel LiveWire je vybavený funkciou H-D™ Connect, ktorá dokáže spárovať jazdca s jeho motocyklom prostredníctvom jednotky Telematics Control Unit a cloudových služieb využívajúcich najnovšiu aplikáciu Harley-Davidson™ App. Vďaka tejto technológii je motocykel LiveWire prvým sériovo vyrábaným elektrickým motocyklom s plnou mobilnou konektivitou v Severnej Amerike. Pomocou funkcie H—D Connect sú sledované potrebné dáta, ktoré sú prenášané do aplikácie a poskytujú jazdcovi prostredníctvom mobilného telefónu nasledujúce informácie: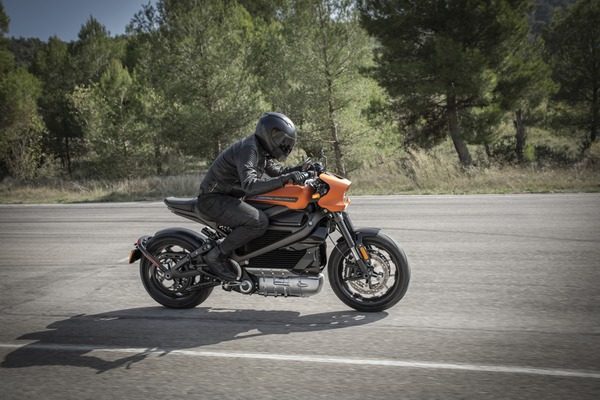 * Stav motocykla: Informácie dostupné pomocou služby H-D Connect zahŕňajú údaj o nabití batérie a dojazdu vo všetkých oblastiach s pokrytím mobilného signálu. To jazdcovi umožňuje na diaľku skontrolovať stav nabíjania vrátane úrovne energie a zostávajúcej doby do plného nabitia. Jazdec ľahko nájde nabíjaciu stanicu vďaka integrovanému vyhľadávaču v aplikácii H-D App.
* Výstraha pri náraze či manipulácii a pozícii vozidla: Služba H-D Connect zobrazí pozíciu zaparkovaného motocykla LiveWire a v prípade manipulácie s motocyklom či jeho pohybe môže zaslať výstrahu na telefón jazdca. Príjemnou istotu poskytne tiež sledovanie motocykla pomocou GPS v prípade odcudzenia (Vyžaduje asistenciu policajných zložiek. K dispozícii na vybraných trhoch).
* Upozornenie na servis: Aplikácia H-D App zašle jazdcovi pripomienky týkajúce sa blížiaceho sa servisu a ďalšie upozornenia v súvislosti so starostlivosťou o vozidlo. Jazdci navyše obdržia automatické pripomienky servisu.
* Výkon a dojazd optimalizované pre jazdu v meste: Motocykel dokáže na jedno nabitie batérie najazdiť odhadom 177 km po mestských komunikáciách.
* Ovládanie: Podvozok motocykla LiveWire bol navrhnutý pre obratné a isté ovládanie v uliciach veľkomiest aj zábavné zvezenie sa v uliciach so zatáčkami. Motor H-D Revelation™ je osadený nízko v motocykli, aby sa znížilo celkové ťažisko a zlepšila sa ovládateľnosť za jazdy aj ľahké držanie po zastavení. Tento model využíva špičkové technológie – štandardne je vybavený systémom Electronic Chassis Control s funkciou ABS s možnosťou aktivácie v náklone a kontrolou trakcie. Tieto systémy sú plne elektronické a obsahujú najnovšie verzie jednotiek pre meranie zotrvačných síl a poslednú technológiu snímača ABS.
* Výrazný zvuk Harley-Davidson, minimálne vibrácie: Motocykel LiveWire používa elektronickú pohonnú jednotku H-D Revelation™, ktorá minimalizuje vibrácie, vyžarovanie tepla a hluk, čo prispieva k vysokému jazdnému komfortu. Model LiveWire je konštruovaný tak, aby akcelerácia a narastaní rýchlosti vydával nový charakteristický zvuk Harley-Davidson. Tento nový futuristický zvuk skvele vystihuje uhladenú elektrickú silu motocykla LiveWire.
Od vízie Project LiveWire™ k motocyklu LiveWire
Vízia, ktorá viedla až k produkčnému motocyklu LiveWire, začala iniciatívou Project LiveWire, predstavenou vo forme prototypu v roku 2014. Project LiveWire a skúšobné jazdy po celom svete dali jazdcom príležitosť poskytnúť cennú spätnú väzbu o tom, čo očakávajú od autentického elektrického motocykla Harley-Davidson a možnosť podieľať sa na vývoji v súlade s proaktívnym prístupom Motor Company. Odozva bola veľmi pozitívna – a produkčná verzia motocykla LiveWire vychádza z poznatkov zhromaždených pri vývoji prototypu, odozvy zákazníkov pri skúšobných jazdách, ďalšieho dizajnového vývoja Harley-Davidson a najnovších pokročilých technológií.
Motocykel LiveWire príde do predaja v roku 2019 a jeho cena bude 27 860 EUR bez DPH.
Harley-Davidson na výstave CES predstavil dva prevratné koncepty ľahkého motocykla Spoločnosti Harley-Davidson, ktorá už 115 rokov posúva hranice celého motocyklového odvetvia, včera na veľtrhu CES (Consumer Electronics Show) v Las Vegas predstavila svoju novú generáciu jednostopových strojov. Spolu s produkčnou verziou motocykla LiveWire 2020 tieto dva koncepty otvárajú novú kapitolu elektrifikáie legendárneho príbehu Harley-Davidson, ktorý bude pokračovať v inovatívnom prístupe k doprave a technológiám vo výraznom štýle a dizajne.
Tieto koncepty sú súčasťou úsilia o novú budúcnosť a skúmajú potenciál mestskej mobility a jednostopových vozidiel. Oba koncepty využívajú špičkové skúsenosti značky Harley-Davidson v oblasti zážitkov z jazdy a posúvajú hranice dizajnu a technológií.
Iniciatíva Harley-Davidson More Roads v roku 2018 predstavila víziu zahrňujúcu nové produkty v ďalších segmentoch motocyklového trhu, širšie pokrytie a úsilie o posilnenie dealerskej siete. Tieto dva koncepty sú živým dôkazom tejto vízie a spolu s modelom LiveWire 2020 zahájili príchod širokej ponuky elektrických motocyklov, ktoré v nasledujúcich rokoch našej spoločnosti zaistia vedúcu pozíciu v elektrifikácii motocyklovej oblasti, ponúknu nové jazdecké zážitky a prilákajú nových jazdcov.
Ďalšie informácie o novom motocykli Harley-Davidson LiveWire a nové správy o budúcich modeloch nájdete na stránkach https://www.harley-davidson.com/cz/cs/motorcycles/future-vehicles/electric.html alebo na firemných profiloch na sociálnych sieťach Facebook alebo Instagram.
Zdroj: TS