Slovenský gitarista a skladateľ Peter Uher vydáva so svojou novou formáciou prvý album New Reality. Skladby vznikali postupne od roku 2019 a jeho nahrávanie v štúdiu Sinus Records v Košiciach prebiehalo s prestávkami od októbra 2020 do marca 2021. Osem kompozícií albumu je zhudobnením pocitov a udalostí, ktoré hudobník zažíval v posledných rokoch.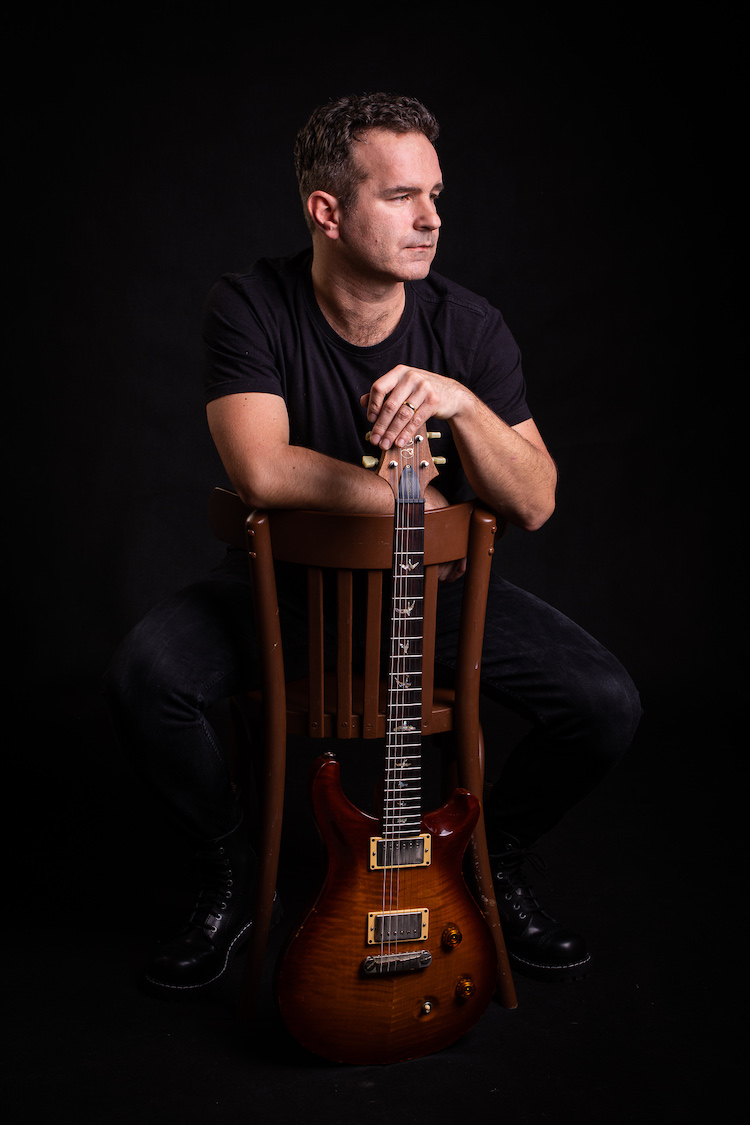 V skladbe Vivien's Dream zachytáva nostalgiu krásnych momentov, ktoré by sa časom inak nenávratne vytratili. Look Ahead predstavuje nádej na lepšiu budúcnosť a Recently je venovaná zosnulému svokrovi a starému otcovi. Psychedelickú náladu a obraz nejasnej budúcnosti reflektuje skladba Riverse. Všetky skladby na albume na seba nadväzujú a vytvárajú hudobný celok, ktorý je zrkadlom predstáv, nálad a zážitkov. Hudobne sa album pohybuje v experimentálnej rovine s dôrazom na ambientnú atmosféru, improvizáciu a silné hudobné motívy, ktoré obohacujú tradičný jazzovo-rockový štýl o chytľavé a priamočiare melódie so spevavými motívmi. Vytvára hudobné farby, ktoré pomáhajú obrazotvornosti pri počúvaní.
"Keď tvorím, inšpiruje ma hlavne hudba, ktorá vo mne vzbudzuje nejaký pocit. Hrám si svoje harmónie, rôzne ich kombinujem a často mi začnú pripomínať niečo zo života. Napríklad detský svet v skladbe Vivien's Dream, Ľudia, spomienky a nostalgia v skladbe Recently. Príroda a tiež ženský pôvab, teda hlavne život a emócie, ktoré sa snažím vyjadriť aj vo farbe zvukov," povedal o svojej inšpirácii pri skladaní Peter Uher.
Vydanie albumu New Reality podporili Hudobný fond a z verejných zdrojov Fond na podporu umenia. Peter Uher ho nahral s basgitaristom Braňom Valanským a bubeníkom Michalom Čerevkom.
"S Brankom a Mišom hráme spolu už pár rokov a tvoríme zohratú kapelu. Chlapci majú otvorenú myseľ. Neboja sa experimentovať a hľadať rôzne hudobné polohy. Hudba na albume má špecifický sound. Využívam rôzne loopy a reverzné groovy, ktoré si vytváram pomocou gitarovych efektov a Abletonu. Mišo hrá na bicie cez rôzne efekty a Braňo nám k tomu drží pevný základ," povedal o spoluhráčoch Peter.
Hudobníkov na albume doplnili aj hostia trúbkar Jakob Sørensen z Dánska a slovenský saxofonista Nikola Bankov.
"Mám veľmi rád škandinávsku jazzovú hudbu. Skladba Look Ahead vo mne vyvolala pocity, ktoré mám vždy pri počúvani severskej hudby a preto som sa rozhodol, že oslovím hráča na trúbku z tejto oblasti. Jakob Sørensen je predstaviteľom mladej škandinávskej jazzovej scény. Dokonale splynul s hudbou a vniesol do nej autenticitu ich muziky. Môj veľmi dobrý priateľ, saxofonista Nikola Bankov so mnou nahral skladbu Viviens Dream. Je to skladba, ktorú sme dali spolu dokopy už dávnejšie, keď som bol súčasťou jeho kapely na Slovensku," povedal na záver o hosťoch albumu Peter Uher.
PETER UHER – NEW REALITY
Mirror Door
Look Ahead
What will be Tomorrow
New Reality
Vivien's Dream
Recently
Riverse
Epilogue
Album na vypočutie:
https://spoti.fi/3zfYkrS
https://peteruher.bandcamp.com/releases
Peter Uher – slovenský gitarista a skladateľ. Jeho tvorbu možno označiť za zmes ambientu a moderného jazzrocku so silnou prítomnosťou elektronickej hudby. Jeho skladateľský štýl poháňa nekonečná hudobná zvedavosť, jedinečný zvuk a rytmy spojené s chytľavými melódiami. Študoval na štátnom Konzervatóriu v Košiciach a na Fakulte humanitných a prírodných vied v Prešove. Spolupracoval s mnohými hudobníkmi v džeze, pop music a klasickej oblasti (Andy Belej, Katka Koščová, Peter Adamkovič, Igor Kucer, Voloď Kucer a ďalší).
Album jeho skupiny Inside group – One and Zero bol nominovaný na cenu Esprit za najlepší jazzový album roku 2016. Na albume hral vynikajúci americký trumpetista Michael Patches Stewart. Gitarista Peter Uher spolupracoval aj s americkou zvukovou spoločnosťou Eventide, ktorá ho zahrnula do svojho portfólia umelcov.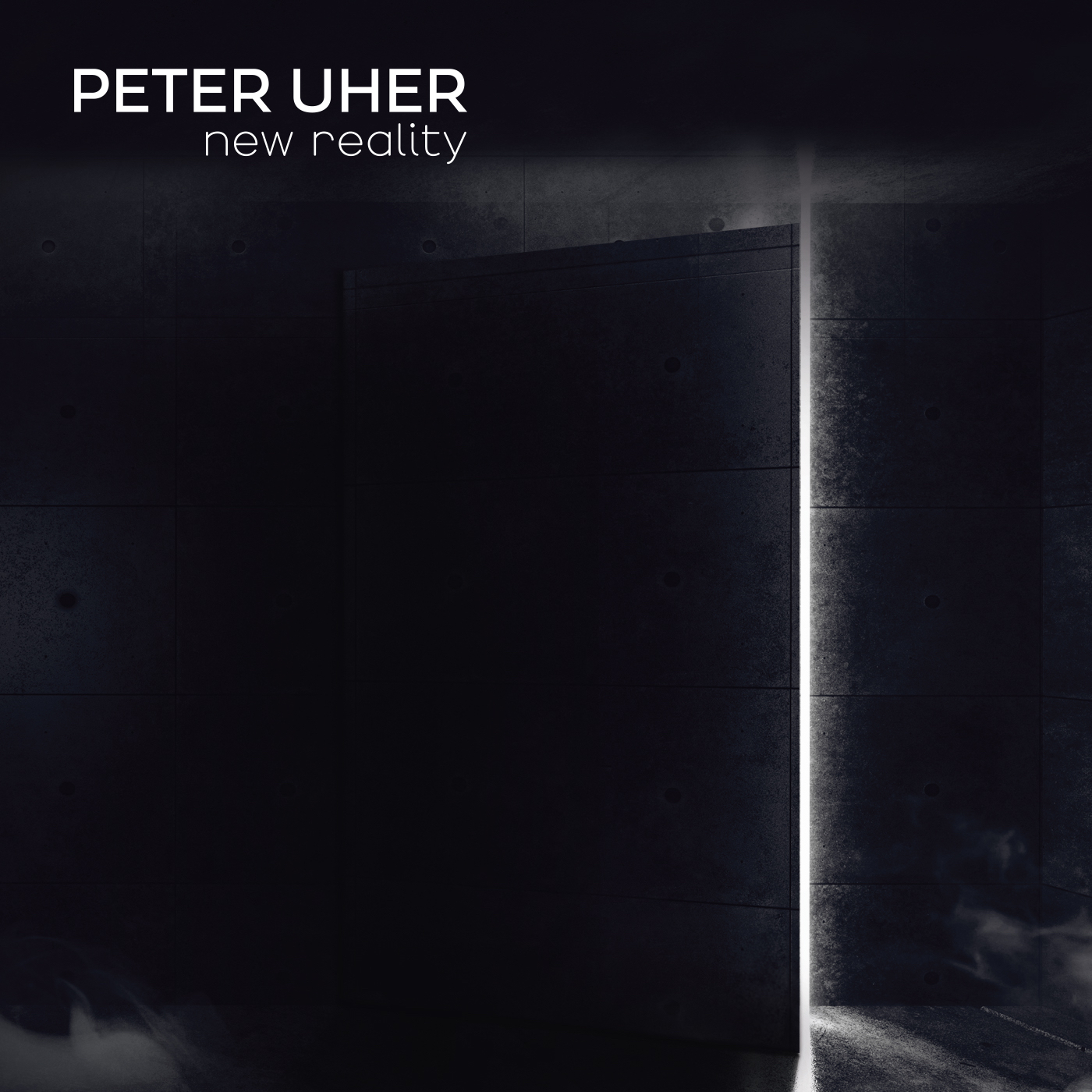 Zdroj: pro:messa