"Tvorba každého umelca je hodná rešpektu a úcty, nech je to ktokoľvek," tvrdí slovenská speváčka Gitana. Pestrosť žánrov, ale i fanúšikov. To je realita, ktorá vystihuje produkciu talentovanej speváčky Gitany každým rokom viac a viac. Ako dôkaz vlastnej žánrovej všehochuti prichádza s novinkou Kráľ.
Gitana, ktorej veľa ľudí nepovie inak, než slovenská Beyoncé, opäť prekvapuje! V najnovšej skladbe totiž nechala naplno prejaviť (aj) svoju dávnejšiu slabosť pre rap. Treba povedať, že táto zaujímavá vsuvka v skladbe je nepochybne zaujímavým spestrením. "Pred 20 rokmi som bola kamoška aj s rapom – trošku som sa o to pokúšala, hoci nebol to úplne môj svet. Teraz som však prekvapila samú seba – najmä tým, že aj po rokoch mám stále potrebný flow,"raduje sa charizmatická umelkyňa. Tá nútenú koncertnú pauzu počas pandémie, mimo iného, dokonale využila na zdolanie mnohých hudobných výziev.
Nápady (aj) od fanúšikov
Čím bola pre ňu špecifická tá najnovšia? "Počas koronavírusu, v rôznych etapách lockdownov, som sa zblížila so svojimi fanúšikmi ešte viac, i keď hlavne vo virtuálnom svete. Poslucháči, ale tiež profesionáli i hudobní fajnšmekri, mi dávali spätnú väzbu v podobe názorov, rád, ale aj ponúk na spoluprácu," naznačuje čosi viac o uplynulých mesiacoch naša hudobná stálica. Výnimkou nebola ani Renátka – manažérka, spisovateľka i riaditeľka spoločnosti v jednom, no predovšetkým príjemná žena, ktorá Gitanu oslovila práve vo veci zhudobnenia jej spontánneho, hudobného nápadu. Čo sa dialo ďalej, už prezrádza samotná umelkyňa: "Priznávam sa, bola to výzva, ale ja som otvorená všetkému. Okamžite som sa pre túto ideu nadchla a poňala ju ako celkom nový rozmer mojej umeleckej dráhy. Renátka mi poslala krátku telefónnu nahrávku svojej piesne, v ktorej spev doprevádzala na krásne rozladenej gitare. Bolo veľmi príjemné cítiť dôveru človeka, ktorý si je plne vedomý svojho nádherného, i keď jednoduchého prednesu." Ako Gitana zdôrazňuje, tvorba každého umelca je hodná rešpektu a úcty, nech je to ktokoľvek.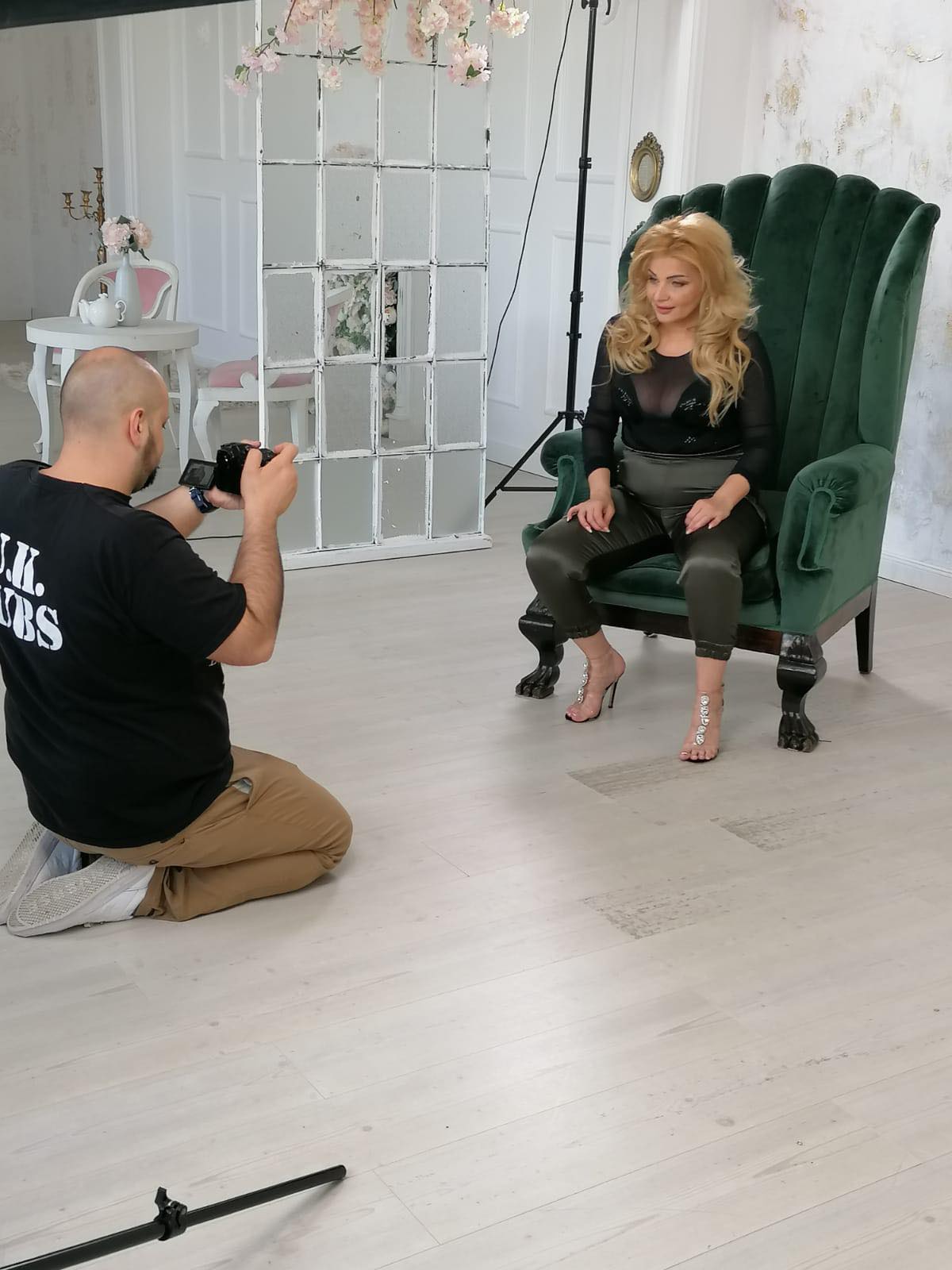 Osvedčená spolupráca
Udalosti nabrali rýchly spád a Gitana okamžite urobila všetko, čo bolo v jej silách, aby vznikajúcu pesničku mohla dotvoriť. Siahla pritom po ostrieľaných menách. Prezradila samozrejme aj viac: "Johann Stern, s ktorým som už vtedy začínala pracovať na inom projekte, bol zvedavý na moju predstavu danej skladby. Vedela som zhruba, čo tam má znieť. Že pesnička si doslova pýta živé sláky či r´n´b beat. Bol ozaj prekvapený, keď som mu predostrela prvý nástrel z mojej hlavy." Kreatívna hudobná zostava začala rásť a v štúdiu sa všetci zainteresovaní stretli vo výbornej forme, plní nápadov. Johann Stern, okrem piana, nahral tiež live či sóla na melodike (pre poslucháča laika možno pútavejšia forma ústnej harmoniky, pozn.red.). V štúdiu Alberta Váradiho, ktorý okrem iného nahrával aj gitaru a celý projekt mixoval aj mastroval, postupne pribúdali ďalšie hudobné esá. Hrou na basgitare sa nenechal zahanbiť top hudobník Temesi Bertalan, sláčikov sa zas zhostili členovia Budapest Symphony Orchestra.
Najväčšia výzva?
Gitana je v umeleckom svete známa svojím temperamentom, zmyslom nadchnúť sa pre vec a nevidieť žiadne prekážky. Nájsť človeka, ktorý jej vytvorí a nahrá rapový track do troch dní tak, aby na ten štvrtý dohodnuté natáčanie klipu v Budapešti nebolo ohrozené? Zdá sa, že v prípade Gitany žiadny problém. Časová flexibilita je síce niečo, čím množstvo umelcov neoplýva, no šťastie sa na svojráznu Gitanu predsa len usmialo.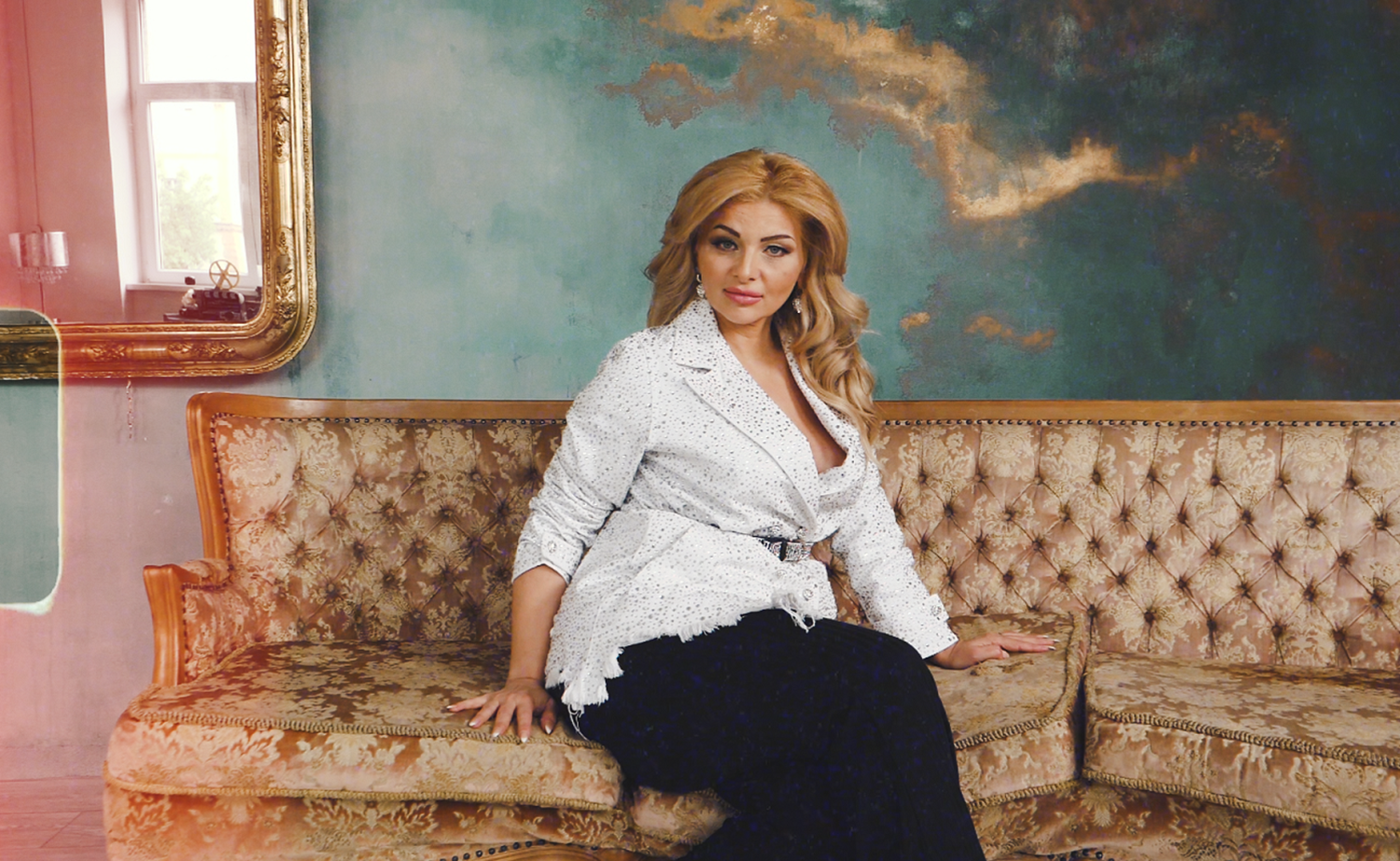 Kto? Jedine ON
ELPE … to je meno, ktoré Gitane odporučili kamaráti z hudobnej brandže, najmä chalani z formácie H16. "Síce mi hneď oznámil, že bohužiaľ nemôže ísť do Budapešti natáčať, no do dvoch hodín mi e-mailom zaslal nástrel rapu a s umením sebe vlastným tak pomohol rozuzliť voľnú, náročnú časť skladby." Gitana ale stále nebola ako profesionálka, zvyknutá podávať 100%-tný výkon, úplne spokojná. Preto ELPEmu zavolala. " Môj šialený nápad prekvapil aj ELPEho. Povedala som mu: Bráško, čo keby si ten text ušil priamo na mňa a ja sa to pokúsim zarapovať?," smeje sa pri tejto, stále čerstvej spomienke, Gitana. Ako dodáva: "Vôbec sa nevykrúcal a poslal mi text. V mojom domácom štúdiu som urobila nahrávku, tú som mu poslala na spripomienkovanie a čakala." Odpoveď ju milo prekvapila. Znela: "Je počuť, že si muzikantka, dala si to ako treba a ešte aj prichutila svojím štýlom."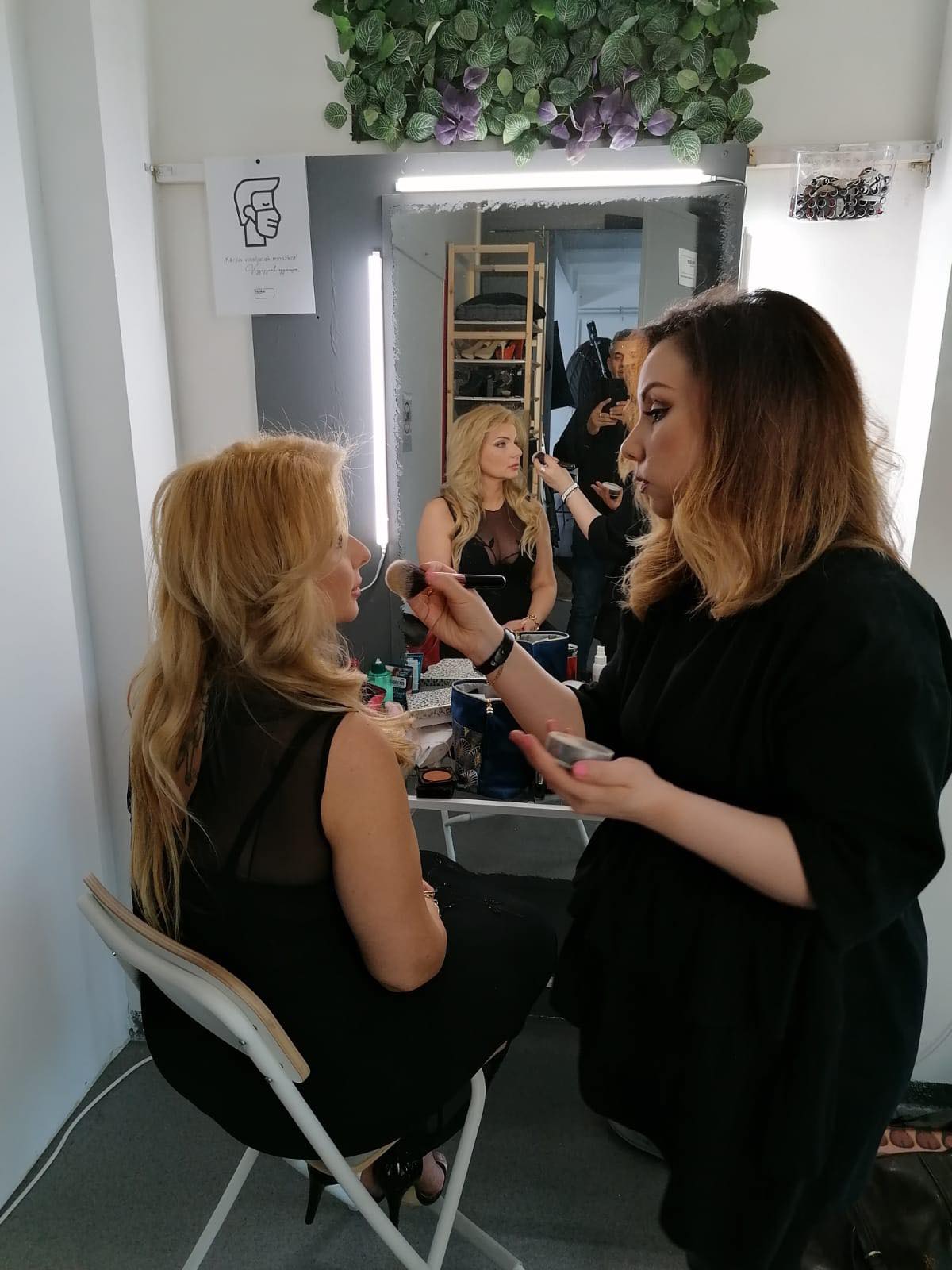 Plné ruky práce
Poslednú májovú nedeľu tak Gitana strávila v plnom pracovnom nasadení. V maďarskej metropole točila hneď dva videoklipy. Ako na tento deň spomína s odstupom času? "Ráno začalo dosť bláznivo. Jasné, mali sme časový sklz, ale napokon sa všetko zharmonizovalo a videoklip vo svojej jednoduchosti postupne rástol v réžii Marcella Meruka a kreatívneho tímu Holker, v priestoroch Panónia film štúdia. Vďaka práci make-up artistky Evy Novák som bola svieža na pľaci až do samého konca."
Na obraze sa objavil i mladý hudobník – profi atlét Flavio, mimochodom syn Johanna Sterna. Hrá výborne na piano a skladbe dodal špecifický zvuk i atmosféru. Koniec koncov, posúďte sami.
Viac informácií:
FB: https://bit.ly/fb_gitana
IG: https://bit.ly/ig_gitana
WEB: https://bit.ly/sp_gitana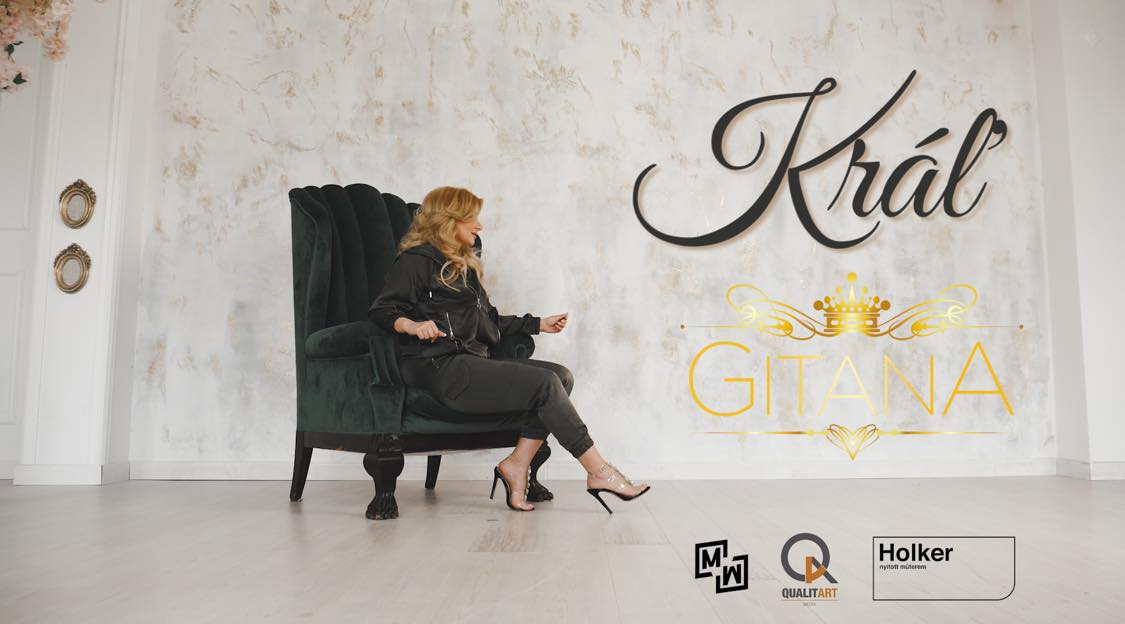 Informácie poskytla Michelle Kristová z umeleckej agentúry Stella Production