Animovaný film PRINCOVA CESTA je očarujúcou poklonou imaginácii a ódou na priateľstvo nespútané konvenciami. Francúzska snímka zároveň pripomína nadradený pocit človeka, ktorý by najradšej vládol všetkému a všetkým. Príbeh sa začína v momente, keď mladý opičiak Tom objaví na pobreží bezvládneho starca s netušeným tajomstvom. Majster animátorskej školy Jean-François Laguionie kreslí ručne ceruzkou, uprednostňuje tradičnú techniku, ktorú dokresľujú celé tímy pomocou digitálnej 3D technológie. Film vstupuje do slovenských kín od 5. augusta 2021, vďaka spoločnosti Filmtopia; rodiny si ho budú môcť vychutnať so slovenským dabingom v hlavnej úlohe s hercom Matejom Landlom.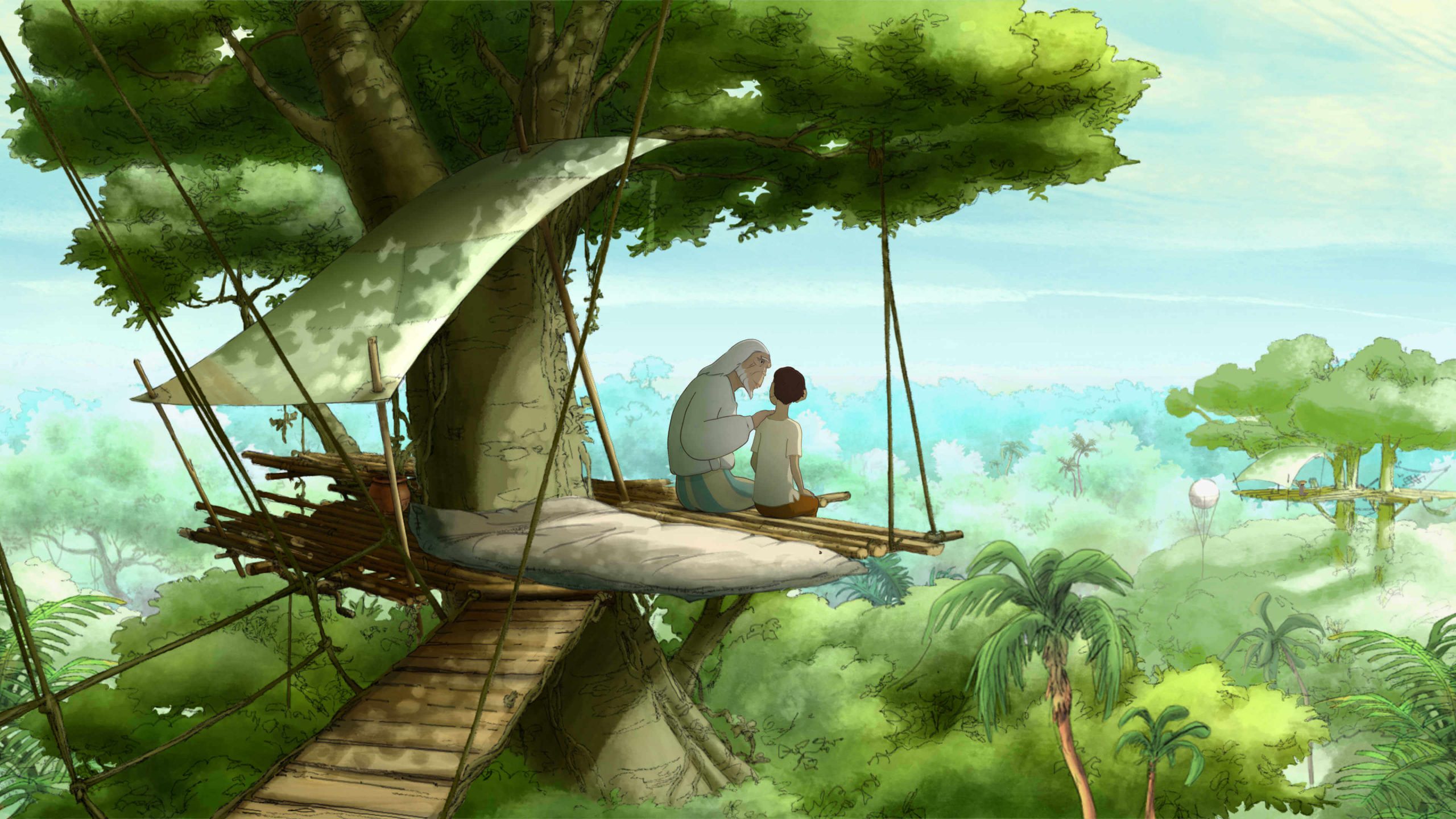 "Film má byť príspevkom do distribúcie súčasného animovaného filmu a originálnej európskej kinematografie v našich kinách. Princovu cestu si budú môcť vychutnať ako deti, tak aj dospelí vo filmových kluboch, alternatívnych priestoroch, ale aj v rámci artových premietaní v multilexoch," povedala riaditeľka filmovej distribučnej spoločnosti Filmtopia Silvia Učňová Kapustová. Distribúciu snímky podporili aj Audiovizuálny fond a MEDIA Kreatívna Európa. Film vstupuje do kín aj so slovenským dabingom, aj v pôvodnom znení v titulkami.
Pre Jeana-Françoisa Laguioniea predstavuje animovaný film výnimočný vyjadrovací prostriedok, je niečím medzi textom, pantomímou, hudbou, maľbou a filmom, ktorý všetko spája.
"Je to taká bájka alebo poviedka, aké si vždy píšem, skôr než sa pustím do nakrúcania. (…) Táto je naviac trochu inšpirovaná niektorými drámami migrácie. Film začína pohľadom na nešťastného napol utopeného princa, ktorý stroskotal na pláži pri neznámom pobreží," povedal Jean-FrançoisaLaguionie. Svoj príbeh aj mesto opícvykresľuje ako gigantickú fantastickú metropolu priemyselnej éry, ktorá sa bráni náporu rastúcej lesnej vegetácie v období 19. storočia. Inšpirovali ho dvaja francúzski umelci tej doby Gustav Doré a Honoré Daumier. Obaja nahliadali na vládnucu spoločnosť aj jej predstaviteľov kritickým okom. "Človek sa nikdy necítil toľko nadradený prírode a všetkým, ktorí podľa neho nedosiahli rovnaký stupeň vývoja, ako na konci 19. storočia. Je to obdobie vlády pokroku, priemyselných objavov, elektrického osvetlenia a koloniálnych výstav, na ktorých sa vystavovali divosi v klietkach ako v zoo," dodal.
Laguionie kreslí ručne ceruzkou. V Princovej ceste zvýrazňuje pozadie a postavy, odtiene jednej farby namaľované farebným tušom alebo akvarelom. Jeho tradičnú techniku potom dokresľujú tímy karikaturistov pomocou digitálnej 3D technológie. Tá umožňuje zachytiť jemné detaily pohybu, ktoré sa ručne kresbou dajú len ťažko vystihnúť. Zároveň to aj šetrí čas pri výrobe filmu. Avšak táto technická podpora ostáva očiam divákov skrytá a kresba hrá vždy hlavnú rolu. Krásne kresby ale pre natočenie filmu nestačia. Ďalšími nevyhnutnými prvkami sú aj text, scenár, hlasy hercov alebo hudba.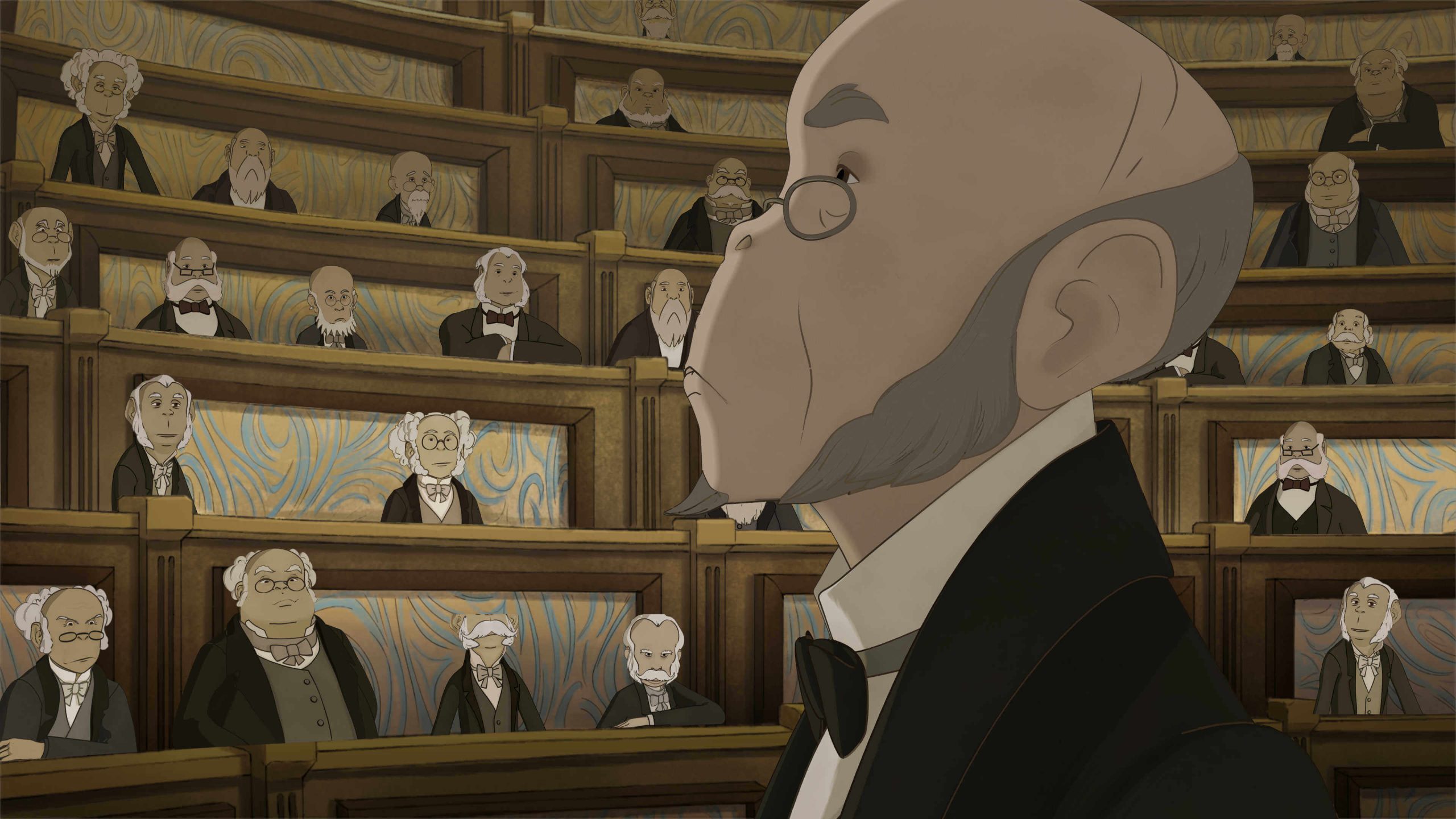 Keď pri jednej zo svojich prechádzok po pobreží objaví mladý opičiak Tom bezvládneho a zraneného starca, netuší, aké veľké tajomstvo pred ním leží. Prešedivelý muž je princom, ktorý pochádza z neznámeho kontinentu. Medzi ním a mladíkom sa začne odvíjať prekvapivé priateľstva. V Tomovom svete, z ktorého sa vytratila radosť, nadšenie i zmysel pre dobrodružstvo, pôsobí pochabý starý princ ako zjavenie, ktoré ale nie všetci vítajú s nadšením.
Dvoch priateľov čaká magická cesta za poznaním, ktorá vedie cez podivuhodné veľkomesto až do neprebádaných hlbín lesa. Tomovi rodičia sú vedci, ktorí boli vylúčení z Akadémie vied, pretože sa odvážili veriť v existenciu iných národov. Profesor schová cudzinca vo svojom tajnom laboratóriu v starom múzeu a nemôže sa dočkať, až ho začne skúmať. Princ v spoločnosti nového kamaráta Toma s nadšením a okúzlením spoznáva cudziu priemyselnú civilizáciu, ktorá je napriek svojej rozvinutosti uzavretá sama do seba.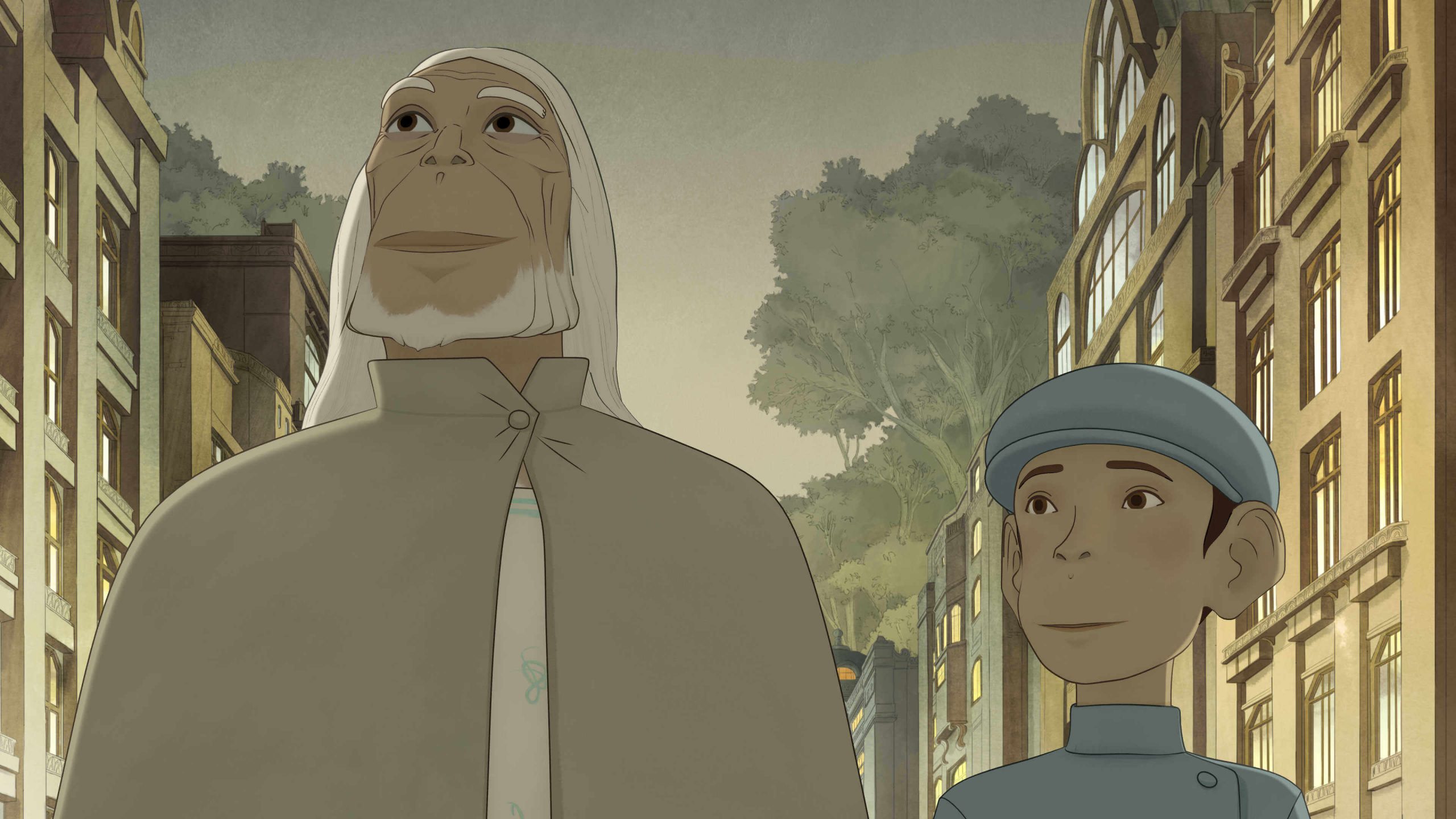 Jean-François Laguionie (1939) je významnou osobnosťou francúzskej animátorskej školy. Spolupracoval s Michelom Ocelotom. V 80. rokoch založil štúdio animácie La Fabrique a nakrútil kritikou priaznivo prijatý celovečerný debut Gwen, alebo Kniha piesku (1985). Svoj druhý film Príbeh opičiaka, zasadený do mýtického opičieho kráľovstva, nakrútil až v roku 1999, od tej doby však režíroval ďalšie štyri snímky. Pod Princovou cestou, ktorá voľne nadväzuje na Príbeh opičiaka, je podpísaný spolu s mladším kolegom Xavierom Picardom. Laguionie má na konte množstvo cien vrátane Zlatej palmy za krátkometrážny film La Traversée de l'Atlantique à la rame (1978) alebo nominácie na Európsku filmovú cenu za film Louisa na pobreží (2017).
Režisér a producent animovaných filmov Xavier Picard (1962) má za sebou niekoľko celovečerných filmov i TV seriálov, ktoré napísal, režíroval alebo produkoval. K najznámejším patrí film Mumínci na Riviére (2014), ktorý spolurežírovala Fínka Hanna Hemilä. Ďalej nakrútil napríklad seriál Podivná rodinka (La famille Ouf, 2005) alebo Kráľ Artuš a rytieri spravodlivosti (1992).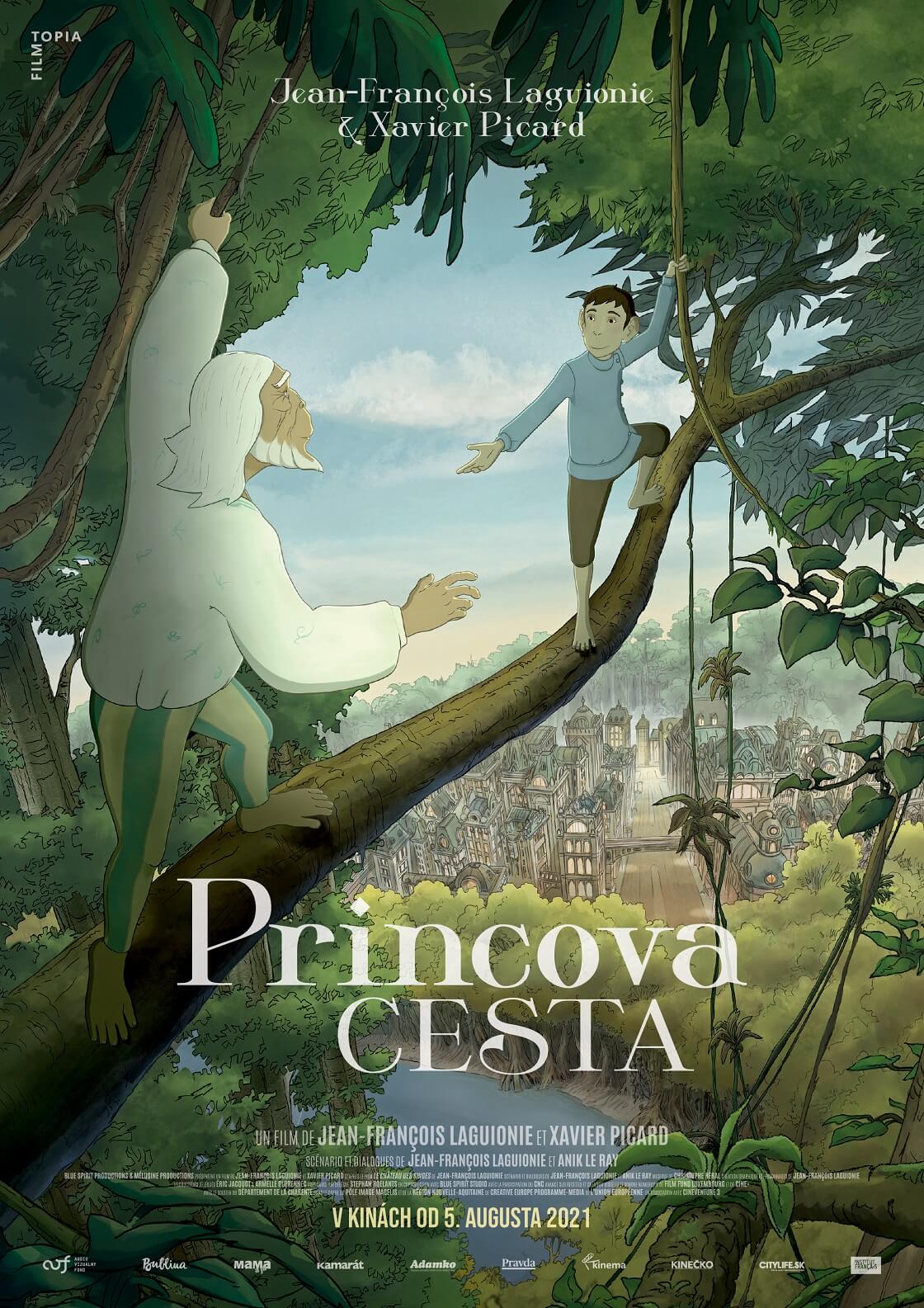 Zdroj: Zuzana Golianová, PR manažérka distribučnej spoločnosti FILMTOPIA