Isabelle Geffroy, ktorú celý svet pozná pod umeleckým menom ZAZ príde aj do Bratislavy osobne predstaviť svoj ostatný album ISA v rámci Organique Tour. Hosťom koncertu bude slovenská speváčka a autorka Tamara Kramar. Východoeurópsku časť Organique Tour odštartuje 2.júna 2023 práve v bratislavskej NTC Aréne a tak všetkým fanúšikom na Slovensku posiela srdečný odkaz!
ZAZ po krátkom oddychu doma a nahrávaní nových skladieb pokračuje ďalšími 11 koncertami po štátoch Východnej Európy a špeciálne Slovákom odkazuje: "Príďte, bude to skvelé, mám šialene dobrých hudobníkov, technický tím, ktorý robí skvelú šou. Bude to párty s emotívnymi momentmi a hlavne bláznivými stretnutiami!"
Na koncerte v Bratislave privíta aj zaujímavého hudobného hosťa, síce z anglického Brightonu, ale rodáčku z Bratislavy – skladateľku a speváčku Tamaru Kramar.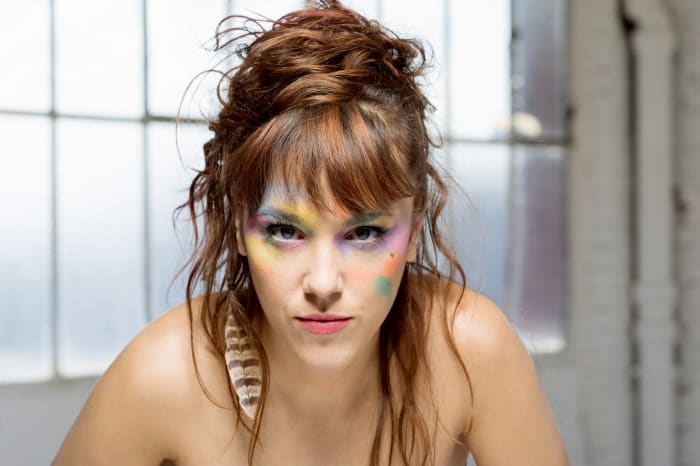 Tamara vydala svoj prvý singel So Sweet v lete 2021, začiatkom roku 2022 jej Hey Pretty Girl odpremiérovali na BBC Radio Introducing a neskôr sa dokonca stala piesňou dňa. Minulý rok zároveň ukončila vysokoškolské štúdium a získala aj cenu Objav roka na Radio_Head Awards.
V súčasnosti už na svojich koncertoch propaguje debutové EP Bachelor, z ktorého skladby určite zaznejú aj v NTC Bratislava: "Na koncert sa veľmi teším! ZAZ registrujem a nikdy by mi nenapadlo, že by som s ňou mohla zdieľať stage. Vnímam to ako výbornú príležitosť predstaviť sa pred medzinárodne úspešnou umelkyňou a vyskúšať si koncert v aréne pred tisíckami ľudí!"
Spojenie s francúzskou Édith Piaf prinesie určite aj radosť a dobrý humor, tak ako sme pri koncertoch ZAZ zvyknutí a hlavne je potrebné nezabudnúť, že na svet sa máme dívať vždy cez ružové okuliare.
Posledné vstupenky na "najúspešnejšieho francúzskeho interpreta posledného desaťročia" v rámci Organique tour 2.júna v NTC Aréne Bratislava sú v predaji v sieti Ticketportal.
Zdroj: TS