Keď sa jazdci stajní Red Bull Racing Honda a Scuderia AlphaTauri majú presunúť do Rakúska a HelmutMarko im sľubuje výlet v jeho rodnom kraji, na ktorý nezabudnú, tak to rozhodne nebude iba o červených kobercoch a popíjaní šampanského.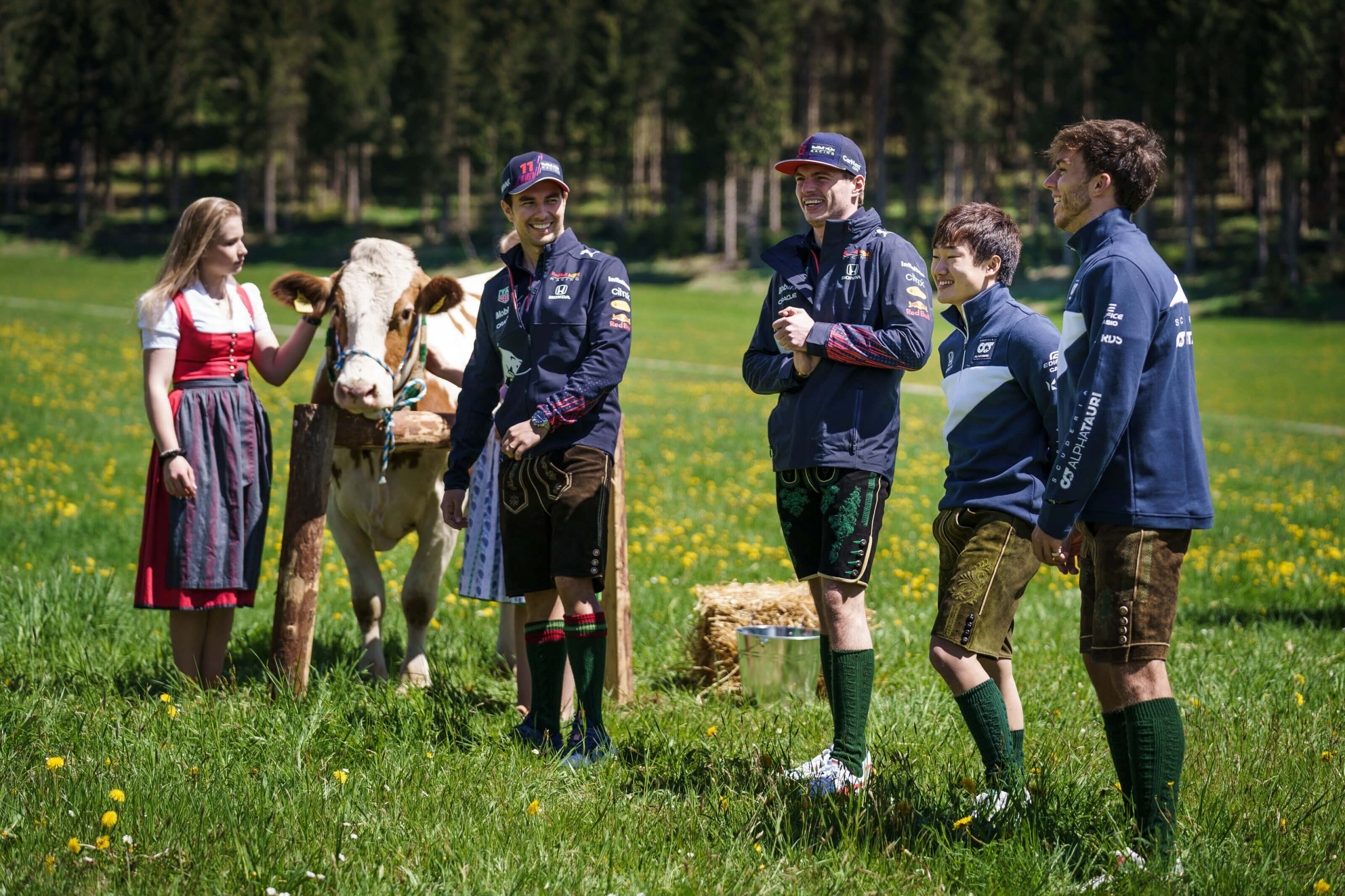 "Ak Helmut povie niečo takéto, tak to vyzerá, že máme problém," zhodnotil pozvánku Max Verstappen. Krycie meno akcie je "Formula Schnitzeljagd". To znie tak rakúsky, poviete si. A nie ste ďaleko od pravdy, vo videu nechýba krásna príroda našich západných susedov,rezne vo veľkosti taniera a dokonca ani lederhose!
O čo teda v tejto výzve išlo? To si už teraz môžete pozrieť vo VIDEU plnom nečakaných úloh a akcie v podaní štvorice pilotov F1. Tí si užili naozaj netradičnú cestu na Red Bull Ring, počas ktorej na nich čakala celá séria výziev. Okrem dojenia kráv, plavby na tradičných drevených člnoch a obliekania sa do krojov, ku ktorým dostali aj návod, sa jazdci mohli vyšantiť aj na terénnych strojoch Pinzgauer. Offroadové kolosy prevetrali na lesnom okruhu, ale aj v záverečnom šprinte priamo na Red Bull Ringu, kde ich už čakali vybojované rezne.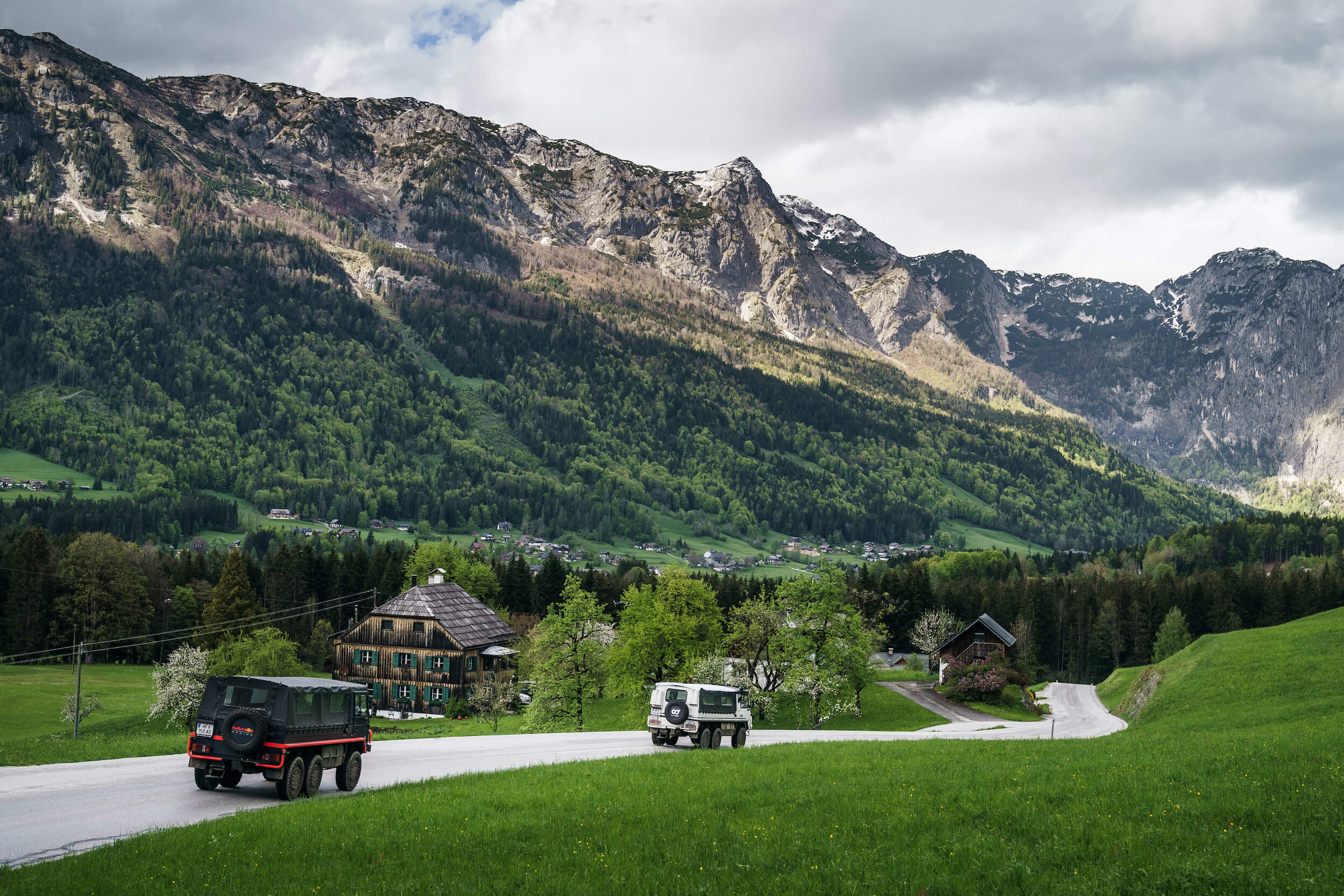 Sergio Pérez si rakúske dobrodružstvo poriadne užil: "Samozrejme, že sme všetky výzvy brali veľmi súťaživo a seriózne a bola to zároveň najlepšia príprava na víkend, akú sme si mohli priať." Max Verstappen už iba dodáva: "Úprimne, ešte v živote som nevidel niečo ako šesťkolesový Pinzgauer. Šoférovať tento stroj bola naozaj zábava. Ale teraz je to už o tom, aby sme fanúšikom dopriali dva dobré víkendy na Red Bull Ringu. Verím, že sa nám na domácich pretekoch podarí zvíťaziť."
Zdroj: Redbull