Banská Bystrica opäť ožije folklórom. Pandemické opatrenia minulý rok značne ovplyvnili chod najkvalitnejších festivalov. Toto leto to však organizátori návštevníkom naplno vynahradia. Od 5. do 8. augusta ich na banskobystrickom amfiteátri budú čakať najlepšie slovenské folklórne zoskupenia, ale aj tradičné jedlo a výrobky. Tretí ročník Folklórnej Bystrice sa im totiž predstaví v plnej paráde.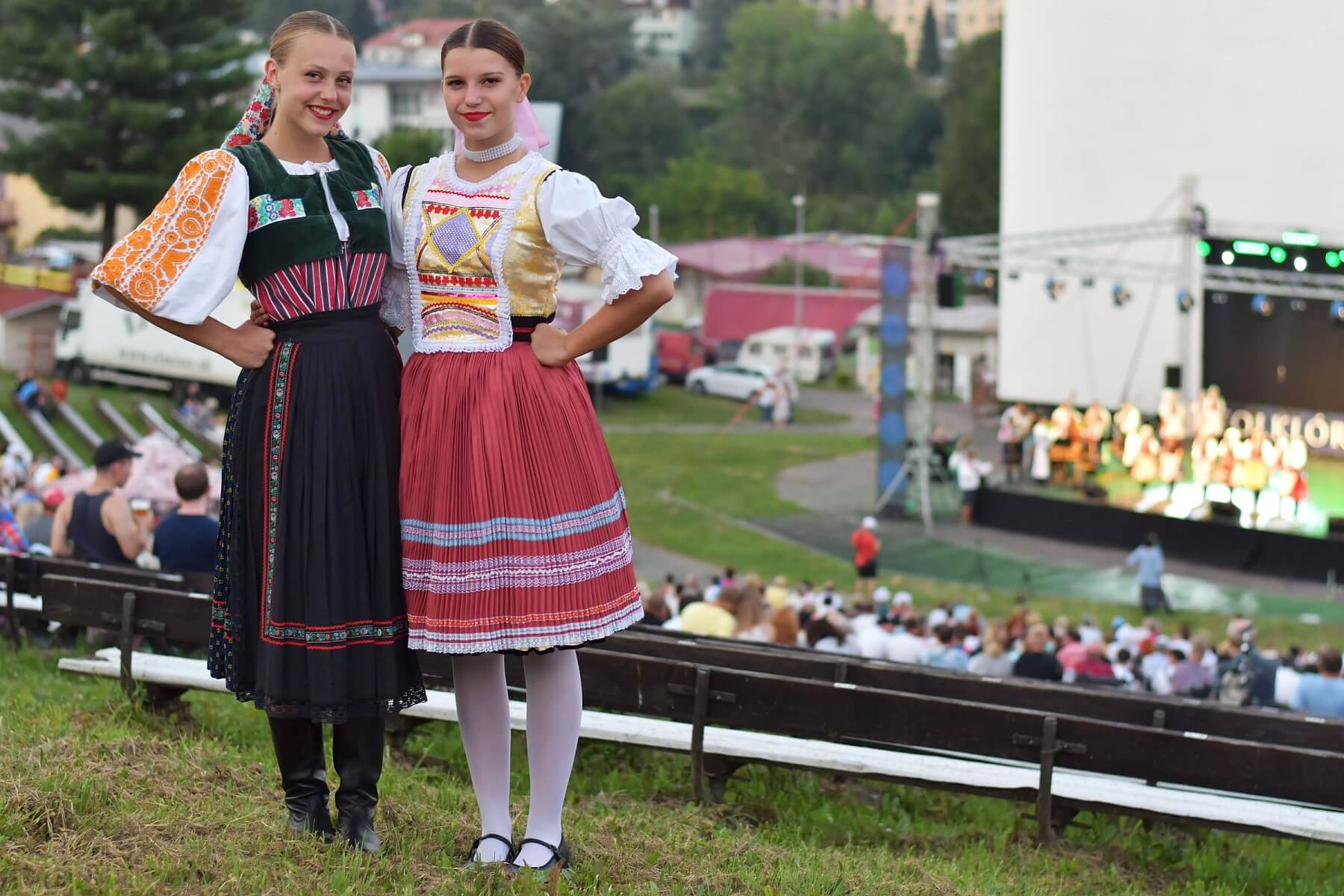 Pandémia minulý rok zastavila takmer všetky akcie a festivaly. Organizátori Folklórnej Bystrice boli aj napriek tomu dostatočne tvrdohlaví a zorganizovali aspoň jednodňový festival. A treba povedať, že to dopadlo na výbornú. Ľudí aspoň na chvíľu vytrhli z pandemickej letargie a kapacitu amfiteátra v rámci planých opatrení zaplnili.
Tento rok sa však vrátia k pôvodnému zámeru. Prípravy na štvordňový festival v Banskej Bystrici, ktorý sa už tradične bude konať druhý augustový týždeň, sú v plnom prúde. Organizátori však upozorňujú, že lístkov nemusí byť dosť. "Veľa ľudí nám píše, že chcú prísť a vstupeniek je už teraz málo. Podľa Covid automatu, totiž momentálne môžeme predať len tisíc lístkov," upozorňuje na obmedzenú kapacitu riaditeľ festivalu Folklórna Bystrica Atila Béreš.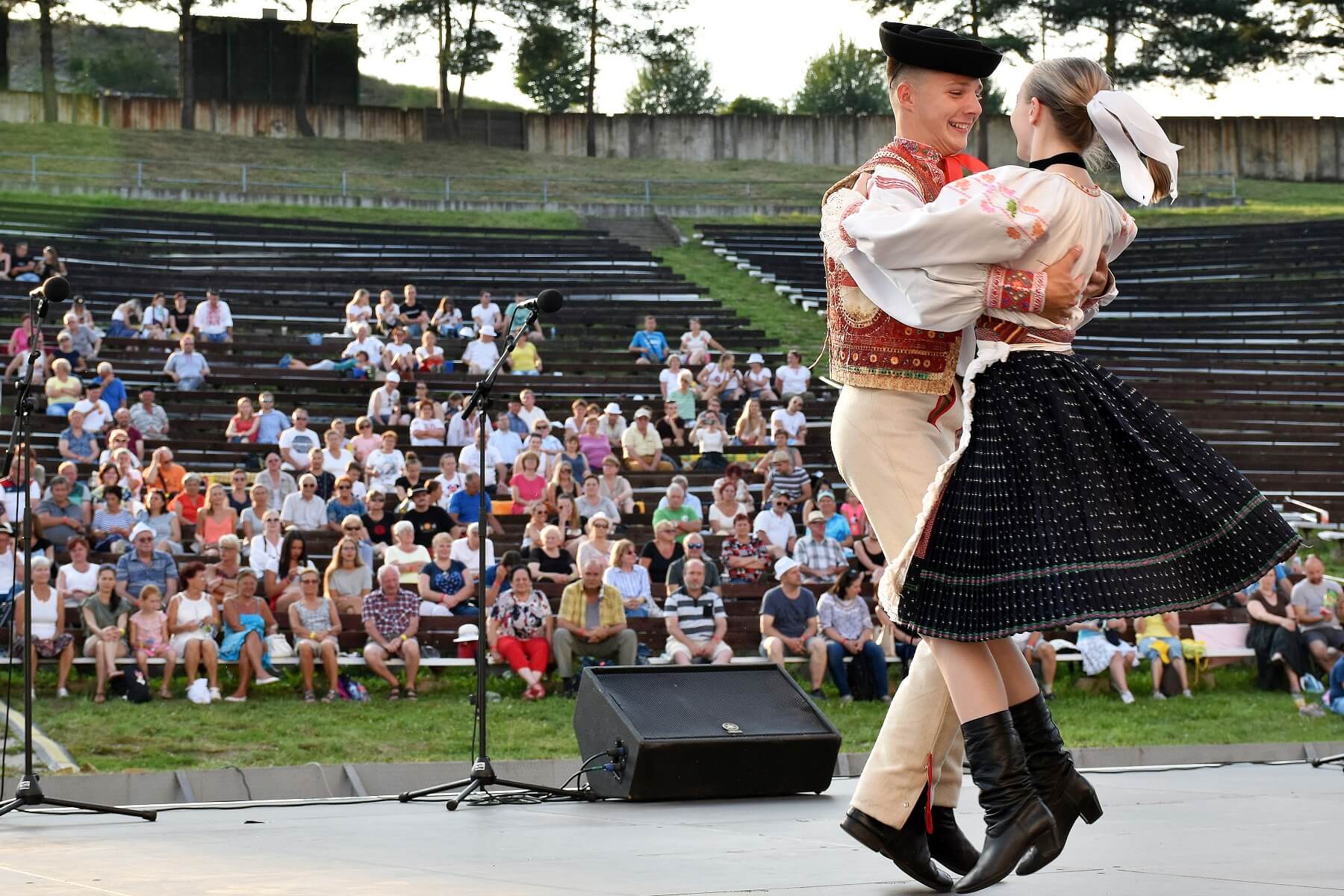 Šťastlivcov, ktorým sa nakoniec podarí vytúžený lístok získať, na oplátku čaká naozaj kvalitný program. "Festival začína vždy vo štvrtok večer premietaním starého legendárneho filmu s folklórnou tematikou. Tento rok to bude Rodná zem. Som rád, že sa nám niečo také unikátne podarí dostať na obrovské plátno s kvalitným zvukom," približuje Béreš.
Festivalový piatok je zas venovaný prepojeniu folklóru s modernejšou kultúrou. "V žiadnom prípade to ale nepreháňame. Celý program zachováva úctu k tradíciám. Na druhej strane viem, že to dobre funguje, keď sa folklór okorení niečím modernejším. Tentokrát k nám príde Katarína Knechtová s Folklórnym súborom Šarišan," opisuje Béreš.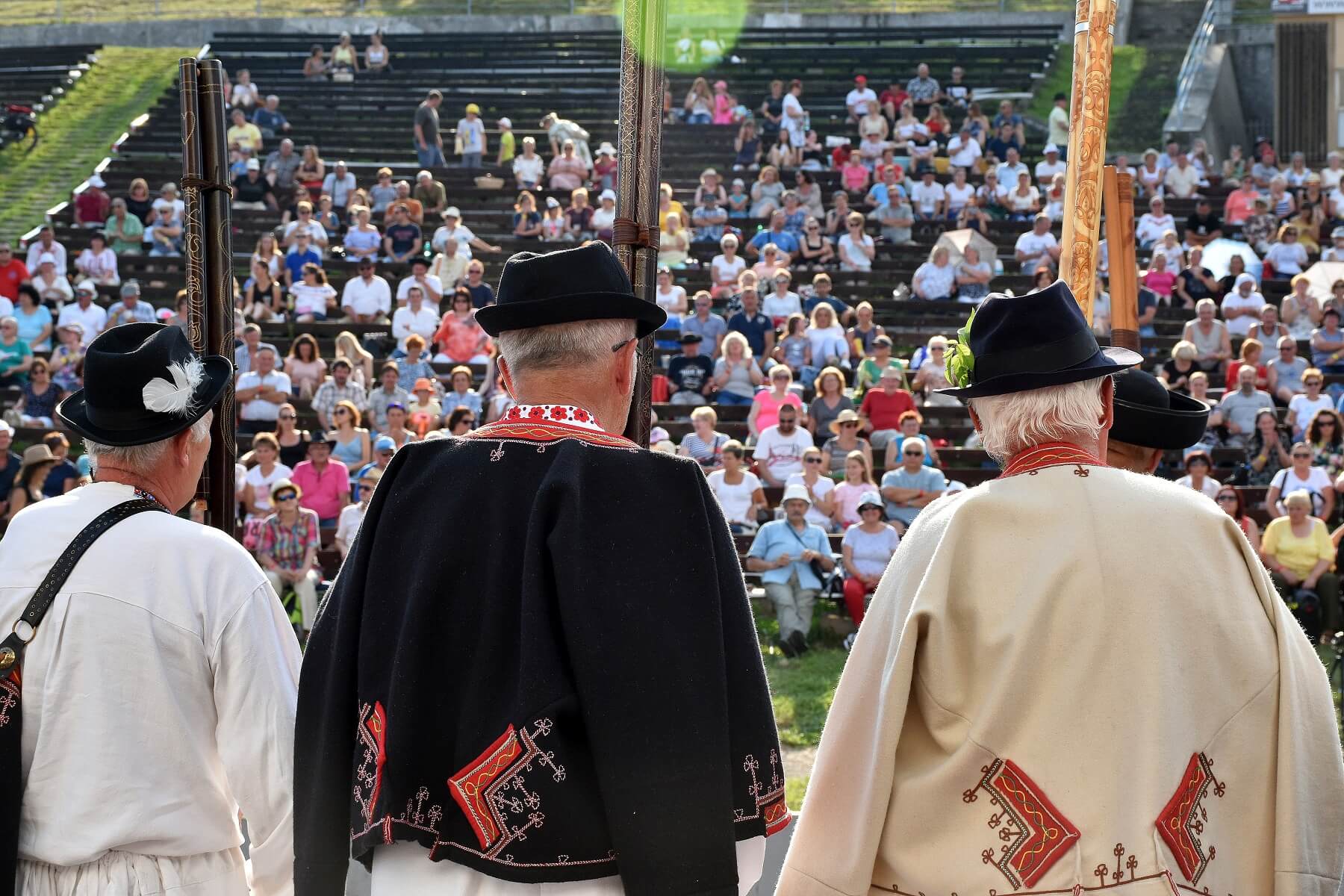 Víkend bude patriť tradíciám, na ktoré sme celé storočia právom hrdí. V sobotu sa predstaví tohtoročný víťaz folklórnej šou Zem spieva, súbor Považan v krásno. A veľmi nostalgickom programe Amerikáni. V nedeľu návštevníkov čaká Ženská spevácka skupina Trnki, Folklórna skupina Kýčera, Folklórny súbor Technik a legenda, Ján Ambróz s Ľudovou hudbou Borievka.
Zastúpenie bude mať aj rómska kultúra. "Z Bratislavy príde Lačhe Amala s Marekom Končekom a Barborou Botošovou. Vystúpi aj rómsky tanečný súbor s Detvy Horúce Srdce," dopĺňa Atila Béreš.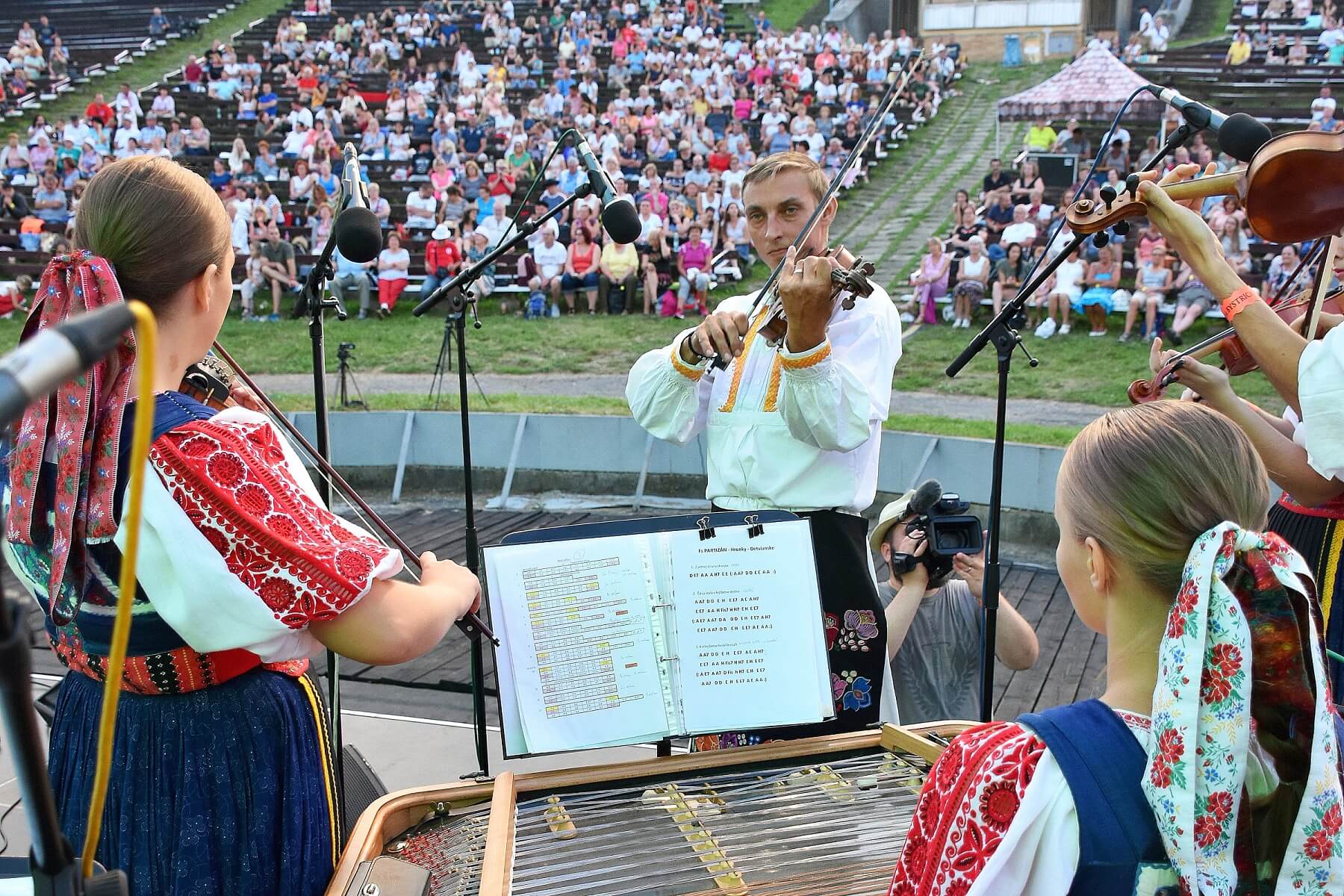 To však zďaleka nie je všetko. Priaznivci festivalu sa môžu tešiť aj na skvelé gastronomické zážitky. "Precízne vyberáme, čo im ponúkneme. Čakať ich ale určite budú tradičné halušky, syry, vínka či mäsové guľky a legendárny Lepenec z farmy Hiadlovec. Všetko to bude od lokálnych dodávateľov," oduševnene opisuje Béreš.
Podobne to bude aj s upomienkovými predmetmi. Tie budú na mieste festivalu predávať len remeselníci s najtradičnejšími a najkvalitnejšími produktami. "Nepôjde o žiadne veci, ktoré sú dovezené z Číny a len sa tvária, že sú folklórne," prízvukuje organizátor.
Folklórna Bystrica každého prenesie do minulosti. "Je to návrat ku tradíciám. Folklór a ľudová hudba je základ pre každého človeka. Musíme uvedomiť z čoho sme vyšli a čo je naša tradícia, ktorú si musíme vážiť," na záver dodáva Atila Béreš.
Vstupenky je možné zakúpiť si priamo cez web festivalu www.folklornabystrica.sk.
Zdroj: Folklórna Bystrica