Flamengo a Kuře v hodinkách jsou v historii českého rocku zapsány nesmazatelným písmem. Oba tyto fenomény znovu uvádí v život i na koncertní pódia projekt Flamengo Reunion Session – kapela personálně a repertoárově navazující na Flamengo začátku 70. let. Originální Pavel Fořt (kytara) a Vladimír Guma Kulhánek (baskytara) našli ideální kolegy Honzu Holečka (zpěv, Hammond B3), Jiřího Zelí Zelenku (bicí) a Vladimíra Boryše Seckého (dechy), aby obnovili rockové napětí legendární předlohy. Že se jim to podařilo víc než skvěle, dokazuje právě vydaný živák s prozaickým názvem Live, kterým skládají stylovou poctu k letošnímu 50. výročí "Kuřete", a společně s hosty jej pokřtí 6. listopadu v pražském Lucerna Music Baru.
"Kuře v hodinkách bylo před padesáti lety a stále je jedinečným hudebním počinem. Dle mého názoru je to především z toho důvodu, že v sobě snoubí překrásnou poetiku textů Josefa Kainara a nadčasové hudební zpracování, které, třebaže jde o rockové album, překračuje toto své žánrové zaškatulkování. Když jsem poprvé tuto desku slyšel, nevěřil jsem vlastním uším! Vnímal jsem to jako zjevení a malý zázrak, že se tady, a hlavně v tehdejší době, podařilo natočit 'západní' album plné nápadů a co víc – brilantně zahrané. Kuře v hodinkách se pro mě stalo obrovským zdrojem inspirace. A to, že jednoho dne budu stát na pódiu s původními členy, kteří 'Kuře' natočili, je více než splněný sen," vyznává se frontman Flamengo Reunion Session Jan Holeček, jehož můžete dále znát také z Holeček & Marcel Project a Livin Free.

Basák Flamenga původního i toho současného Vladimír Guma Kulhánek pak dodává: "Na Flamengo let 1970 až 1972 vzpomínám velice rád. V tomto období mělo Flamengo neuvěřitelného kapelního 'ducha', který spočíval především v elánu a soudržnosti. To je v kapele to nejpodstatnější. Vzpomínám na kamarádství, které se utužilo na dlouhých turné po Polsku a na soustředěních. Postupně s vlastní tvorbou v nás vzrůstalo sebevědomí, sebejistota…To vše se promítalo do našich skladeb, radosti z hraní a následně do reakcí publika, které nás odměňovalo velkou energií, jež nás neuvěřitelně nabíjela. Právě tento 'duch' Flamenga je pro mě podstatný nyní s novou sestavou stejně jako dřív."
Novinka Live, která bylo natočena letos v květnu v pražské Malostranské besedě a předchází jí povedený klip Kuře v hodinkách v režii Michala Skořepy (podívejte se zde: https://youtu.be/E9npYiq0YBI), však není jen poctou jednomu albu. Sestava skladeb kopíruje obvyklý koncertní setlist Flamengo Reunion a po Týdnu v elektrickém městě tak přijdou kusy z okruhu kapely Spooky Tooth nebo Colosseum. Druhou půli pak tvoří právě výlet ke "Kuřeti", bonusově doplněný studiovou verzí titulního tracku.
Celkově je počin Flamengo Reunion Session Live velká radost pro dojaté pamětníky, poučení pro dychtivé mladé posluchače, ale především důkaz, že skvělé předlohy ve výborném provedení staronových muzikantů fungují dokonale. Honza Holeček má sice jiný typ vokálu než kdysi Ivan Khunt, respektive Vladimír Mišík, ale jasně dokazuje, že k předloze uctivá inovace, plná současné energie, je nadgeneračním potěšením.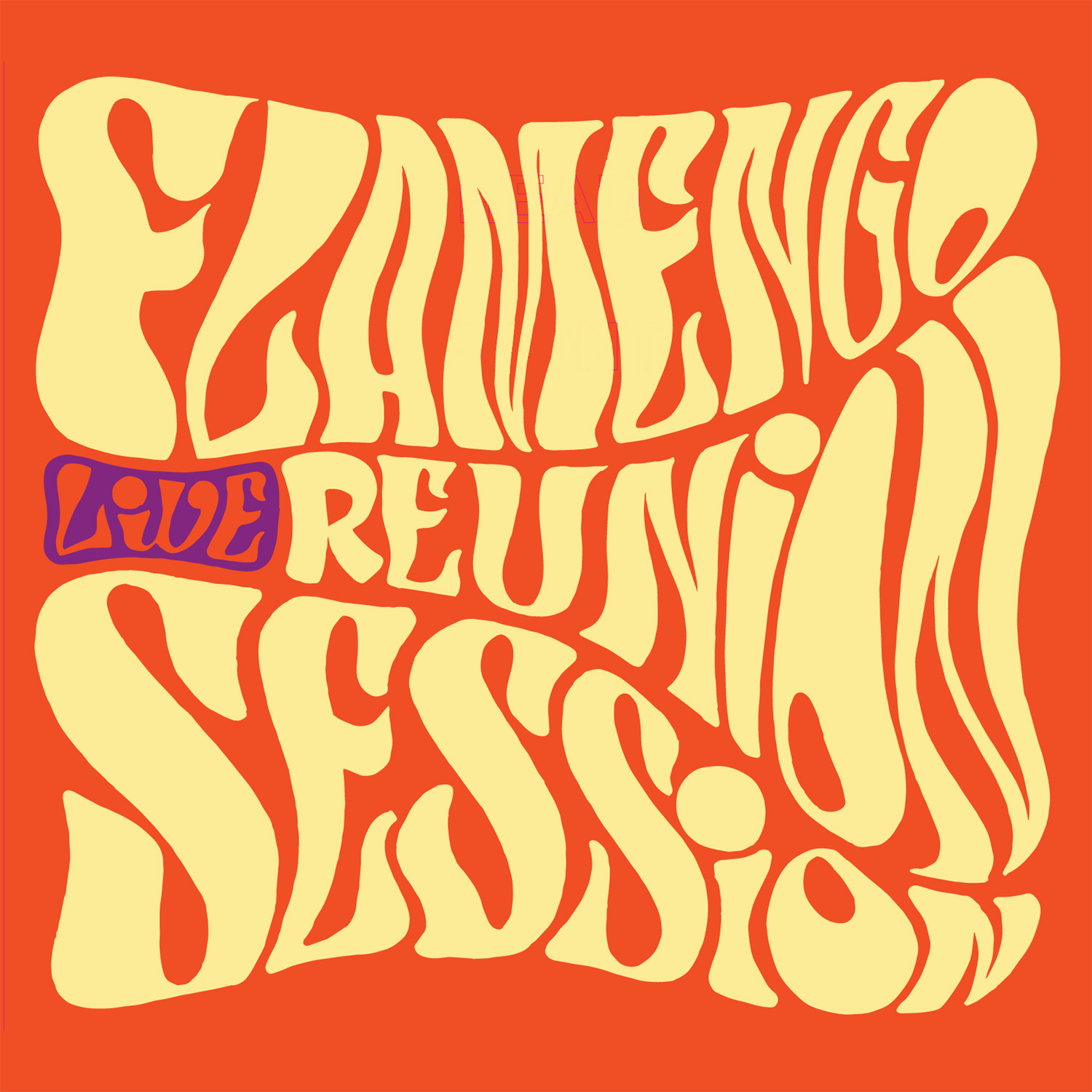 "Flamengo období let 1969–1971, kdy byl hlavním zpěvákem Ivan Khunt, a následně i pozdější období s Vláďou Mišíkem je pro mne etalonem české rockové hudby. V těchto letech je v muzice Flamenga přítomná esence všech hudebních stylů, které mě provází na mé umělecké cestě. To, že mám nyní možnost s Flamengem právě tuto hudbu hrát a zpívat, je pro mě nejen velkou ctí, ale také závazkem. Nerad bych zklamal spoluhráče, a především pak naše posluchače, kteří skladby Flamenga znají často do poslední noty. Ivan Khunt i Vláďa Mišík nastavili laťku velmi vysoko,"dodává Holeček, který společně s kapelou dohlížel na finální sestřih i mastering alba, což je na jeho hutném, ale přitom i průzračném zvuku znát…
Vstupenky na oslavu 50. let Kuřete v hodinkách a křest alba 6. listopadu v Lucerna Music Baru pořídíte v předprodeji sítě GoOut zde. Další aktuality z tábora Flamengo Reunion Session, termíny ostatních koncertů…atd. najdete na oficiálním facebookovém profilu nebo na webu kapely.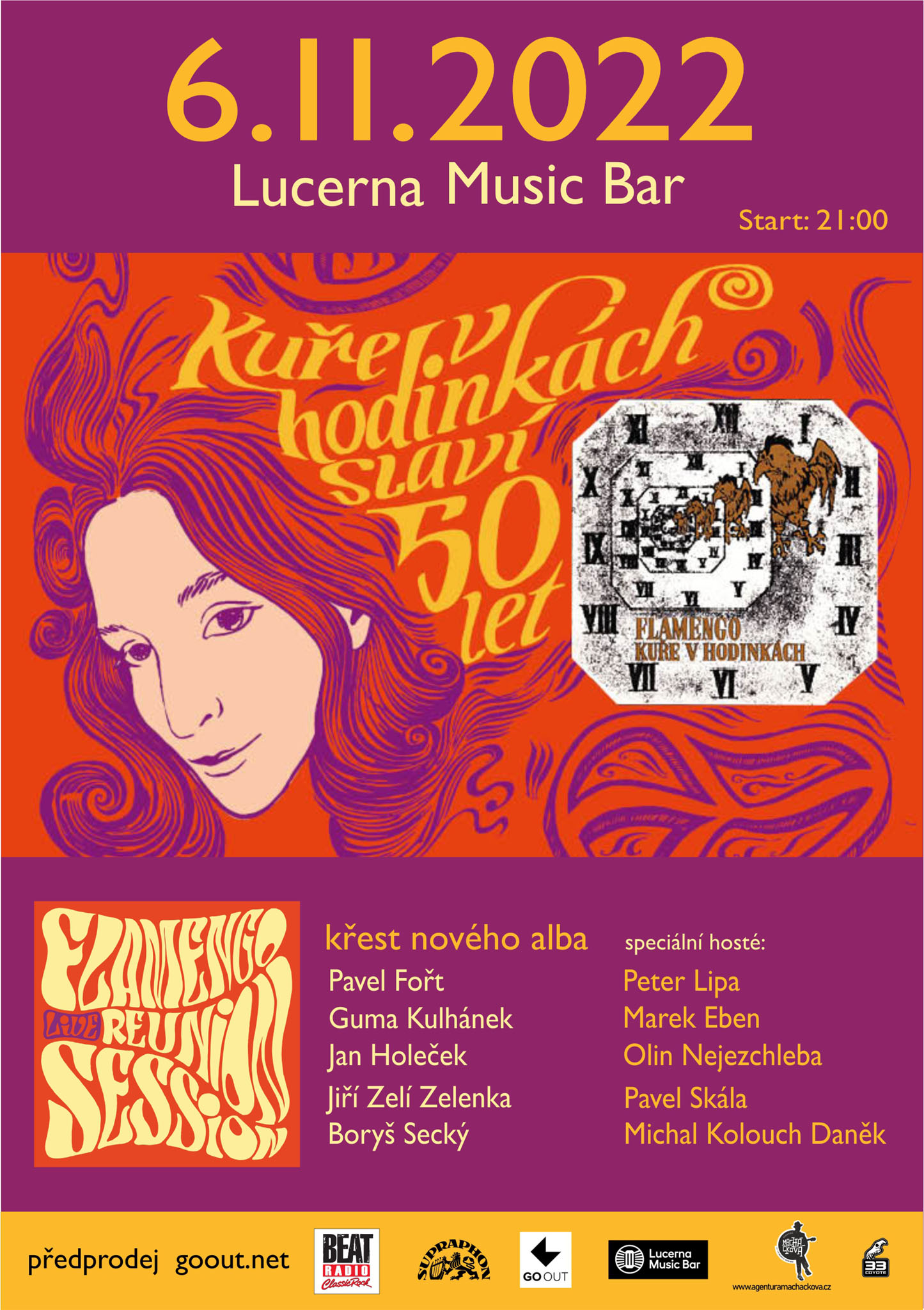 Zdroj: TS