V utorok 27. júla 2021 si budete môcť v Letnom kine na amfiteátri pozrieť novú slovenskú dokumentárnu komédiu. Film To ta monarchia divákom v Banskej Bystrici osobne predstavia režisérka Vladislava Sárkány, Vladimír Ledecký, ktorý bol starostom obce Spišský Hrhov 21 rokov, a Michal Smetanka, pedagóg, ktorý si v snímke zahral.
V hlavnej úlohe "superdedina" Špišský Hrhov
Meno najznámejšej dediny na Slovensku sa objavilo v prestížnych amerických novinách The New York Times a Svetová banka dala obec neďaleko Levoče za príklad skvelého spolunažívania väčšiny s menšinou. Prečo vlastne chýr o Spišskom Hrhove prekročil hranice Slovenska? A je jej komunita naozaj taká harmonická, ako sa všade píše a hovorí?
Keď dokumentaristka Vladislava Sárkány počúvala mnohých ľudí básniť o Spišskom Hrhove so svojráznym starostom, ktorý jej vyše dvoch desaťročí úspešne vládne metódou "cukor a bič", šla sa tam pozrieť. "Zaujala ma miestna klíma tak odlišných ľudí, ktorých spájalo čosi veľmi človečenské – úprimná viera v dobro a osobná snaha zmeniť stav vecí," hovorí režisérka, ktorá natáčaniu v malej obci nakoniec venovala päť rokov. Snímku nakrúcala časozberným záznamom v priebehu rokov 2015 až 2019 v komornom štábe. Dielo tak ponúka skutočne originálny pohľad na slovenskú dedinu 21. storočia a to bez obvyklého zjednodušovania a stereotypných charakterov.
Ľudia sú ako včely – majú med i žihadlo
Takto znie podtitul filmu, v ktorom Vladislava Sárkány hľadá odpovede aj na to, čo znamená ideálne spolužitie a či je vôbec možné ho dosiahnuť. Starosta obce Spišský Hrhov Vladimír Ledecký (vy)budoval počas 21 rokov na jej čele dedinu, ktorej význam prekročil hranice Slovenska. Jeho roly sú premenlivé, jeho hlavným cieľom je vybudovať miesto, kde sa žije všetkým lepšie – bielej majorite, Rómom, novousadlíkom, dôchodcom. Kým jeho vášeň pre včelárstvo stmeľuje usilovný hmyz v bzučiacich úľoch, jeho rola osvieteného starostu, monarchu, je omnoho komplikovanejšia. Podobenstvo dokonalého včelieho spoločenstva sa vinie celým filmom ako silný vizuálny i myšlienkový motív: je možné ho vytvoriť medzi ľuďmi?
"Okrem paraboly motívu dokonalého včelieho kráľovstva sú hrdinovia filmu konfrontovaní s večnými témami ako ľudská malosť, pohodlnosť, pretvárka, hnev i závisť, ale aj osobná angažovanosť a snaha o lepší svet, nezištná pomoc a zdieľanie myšlienok a skúseností. Je to sonda do príbehu obce, ktorá dosiahla svoj vrchol vďaka silnej komunite zaujímavých ľudí na čele so starostom," približuje Vladislava Sárkány.
Dokument To ta monarchia si môžete v Amfiteátri Paľa Bielika pozrieť už v utorok 27. júla 2021 o 21:30 hod. Tvorcovia film uvedú a po jeho skončení prebehne aj diskusia. Lístky na premietanie sú k dispozícii v online predpredaji za 5 eur, na mieste stoja 6 eur. Viac informácií nájdete aj na www.letnekino.bbamfiteater.sk.
Unikátne letné kino v srdci Európy funguje aj vďaka OZ za! amfiteáter
Amfiteáter Paľa Bielika v Banskej Bystrici oslavuje tento rok svoje 70. výročie a okrem krásneho jubilea sa môže pýšiť aj ďalšími superlatívmi. Svojou kapacitou patrí medzi najväčšie amfiteátre na Slovensku a veľkosťou premietacieho plátna sa v Európe zaraďuje na prvé miesto medzi kinami pod holým nebom. V roku 1976 zažil amfiteáter svoju najväčšiu návštevnosť – Spielbergove Čeľuste si prišlo pozrieť viac ako 20 000 divákov. Toto neuveriteľné číslo sa odvtedy nepodarilo prekonať žiadnemu filmu ani inému podujatiu.
OZ za! amfiteáter, ktoré pomohlo obnoviť fungovanie tejto jedinečnej lokality s raritným plátnom prispôsobeným na premietanie širokouhlých filmov, oslavuje tento rok siedmu sezónu Letného kina na amfiteátri. Združenie vytvára pod Urpínom živé kultúrne miesto s dôrazom na rôznorodosť v obsahu a unikátnosť amfiteátra. Okrem premiér, detského kina či špeciálnych projekcií kultových filmov prináša pravidelne do Banskej Bystrice aj Prehliadku panoramatických filmov [ppf]. Aj tá tohtoročná sa mohla uskutočniť aj vďaka podpore mesta Banská Bystrica.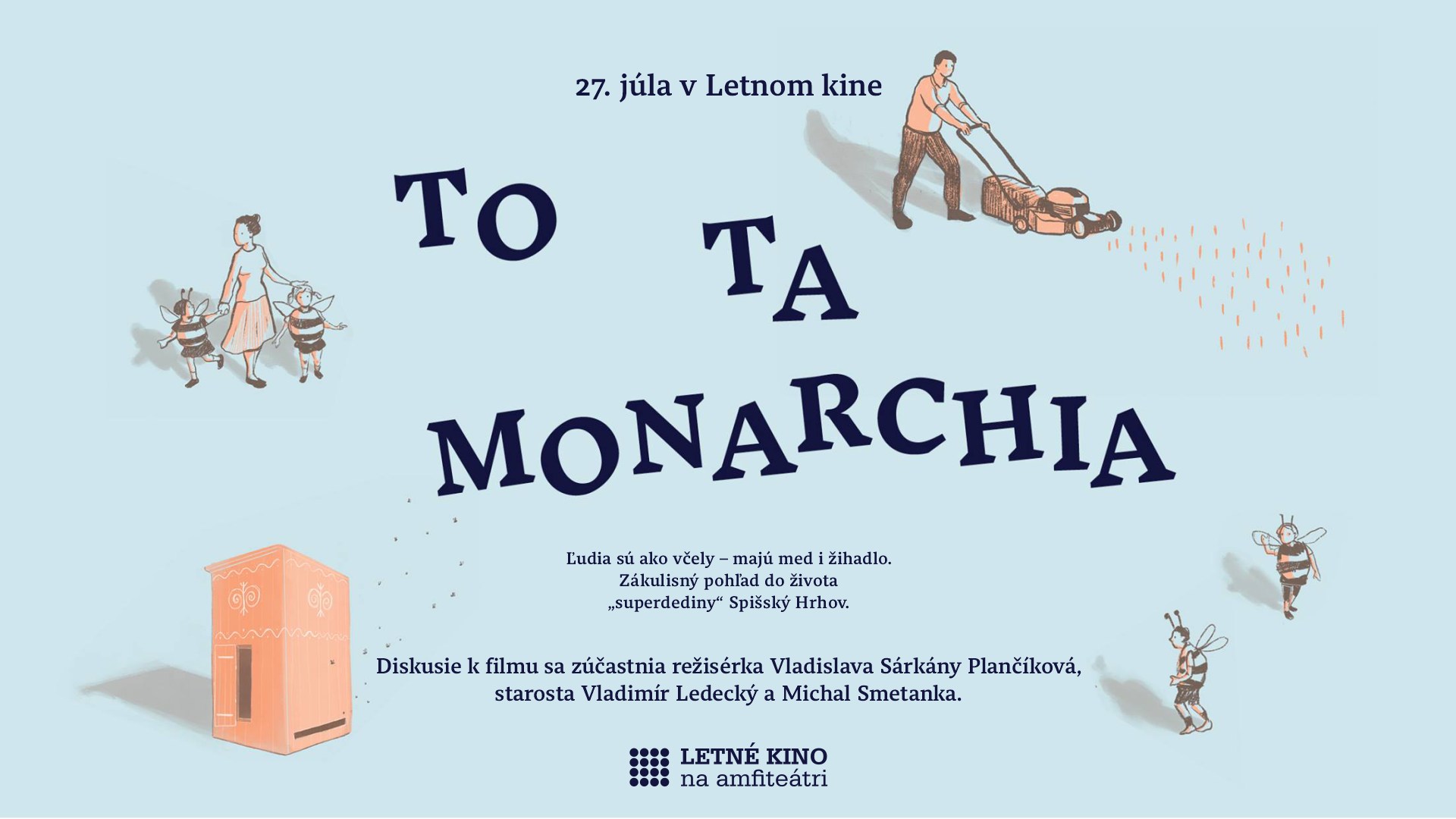 Zdroj: TS