ŽÁKOVIC OPEN má za sebou náročný a zároveň jeden z najkrajších ročníkov. Obľúbený rodinný festival tento rok totiž poznamenalo nepriaznivé počasie. Piatkový večerný program museli organizátori zrušiť. V sobotu však už festival roztancovali kapely Billy Barman, Žena z lesoparku, O.B.D a najmä HEX. Jedinečnú Poctu Mekymu, ktorú prišla osobne podporiť Katka Žbirková, sa organizátori rozhodli nahradiť samostatným koncertom na jeseň v Bratislave!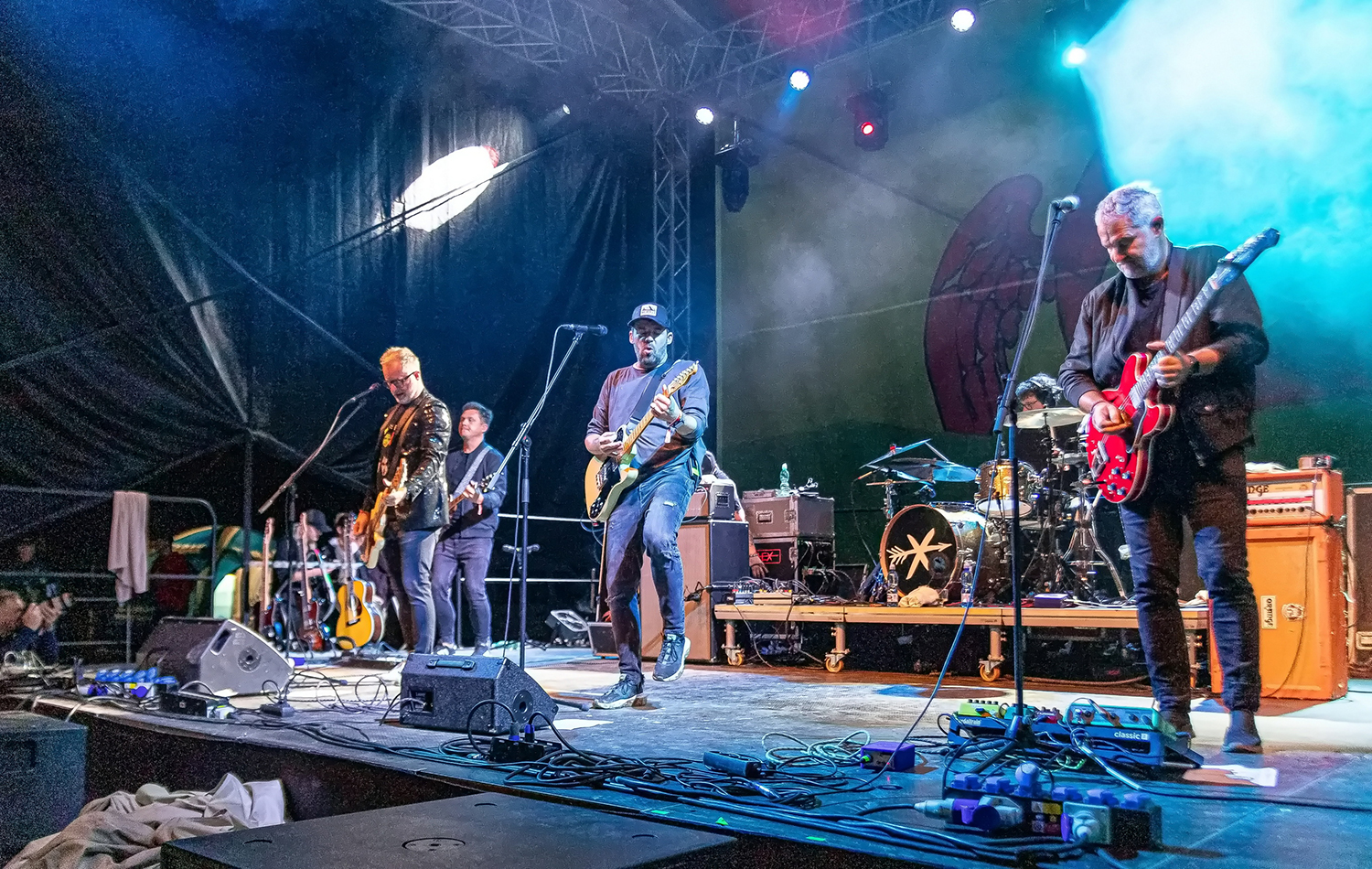 22. ročník ŽÁKOVIC OPEN v Trenčianskych Bohuslaviciach odštartovala trenčianska skupina Random Choices. Po nich zahrala kapela Vetroplach, ktorá oslavuje 20 rokov na scéne.
"Posledné roky hráme len sporadicky, je neuveriteľné, že sme na scéne už 20 rokov. Stále sme v kapele všetci štyria zakladajúci členovia, nikdy sme nemali žiadne personálne zmeny. Práve pri takomto výročí je čas zaspomínať si a zahrať si pesničky, ktoré sme skladali, keď sme boli mladší. Milujeme tento festival, lebo je nerozlučne spätý s našou skupinou, pretože sme tu hrali ešte ako neznáma kapela. Festival preto nosíme v našich srdciach," povedal Jožko Vrábel z Vetroplachu.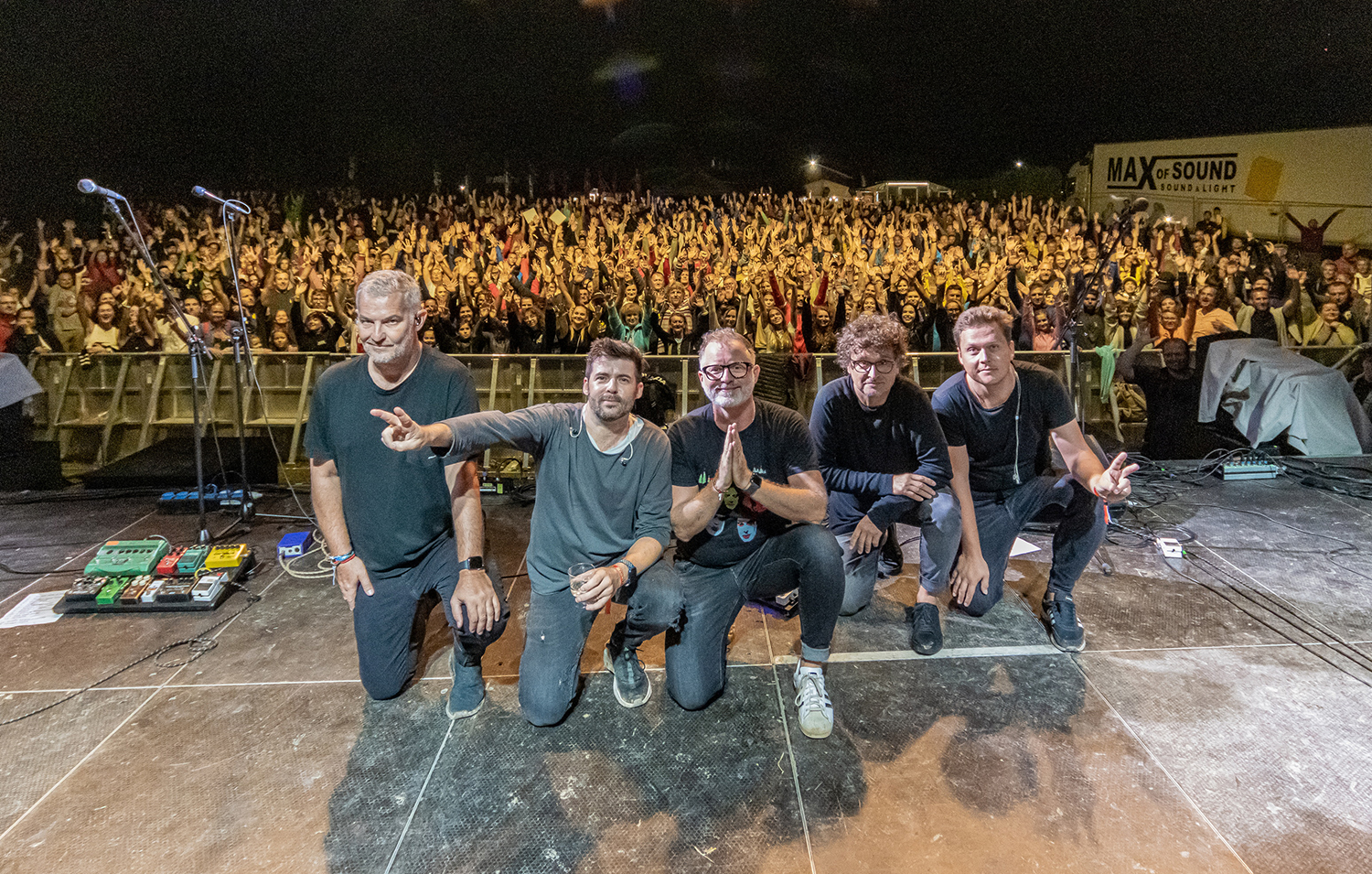 Potom nastúpila na pódium skupina Cpt. Slice, ktorá hrá cover verzie známych zahraničných hitov. Pri skladbe Softly Softly sa však strhla silná búrka. Organizátori program piatkového večera prerušili a následne z bezpečnostných dôvodov ukončili. V zákulisí už boli pripravení hudobníci, ktorí si pripravili jedinečný koncert pre Mekyho Žbirku. Kvôli Pocte Mekymu pricestovala na festival aj manželka Mekyho Katka Žbirková.
"Meky na ŽÁKOVIC OPEN hral, ja som tu po prvýkrát. Tešila som sa, že budem počuť Mekyho hity v podaní All Stars Band. Ale bohužiaľ počasie to zariadilo inak. Veľmi ma teší, že sa Mekyho pesničky spievajú. On vždy hovoril, že keď už tu nebude, tak tu zostanú jeho songy. Ale nielen v nahrávkach, ale aj takto naživo, to by ho veľmi potešilo," prezradila Katka Žbirková.
V sobotu sa už počasie umúdrilo a tak si fanúšikovia mohli vychutnať kapelu Virvar a po nej objav roka – talentovanú speváčku Tamaru Kramár.
"Práve na festivale ŽÁKOVIC OPEN som po prvýkrát stála na veľkom pódiu. Pred dvoma rokmi som tu spolu so skupinou HEX spievala nový song Mesto stratilo dych. Som šťastná, že tu dnes môžem byť," tešila sa Tamara Kramár.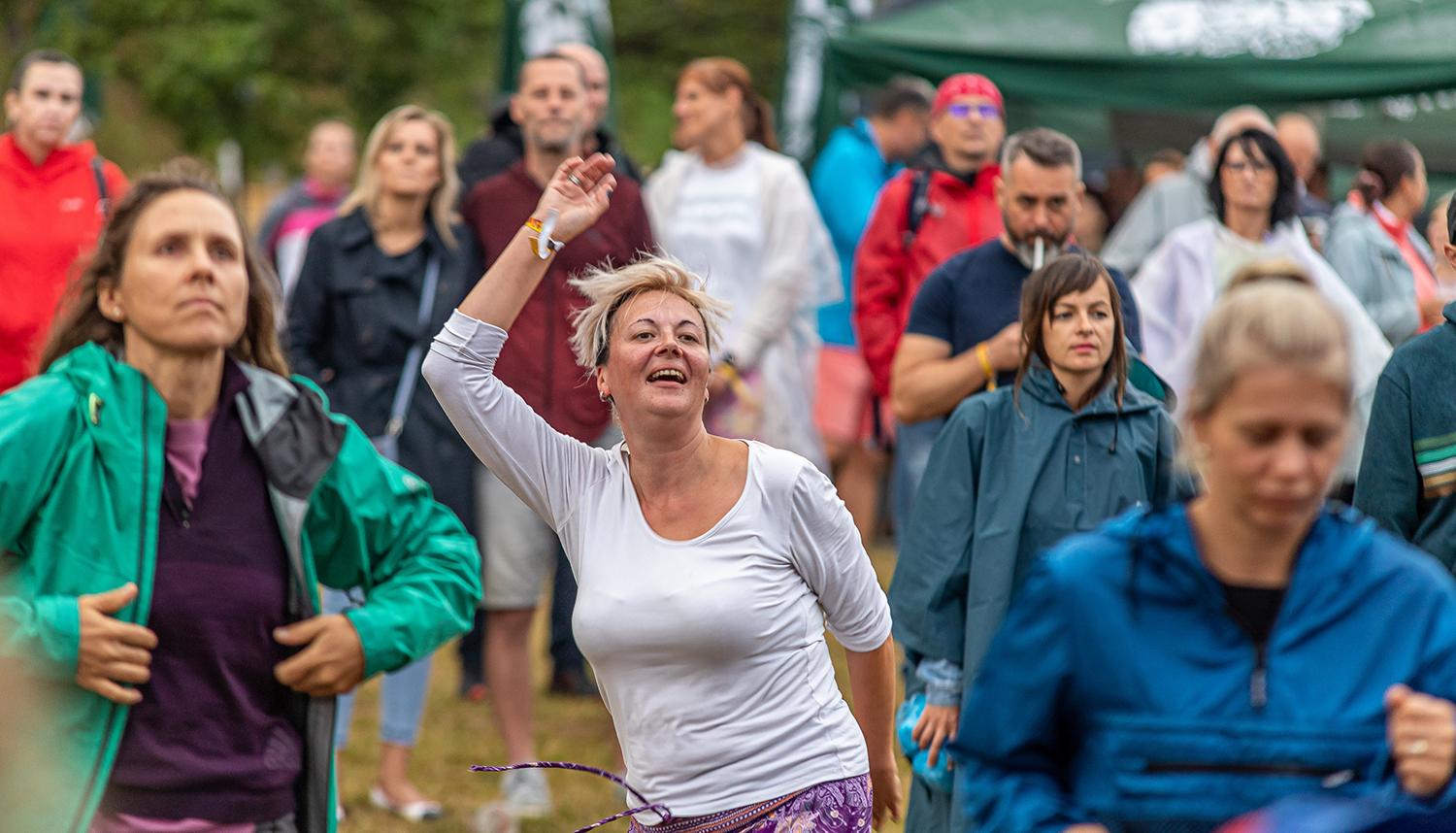 Bratislavská formácia Žena z lesoparku odpálila skladby Prírodné zákony, Tretí, Spíš či About the Things.
"Usporiadanie kapiel na festivale bolo skvelé, so všetkými sa poznáme a tak sme si zaspomínali na staré časy. Zvuk bol úžasný, ľudia boli príjemní, naozaj sme si to užili. Tento festival je taký zvláštny, nie je veľký, ale fanúšikovia sem radi chodia, pretože má neopakovateľnú atmosféru," neskrýval radosť spevák kapely Žena z Lesoparku aj HEXu Peter Šarkan Novák.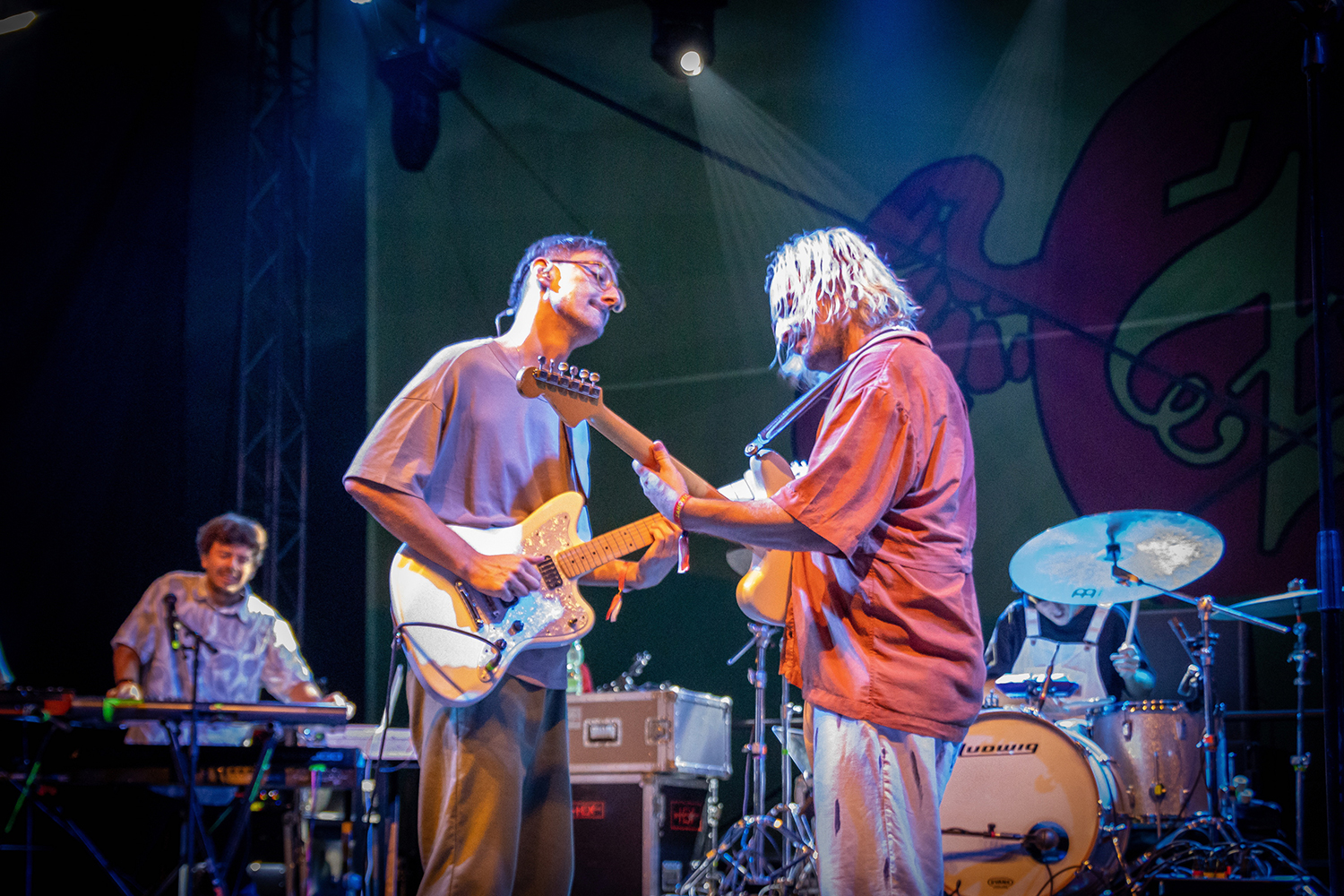 Fanúšikovia sa tešili na obľúbenú skupinu Billy Barman, ktorá ich zahriala skladbami Doba doba, Traja a Cigánska.
"Hralo sa nám super. Organizátor Yxo vždy používa slovo priatelia. A práve na tomto festivale nadobudol tento výraz úplne iný rozmer…" povedal po koncerte Juraj Podmanický z Billy Barman.
Headlinerom festivalu je už roky kapela HEX, ktorá roztancovala celý areál. Hity Beh, Snežný pluh, či V piatok podvečer si zaspieval celý festival. Skladbu Keď sme sami venovali HEXáci Petrovi Ďuďovi Dudákovi do neba. Prídavok Nikdy nebolo lepšie na záver len potvrdil, ako sa všetci návštevníci cítili.
"Pre mňa bol tento ročník emočne nabitý, som nadšený, že ľudia prišli a užili si koncert HEXu aj celý festival. Po zrušení piatkového večera kvôli počasiu sme sa s Katkou Žbirkovou objali a povedali si, že poctu Mekymu chceme zažiť. A tak sme sa rozhodli, že urobíme samostatný koncert. Máme totiž za sebou množstvo skúšok a všetci speváci a hudobníci sme boli šťastní, že sme sa pri Mekyho pesničkách mohli stretávať. Som veľmi rád, že sa po zrušenom piatkovom programe ľudia aj napriek nie ideálnemu počasiu na festival vrátili, a že nám takto dali najavo, ako im na festivale záleží. Chcem sa im aj touto cestou poďakovať, vážime si ich priazeň. Ďakujem všetkým, ktorí na festivale pracovali a pomáhali s jeho prípravou," dodal Tomáš Yxo Dohňanský, líder HEXu a organizátor festivalu.
22- ročník festivalu uzavreli kapely O.B.D a Fish Face. Fanúšikovia sa následne presunuli do chillout zóny, ktorá sa zmenila na tanečný parket, a zabávali sa až do rána. Organizátori Marián Žákovic a Tomáš "Yxo" Dohňanský sa spolu s návštevníkmi už teraz tešia na ďalší ročník ŽÁKOVIC OPEN. Všetky informácie nájdete na www.zakovicopen.sk alebo facebookovej stránke www.facebook.com/zakovicopen.
Zdroj: NK Factory
Foto: Pavol Karell