NuJazzDayz je späť. V minulosti ste v rámci NJD mali možnosť vidieť také mená ako Ólafur Arnalds, Coldcut, Gilles Peterson, Akasha či Kid Koala. Aj tentokrát do slovenských miest prinesieme zaujímavých interpretov. Prvé vystúpenia sú naplánované na polovicu júna, pričom na svoje si prídu nielen hudobní fanúšikovia v Bratislave, ale aj v Banskej Bystrici a Trnave.
A teraz ku konkrétnym interpretom. Súčasťou série NuJazzDayz bude londýnska zostava Portico Quartet, ktorá sa 15. júna predstaví na trnavskom Nádvorí a o deň neskôr v bratislavskej Novej Cvernovke. Kým do hlavného mesta sa vráti po 5 rokoch, v Trnave to bude jej premiéra. Skupina z južného Londýna sem príde predstaviť ostatnú štúdiovku Momument vydanú počas plodného vlaňajška. V tomto roku totiž stihla uviesť na trh aj ďalší album Terrain. Jej predskokanom v Novej Cvernovke bude domáca dvojica hudobníkov God and Eve.

Pre Portico Quartet je charakteristická hra na švajčiarsky perkusný nástroj hang, no rozhodne to nie je len o ňom. V ich hudbe má svoje miesto aj saxofón, basa, bicie nástroje, elektronika či iné perkusie. Aj preto si ich tvorba vyslúžila nálepku postjazz a prirovnania k minimalizmu Stevea Reicha. Vďaka svojej neortodoxnosti tak oslovujú ľudí na tradičných jazzových festivaloch (u nás napr. na Bratislavských jazzových dňoch), ale aj na podujatiach, kde ľudia rozhodne nechodia primárne za týmto žánrom (ako napr. Pohoda či Colours of Ostrava).
Medzi najväčšie úspechy zoskupenia, ktoré tvorí od roku 2005, patrí nominácia na prestížnu Mercury Prize za debutový album Knee-Deep In the North Sea. Ten mimochodom magazín TimeOut vtedy vyhlásil za najlepší jazzový album roka.
Aj ďalšiemu interpretovi z tohtoročnej série koncertov NuJazzDayz učaroval hang. Je ním rakúsky hudobník Manu Delago, ktorý sa 11. júna ukáže v Záhrade CNK v Banskej Bystrici a 13. júna v bratislavskej Novej Cvernovke. Na druhom menovanom koncerte pred ním vystúpi slovenská trojica Sam Handwich.
Hudobná cesta dnes 37-ročného Manua Delaga začala na Univerzite Mozarteum v Salzburgu, kde vyštudoval hru na perkusie. Toto vzdelanie mu ale nestačilo, a preto pokračoval v štúdiu jazzových bicích na britskej Guildhall School of Music and Drama. Tam mu učaroval hang, ktorý je už na prvý pohľad výnimočným inštrumentom vzbudzujúcim údiv i nejasné očakávania. A práve vďaka nemu sa stal tak osobitým muzikantom, ktorého si v ostatných rokoch pre spoluprácu v štúdiu aj na koncertoch vyhliadla islandská ikona Björk, sestra Norah Jones Anoushka Shankar alebo aj soulová speváčka Joss Stone, s ktorou nahral skladbu Why Don't You. Plodný je aj v ostatných rokoch, kedy vydáva pravidelne štúdiové či live nahrávky. Tou zatiaľ poslednou je Environ Me (2021).
Meno Manu Delago nie je žiadnou neznámou ani pre slovenské publikum. Už sa tu ukázal viackrát, napríklad v roku 2015 vystúpil na troch rôznych domácich festivaloch (Pohoda, Konvergencie a Waves) a na sklonku toho istého roka sme ho hostili aj v A4ke v rámci série NouveauNu.Night.
Predpredaj vstupeniek nájdete na Tootoot.fm. Koncertnú sériu z verejných zdrojov finančne podporil Fond na podporu umenia.
FB eventy:
https://www.facebook.com/events/1055477585062729/
https://www.facebook.com/events/255248060156998/
https://www.facebook.com/events/5053226611432613/
https://www.facebook.com/events/1410967212691336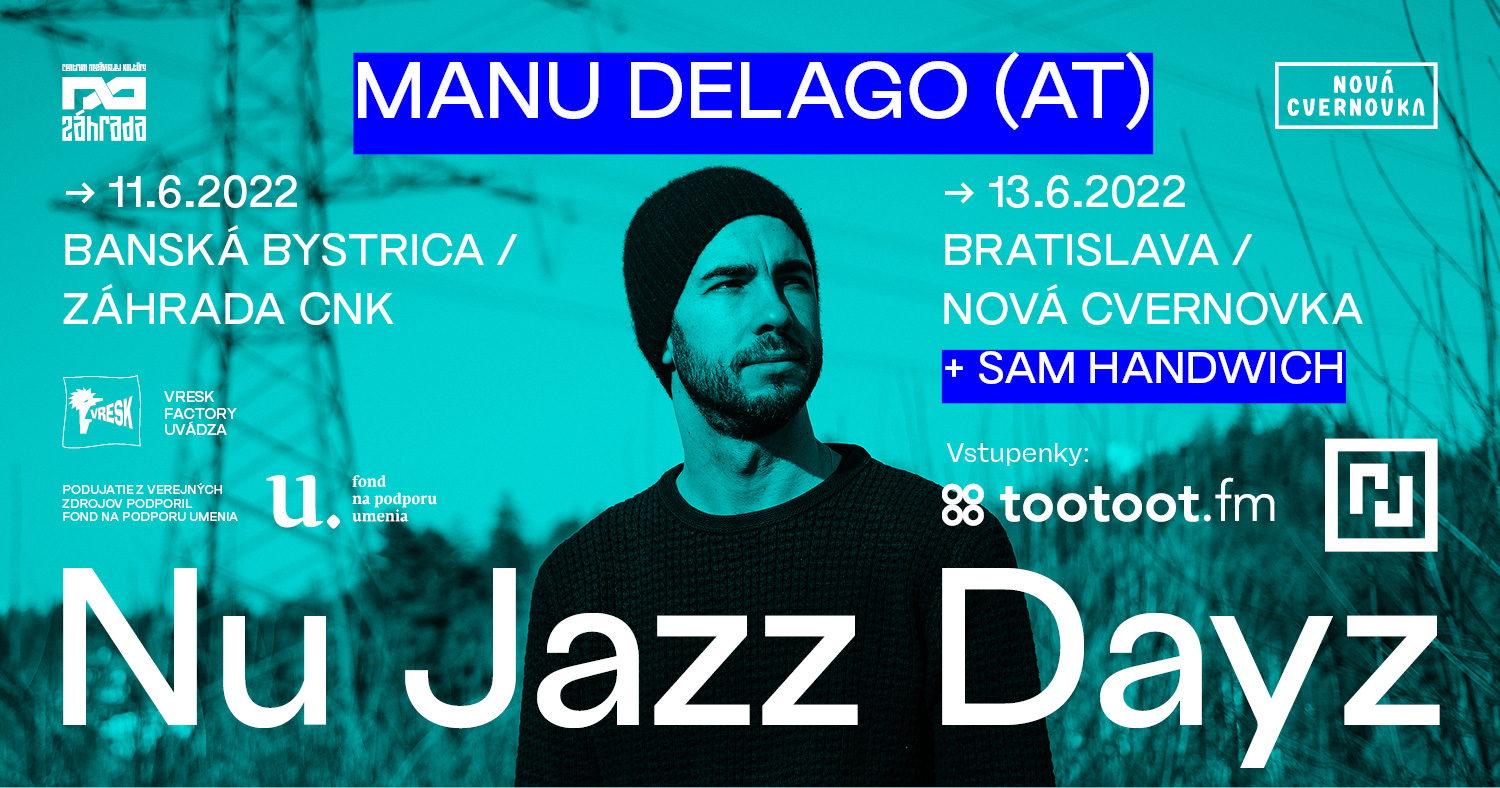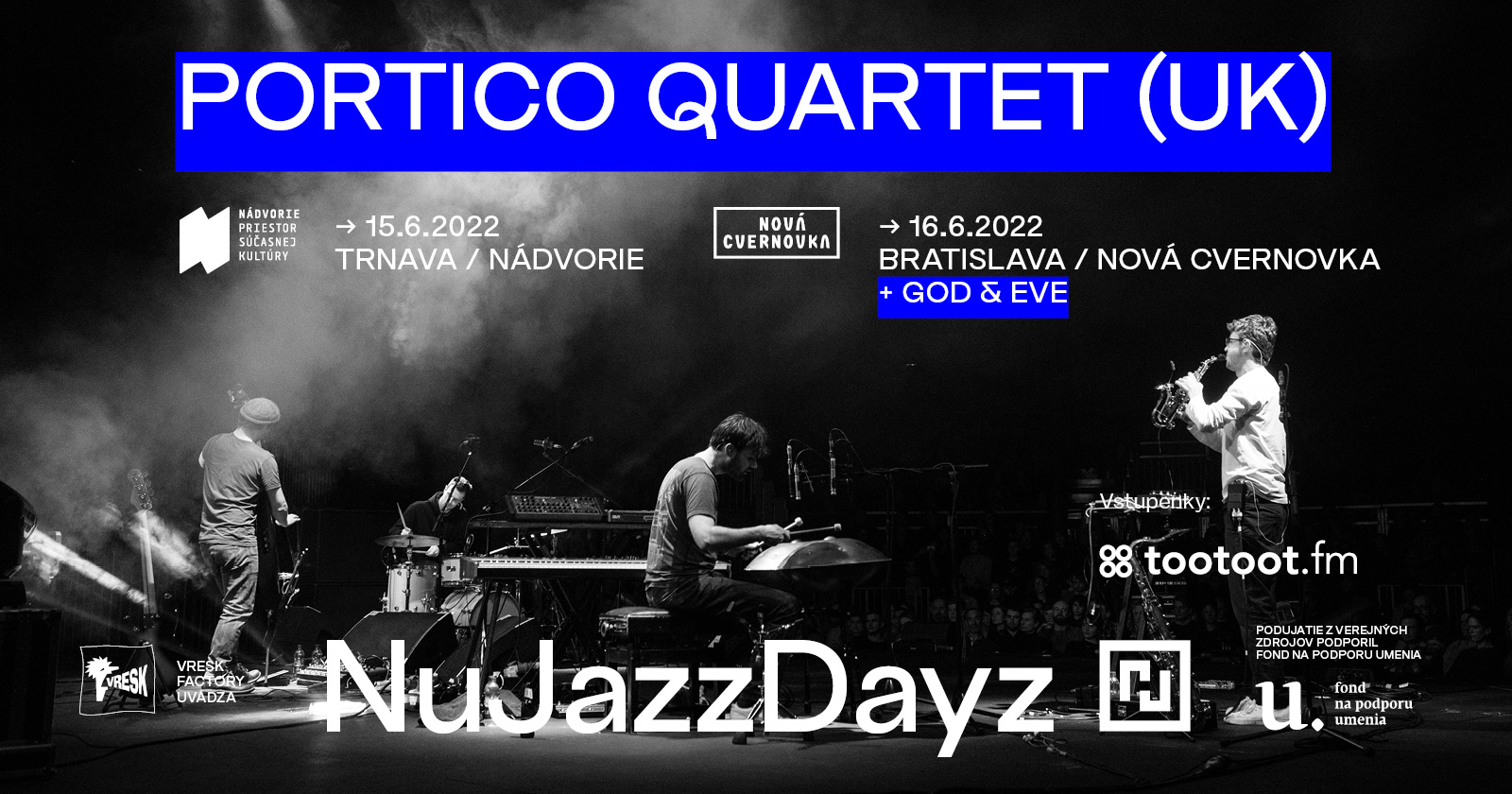 Zdroj: TS