Od 26. novembra do 1. decembra sa do Bratislavy vráti festival NEXT, ktorý už dvadsiaty rok ponúka starostlivo koncipovaný prierez toho najzaujímavejšieho, čo sa deje na medzinárodnej aj domácej scéne inovatívnej hudby a zvukového umenia. Divákov čaká päť dní originálnych hudobných prístupov, nepočutých zvukov, multimediálnych projektov a premiér, ktoré doplní vzdelávací program a workshopy. Na Slovensku sa predstavia vôbec po prvýkrát zásadné mená svetovej scény ako napríklad Charlemagne Palestine, Lee Gamble, Michela Pelusio, James Ferraro, DJ Nervoso či Jennifer Walshe.
NEXT rastie a okrem domovskej A4-ky sa posúva aj do nových priestorov. Stredajší program bude tematicky nadväzovať na aktuálny film Johanny Schwarzovej The Sound is Innocent a otvorí festival v budove Slovenského rozhlasu. V rámci série performance v rôznych, aj neverejných priestoroch budovy sa predstaví legendárny britský experimentátor John Richards a rad ďalších hudobníkov zastupujúcich to najlepšie z improvizačnej scény.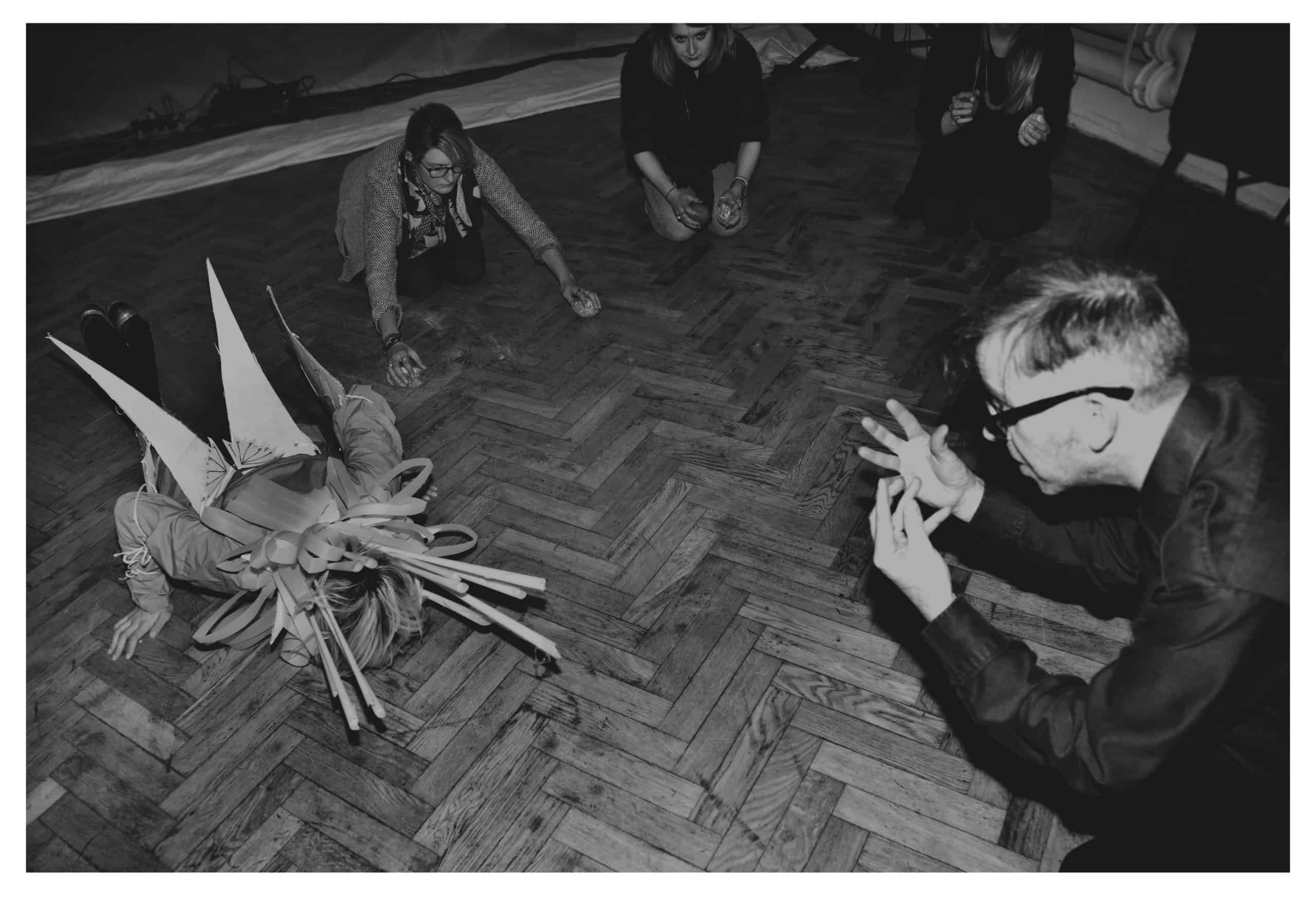 Program v A4 prinesie sériu koncertov a performance umelcov z USA, Talianska, Veľkej Británie, Holandska, Írska, Nórska a ďalších krajín."Usilujeme sa ako každý rok vyhľadávať aj iniciovať inšpiratívne svetové projekty, ktoré pracujú so súčasnými estetickými prostriedkami prostriedkami a snažia sa posúvať hranice hudby ako umenia. Rozpätie je pomerne široké, od improvizovanej hudby cez zážitok multikanálového priestorového zvuku až po divácky atraktívne multimediálne performancie,"uviedol umelecký riaditeľ festivalu Slávo Krekovič. Všetkých umelcov spája zámer prinášať nové prístupy so žánrovým nadhľadom.
Multimediálne performance na pomedzí hudby a vedy
Tento rok NEXT ponúka fokus na radu diel, ktoré sa zamýšľajú nad hudbou ako fyzikálnym javom. Fascinujúca veľkorozmerná kinetická performance SpaceTimeHelix Talianky Michely Pelusio stojí niekde na pomedzí kvantovej fyziky a audiovizuálneho experimentu.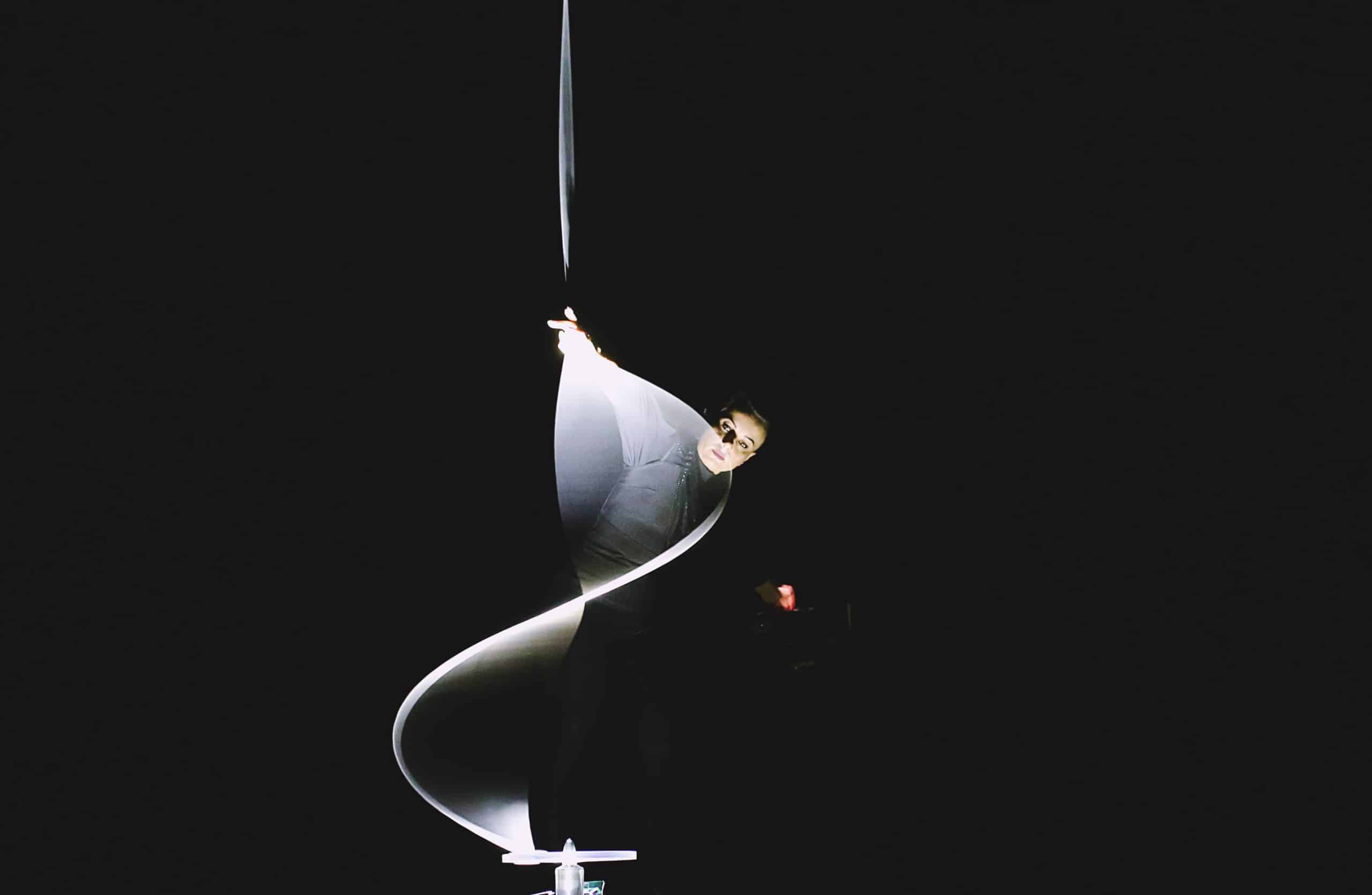 Niekoľko metrov dlhá ozvučená rotujúca struna dáva do pohybu úvahy nad makro a mikrokozmom, architektúrou mysle a architektúra prírody. Nepochybne pôjde o jeden z vrcholov festivalu.
Američan Doron Sadja tiež skúma rôzne spôsoby vnímania zvuku, svetla a priestoru prostredníctvom vytvárania hyperemotívnej zvukovej architektúry za pomoci zvuku a RGB laseru. Ďalším so senzorických zážitkov bude multimediálna performance Kanaďana Martina Messiera, ktorá sa už podobne ako Pelusio predstavila na rešpektovaných festivaloch ako Mutek či Ars Electronica. Messier v projekte FIELD pracuje s elektromagnetickým poľom, ktoré prevádza do prekvapivo dynamickej zvukovo-svetelnej šou.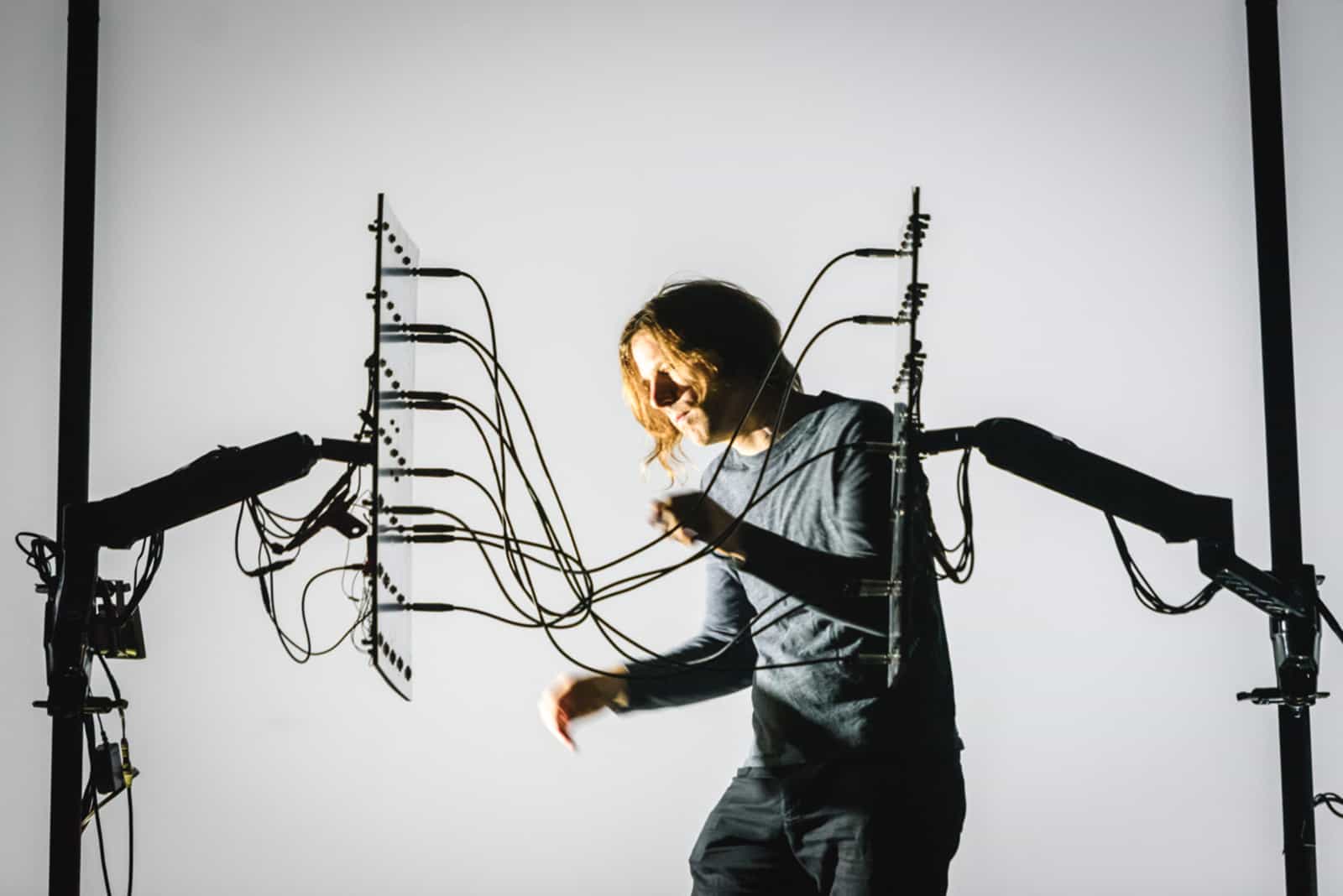 Objednávky nových diel
Elektromagnetizmus je tiež súčasťou projektu Magnetoceptia, ktorého príťažlivosť spočíva v svojpomocne postavených kostýmoch-anténach, fungujúcich na podobnom princípe ako FIELD, no prinášajúcich celkom iný náhľad na danú tému.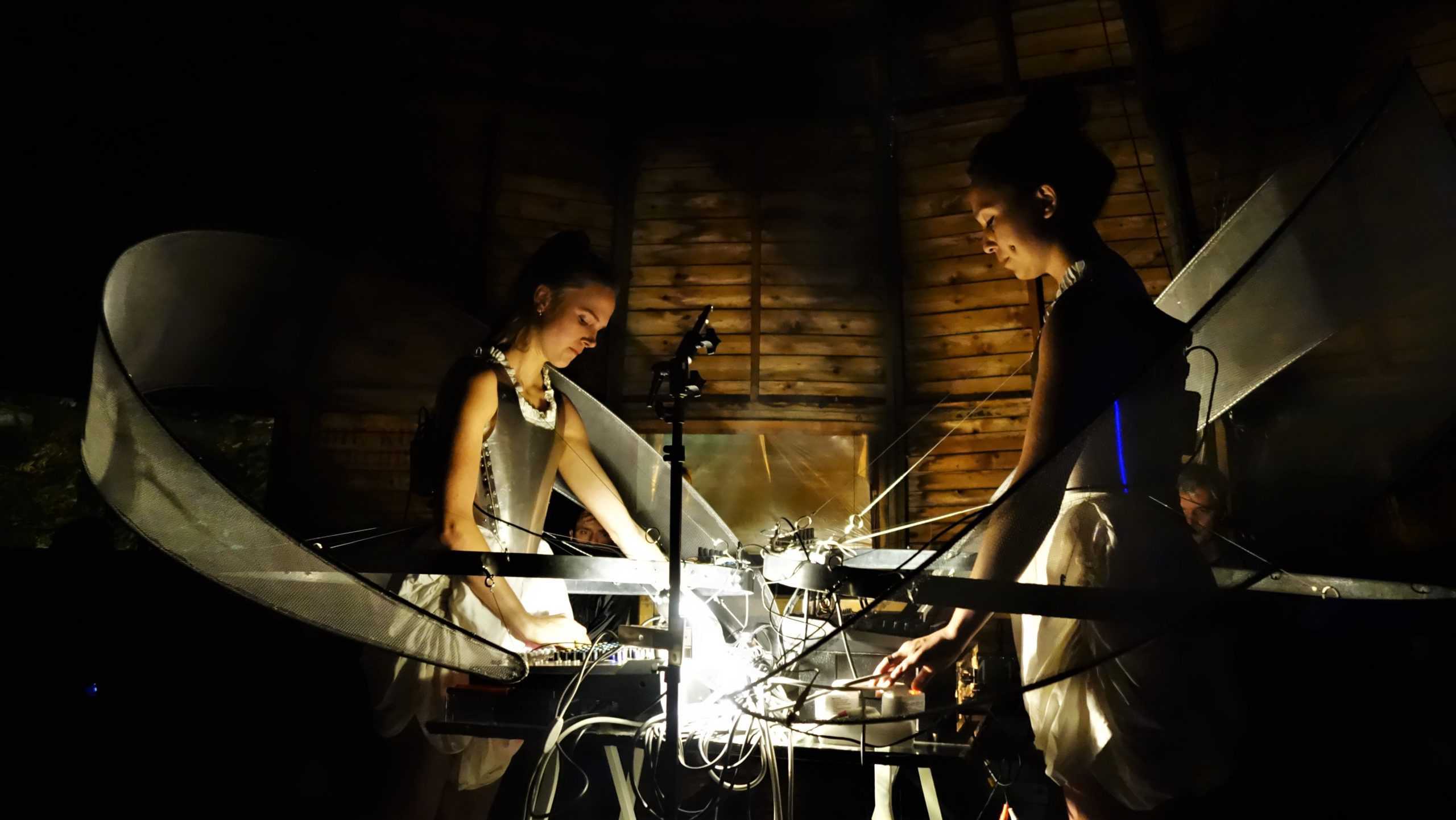 Jednou z domén festivalu NEXT je objednávanie úplne nových diel. V rámci tejto programovej sekcie predstaví Holandská umelkyňa Mariska de Groot svoj výskum optického zvuku, ilúzií a špirálových pohybov.
Ďaľšou z objednávok a zároveň jedným z najväčších "ťahákov" NEXTu je britský producent Lee Gamble. Jeho talent pre ohýbanie elektronického zvuku viedol k zásadným albumov pre vydavateľstvá ako PAN a Hyperdub. Bratislavská premiéra sa odohrá na špeciálnom 10.1-kanálovom zvukovom systéme. "Pri rozprávaní svojho príbehu Gamble pôsobí ako neúnavný inovátor – niekto, pre koho je porušovanie konvencií základným nastavením a nie iba husárskym kúskom, čo sa objaví raz za kariéru," píše magazín The Quietus.
Program objednávok, ktorý vznikol vďaka v rámci projektu medzinárodnej spolupráce Re-Imagine Europe, spolufinancovaného z programu EU Kreatívna Európa, Fondom na podporu umenia a Bratislavským samosprávnym krajomdoplnia aj premiéry od Erika Nystroma (Švédsko) a projektu TCF (Nórsko) – dvoch zásadných postav hudby využívajúcej syntetické zvuky a algoritmické systémy posthumánnej doby.
O tom, že nie je všetko len o elektronike, "porozpráva" britský anarcho-kolektív GNOD, "neelektronický" guru modulárnej syntézy Keith Fullerton Whitman, alebo skladateľka Jennifer Walshe, ktorá je podľa Irish Times najzásadnejším hlasom Írska poslednej dekády.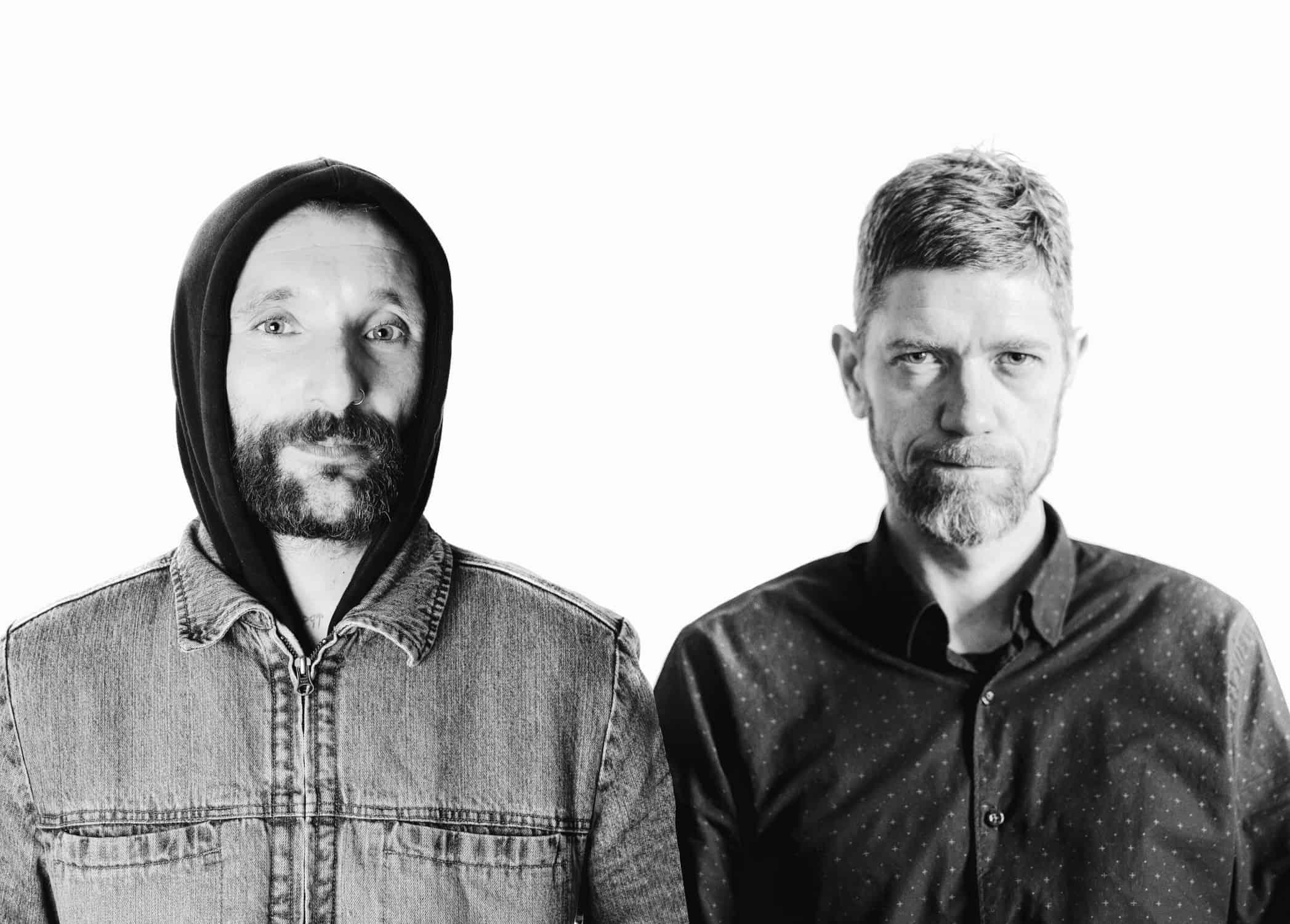 Domácu scénu tento rok zastúpia nové projekty v podaní improvizačného zoskupenia VAPORI del CUORE, československého tria Data Koroptev (Ondřej Ježek, Václav Šafka, Ondrej Zajac) či audiovizuálny projekt LESS v podaní Any Filip a Borisa Vitázka. Sobotný program následne uzavrie klubová noc s fokusom na súčasné tanečné mutácie afrických žánrov ako kuduro či batida, či tajomné britské duo Rezzett v atmosférických priestoroch Kotolne STU.
"Organ je najlepší syntetizátor, aký bol kedy vynájdený."
To je obľúbená veta legendárneho amerického minimalistu Charlemagna Palestineho, ktorého môžeme radiť hneď vedľa veľkej trojky Steve Reich – Philip Glass – Terry Riley. Svojou posadnutosťou nekonečnými tónmi má však bližšie k skladateľom a skladateľkám, ako sú LaMonte Young, Eliane Radigue či Pauline Oliveros. Legenda newyorskej scény uzavrie tohtoročný NEXT vo grandióznych priestoroch Veľkého evanjelického kostola.
Podrobné info a predpredaj (zľavnený do 20.11.) nájdete nawww.nextfestival.sk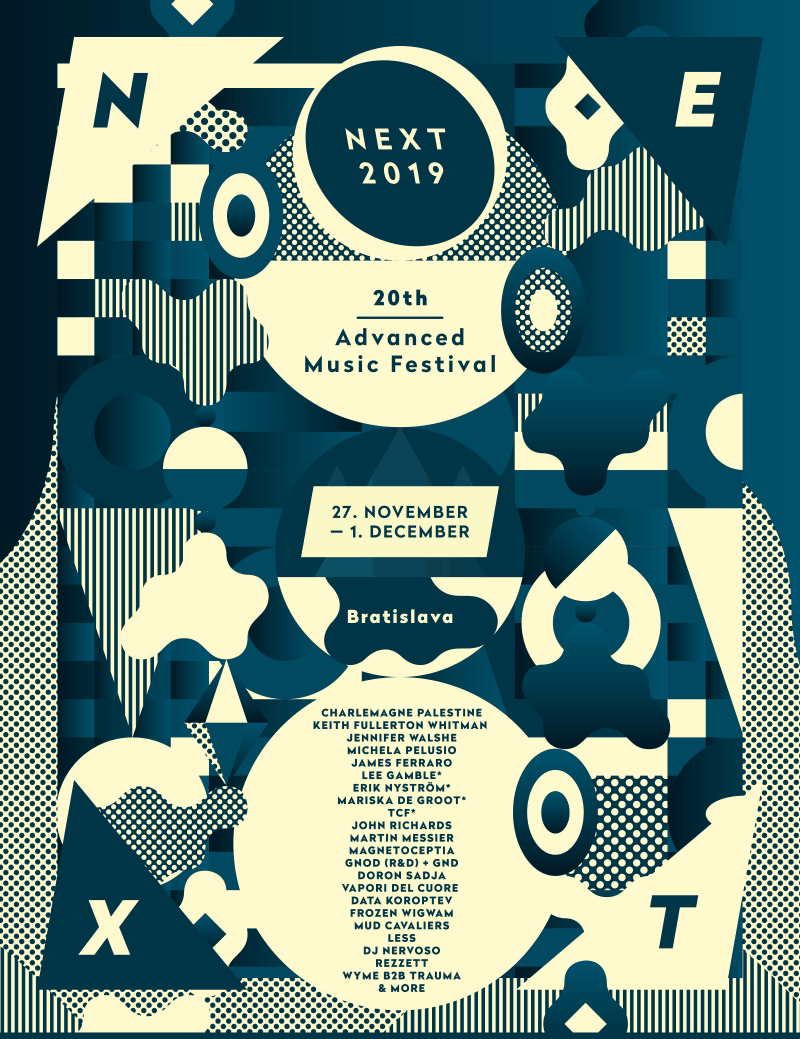 Zdroj: TS