Program jedného z najväčších multižánrových festivalov v Európe, srbského EXIT festivalu, sa opäť rozrastá. V Novom Sade, kde sa festival koná v krásnom prostredí stredovekej pevnosti, vystúpi aj medzinárodne známa hip-hopová star Iggy Azalea, uznávaný producent a DJ Afrojack, najväčšia brazílska superstar Alok a nemecký hitmaker ATB. Spolu s už známymi menami ako Nick Cave & The Bad Seeds a Calvinom Harrisom ponúka EXIT od 7. do 10. júla 2022 skvelý line-up a vyzerá na skvelú letnú, niekoľkodňovú párty. Vstupenky a kompletné info na www.exitfest.org/en/
Úspešná a uznávaná austrálska raperka Iggy Azalea má na konte viac ako 10 miliárd streamov svojich hitov, 70 miliónov predaných albumov a spoluprácu s popovými hviezdami ako Britney Spears, Jennifer Lopez či Ariana Grande. V roku 2014 sa jej single Fancy a Problems dostali na prvé dve miesta hitparády Billboard Hot 100, čím vyrovnala rekord legendárnych The Beatles. Nasledoval medzinárodný megaúspech a veľké množstvo ocenení, vrátane amerických cien Billboard a MTV Music Awards, získala aj štyri nominácie na Grammy.
Slávny holandský DJ, EDM producent a skladateľ Afrojack na medzinárodnej scéne prerazil multi-platinovým hitom Take Over Control. Víťaz cien MTV je už viac ako 10 rokov pevnou súčasťou zoznamu najlepších DJov sveta, ktorý každoročne zostavuje uznávaný DJ Mag. Afrojack spolupracoval s Beyoncé, U2, Pitbullom, Will.i.am, Siou, Martinom Garrixom a mnohými ďalšími hviezdami. Naposledy zboril hitparády singlom Hey Mama, na ktorom spolupracoval s Davidom Guettom, Nicki Minaj a Bebe Rexha.
Brazílska superstar Alok je v súčasnosti jednou z najvýraznejších postáv svetovej elektronickej hudobnej scény. V posledných dvoch rokoch vydal viacero hitov, ako Don´t Cry For Me s Jasonom Derulo, In My Mind, ktorý spieva John Legend alebo Don´t Say Goodbye s Tove Lo a Ilkayem Sencanom. Alok má viac ako 40 miliónov sledujúcich, čo z neho robí druhého najsledovanejšieho DJa na svete a prestížny DJ Mag ho v roku 2021 označil za štvrtého najlepšieho DJa na svete.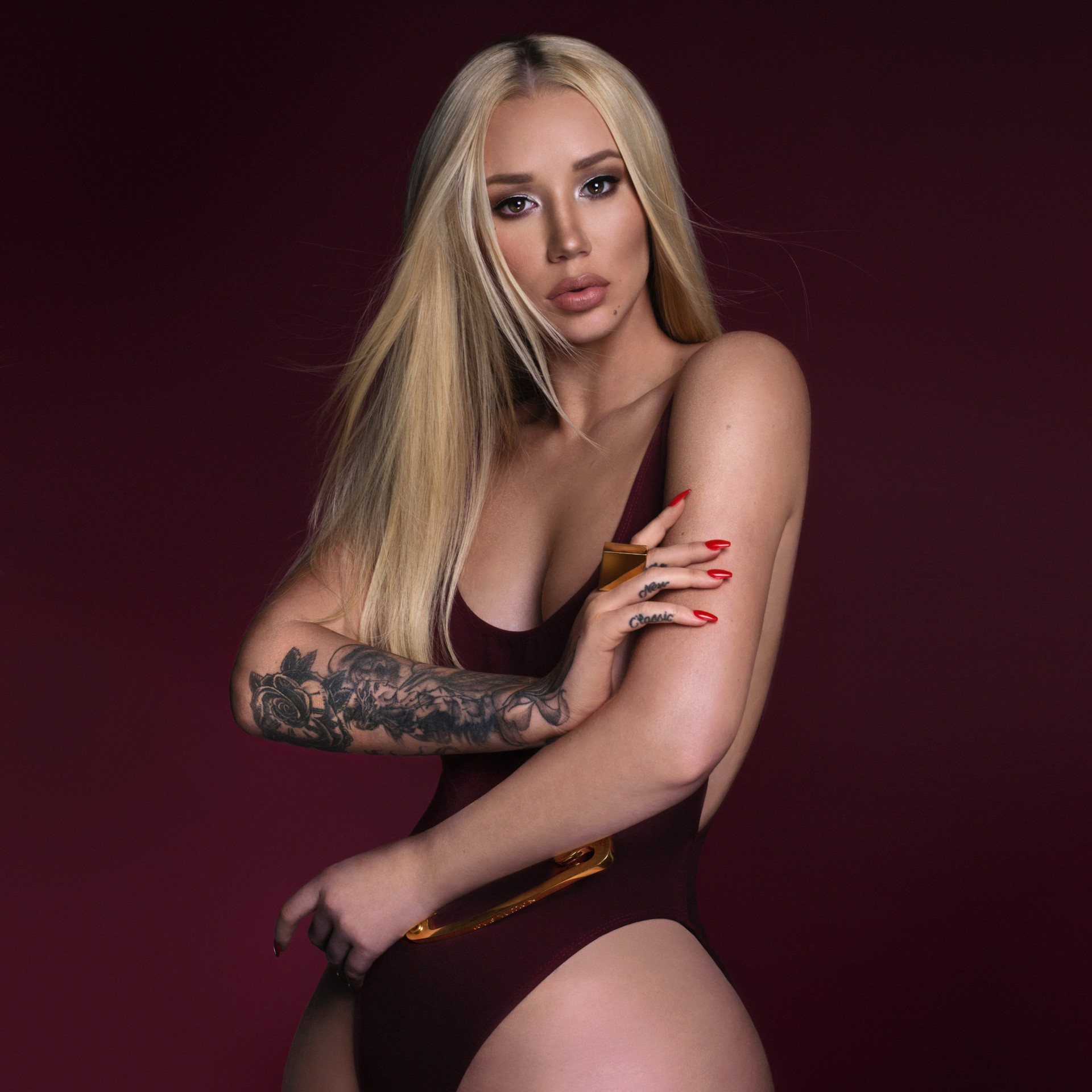 André Tanneberger, alebo aj ATB, je nemecký hudobník, DJ a producent s viac ako 20 ročnou úspešnou kariérou. Jeho debutová skladba z roku 1998, platinová klasika 9PM (Till I Come), bodovala nielen v rámci európskeho EDM, ale stala sa aj N-1 singlom vo Veľkej Británii a dostala sa na vrchol hitparád v Austrálii, Dánsku, Grécku, Taliansku a Nórsku. ATB je od roku 2003 stálou súčasťou hitparády Top 100 DJ DJ Mag.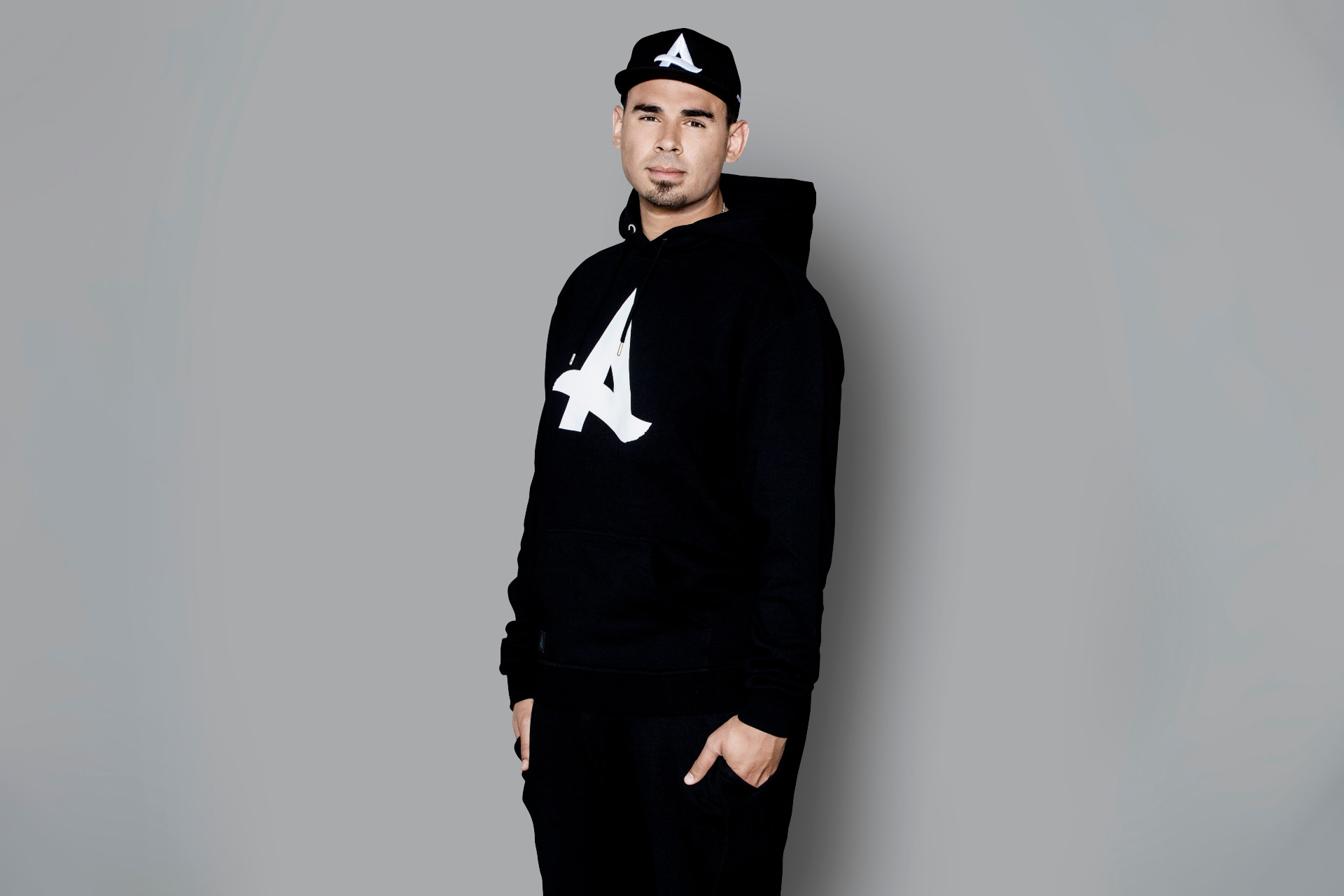 EXIT festival, jeden z najlepších európskych festivalov, patrí medzi pár festivalov, ktoré sa konali počas leta 2021. A aj toto leto sa fanúšikovia môžu tešiť na skvelé štyri dni plné hudby a párties na výnimočnom mieste – v Petrovaradínskej pevnosti postavenej v 17. storočí na brehu Dunaja. Festival sa uskutoční od 7. do 10. júla, vystúpi viac ako 1000 umelcov na vyše 40tich pódiách a koncertných zónach. V predaji sú nielen permanentky, ale aj jednodňové vstupenky. Detailné informácie aj predpredaj na www.exitfest.org/en.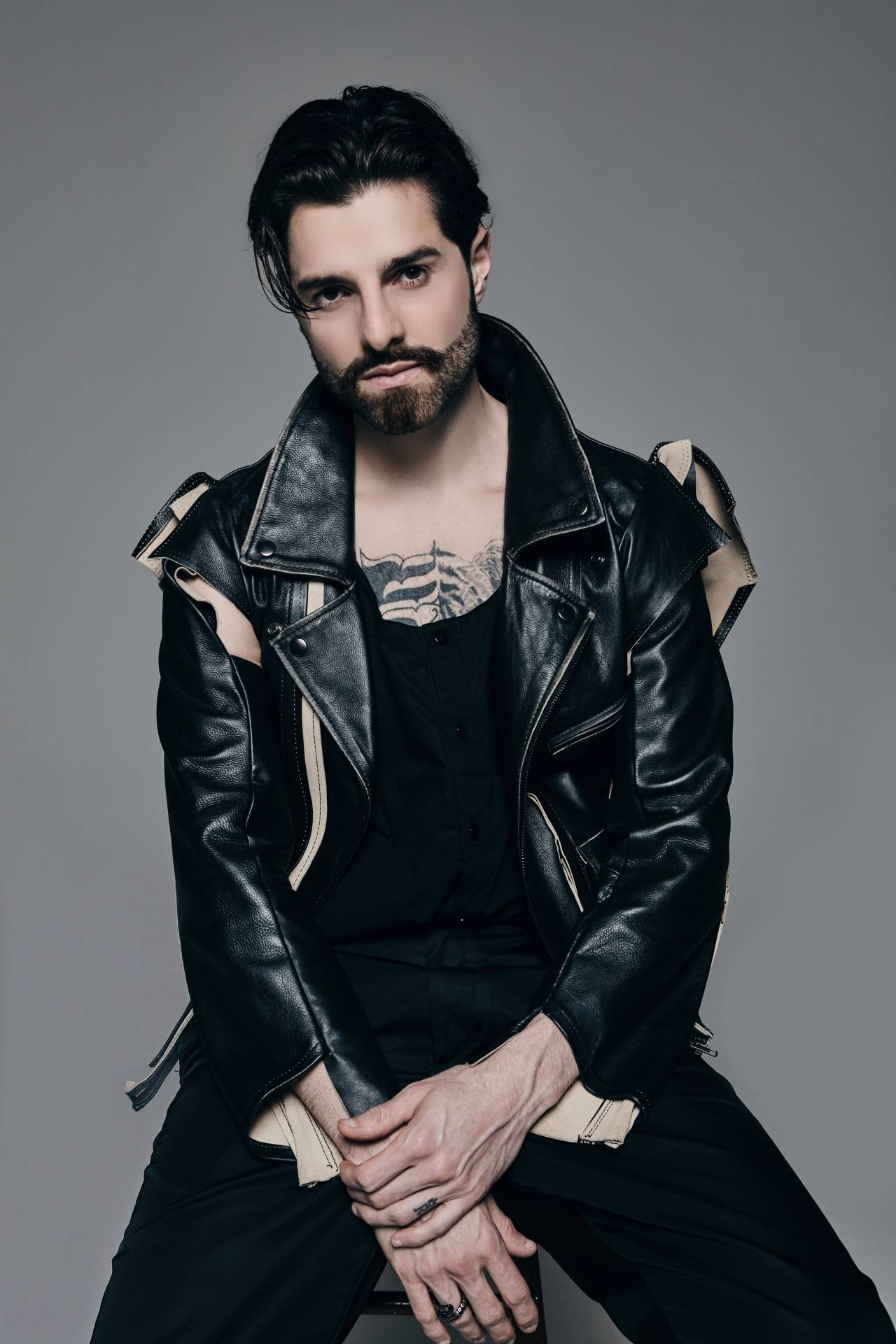 Aktuálne známy program (23. 3. 2022):
MAIN STAGE
NICK CAVE & THE BAD SEEDS * CALVIN HARRIS * IGGY AZALEA *JAMES ARTHUR * AFROJACK * ALOK * ATB * JOEL CORRY * JAX JONES * MASKED WOLF * ZHU * ACRAZE * SHOUSE * SEPULTURA * NAPALM DEATH * BLIND CHANNEL * MOLCHAT DOMA
DANCE ARENA
BORIS BREJCHA * HONEY DIJON * MACEO PLEX * REINIER ZONNEVELD (LIVE) * DENIS SULTA * ANFISA LETYAGO * MATHAME * SATORI * MONOLINK * BRINA KNAUSS * ANNA B2B SAMA ABDULHADI
OSTATNÉ STAGE
MARKY RAMONE * DJAIKOVSKI * SHE PAST AWAY * BURY TOMORROW * DISCHARGE * INCANTATION * MOSCOW DEATH BRIGADE * NERVOSA * TANKARD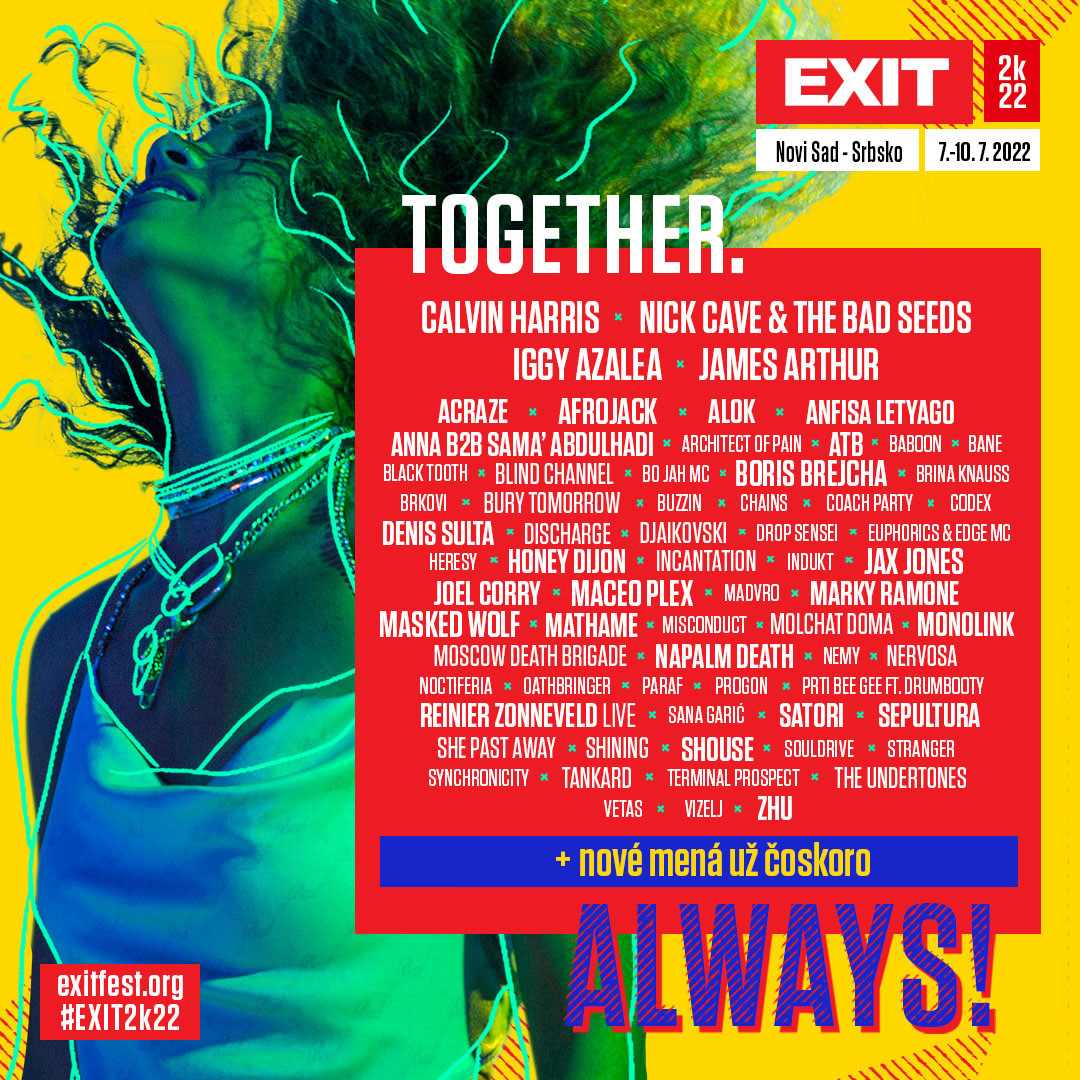 Zdroj Exit festival