Jejich 'Existence není marná'! Do takřka domácího prostředí Flédy vám přijedou zahrát průkopníci svých vlastních žánrů: brněnští Angláni CRADLE OF FILTH spolu s ALCEST!
Jejich 'Existence není marná'! Tedy pokud mistři dramatického metalu CRADLE OF FILTH budou stále točit takové desky, jakou je novinka. Třináctá deska "Existence is Futile" totiž potvrzuje, že brněnsko-anglická formace je právem legenda a že do starého železa rozhodně nepatří.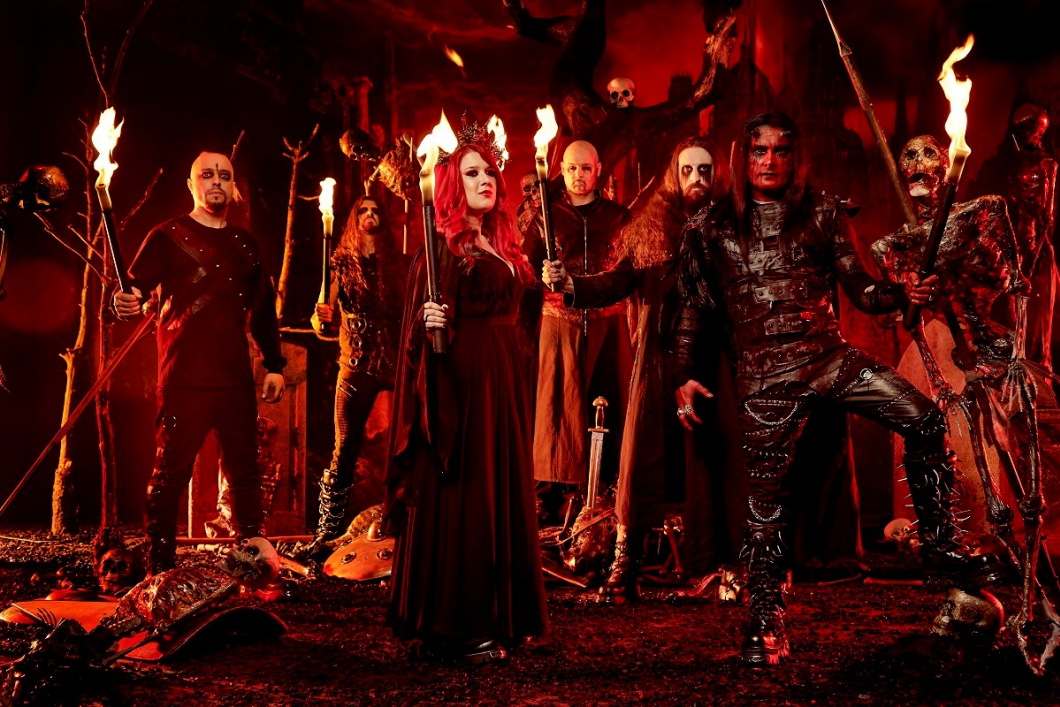 Samozřejmě, CRADLE OF FILTH svůj sound definovali již před třiceti lety, takže přijít s něčím zásadně novým je neobyčejně těžké, ale na posledních třech albech, a novince především, je vše podáno s takovou grácií a lehkostí, že vás vzpomínky zvedají ze židle a připomínají časy, kdy tento žánr CRADLE OF FILTH definovali.
"Existence is Futile" po kompoziční stránce přináší komplexní, proměnlivé, atmosferické, ale dynamické skladby plné dramatických změn, chytlavých melodií, brutálních rytmů a Daniho nenapodobitelného zpěvu. CRADLE OF FILTH jsou extrémní gothic-metalový blockbuster, v němž mísí temnou romantiku, dramatický akčňák a vášnivý horor.
CRADLE OF FILTH jsou jen jedni a jejich poslední, dobře ustálená sestava potvrzuje slova o bájném Fénixovi. Povstaňte i vy, do "domácího" prostředí Flédy vám přijedou zahrát CRADLE OF FILTH!
ALCEST v roce 2000 založil písničkář a multiinstrumentalista Neige, ke kterému se v roce 2009 připojil bubeník Winterhalter. ALCEST jsou průkopníci, kteří do black metalu zakomponovali post-rock/shoegaze prvky, čímž vznikl populární post-blackový žánr, dnes často označovaný jako 'blackgaze'.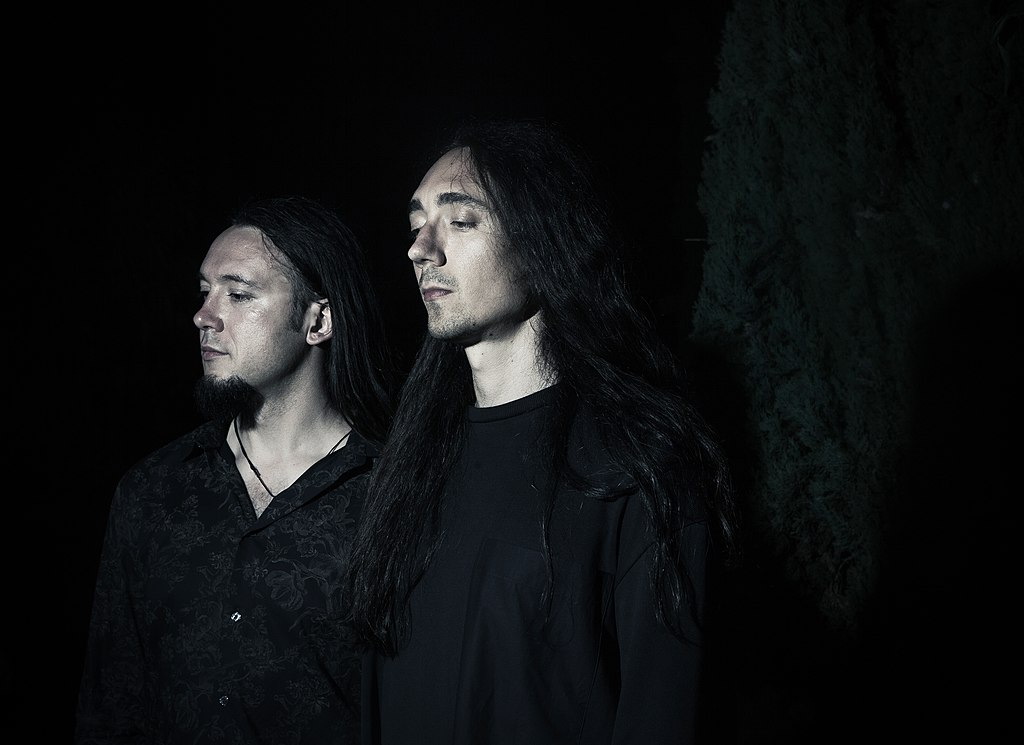 Ten na jejich čtvrtém album "Shelter" (2014) sice znamenal odklon od metalového zvuku ve prospěch dreampopové estetiky, následné album "Kodama" (2016) zas bylo inspirované anime Hayao Miyazakiho "Princezna Mononoke", kde se hlavní hrdina vyrovnává s pocitem, že nikam nepatří a že žije mezi světy, které zas značilo návrat ke stylu jejich rané tvorby.
Po nadměrném koncertování se Neige cítil vyčerpaný a čelil temnějším stránkám své osobnosti. Zatímco bojoval o znovuspojení se svou duchovní podstatou, napsal poslední a dosud nejkatarznější desku "Spiritual Instinct" (první pro Nuclear Blast). Slévají se na ní heavy prvky i odlehčenější aspekty kapely, ALCEST tu namáčí prsty do mnoha stylů a zní temněji. Stále jsou však mezi průkopníky v sebou vytvořeném žánru. Tyhle atmosféry umí jedině Neige a Winterhalter!
Předkapelou jsou NARAKA. Hudba francouzské kapely, v jejíž řadách působí bývalý bubeník Dagoba Franky Costanza, je směsicí moderně pojatého death/thrash metalu s nádechy black metalu a orchestrací. Jejich debut "In Tenebris" smíchal a zmasteroval Logan Mader, obal vytvořil Seth Siro Anton.
CRADLE OF FILTH, ALCEST, NARAKA
12. 10. 2022 – Brno, Fléda
FB event: https://fb.me/e/3vQA3YKCK
e-TICKET: https://obscure.cz/cs/tickets/detail/id/493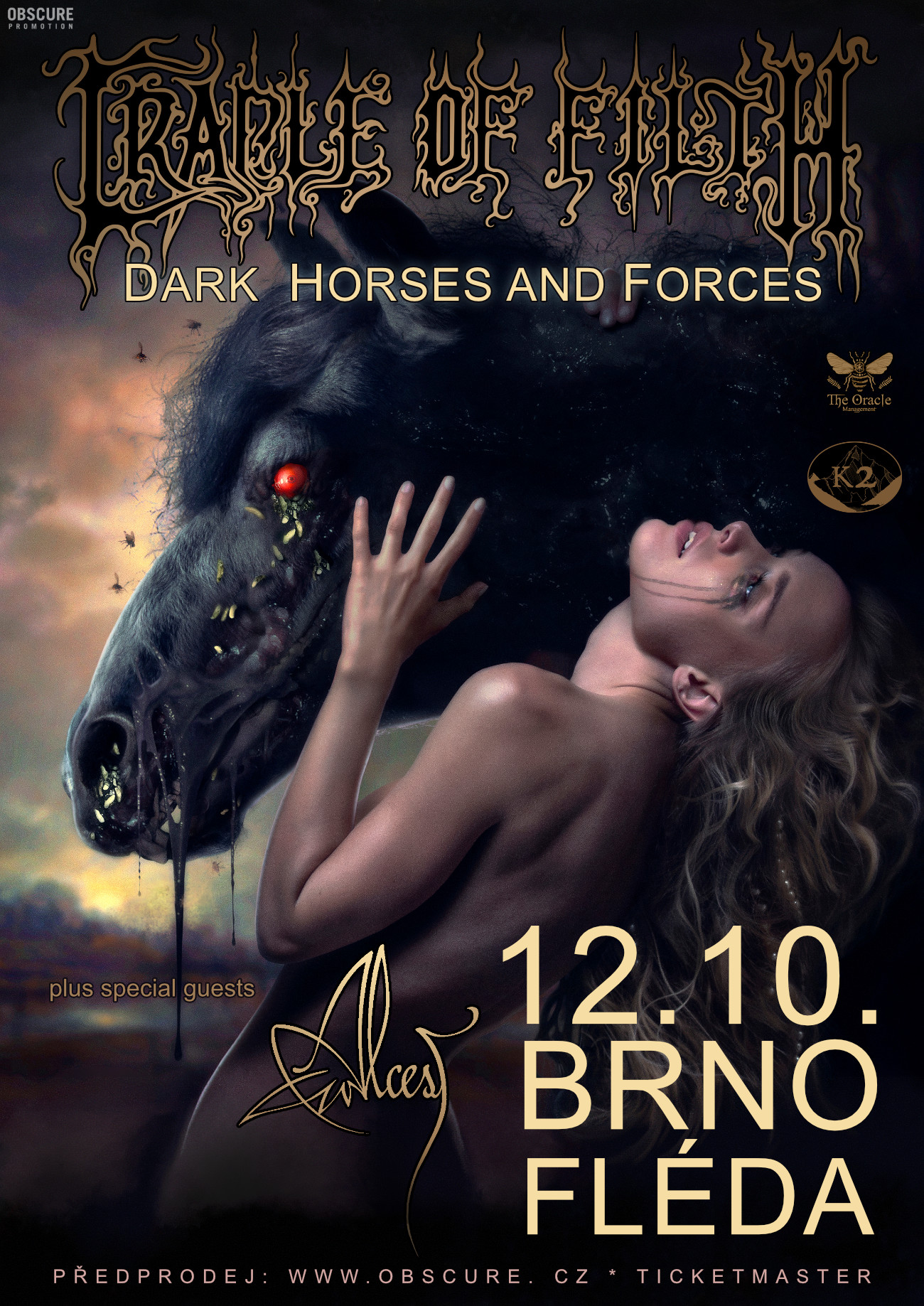 Zdroj: Obscure Promotion