Erika Rein prichádza so svojím druhým singlom o láske, zmierení a znovupovstaní. Pocity vložené do textu si napísala sama a zhudobnil ich známy producent Hoodini. "Okamžite pochopil celú náladu a myslím, že hudba dokonale ladí s textom a melódiou," hovorí speváčka Erika Rein. "V skladbe veľmi konkrétne opisujem všetko, čo som v daný moment prežívala," dodáva Erika, ktorá v klipe odzrkadľuje emócie sklamania aj nádeje.
Text a linku spevu Erika začala tvoriť približne pred rokom, keď bola jej inšpirácia silná, avšak pocity sa v živote striedajú rýchlejšie, ako by sa zdalo. "Celé obdobie, ktoré opisujem v skladbe, pominulo a prišlo nové, takže bolo pre mňa pocitovo náročné sa vrátiť do tohto obdobia a dokončiť pieseň. Text je o láske, ktorá v čase, keď skladba vznikala, patrila mužovi, ktorý ju nechcel prijať a robil rozhodnutia, ktoré naše duše stále viac oddeľovali. V refréne som to vysvetlila tak, ako to aj naozaj bolo "ja si tu spievam, ty sa mi snívaš". Každým dňom to bolo silnejšie, ale aj smutnejšie," prezrádza Erika. "V tomto momente s týmto mužom zdieľam domácnosť a celý svoj život, takže som absolútne unesená, ako sa veci dokážu v nejakom bode zmeniť a kráčať iným smerom. Túto tému rozoberiem možno v ďalšej skladbe," dodáva so smiechom.
"V čase, keď som mala napísanú slohu a refrén, som sa ozvala producentovi Hoodinimu. Hoodini je veľmi empatický producent, ktorý vie presne vycítiť to, čo človek chce a hľadá," opisuje zrod piesne a spoluprácu s producentom. Pieseň sa nahrávala v štúdiu u Hoodiniho a o mix a mastering sa postaralo ANAPOL AUDIO / G-BOD.
Piesňou speváčka poukazuje na to, ako každý človek hľadá v láske to skutočné, to ozajstné a znázorňuje to aj vo videoklipe. "V scéne so stranami z kníh zobrazuje každá strana zavesená v miestnosti vzťah, niektoré spálim, lebo chcem zabudnúť, niektoré obídem, lebo neboli alebo nebudú pre mňa zaujímavé, niektoré odtrhnem, pretože pri spomienke naň cítim hnev," objasňuje Erika.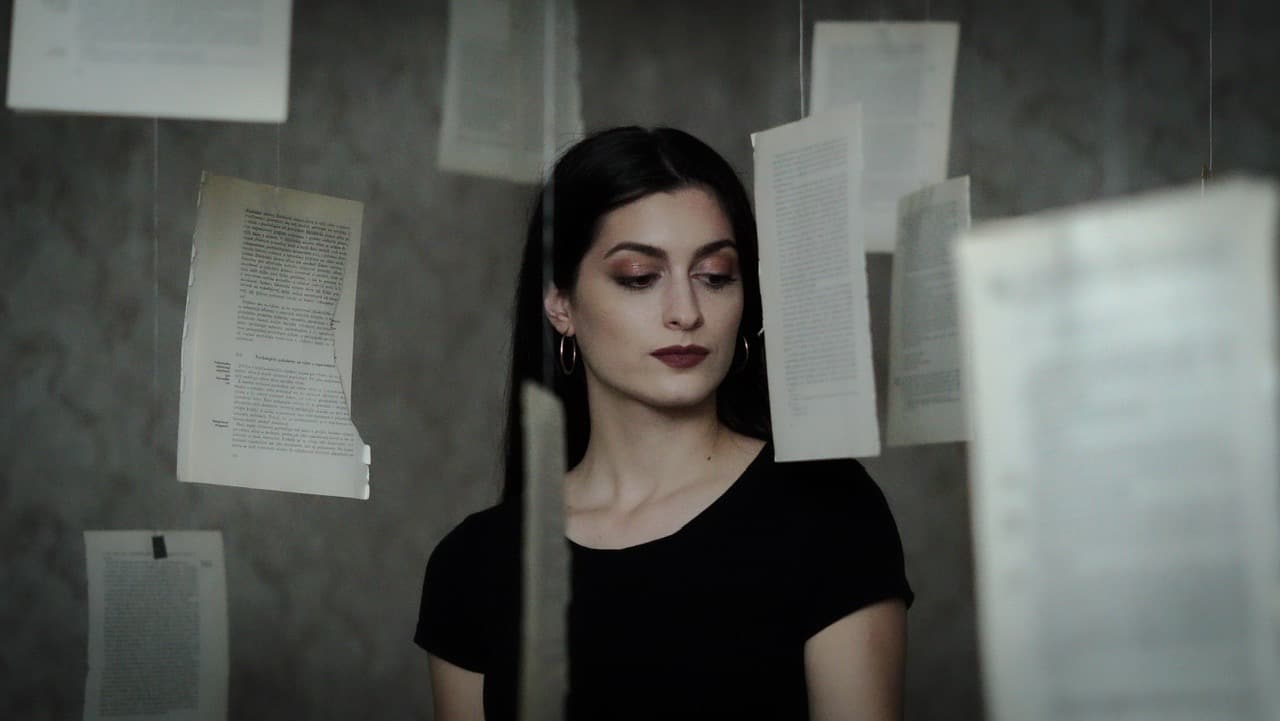 Natáčanie videoklipu prebiehalo dva dni. Zábery sa natáčali v exteriéri, starom opustenom dome a taktiež u speváčky doma. "Na točení sa zúčastnil aj model Matúš Kolarovský a jeho ruky. Moja tvár a ruky, ktoré sa ma dotýkajú, znázorňujú pocit, že vieš, že tam je, cítiš ho, cítiš, že to môže existovať a že tá láska môže byť skutočná z oboch strán, ale nevidíš ho, stráca sa ti. Zároveň ruky znázorňujú psychické pripútanie sa na milovanú osobu a pocit že sa nevieš od neho oddeliť," hovorí Erika. Režisérom klipu boli Martin Miko a Lesana Kurill, ktorí si spoluprácu s Erikou pochvaľovali.
"Väčšinou ľudia za život prekonajú niekoľko vzťahov, každý je iný a špecifický, no aj tak sa každý snaží nájsť ten správny. My sme sa snažili poukázať práve na to. Človek v podstate celý život hľadá to správne. Moodovo sme vyjadrili stiesnenie a pripútanie práve v priestoroch s rukami, čistotu a slobodu zase v svetlých záberoch. Scéna v izbe so stranami kníh odzrkadľuje vzťahový život a posolstvo videoklipu. Ideme životom a čítame strany, vzťahy, niekedy sa to skončí neutrálne, inokedy musíme spáliť mosty," vysvetľuje Martin Miko.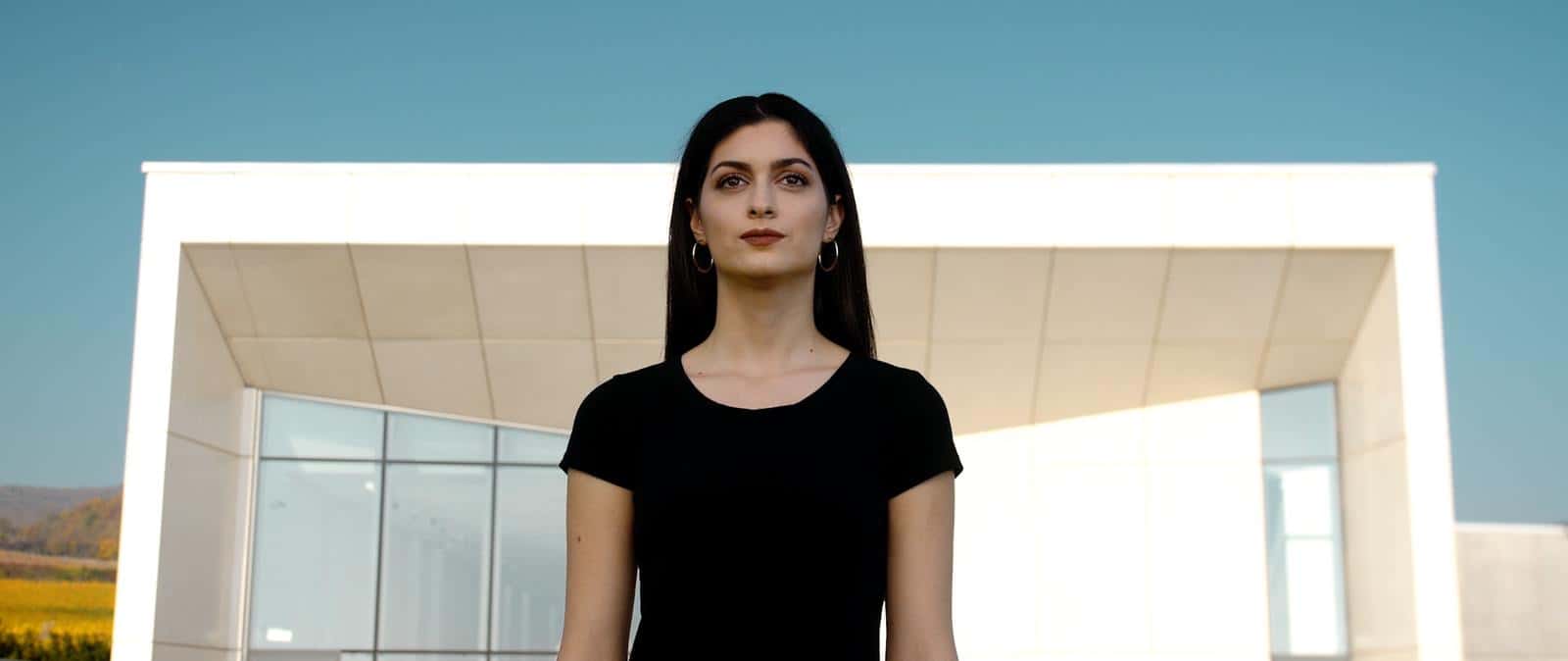 Singel Hľadám je predzvesťou pripravovaného budúcoročného EP, na ktorom speváčka aktuálne pracuje. Pripravené má už ďalšie dve skladby a plánuje aj spoluprácu s iným interpretom. "Na EP budú skladby aj v angličtine, ale chcela by som sa sústrediť na slovenčinu, aby mojim textom rozumeli všetci Slováci," uzatvára Erika pôsobiaca aj v dievčenskej formácii Chick2Chick trio, s ktorým počas celého roka aktívne koncertuje.
Zdroj: TS