Schumannova rezonancia je označovaná za tep Matky Zeme. Saxofonista Erik Rothenstein spolu s domácimi hudobníkmi a španielskym flautistom Jorge Pardom nahrali rovnomenný album, v ktorom hudobnou rečou prenášajú rezonanciu k svojim poslucháčom. Album predstavia na koncertoch v Banskej Bystrici, Bojniciach a v Bratislave.
Erik Rothenstein so svojou kapelou Erik Rothenstein band pôsobí na jazzovej scéne už takmer dve dekády. So skupinou spolupracoval s mnohými hudobnými hosťami a vystupoval v Európe a Latinskej Amerike. Tento raz si na nahrávku nového albumu pozval prominentného hudobníka, španielskeho flautistu Jorge Parda. Pardo je známy ako priekopník moderného flamenca označovaného ako flamenco nuevo alebo jazz flameco. Bol dlhoročným členom skupiny Paca de Luciu a spolupracoval so svetovými hudobníkmi ako Chick Corea.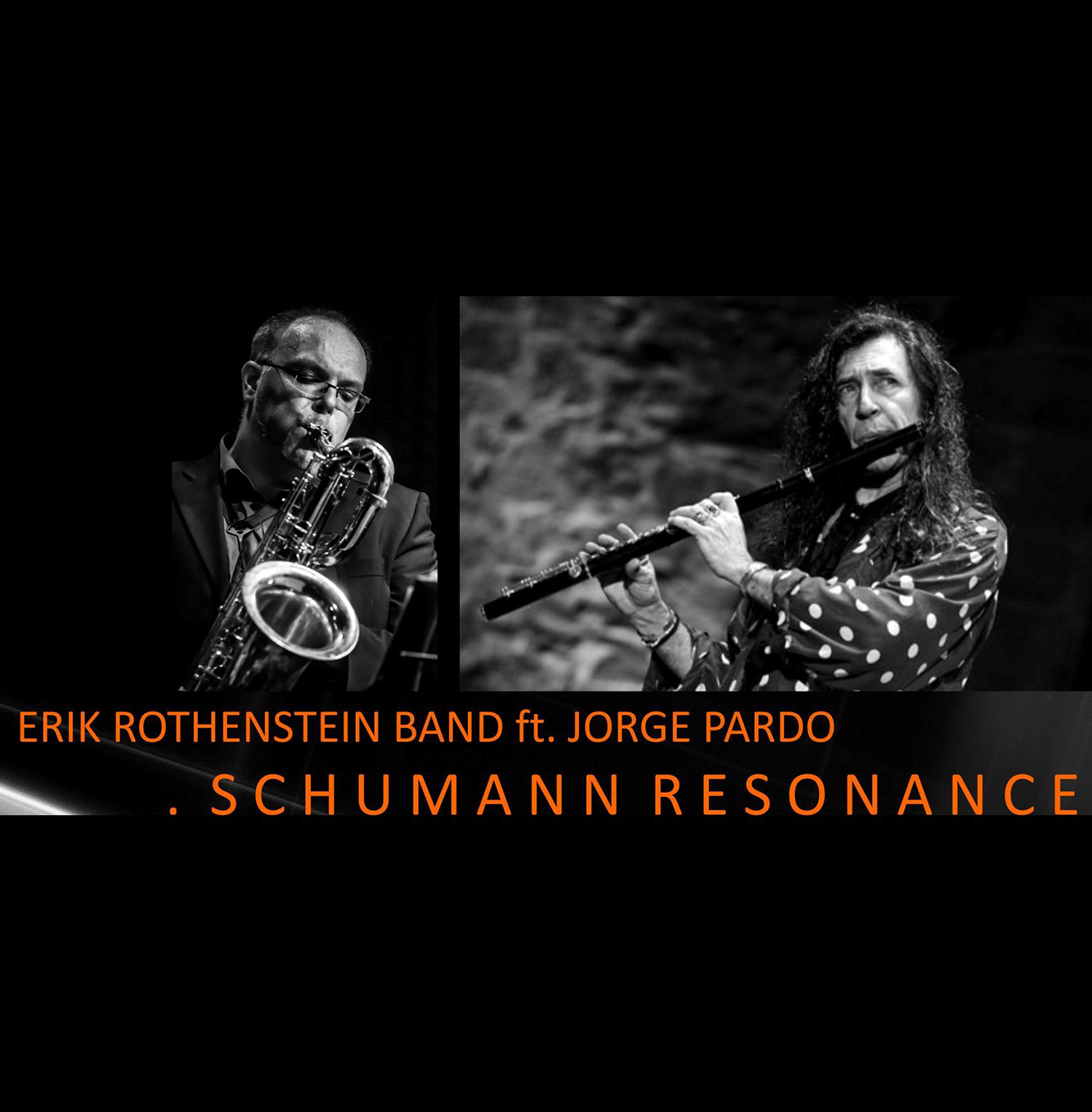 "Jorgeho som sledoval už od svojich adolescentných rokov. Fascinoval ma jeho špecifický štýl hry, ktorý čerpal z flamencovej tradície obohatenej o nové prvky. Som veľmi rád, že prijal pozvanie a je súčasťou nášho albumu. Jeho pokojný a zároveň strhujúci hudobný prejav sa veľmi hodil do nášho projektu", hovorí Erik Rothenstein.
Album vydalo vydavateľstvo Bebe Rebe. Obsahuje osem nahrávok, otvára ho skladba Schumannova rezonancia. Skladba má meditatívny charakter a je podporená textami Romana Krištofa z jeho zbierky Střelené básně.
91
než odejmeš mi dech
dovol mi uvidět tě
vznášet se na křídlech
co v kostymérně mají
pro anděly
Na skladbe ako hostia spolupracovali speváčka Ester Wiesnerová, gitarista Ľuboš Brtáň, kontrabasista Matej Štubniak a perkusionista Eddy Portella, ktorý hrá aj v ďalších skladbách. Zvukovosť kompozícií dokresľuje mäkkou drevenou marimbou bulharský perkusionista Kiryl Styoyanov.
"Témou albumu je strata rovnováhy a jej následné hľadanie. Ľudia sú nervózni a posledné roky ako i súčasné dianie im dávajú zabrať. Album sa preto začína Schumanovou rezonanciou v pokojnom komplentatívnom duchu. Jadrom sú kompozície rôzneho, aj keď zväčša pokojného charakteru a celý opus sa konči znovu meditatívnym hľadaním stratenej rovnováhy", hovorí Erik Rothenstein.
Poslucháč si môže vypočuť kompozície Michala Motýľa a Erika Rothensteina, v ktorých sa autorské témy striedajú s plynúcimi improvizáciami. Skupina využila prítomnosť Jorgeho Parda, aby nahrala Rothensteinovú skladbu Maki založenú na flamencovej tanečno-hudobnej forme bulerias. Nahrala aj jej alternatívnu verziu s flamencovým gitaristom Flacom de Nerjom. "Flaco je môj starý kamarát a v jeho kapele som sa prvý krát stretol s flamencom. Som rád, že sme si po rokoch znovu zahrali", dodáva Erik Rothenstein. Z Rothensteinovej dielne je tiež kompozícia Tiesňava pohrávajúca sa so stredoslovenskou melodikou. Ďalej sú to Motýľove skladby, bossa nova Lisboa a groovové Prítmie. Na albume je aj jazzový štandart Nardis špeciálne zaranžovaný aby sa hodil do kontextu projektu. Ako členovia kapely sa okrem barytónového saxofonistu Erik Rothensteina predstavili Michal Motýľ na basovom trombóne, Peter Korman na kontrabase, Pavol Bereza na giatre a Marián Ševčík na bicích nástrojoch. Album uzatvára ľudová skladba Padá dážď, ktorú naspievala Dominika Debnárová.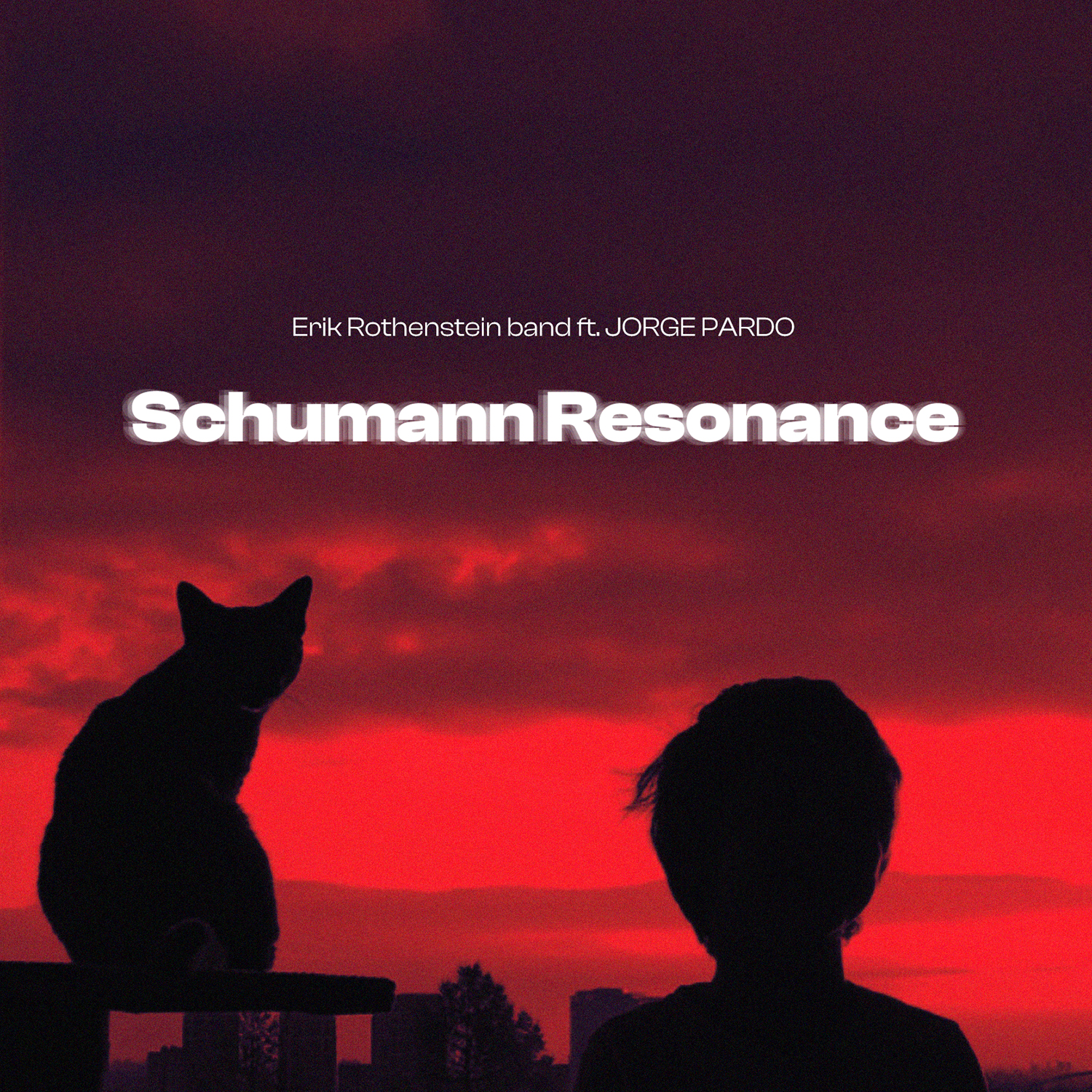 Skladby z albumu Schumannova rezonancia odohrá Erik Rothenstein band v zostave Michal Motýľ /basový trombón/, Pavol Bereza /gitara/, Matej Štubniak /kontrabas/, Marián Ševčík /bicie nástroje/ a Erik Rothenstein /barytónový saxofón/ na koncertoch 30. júna v Banskej Bystrici v klube Hogo Fogo o 20.00, 1. júla v Bojniciach v rámci festivalu Jazzové Bojnice o 20.00 a 2. júla v Bratislave v klube Pink Whale o 19.00.
Schumanova rezonancia je považovaná za tep matky Zeme. Ideálna rezonancia je na frekvencii 7,83 Hz. Byť zladený so Schumannovou rezonanciou znamená byť v kontakte so základným tokom bytia.
Každý blesk, ktorý udrie do vrchnej časti atmosféry vytvorí elektromagnetické vlny, ktoré začnú obiehať Zem v dutine medzi zemským povrchom a ionosférou. Niektoré vlny, ak majú správnu vlnovú dĺžku, sa spájajú a zosilňujú, pričom vytvárajú Schumannovu rezonanciu.
Stratili sme rovnováhu…Schumannova rezonancia, tep matky Zeme sa vychýlila z normálu.
Erik Rothenstein je barytónový saxofonista, skladateľ, aranžér a pedagóg. Venuje sa jazzovej a klasickej hudbe. Vedie svoju vlastnú skupinu Erik Rothenstein band s ktorou nahral štyri albumy a vystupoval v Európe a Južnej Amerike. Jeho tvorba pramení z koreňov hudby stredovýchodnej Európy (slovanský a balkánsky folklór, klezmer) v prepojení s jazzovou tradíciou. V posledných rokoch sa predstavuje ako líder originálnych projektov. Jeho tvorbu charakterizuje hľadanie nového hudobného výrazu a možností spájania rôznych vplyvov. V minulosti v rámci jazzových štvrtkov v klube Rock café predstavil so svojou kapelou fúziu jazzu, klezmerovej hudby a skladieb ovplyvnených ľudovou hudbou. Zakladal teleso Lento Ad Astra venujúce sa komornej klasickej hudbe a world music skupinu Babelel Beat Band. Bol spoluzakladateľom Pressburger Klezmer bandu.
VÝBER Z TVORBY:
ČIERNA LABUŤ / Black Swan / Erik Rothenstein a Ansambel SO36 (Bebe Rebe 2020) – Spája klasické sláčikové kvarteto zložené z členov Slovenskej filharmónie (Lucia Harvanováhusle, Michaela Petríková 2. husle, Roman Rusňák viola, Boris Bohó violončelo) s jazzovými hudobníkmi (Ľuboš Brtáň gitara, mix a produkcia, Vladislav Šarišský klavír).
Erik Rothenstein band live with Elsa Valle and Gábor Winand (Bebe Rebe 2019) – Album nahraný počas live vystúpení. Živelnosť a hlasový fundament Elsy a Gáborova invencia a majstrovstvo pri scate tvoria bázu pre komunikáciu s kapelou.
Rio Danubio (Hudobný Fond 2015) – Album nesie v sebe latin-jazzový spirit a spája ho s prvkami mainstreamového jazzu. Bluesová forma, modálne plochy alebo prearanžované jazzové štandardy prepojené s latino groovami.
Blázni z Chelmu (Real Music House 2012) – Album predstavuje klezmer, tradičnú hudbu východoeurópskeho židovského etnika spojenú s moderným jazzom. Nadväzuje tak na tradíciu nášho regiónu a rozširuje ju o štýlové improvizácie a zaujímavo skomponované a zaranžované skladby. Jadrom projektu sú kompozície napísané podľa literárnej predlohy spisovateľa Isaaca Bashevisa Singera, The Fools of Chelm.
Prater Menuet (Hudobné centrum 2005) – pojítkom albumu je rieka Dunaj, kde sú jednotlivé skladby inšpirované mestami a miestami na tejto rieke. Od Viedne až po Nový Sad nesú kompozície v sebe nádych folklórnych prvkov spojených s moderným jazzom.
Projekt z verejných zdrojov podporil Fond na podporu umenia.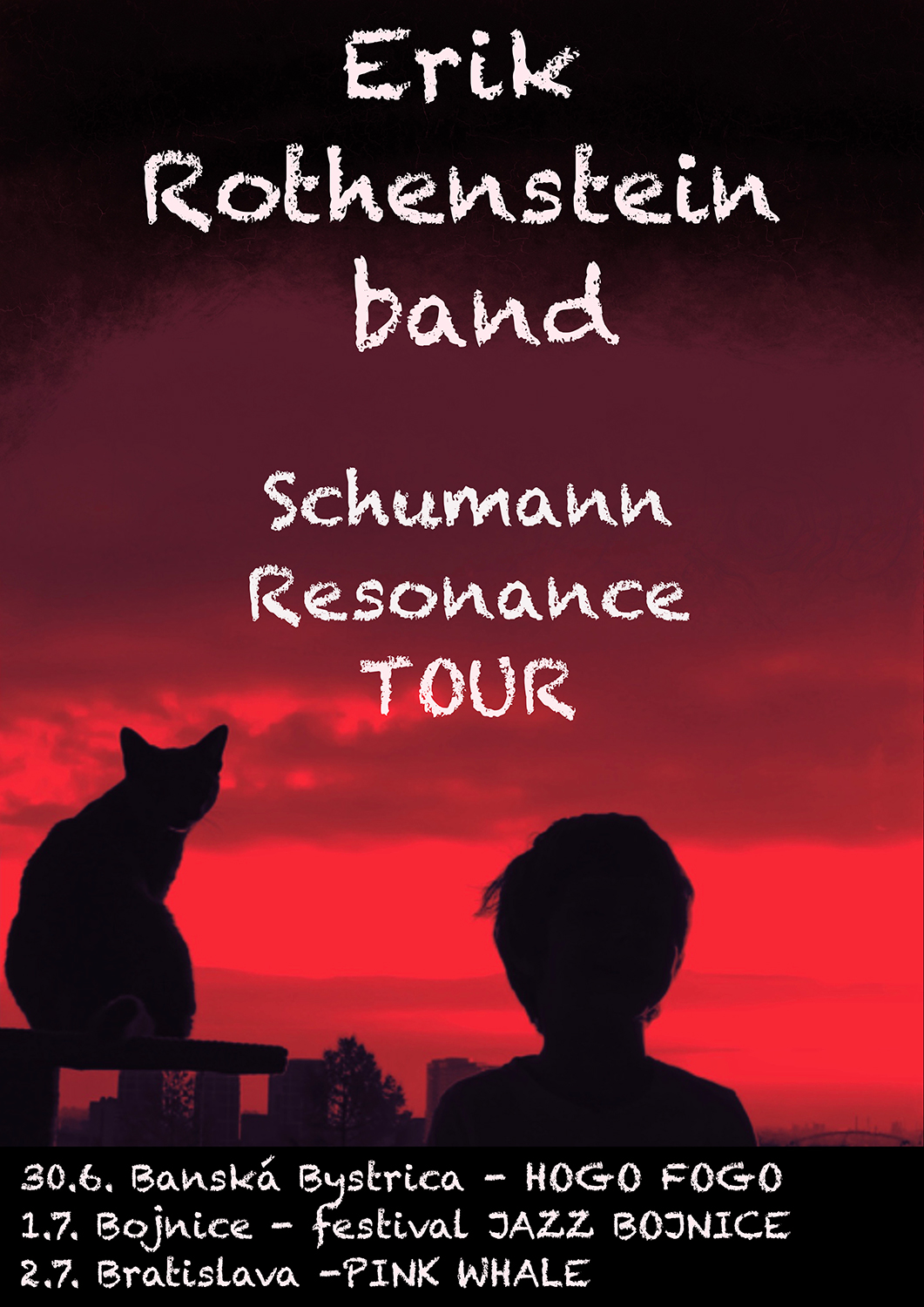 Zdroj: TS