SHADOW OF INTENT v Evropě! Fanoušky hutné deathcore moderny potěší i fakt, že společně s ambiciózními symfoniky se na turné vydají spříznění ENTERPRISE EARTH, ANGELMAKER a TO THE GRAVE. Deathcore party jak řemen!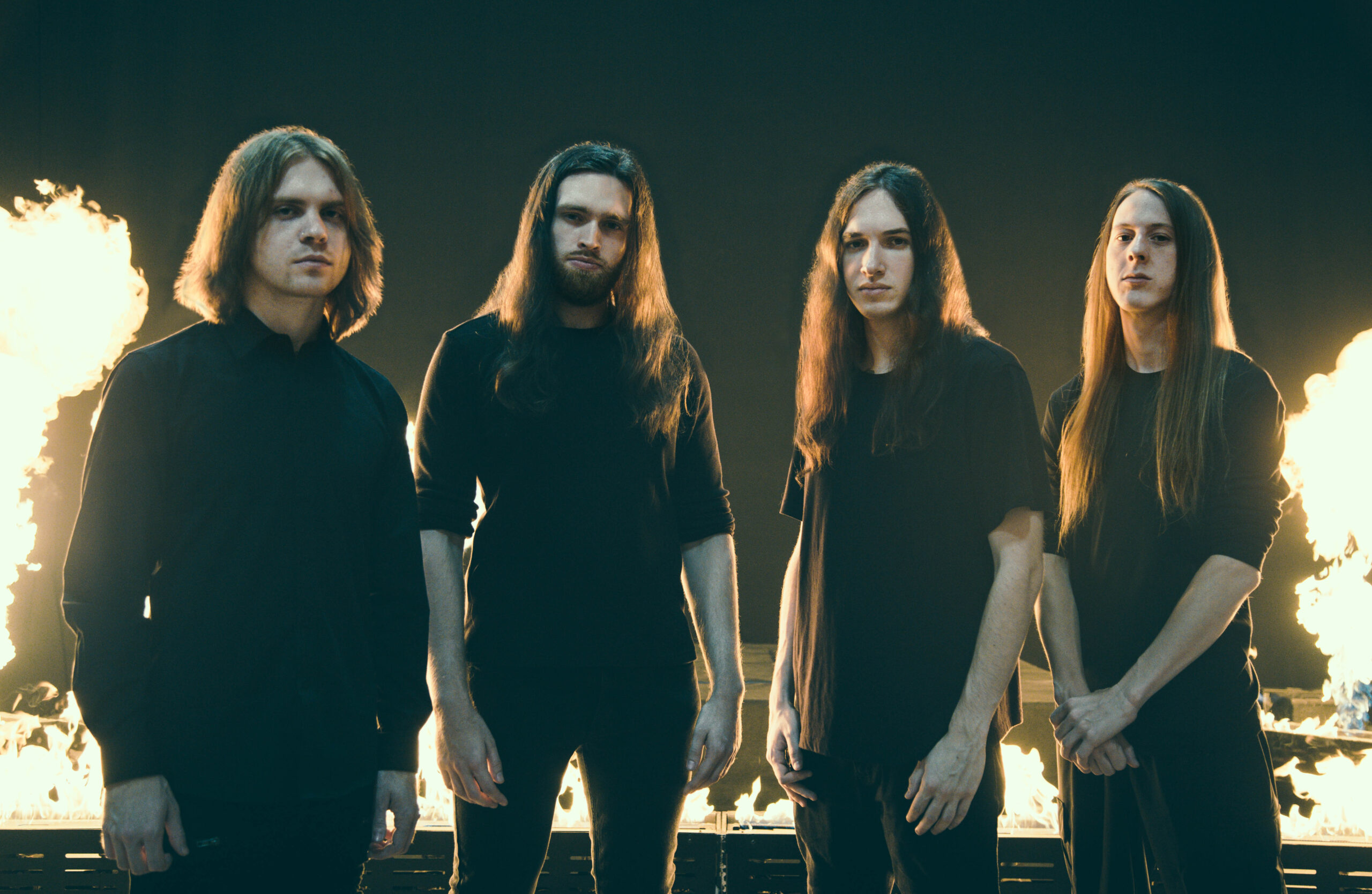 SHADOW OF INTENT vznikli teprve v roce 2014, a i přesto, že svou hudbu vydávají nezávisle bez podpory velkého labelu, jejich hvězda nabírá tak na svitu, že přes něj na hvězdném deathcore nebi není vidět ani na leckteré již déle zářící kolegy.
A není divu. Američani z Nové Anglie svou tvorbu pojímají epicky, chytlavě, úderně a doplňují ji výraznou symfonickou složkou, což jejich hutnou modernu vycházející z death metalu stylisticky přibližuje k vyznění symfo-blackových kapel či uznávaným Italům Fleshgod Apocalypse, což sedí i tematicky. Vše okolo kapely má totiž fantazijní pozadí. To se na začátku inspirovalo, vč. názvu SHADOW OF INTENT, v herní sérii Halo, nicméně průběhem let se témata stala osobnější a potemněla.
A protože v minulý leden vyšla čtvrtá deska "Elegy", SHADOW OF INTENT se na její podporu vydají na turné. Z důvodu pandemie si však všichni ještě rok počkáme, neb to je ohlášeno až na leden 2023.
Na velmi lukrativní kvartet tohle tažení Evropou rozšiřují tři další populární deathcore spolky: ENTERPRISE EARTH z Ameriky, ANGELMAKER z Kanady a TO THE GRAVE z Austrálie.
SHADOW OF INTENT, ENTERPRISE EARTH, ANGELMAKER, TO THE GRAVE
24. 1. 2023 – Praha, Futurum
FB event: https://fb.me/e/2PiESbH6v
e-TICKET: http://obscure.cz/cs/tickets/detail/id/468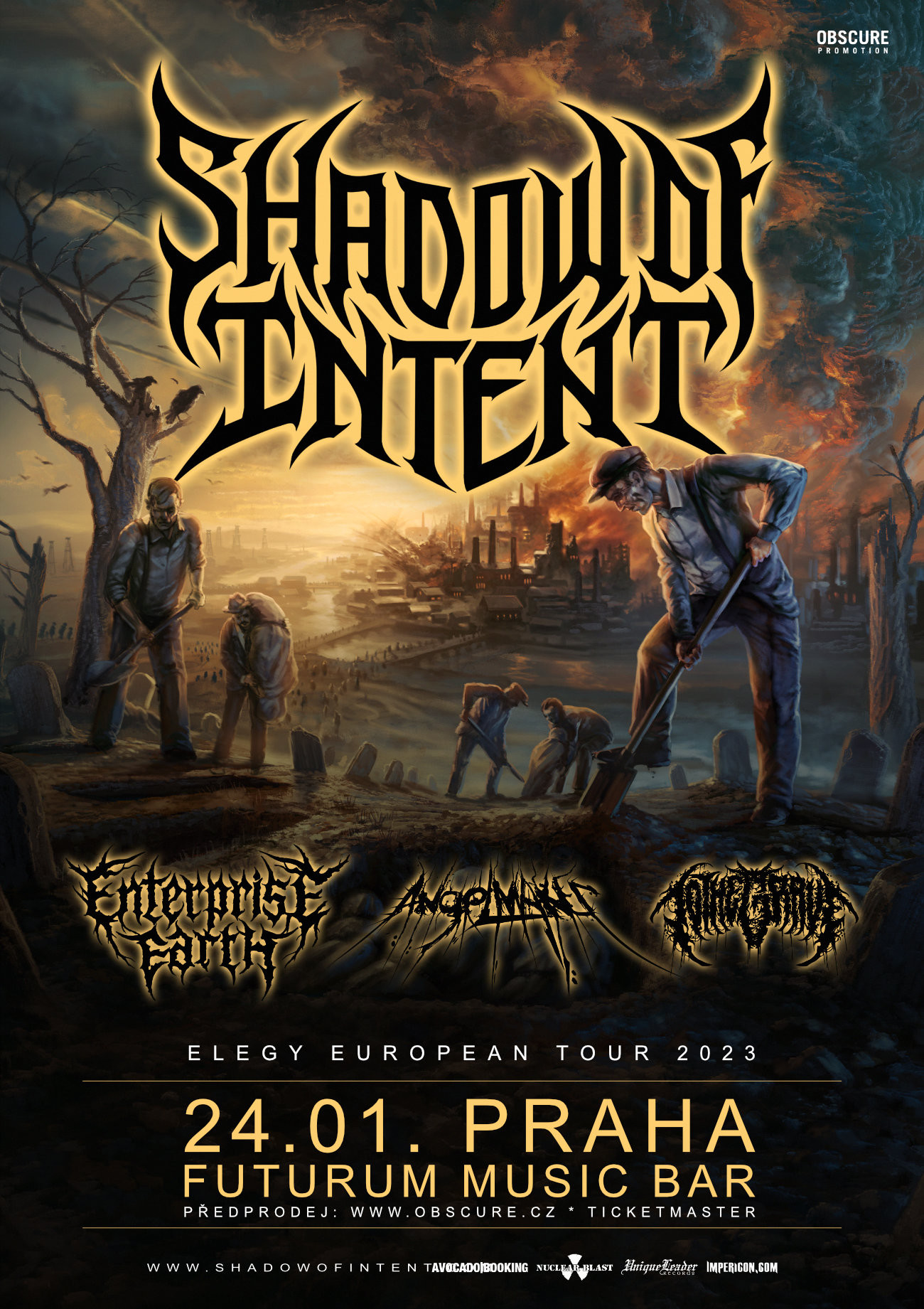 Zdroj: Obscure Promotion