V týchto dňoch sa dostá
va do distrib

úcie nový

album Du

ša prešovsk

é

ho hudobníka Eda Klenu. Novinka obsahuje jedenásť autorských piesní

preva

žne v rockovom prevedení, ktor

é

obohatili siedmi hostia. K prv

é

mu singlu Šípy vznikol aj videoklip. Edo Klena novinku predstaví už túto sobotu 7. mája na jedinečnom koncerte v Stromoradí. Okrem pesničkára sa predstaví celá kapela Klenoty aj všetci hostia, ktorí

na albume

účinkujú.
"Album obsahuje minimum piesní, v ktorých hrám na akustickej gitare. Celá kapela má rockový zvuk, máme hostí, sú tam dychy, klávesy a je to pokračovanie Vaty, na ktorej sme nasadili určitý smer. Je poznať, že sa v kapele zmenil bubeník – Adam Kaščák. Na base hrá Jožko Marcin a gitarista Lukáš Valkučák. Som pesničkár, ale vždy som inklinoval k tomu, hrať s kapelou, pretože som vo svojich piesňach počul rockový zvuk," reflektuje Klena novinku.
Po zvukovej stránke zmenil Edo Klena filozofiu a vyhol sa predošlému prístupu, kedy nahrávali pesničky s kapelou tak, ako ich aj hrali. "Vždy som si s odstupom času hovoril, že sme tam mohli nahrať viac muziky. Preto je teraz album aj o hosťoch, ktorí pesničkám dali plnší zvuk. Využili sme dychy, vokalistov, klávesy, vďaka tomu je to krajšie."
Hlavným autorom piesní a hudby je Edo klena, ktorý jednotlivé skladby rozvíjal s gitaristom Lukášom Valkučákom, basgitaristom Jozefom Marcinom a bubeníkom Adamom Kaščákom. Nahrávali v štúdiu u Martina Migaša v Prešove, kam si pozvali siedmich hostí. S kapelou spolupracovali Miroslav Nany Hudák (spev), Andy Belej (klávesy), Tomáš Vojcovič (trúbka, krídlovka), Silvia Sokolová (spev), Peter Molitoris (akustická gitara, spev), Tomáš Straka (slam poetry) a Ján Višňovský (tenor saxofón).
Prvým singlom a ochutnávkou z albumu je skladba Šípy, ktorá vznikla ešte počas korony. "Je to všeobecná pieseň o slovách, zraňujúcich slovách a ľudoch, ktorí sú ovplyvnení a ľuďoch, ktorí ovplyvňujú. Vznikla počas korony, tam sa ukázalo, ake je to zlé, keď ťa ovplyvňujú idioti," dodáva na margo univerzálneho textu piesne Edo Klena.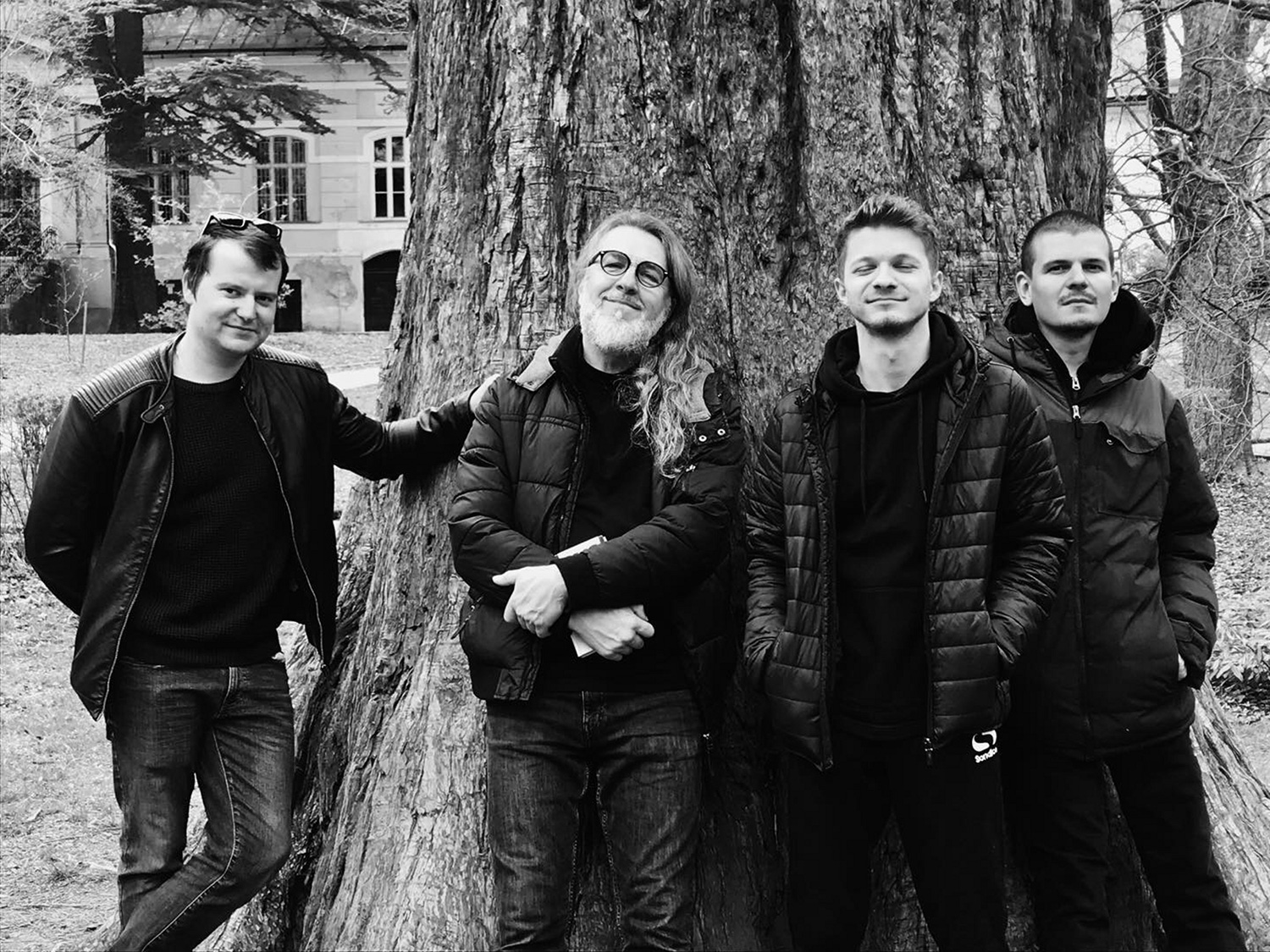 K pesničke vznikol zároveň aj videoklip, ktorý pripravil Vlado Šipoš. Práve jeho spracovanie klipu poukazuje na univerzálnosť Klenovho textu. "Mohol to uchopiť ako chcel, nechal som to na ňom a je aj dobré, že to poňal takto aktuálne. Na celom albume sú skladby o ľudských problémoch. Kto ťa ovplyvňuje, čím ťa ovplyvňuje, prečo ľudia chcú veriť klamstvám a usvedčeným klamárom, podľa toho žijú a komplikujú si život, to je hlavný message tejto piesne."
Už túto sobotu 7. mája vystúpi kompletná zostava z albumu na krstnom koncerte v prešovskom hudobnom klube Stromoradie, čo vystúpeniu dodáva punc exkluzivity a možnej neopakovateľnosti. Lístky sú predpredaji v sieti Ticketlive.sk.
Redakciu infromoval PR manažér Edo Kopček
foto: Zuzana Bargerová