Světové proslulá značka elektronické hudby zrozená v Holandsku Liquicity má pro své české fanoušky konečně i dobré zprávy. Celou komunitou otřáslo zrušení halového eventu plánovaného na sobotu 28. března. Liquicity společně s Beatworx teď oznamují nový termín 5. září a to dokonce ve stejném složení umělců a ve větších prostorách pražské Malé Sportovní Haly.
Oficiální prohlášení pořadatele:
Sliby se mají plnit, a my je plníme. Liquicity Prague 2020 má nový termín. Zapište si do vašich kalendářů termín 5. 9. 2020 a poplujte s námi do galaxie snů a melodického drum & bassu.
Vzniklá situace okolo COVID – 19 nám nedovolila uspořádat akci v původním termínu. I kdyby se opatření zrušila, nechtěli jsme nic uspěchat, a proto jsme začali intenzivně řešit přesun akce. Jsme rádi, že se nám podařilo najít nový termín a přivézt všechny vaše oblíbené DJs na tuto jedinečnou akci.
To byla první dobrá zpráva, ta druhá je, že Liquicity Prague 2020 přesouváme do Malé sportovní haly. Považujeme tento přesun za velký plus, protože Malá sportovní hala je lépe uzpůsobena na akce tohoto typu. Už teď se nemůžeme dočkat! Důvod přesunu je ten, že na podzim tohoto roku prochází Křižíkovy pavilony rekonstrukcí.
Můžete se tak těšit nejen na novou venue, ale také na všechny DJs, které jsme měli domluvené na původní termín. Nemusíte se tedy bát, že byste přišli o vystoupení některého z nich.
Věříme, že s námi budete v plavbě pokračovat i nadále. Pokud však trváte na vrácení vstupenek, můžete tak učinit prostřednictvím info@goout.cz a požádat o vrácení peněz, a to do úterý 7. dubna.
Děkujeme vám za podporu, pochopení, i pozitivní energii, která je pro nás v tomto období nesmírně důležitá. Těšíme se na vás 5. 9. 2020 v Malé sportovní hale v Praze, kde opět vytvoříme nezapomenutelnou atmosféru.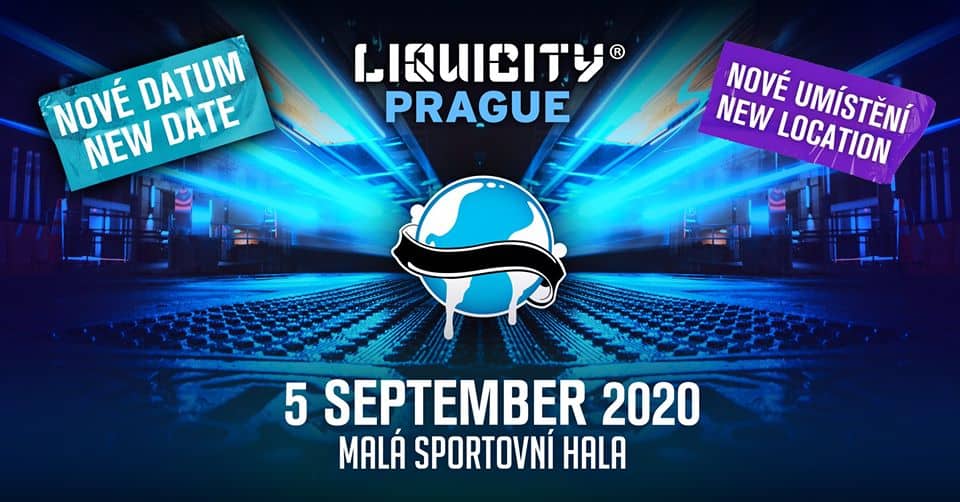 Zdroj: Liquicity & Beatworx Tým