Erózia lásky predstavuje tretí singel z albumu Vzduch a dym, ktorý spevák, textár a producent Domi Stoff uviedol vrámci svojho debutového sólo projektu počas minulého roka. Naďalej však ostáva verný pôsobeniu frontmanaetablovanej kapely King Shaolin, známej tiež ako sprievodnej kapely speváčky Celeste Buckingham. Teraz spievao splynutí dvoch tiel a duší, ktoré získali svoj vizuál pod závojom vzruchov a emócií.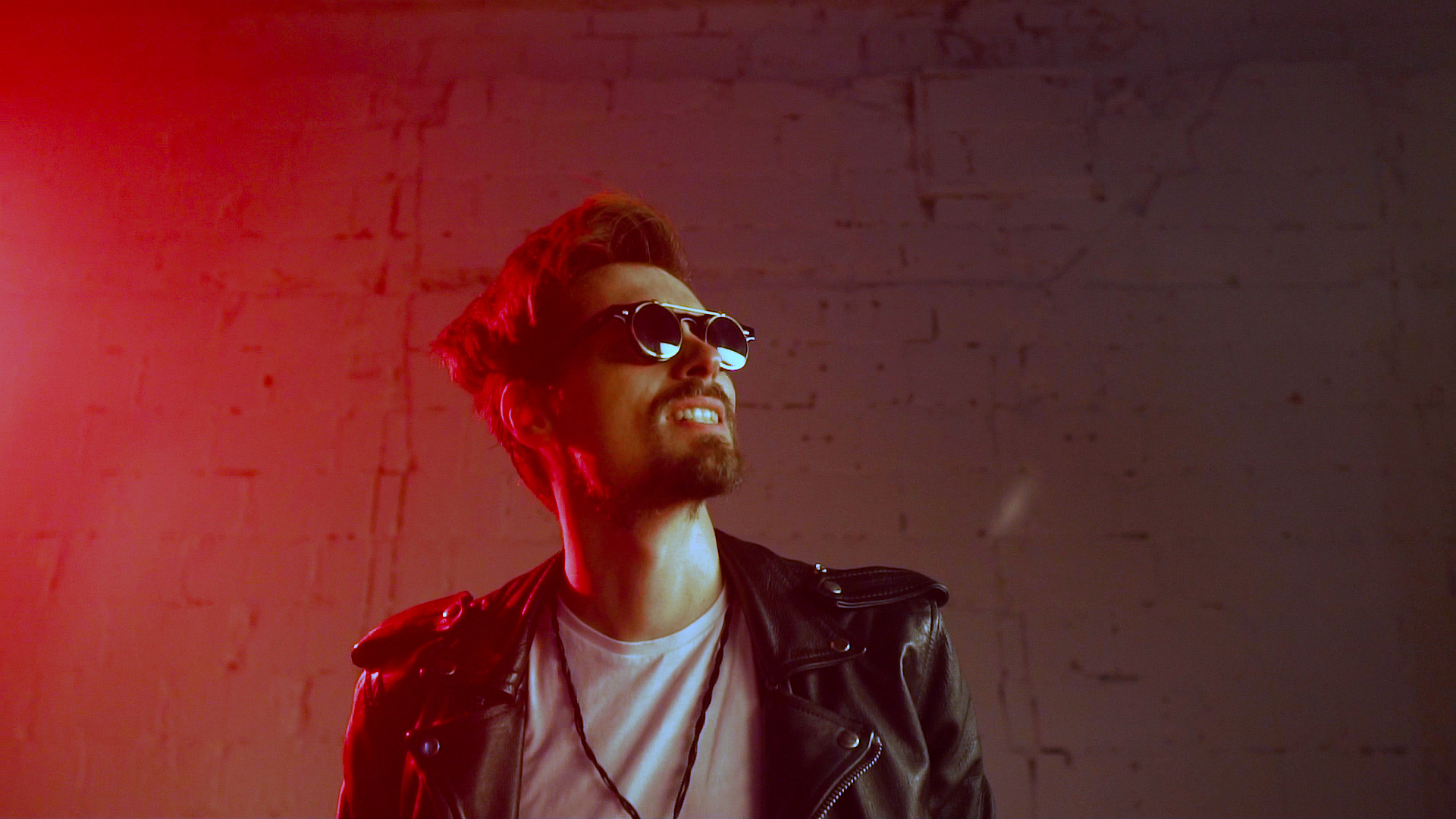 Skladba je zároveň spevákovou prvotinou, v ktorej sa aj na koncertoch predstaví v role speváka a basgitaristu, nakoľko jeho primárnym sprievodným nástrojom bola doposiaľ gitara. "Skladba vznikla tak, že v jeden krásny upršaný deň som chytil do rúk basu a začal som hrať nejaký celkom chytľavý riff, no ešte nebol dostatočne silný. A keďže je somnou odjakživa spätý blues, tak som ho skúsil zahrať v bluesovom postupe, ktorý ma v momente dostal a nevedelsom sa ho nabažiť. Atmosféra vo mne vyvolávala energiu sexi napätia, a preto som sa snažil aj text prispôsobiťnálade piesne," ozrejmuje Domi Stoff metaforicky uchopené napätie lásky.
Napriek podliehaniu erózii vzruchom, chtíčom a nerestiam neubúda zo splynutia dvoch duší, ktorú ľuďom dodáva láska. "Skladby, ktoré majú v sebe to správne čaro, vo mne okamžite vyvolajú obrazy a zvuky. Nemal som určený štýl,ktorým chcem ísť, len som vedel, že chcem, aby to bolo živelné, jemne sci-fi a aby sa to valilo ako lavína vzrušenia," s úsmevom prezrádza spevák. Ako obyčajne si skladbu napísal, produkoval a mixoval sám v Rita štúdiu v Bratislave, v ktorom pôsobí a produkuje skladby mnohým interpretom.
V dramaticky poňatom videoklipe dokonale sprevádzajú náladu skladby svetlá a farby, dynamický strih a najmä výrazy samotných aktérov. Jednotlivé obrazy dotvorilo prostredie ateliéru Svetlík v Bratislave na čele s kameramanomMichalom Neffe a jeho Neffe Production. "Nakrúcanie bolo hektické, no o to intenzívnejšie. Milujem nakrúcanie vateliéri, lebo je to veľmi kreatívne prostredie, kde treba vedieť robiť so svetlami a keďže som vyštudoval fotografiu, takk tomu mám vzťah. Idea videoklipu je, samozrejme, umocniť atmosféru skladby, a preto sme používali farby, ktoré mievokuje skladba," hovorí spevák.
V scénach odkazuje na sexualitu, túžbu a emócie, sprevádzajúc črty neresti, akoby chceli ukázať živelné pocity, no ktoré sú prirodzenou súčasťou lásky. Vo vizuále sa okrem Domiho Stoffa opäť objavila Nina Nováková, spevákova dobrá kamarátka, ktorá hrala už v debutovom singli Očami vábi. " Páči sa mi prepojenie medzi skladbami, ktoré týmvzniká a rád by som ju obsadil aj v ďalšom klipe, kedy sa kruh uzavrie," objasňuje Domi Stoff myšlienku zainteresovania jednej postavy v rôznych videoklipoch.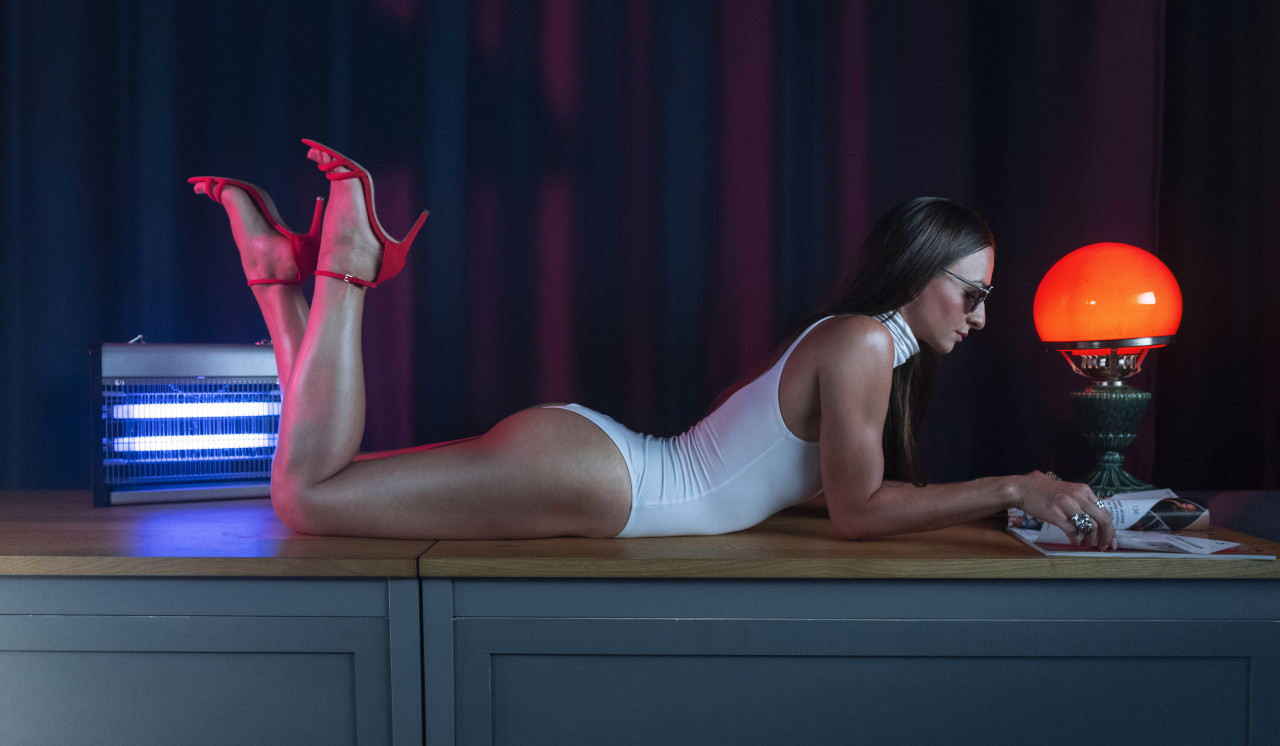 V súčasnosti pracuje spevák na nových skladbách a vizuálnych ideách k nim a taktiež na spracovaní live verzií k už vniknutým skladbám. Namiesto živého koncertovania si vďaka kreatívnej tvorbe zachováva umeleckého ducha, ktorý vnáša aj do svojich skladieb.
Informácie poskytol PR Manager Michal Neffe.