Dávajte si pozor, akú hračku kupujete svojim deťom. Niektor
é

môžu byť smrteľne nebezpečn

é

, ako napríklad bá

bika M3GAN. James Wan a

štúdio Blumhouse, poprední tvorcovia filmovej hrôzy, natočili horor o modernejšej sestre bá

biky Annabelle a legend

árneho Chuckyho. Do kín prichádza už 12. januá

ra.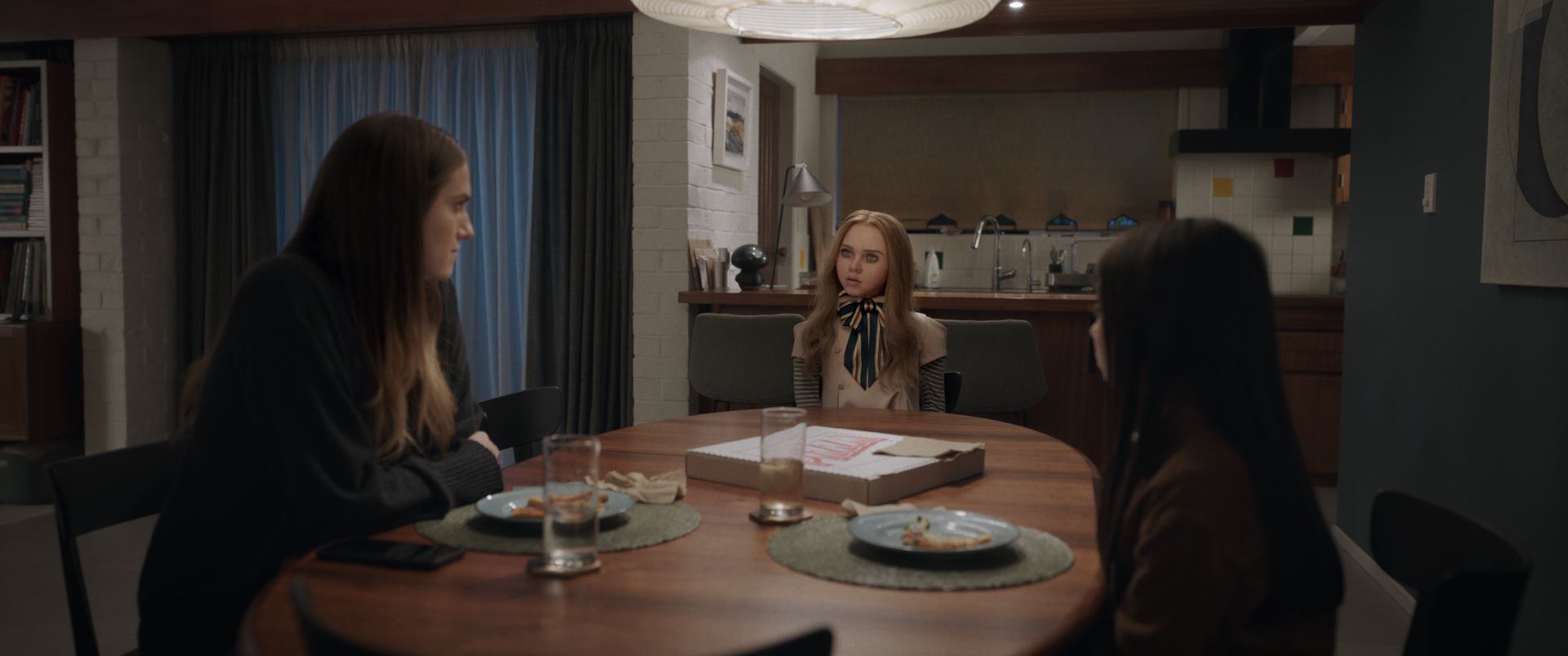 Bábika M3GAN (Amie Donald) je zázrak umelej inteligencie. Dokonale naprogramovaný stroj, ktorý môže byť najlepším priateľom dieťaťa a zároveň, čo je možno ešte dôležitejšie, dokonalým spojencom jeho rodičov. Jej tvorcom je Gemma (Allison Williams), brilantná technička, ktorá bábiku vyvíja pre poprednú hračkársku spoločnosť. Keď jej sestra s manželom náhle zahynú pri autonehode, do Gemminho života vstúpi jej osemročná neter Cady (Violet McGraw), ktorá nehodu prežila len s niekoľkými škrabancami. Keďže Gemma to s deťmi zúfalo nevie a traumatizovaná Cady potrebuje priateľov a trochu rozveseliť, stane sa ideálnym testovacím objektom pre prototyp bábiky M3GAN. Toto rozhodnutie bude mať ďalekosiahle dôsledky. Spočiatku ide všetko podľa plánu – Cady sa v spoločnosti svojej novej "priateľky" rýchlo zotavuje a otvára sa okolitému svetu. Pre Gemmu je vedomie, že existuje bytosť, ktorá sa o Gemmu stará, radí jej a vychováva ju, ideálnym riešením. Bohužiaľ, prototypy bývajú technicky nedokonalé a môže sa na nich kedykoľvek hocičo pokaziť. Výnimočná bábika M3GAN berie svoju úlohu veľmi zodpovedne a je ochotná urobiť čokoľvek, aby splnila svoje hlavné poslanie a tým je chrániť Cady. Robí to bez zaváhania a cez mŕtvoly.
Poslaním filmu nie je iba priniesť vzrušenie a akciu, ale ponúknuť divákom aj podnet na zamyslenie sa. "V prvom rade dúfam, že sa diváci budú jednoducho zabávať," povedal režisér Gerard Johnstone, "A dúfam, že sa zhodnú na tom, že bábika je niečím celkom výnimočná a nová, čo sme ešte nevideli. Že sme posunuli hranice, pokiaľ ide o jej vzhľad, že je to ikona. Ale tiež dúfam, že diváci budú premýšľať o posolstve technológií. Ak vďaka filmu začnú ľudia o technológiách premýšľať o čosi viac, budem rád."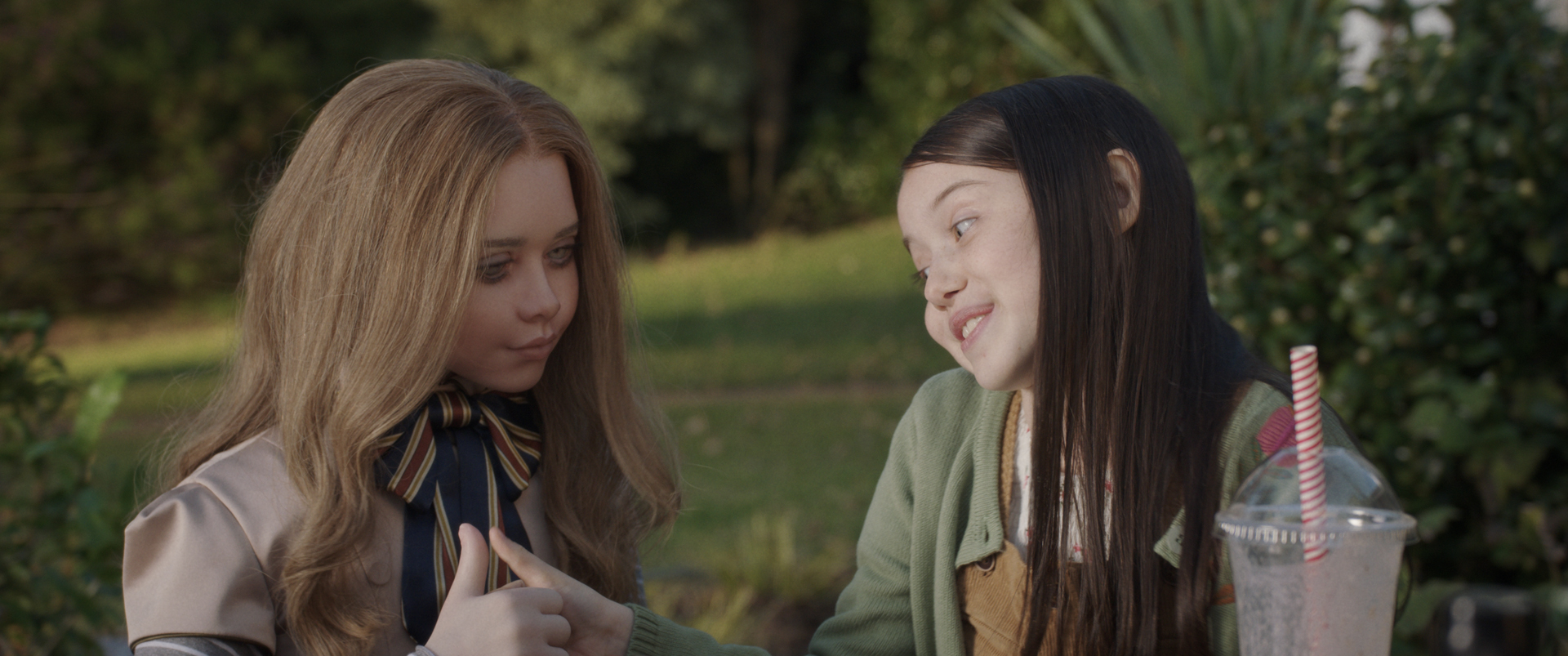 M3gan je androidová bábika, ktorú vyrobili Motor Animatronics. Ide o najmodernejšiu bábiku s jemnosťou pohybov a mikro-výrazmi tváre. "Ale keď vstáva, chodí a robí všetky tie úžasné veci, musel ju obývať skutočný človek," prezrádza režisér s podotknutím, že budget na tak dokonalé počítačové efekty by prevyšoval ich možnosti, "Tak sme si povedali: "Dobre, vezmeme si mladé dievča a vycvičíme ju, aby sa pohybovala ako robot, aby bola veľmi pokojná, možno robila robotickú chôdzu a možno pár trikov." Ale netušili sme, že nájdeme Amie, ktorá vie robiť gymnastiku, tanec, bojové umenia a vlastne vie aj hrať."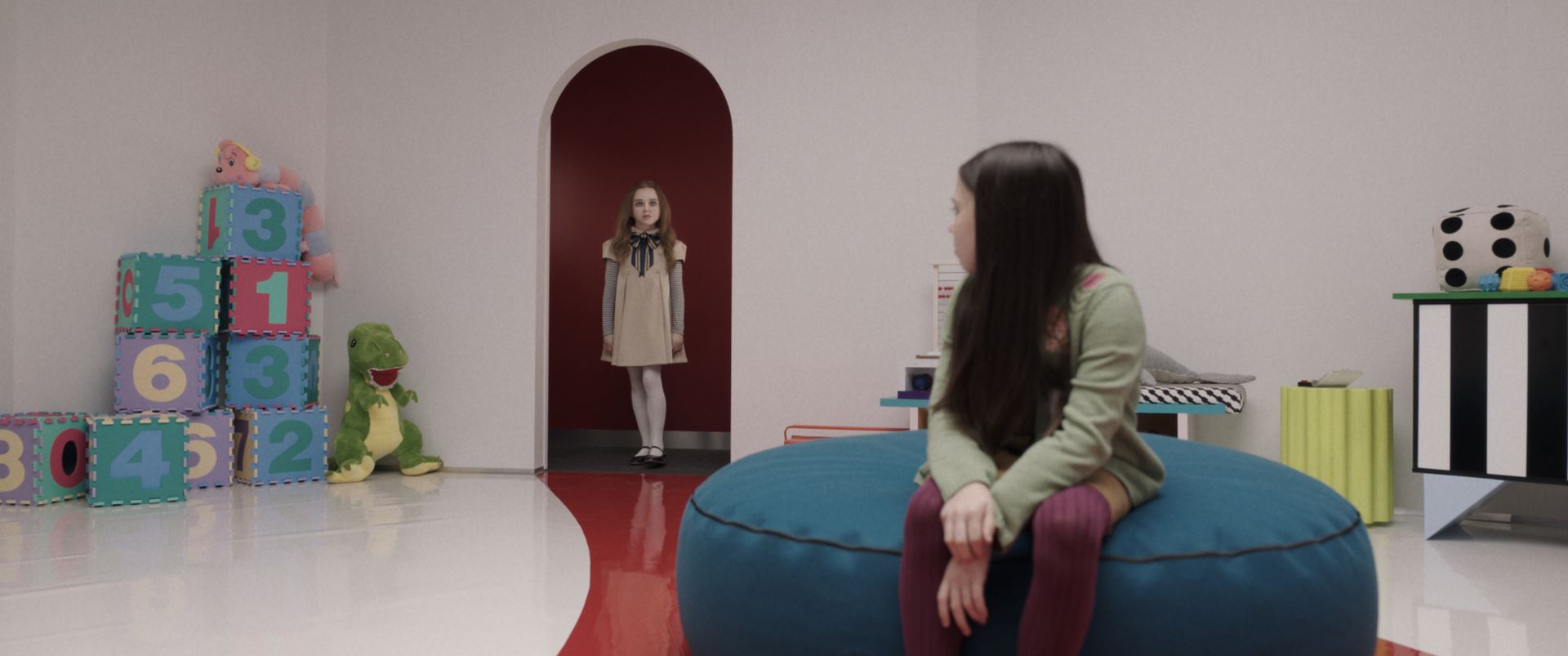 Režisér zároveň vyzdvihol jej cit pre postavu, ktorú dokonale vystihla. Imponovalo mu, že bábike vtlačila určitý stupeň osobnosti, najmä v dialógoch, ktoré viedla jemne drzo a zlovestne. Snímka je určená pre všetkých divákov, ktorí majú radi akciu, napätie, nie prvoplánové myšlienky a prekvapivé zvraty.
Horor M3gan prináša do slovenských kín distribučná spoločnosť CinemArt SK už 12. januára.
Zdroj_ TS