Hip hop s názorom a s vynikajúcim hudobným sprievodom. Do MMC zavíta jedna z najoceňovanejších hiphopových skupín, víťaz Grammy, Arrested Development. V Bratislave 14. mája 2022 predstavia svoje dva najnovšie albumy aj známe hity, ktorými vytvárali pozitívny obraz o afroamerickej kultúre. Koncert je súčasťou novej koncertnej série Danube Music Day.
Americká hiphopová group Arrested Development vznikla v roku 1988. Od zvyšku scény sa už od začiatku líšila. Jej dvaja zakladatelia – MC Speech a turntbalista Headliner – sa stretli na umeleckom inštitúte v Atlante, kde študovali a popritom organizovali rôzne rečnícke podujatia. Okolo nich sa vytvorila komunita, ktorá odmietala vplyv gangsta rapu na život mladých ľudí. Namiesto kultúry konzumu, míňania peňazí, drog a násilia, dávala do popredia vzdelanie a hodnoty, ktoré mali zabezpečiť mladým ľuďom slušný život. Z toho vyplynul aj ich názov Arrested Development, ktorý mal odkazovať na to, že hiphop a rap nie sú iba doménou nebezpečných ulíc.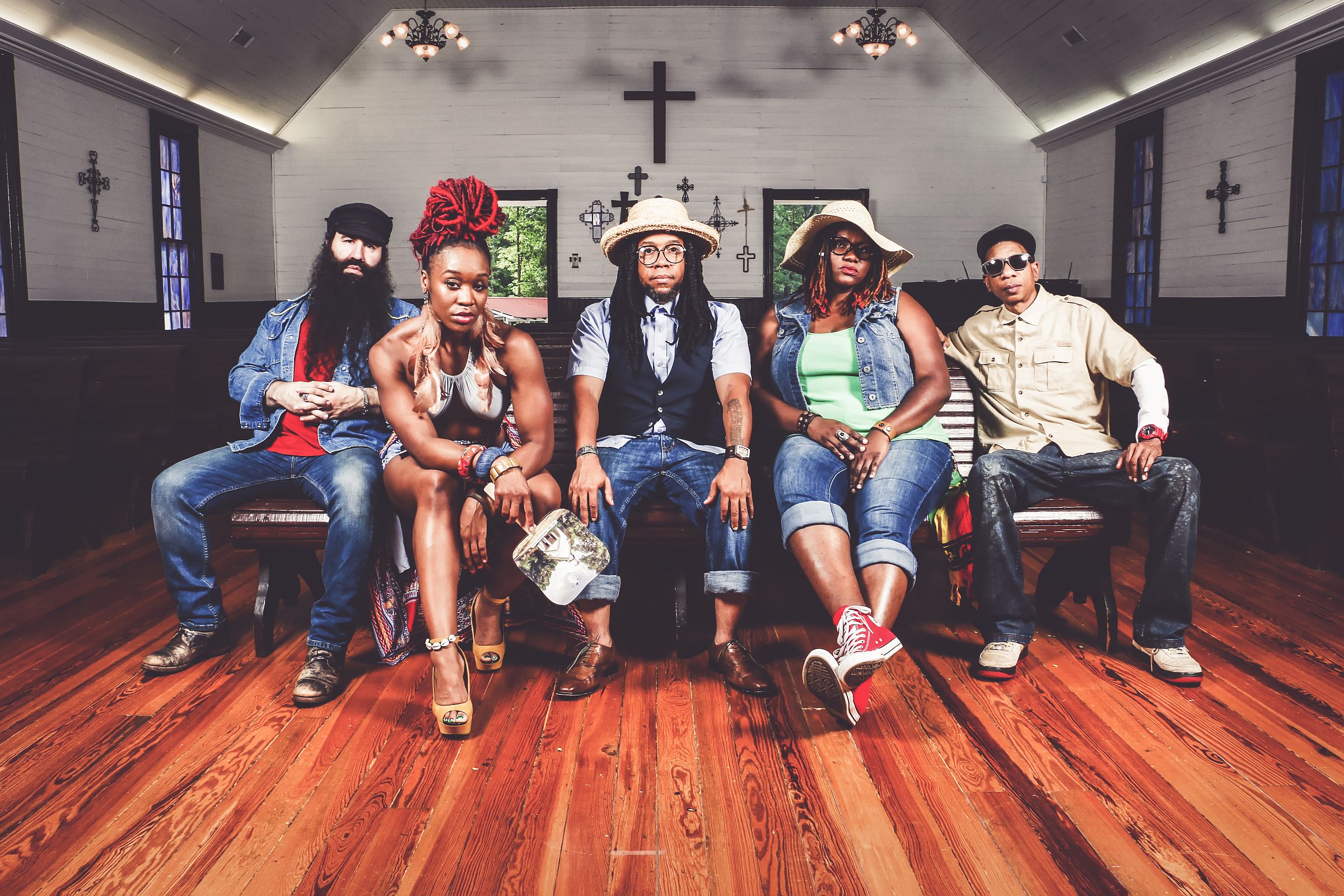 Ich názory formoval spirituálny vodca, aktivista a dlhoročný člen tohto kolektívu, Baba Oje. Hlas afroamerickej kultúry sa šíril éterom potom, čo vydali debut 3 Years, 5 Months and 2 Days in the Life Of…, z ktorého predali štyri milióny nosičov. Získali zaň množstvo ocenení, ako prví hiphopoví umelci Grammy v kategórii Best New Artists. Nachádzajú sa na ňom dodnes obľúbené hity ako Mr. Wendal a Tennessee. Ten bol nominovaný na "Best rap single" a bol zaradený do The Rock and Roll Hall of Fame's 500 Songs that Shaped Rock and Roll list. Sláva ich nezomlela, kontakty a získané peniaze investovali nielen do svojho rozvoja, ale vrátili ich naspäť komunite, ako aj zmysluplným projektom. Z tohto obdobia sa ráta aj spolupráca s režisérom Spikom Lee na filme Malcom X, do ktorého prispeli skladbou Revolution. Prvá éra kapely trvala od roku 1988 do 1996, kedy sa uzavrela albumom Zingalamaduni. Potom si dali na istý čas prestávku a členovia kapely sa venovali svojim sólovým projektom alebo rodine. Návrat prišiel v roku 2000 s nahrávkou Heroes of the Harvest. Arrested Development sú rešpektovanou koncertnou kapelou, ktorá vypredáva kluby a sály po celom svete. Prichádzajú s pozitívnym vibom a myšlienkami, pričom búrajú stereotypy a klišé o hiphopovej kultúre. Najmä v posledných rokoch sú usilovní aj v štúdiovej práci. V rokoch 2020 a 2021 vydali albumy Don't Fight Your Demons a For the FKN Lov. Opätovne tým pripomenuli, že Atlanta, z ktorej pochádzajú, má v hiphope pevné miesto podobne ako New York, Detroit, Chicago či Kalifornia.
Koncert Arrested Development sa uskutoční pod značkou Danube Music Day, ktorá chce prinášať na Slovensko prelomových a priekopníckych interpretov, ktorí výrazným spôsobom formovali hudobnú scénu (v oblasti zvuku, formy aj estetického vnímania), no napriek tomu u nás ešte nikdy nevystúpili, alebo len veľmi sporadicky.
Arrested Development; 14.05.2022; MMC (Majestic Music Club), Bratislava
https://tootoot.fm/sk/events/61e1998545f05712e0b86a17
Vstupenky budú dostupné na platformách: Tootoot, GoOut, Ticketportal a Predpredaj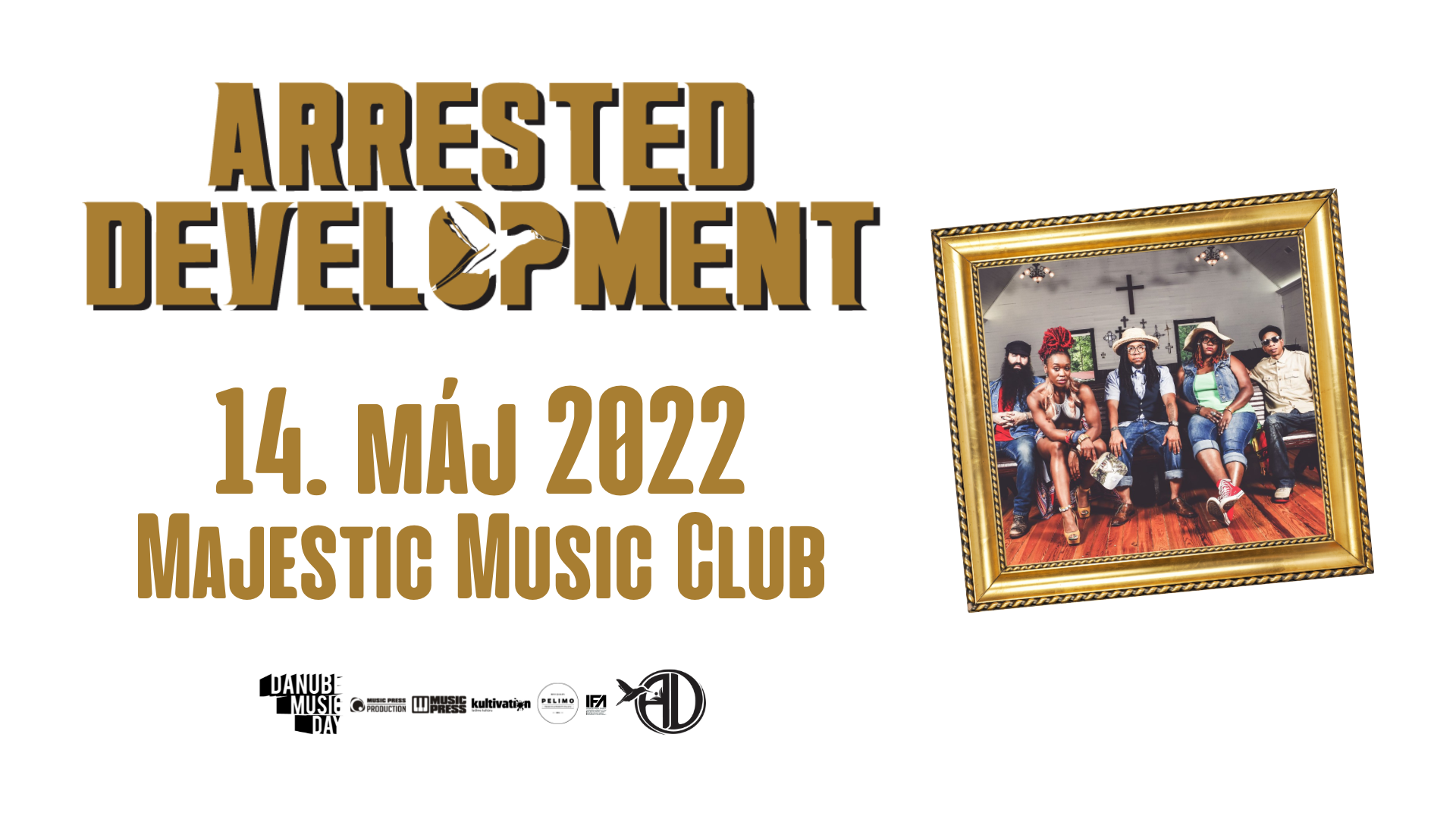 Zdroj: TS