Dano Kapitán už pri animovanom klipe s Damem poslal fanúšikom odkaz, že pripravuje svoje nové EP v spolupráci so svojim labelom Zrazoo Records. A že nepôjde len tak o zbierku pár na seba nenadväzujúcich singlov, potvrdil umelec prvou skladbou "O ženách" , ktorou odštartoval príbeh celého EP – RN´D s videoklipovým pokračovaním, ktoré bude Dano vypúšťať postupne najbližšie týždne!
Po obrovskom úspechu v speváckej súťaži vydal svoj album "KAKASHI", kde ho podporili tie najväčšie umelecké mená. Potom prišiel ďalší úspech v slovensko-českej ankete Ruka Hore Awards, kde viac ako 40-tisíc hlasov potvrdilo, že Dano Kapitán je bez pochyby jeden z najväčších objavov za uplynulé dva roky. Okrem príznačného hlasu, ktorý je u nás ojedinelý, Danko zaujal aj hudobný label Zrazoo Records, ktorý ho prijal za svojho nového člena a po úspechu spoločného debutu pri skladbe "Superman", pripravili celistvý hudobný projekt v podobe EP, ktoré nesie netradičný názov Rn´D. " Dano je špecifický typ umelca, no veľmi nadaný a našim hlavný cieľom je odbúrať jeho image refrénového speváka a nakopnúť jeho sólo dráhu. V tomto prípade sme stáli na začiatku, keďže EP Rn´D je Danov prvý komplexný release pod vydavateľstvom Zrazoo Records. Myslím, že projektom Rn´D dokazuje, že to môže nastáť veľmi rýchlo. Ako sa vydavateľstvo obvykle podieľa pri svojich umelcoch na vydaní akéhokoľvek diela, tak aj pri Danovi sme zaštítili hlavne ekonomický suport a poskytli sme všetok potrebný servis ku tomu aby mohol v pokoji tvoriť. V Zrazoo Records majú interpreti maximálnu tvorivú slobodu a vydavateľstvo nijako nezasahuje do kreatívnej časti diela", vysvetľuje prvý spoločný projekt Dalibor Frankovič, Director Zrazoo Records.
Celé EP Rn´D príbehovo otvára prvá skladba "O ženách" na feate s českým interpretom Bobby Blaze, ktorá dostala svoj vizuál od režiséra Martina Miku z Illuminate Production. EP pozostáva z piatich skladieb – "O ženách – Duša – Allright – Prší, leje – Jedna z milióna", ktorá každá z nich dostane svoj videoklip a tou poslednou sa uzavrie jeden veľký hudobný príbeh, ktorý Dano hudobne sprocesoval s producentom Hoodinim a mix master mal nastarosti Gebot.
"Chcel som zhudobniť môj posledný prierez obdobia do nejakého celku, čo sa mi spolu s Hoodinim podarilo vsadiť do EP Rn´D. A som rád, že v piatich skladbách sme vystihli všetko, čo som v tomto projekte chcel povedať. Predošlý album Kakashi bol môj debut, no spätne mám pocit, že tam chýbal celistvý názor producenta, ktorý by si šiel celý ten proces so mnou, od napísania textu, cez tvorenie hudobných liniek až po samotnú tvorbu EP či videoklipu. Síce príbeh v skladbách som prežíval dávnejšie, no chcel som aspoň hudobne odovzdať to, čo som prežíval a aby sa ľudia poučili z chýb druhých, aj tých mojich. Hlavne život môže mať viacero fáz a koniec koncov, aj tak nás všetkých zoceľuje a posúva to, že si uvedomíme, čo alebo kto nám robí zle a eliminujeme to už v akejkoľvek fáze sa nachádzame. Aj o tom sú príbehy z EP Rn´D", ozrejmuje svoj hudobný projekt Dano Kapitán.
Samotný názov je známkou recesie ku Danovmu obľúbenému žánru Rn´b, keďže jeho spev pripomína ako hovoria svetoví speváci v tomto žánri, plačlivý hlas elektrickej gitary. Každopádne názov vznikol ako pocta tomuto žánru a len namiesto ikonického ´b je iniciálka D ako Dano Kapitán. Samotná skladba, ktorá odštartovala príbeh špecifického EP už naznačuje v akých hudobných linkách sa bude niesť celý projekt. Rn´b speváci sa považujú za lámačov sŕdc, preto aj "O ženách" je dramaturgický postavené tak, že každý má svoju fázu, kedy hľadá tú pravú lásku, no musí si prejsť ešte mnohými úskaliami, aby našiel to, čo chce mať vo vzťahu.
"Takúto skladbu som ešte nedal von, má to taký frajerský podtón, načo som nebol zvyknutý. Ale potom aj celú atmosféru okolo tej skladby, samotný videoklip iba podčiarkol. Cítim nielen v textoch, ale aj v klipoch oproti minulého albumu väčšiu vyspelosť a celistvosť. Aj vďaka Zrazoo Records, ktoré bezvýhradne verí v moju tvorbu som hudobne viac odvážnejší a ich podpora ma neskutočne posúva", uzatvára Dano.
Interpret na svojich sociálnych sieťach avízoval okrem nového EP, zaujímavých na seba nadväzujúcich klipov aj custom merch, ktorý sa nesie už v jesennom duchu v štýle flanelových košieľ.
https://rukahore.ffm.to/danokapitan_rnd
https://www.youtube.com/watch?v=cXcIwOf8C4Y
https://shop.rukahore.sk/zrazoo-records
https://www.instagram.com/zrazoo/
https://www.instagram.com/dano_kapitan/
https://www.facebook.com/Daniel-Kapitán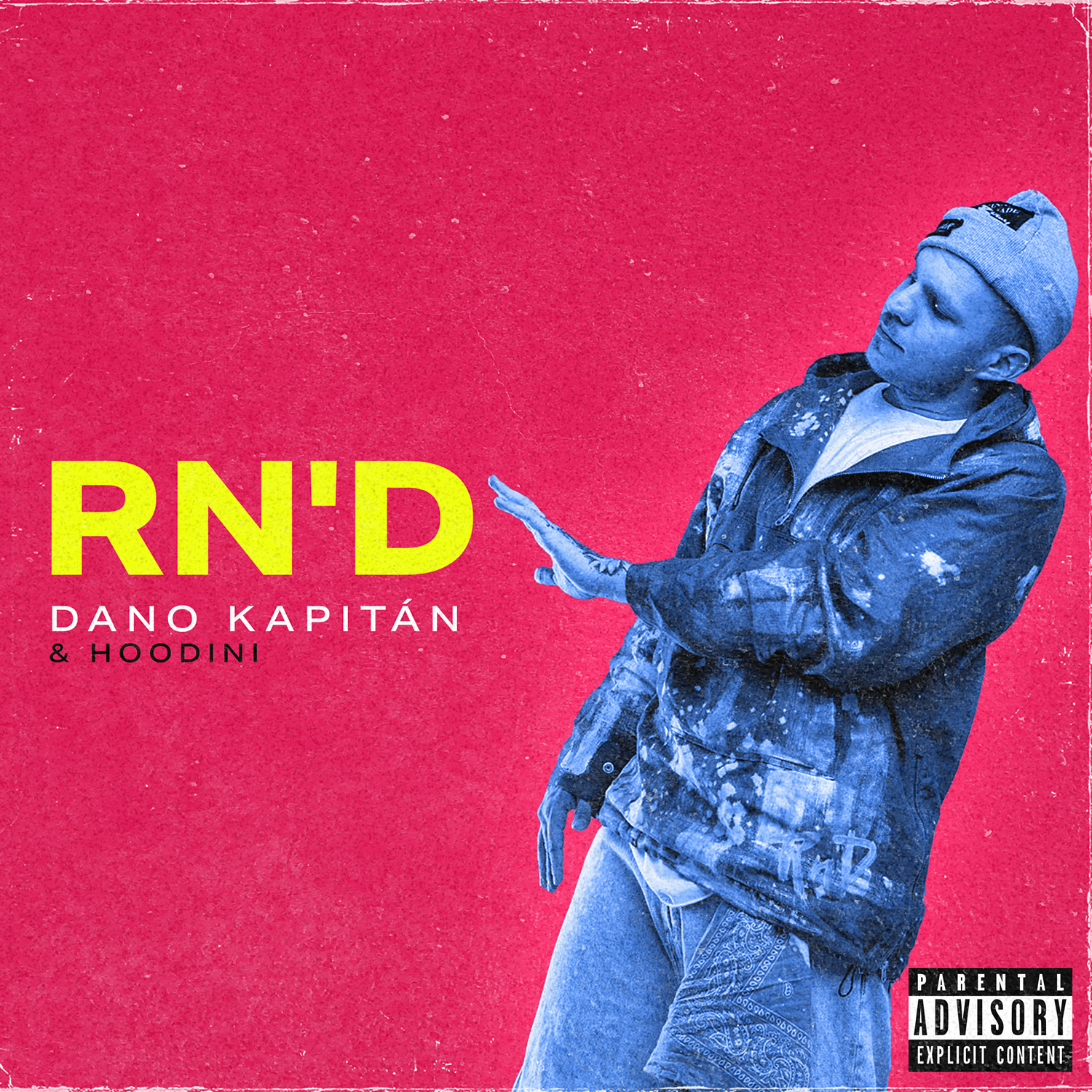 Zdroj: PR/BRAND MANAŽÉR JANA TRELLOVÁ/RUKA HORE & ZRAZOO RECORDS
Foto: Andrej Hrušovský