Video sa natáčalo v nevyužívanom medzivojnovom kine a divadle na výstavisku v Brne.
Craggy Collyde je britsko-slovenská rock'n'rollová kapela so základňou v Brne, ktorá sa prvýkrát prihlásila o pozornosť v roku 2018 vydaním singla Sorry Now/Go Ahead And Break Me. S druhým vinylovým počinom – šesťpesničkovým EP Wrapped Up in Ribbons prišla v roku 2020 aj pandémia, ktorá načas sťažila činnosť kapely kvôli uzatvoreným hraniciam. Pandémia značne posunula aj natáčanie nového videoklipu, ktoré muselo byť preplánované dokonca dvakrát.
"Prvýkrát sme video začali plánovať na začiatku roku 2020, ale vzápätí prišli uzatvorené hranice. Cez leto sme potom natočili videoklip k piesni In the Shade of the Wild Oak Tree a na jeseň sme mali v pláne ďalšie natáčanie, ale opäť prišiel lockdown. Oplatilo sa ale počkať, keďže sme sa medzitým rozrástli o nového člena – Tomáša na basgitaru, ktorý si tak mohol v klipe zaúčinkovať tiež," hovorí bubeníčka kapely Veronika.
Zo spomínaného EP Wrapped Up in Ribbons pochádza aj song Don't Put Me Down, ku ktorému bol natočený nový klip. Kapele sa preň podarilo získať povolenie na vstup do inak neprístupného kina a divadla na výstavisku v Brne, ktoré bolo postavené v rokoch 1927-1928. Frontman kapely Craggy k tomu hovorí: "Táto budova má krásnu architektúru, je škoda, že sa kvôli poškodenej streche nevyužíva. Už prvýkrát, keď som sa vďaka priateľovi mohol do nej pozrieť, som vedel, že tu by som chcel natočiť video pre niektorú z našich skladieb. Nakoniec vytvorila skvelé pozadie pre nostalgický romantizmus, ktorý je aj akýmsi ústredným motívom Don't Put Me Down."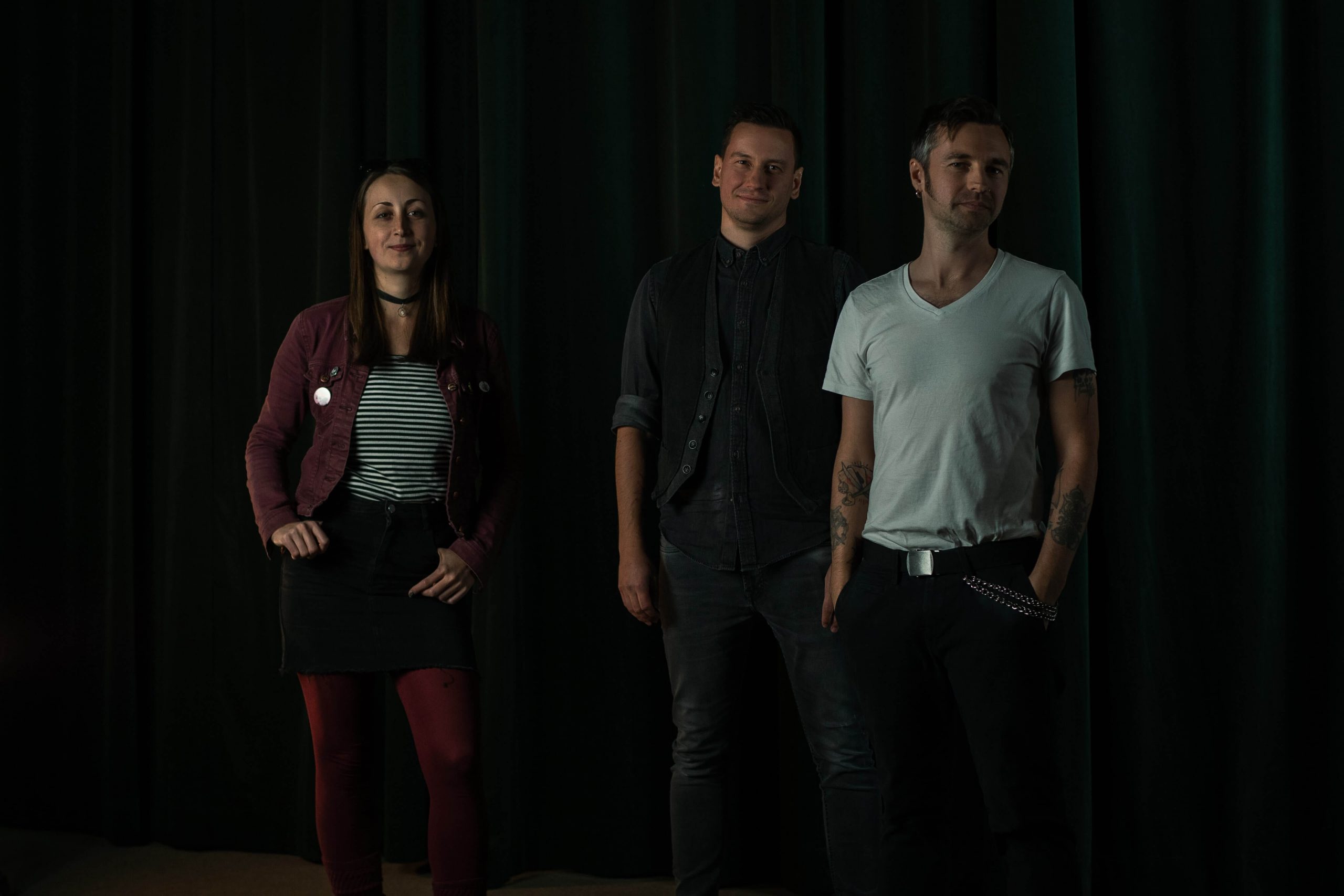 Video natočil španielsky kameraman a fotograf žijúci v Bratislave Oriol Camacho, strih videa bol v réžii kapely. Video obsahuje tiež archívne zábery z verejných archívov z Británie, ktoré dotvárajú jeho retro atmosféru. Spríjemnite si videom lockdownové čakanie na koncerty:
Craggy Collyde nájdete na Facebooku, Instagrame, Bandcampe, Bandzone i na všetkých streamovacích službách.
Zdroj: TS