Americký hudebník Cory Wong 20. července vystoupí na brněnském Mendlově náměstí. Několikanásobný nominant ceny Grammy, multiinstrumentalista, skladatel, producent a člen světového fenoménu Vulfpeck představí na své první české návštěvě na festivalu Groove Brno svou poslední desku Power Station. Před Wongem vystoupí mezinárodní spojení držitelky Grammy, losangelské skladatelky a zpěvačky Judith Hill s domácím B-Side Bandem. Do jihomoravské metropole míří také švédská trojice Dirty Loops. V Metro Music Baru vystoupí 15. dubna.
Wong, známý svou precizní hrou, energickým vystupováním i bezprostředním humorem, přistupuje k hudbě s pokorou: "Jde mi hlavně o posluchačův zážitek. Chci, aby zažil niternou odezvu jako 'Cítím se líp,' 'Výborně jsem se bavil,' nebo 'Mohl jsem od všeho kolem na hodinu utéct.' Skrze kytaru uslyšíte můj hlas, ale já jen burcuji. Povzbudit publikum instrumentální hudbou bez zpěvu a textu je zábavná výzva. Luštím tak hádanku. Pokud dokážu zlepšit náladu byť jednomu člověku, beru to jako úspěch," říká o své roli umělec.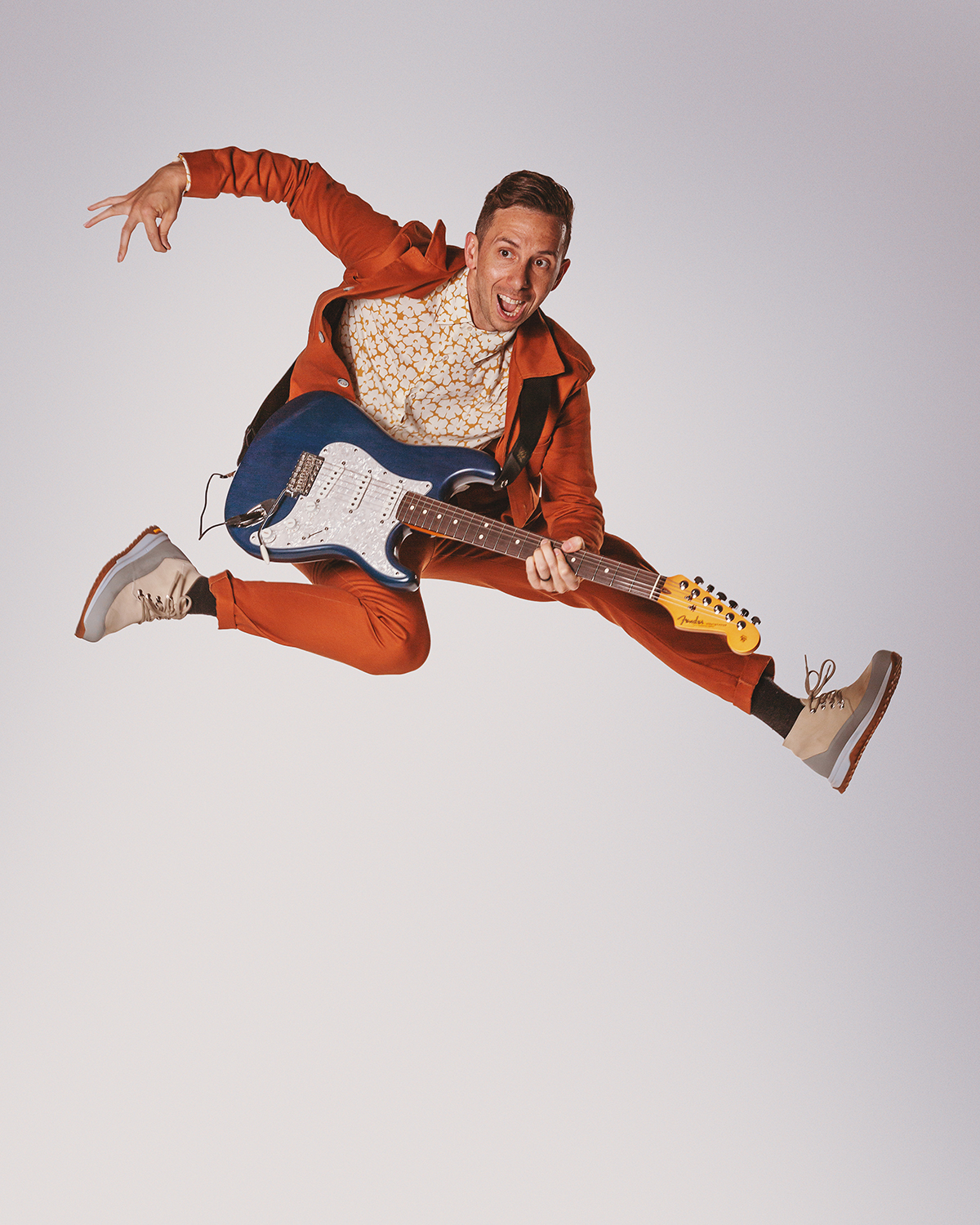 Skromnost je přitom zrovna to poslední, co by se u rodáka z Minneapolis s pestrou kariérou očekávalo. Od začátků v televizních programech jako The Voice, přes jammování s rytmickou sekcí Prince, kde se seznámil s členy Vulfpeck, až po spolupráce se světovými umělci postupně získávalo jméno mladého všestranného umělce na síle. S Vulfpeck, jenž se stali jednou z prvních kapel na světě, které se podařilo bez zastoupení manažera či vydavatelství vyprodat koncert na Madison Square Garden v New Yorku, vystupuje od roku 2016. Loňské sólové album amerického kytaristy s názvem Power Station upoutá nejen nezastavitelnými rytmy a výraznou dynamikou, ale i hvězdnými hosty jakými jsou například šestnácti násobný držitel Grammy banjista Béla Fleck či laureát pěti zlatých gramofonů a dvanácti nominací na něj baskytarista Victor Wooten. Wongova dráha hudebních kolaborací zahrnuje také zmíněné švédské Dirty Loops, s nimiž se producentsky a coby hráč na kytaru podílel na albu Turbo z roku 2021.

Švédská trojice virtuózních hudebníků Dirty Loops ve složení Jonah Nilsson (zpěv a piano), Henrik Linder (baskytara) a Aron Mellergård (bicí) navštíví Brno již potřetí. Právě festival Groove Brno byl jejich první zkušeností s českou scénou už v roce 2018. Světového ohlasu se hudebníci dočkali napřed omylem, když pro radost nahráli několik předělávek hitů od Lady Gaga nebo Justina Biebera na Youtube a virální cestou se o nich dozvěděl celý svět. Ujal se jich kanadský producent David Foster a vyslal je na světové turné. Na kontě mají tři alba, zpěvák Jonah Nilsson dokonce jedno sólové.
I když se bavíme o celosvětové scéně, je úchvatné vidět, že se stejně vlastně jedná o malý rybníček, jehož štiky se potkávají právě u nás na Groove Brno festivalu. A o setkávání a tvoření něčeho nového bez zátěže hranic se snažíme už více než patnáct let. V minulém roce se B-Side Band spojil s bývalou vokalistkou Michaela Jacksona Judith Hill. Její sólová dráha od doprodu k hlavní roli je inspirativní. Z fantastického společného koncertu na galavečeru loňského ročníku natočila Česká televize záznam, jenž by měl na jaře potěšit i fanoušky u obrazovek," popisuje ředitel festivalu a bandleader B-Side Bandu Josef Buchta.
Z loňského 15. ročníku festivalu byly z technických důvodů přesunuty dva koncerty – američtí Tower of Power vystoupí 16. července v Sono Centru a vystoupení trombonisty Jamese Browna Freda Wesleyho a jeho The New JBs je skoro vyprodané. Wesley přijede do Metro Music Baru 18. května tohoto roku.
Jména podzimní části programu letošního ročníku festivalu plánují odtajnit pořadatelé v průběhu jara.
GoOut předprodej Groove Brno 2023: https://goout.net/cs/groove-brno-2023/szninvu/
Videoklip Cory Wong – Power Station: https://youtu.be/V1loN5mhRkI
Videoklip Dirty Loops – Rock You: https://youtu.be/gYc5zrXC52k
Facebookové události koncertů: facebook.com/groovebrno/events
Facebook: facebook.com/groovebrno
Instagram: instagram.com/groove_brno
Zdroj: TS