Karin Ann predstavuje nový singel "for a moment". Baladická skladba zaujme nielen chytľavým atmosférickým zvukom, ale aj spoločensky uvedomelým posolstvom, ktoré už neodmysliteľne patria k tvorbe tejto neprehliadnuteľnej slovenskej speváčky. Singel vychádza v sprievode visualizer videa, ktoré Karin nakrúcala v americkom Malibu: https://youtu.be/9TydYqbuAUI
Karin pri písaní piesne inšpiroval citát "čo ťa nezabije, to ťa posilní," respektíve uvedomenie si, že má naň iný názor, než väčšina ľudí. "Aj keď to, čím si prechádzate, vás robí tým, kým ste, nie vždy vás to posilní. Niekedy vám to spôsobí traumu alebo problémy, ktoré potom musíte prekonať, a ktoré môžu ovplyvniť váš život. A ľudia očakávajú, že z toho nebudete smutní alebo nahnevaní," uvažuje. Písanie tejto piesne bolo pre ňu údajne zároveň istou formou terapie. "Je to o prijatí zlých vecí, ktorými ste si prešli, je to o prijatí toho, že liečenie vyžaduje čas, a že je v poriadku necítiť sa dobre. Ide o to prijať všetko, čo sa stalo, a podniknúť vedomé kroky k uzdraveniu," dodáva.
V tejto súvislosti podobne vníma aj slovné spojenie "čas lieči": "Podľa toho by ste mali zabudnúť na to, ako zlé boli veci, ktorými ste si prešli. Ani to vás však magicky neuzdraví, pokiaľ neurobíte vedomé kroky k uzdraveniu," vysvetľuje svoje myšlienky, ktoré zhudobnila v najnovšom singli.
"for a moment" prináša príjemný atmosférický zvuk, súzniaci s melanchóliou zimných dní. Hudobného mixu sa ujal 2-násobný držiteľ Grammy Mitch McCarthy, ktorý stojí za zvukom najväčšieho hitu Olivie Rodrigo "drivers license".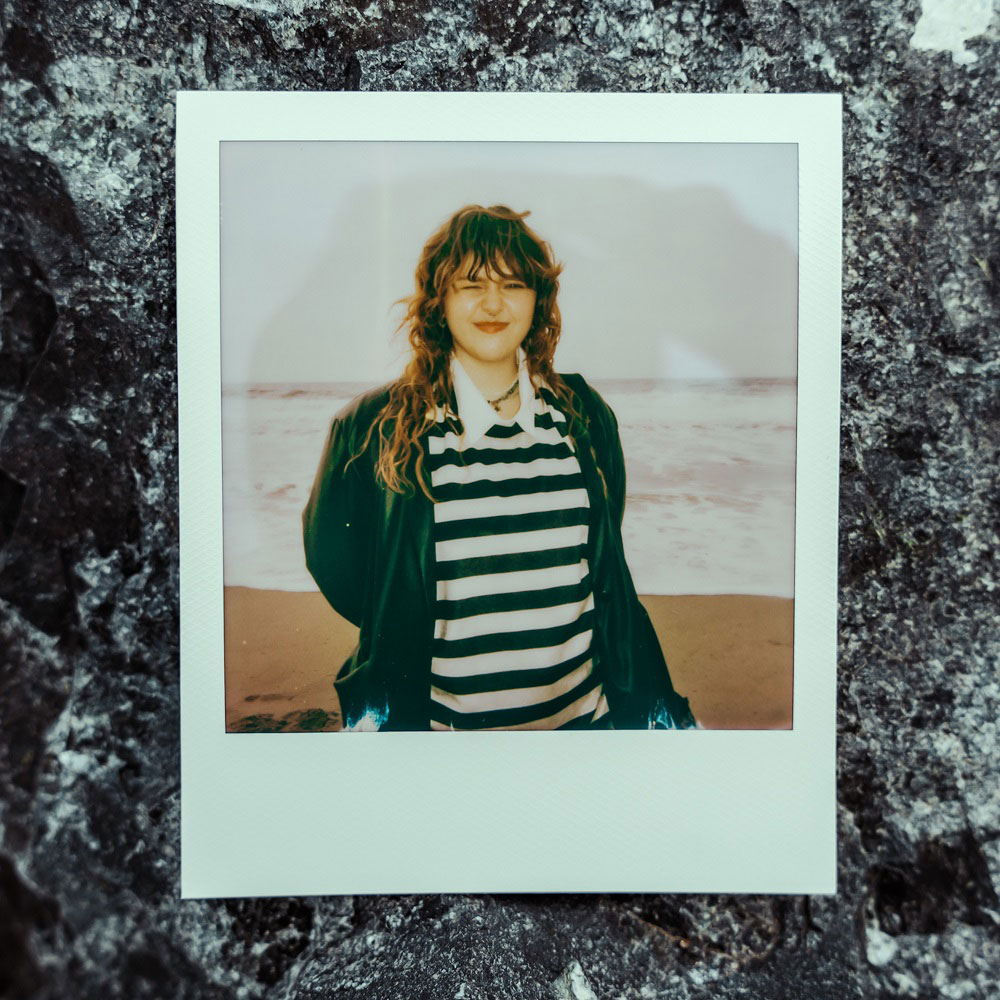 O Karin Ann
Karin Ann sa prostredníctvom svojej hudby angažuje ako hlas generácie Z, kritička zastaraných společenských stereotypov a zastánkyňa práv (nielen) LGBTQ+ menšiny. Jej kariéra nabrala globálne rozmery v roku 2021, kedy ju Spotify obsadilo na billboard na Times Square v New Yorku v rámci programu Spotify Equal ako prvú spomedzi slovenských umelcov a umelkýň. Na domácej európskej pôde bola jej tvorba ocenená v Nemecku cenou Munich Music Video Award pre jej videoklip babyboy a v Česku víťazstvom v kategórii Objav roka v hudobnej ankete Žebřík. Vlani zaujala skupinu Imagine Dragons, ktorá si ju vybrala ako predskokanku na svoje turné. Vystúpila tiež na koncertoch britského speváka YUNGBLUDa a absolvovala sériu koncertov s americkou hviezdou LP.
V týchto dňoch meno Karin Ann intenzívne skloňujú médiá v USA a v Poľsku v súvislosti s jej verejnou podporou práv poľskej LGBTQ+ minority. Počas vystúpenia v tamojšej konzervatívnej štátnej televízii TVP2 v júli 2021 Karin nečakane vytiahla dúhovú vlajku a prihovorila sa utláčanej LGBTQ+ komunite v Poľsku. Jej gesto sa okamžite stalo hlavnou témou v (nielen) poľských médiách. K iniciatíve, ktorú Karin Ann odštartovala, sa najnovšie pridali britská speváčka Melanie C (Spice Girls), ktorá pre tvrdé represie voči tamojšej LGBTQ+ komunite zrušila svoj novoročný koncert v Poľsku, a americká skupina Black Eyed Peas, ktorá v Poľsku na Silvestra vystúpila s dúhovými páskami na rukávoch svojich kostýmov.
Nové mediálne výstupy o aktuálnej situácii v Poľsku a iniciatíve Karin Ann (výber):
USA: https://www.theexpresswire.com/pressrelease/INTERNATIONAL-MUSIC-ARTISTS-ARE-USING-THEIR-VOICE-TO-SUPPORT-THE-POLAND-LGBTQ-COMMUNITY_18994327
Poľsko:
https://oczy-mag.pl/2023/01/05/zagraniczni-artysci-w-imie-solidarnosci-z-lgbtq/
https://goniec.pl/od-gwiazdy-do-ruskiego-agenta-mel-c-podpadla-fanom-sylwestra-tvp-wij-301222-wp
Linktree "for a moment": https://gyro.to/foramoment
Zdroj: TS