Botanik, ktorý chce vysídliť Slovensko a vytvoriť prvú absolútne zelenú krajinu bez ľudí, či investor, ktorý sa rozhodne skupovať nehnuteľnosti blízko Antarktídy. Aj takéto postavy vstúpia na divadelné javisko a ukážu, ako sa možno popasujeme s klimatickými zmenami.
Jedna z najznámejších osobností slovenského súčasného tanca, režisérka, choreografka a performerka Petra Fornayová vytvára novú inscenáciu s naliehavým ekologickým a morálnym posolstvom. Leitmotívom je vzťah medzi slobodou jednotlivca a jeho zodpovednosťou za spoločenstvo, životné prostredie a budúce generácie.
Multižánrové dielo s pracovným názvom Zelená je tráva vzniká na objednávku Asociácie Divadelná Nitra a je súčasťou európskeho projektu Be SpectACTive!.
Do príprav novej inscenácie, ktorá mala vznikať okrem Slovenska na troch zahraničných rezidenciách v Slovinsku, Belgicku a Írsku, však zasiahla koronakríza, a tak sa šesťčlennému tvorivému tímu podarilo na prvý kreatívny pobyt vycestovať až tento týždeň. V Slovinsku ich hostí partnerské divadlo Plesni Teater Ljubljana.
Výsledky procesu skúšania a tvorby predstaví Petra Fornayová so svojimi kolegami na Medzinárodnom festivale Divadelná Nitra, ktorý sa uskutoční od 25. do 30. septembra 2020, a jeho témou je územie étos.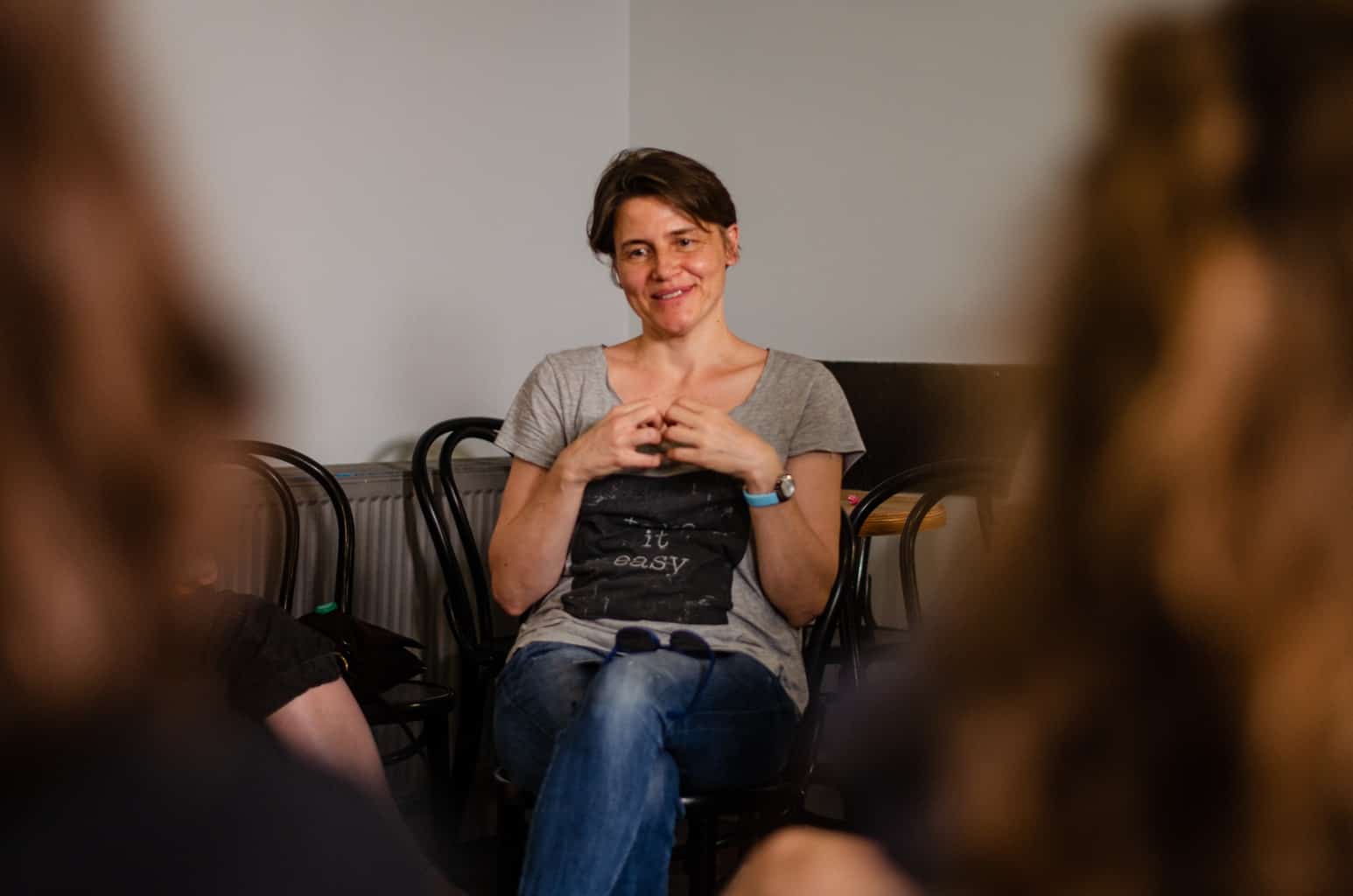 "Ak sa naplnia apokalyptické predpovede o klimatických zmenách, hoci len čiastočne, tak máme dnes bližšie k dystópii než k utopickému zázraku a mravný zákon v nás čakajú výzvy. Aká bude – ak bude – nová spoločnosť? Prestane, či sa naopak len začne skutočný boj o prežitie? A ako budeme nazerať na svet?" hovorí o hlavnej myšlienke Petra Fornayová. Jej projekt zaujal najväčšmi spomedzi vyše desiatky prihlásených námetov počas otvorenej výzvy Asociácie Divadelná Nitra v lete 2019.
S teoretickou prípravou inscenácie autorka začala už minulý rok. Porovnávala rôzne definície mravnosti, študovala futurologické, sociologické aj náboženské predstavy o budúcnosti sveta. Nasledovala práca v teréne, hľadanie ľudí so zaujímavými a nevšednými postojmi, zber dokumentárneho materiálu. V Slovinsku pokračuje v zbere materiálu, využijúc iný kultúrny, sociálny a politický kontext danej krajiny. Súčasne začína s tvorbou scén, obrazov, ideí a scenára.
Všetky úvahy o smerovaní sveta by sa mali na javisku materializovať cez konkrétne príbehy, ktorých predobrazom budú reálne osoby. Výsledné intermediálne dielo prinesie kombináciu súčasného tanca, nových médií, hudby, literatúry, psychológie i výtvarného umenia.
"Zámerom predstavenia je pýtať sa, čo našu rozmaznanú civilizáciu presvedčí o zmene nastaveného diskurzu. Budú to súkromné stratégie alebo globálne politické riešenia? Hlavným cieľom, ako každého umenia, je rôznymi prostriedkami zmeniť – možno naivne – svet aspoň o trochu k lepšiemu – cez otvorenie dverí, cez hru, " uzavrela Petra Fornayová, ktorá na Divadelnej Nitre zapojí do diania na javisku priamo divákov.
Pripravovaná inscenácia je súčasťou medzinárodne uznávaného projektu Be SpectACTive!, ktorý sa tvorí v sieti 19 európskych partnerov. Práve organizátori festivalu Divadelná Nitra sa v roku 2018 stali ako prví na Slovensku jeho súčasťou. Komunitne orientovaný projekt, podporený Európskou úniou, sprostredkúva rozsiahle aktivity a medzi jeho ciele patrí aj zapájanie a aktivizácia publika do umeleckej tvorby.
Petra Fornayová, ktorá má už predošlé skúsenosti s participatívnou tvorbou a prepájaním profesionálov i laikov, sa tentoraz púšťa do širšieho experimentovania s rôznymi spôsobmi participácie. S lokálnymi obyvateľmi bude tvoriť nielen na Slovensku a v Slovinsku, ale aj v Belgicku a Írsku v rámci rezidenčných pobytov.
"Napĺňame ambíciu podporovať slovenských umelcov v medzinárodnej tvorbe a dlhodobo prispievať k ich etablovaniu sa na európskej scéne," hovorí Anna Šimončičová z Asociácie Divadelná Nitra, manažérka projektu Be SpectACTive.
Pod vedením Petry Fornayovej sa na scéne predstavia performeri Silvia Sviteková a Vlado Zboroň, vizuálne prostredie pre inscenáciu vytvorí výtvarník a multimediálny umelec Jakub Pišek, texty a dramaturgiu Peter Šulej, hudbu Fero Király. Celý tvorivý tím sa súčasne podieľa aj na výskume a tvorbe.
Projekt podporili:
Projekt Be SpectACTive! z verejných zdrojov podporil
Fond na podporu umenia
Zdroj: TS