Už túto sobotu sa malo konať 3. výročie klubu Stromoradie. Nakoľko sú všetky kluby zatvoren
é

vzhľadom na aktuálnu pandemickú situáciu, upravený program podujatia sa presunie do online priestoru. Chiki liki tu-a zahrajú koncert a v rámci neho predstavia niektor

é

skladby, ktor

é

zložili pre nov

é

EP s názvom Venovan

é

pamiatke budúcich zosnulých, čím úspešne zakončili tohtoročné štipendium, ktor

é

získali jej členovia od Fondu na podporu umenia. Live stream začne v sobotu 11. decembra o 20:00 hodine.

"Nikto nevie, kedy sa kluby otvoria, no chceme sa s touto sezónou rozlúčiť a aspoň takto poďakovať fanúšikom klubu aj kapely za priazeň. Sobota mala byť zároveň oslavou a vyvrcholením odmeny pre našich hlavných podporovateľov z aprílovej kampane na podporu Stromoradia. Nedá sa to teraz zrealizovať v takej verzii ako sme plánovali, keďže je situácia aká je," pozýva k počítačovým obrazovkám Martin Višňovský.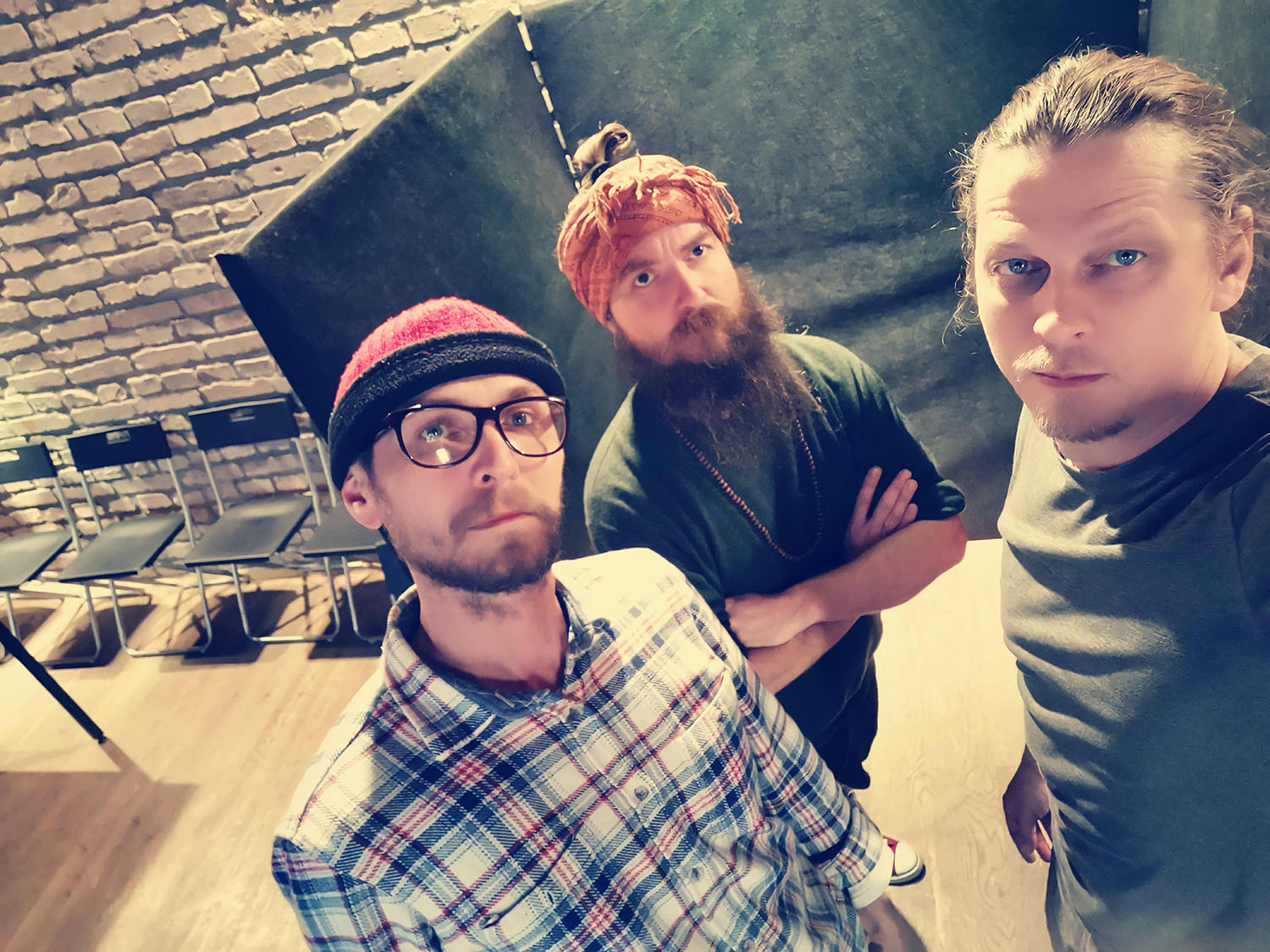 Chiki liki tu-a zložili, otextovali a nahrali nové EP za 48 hodín a obsahuje sedem pesničiek, presnejšie päť nových skladieb plus intro a outro. Po textovej stránke riešia opäť výlučne spoločenské témy. "Pri písaní nových skladieb sme si spomenuli aj na veľa muzikantov, ktorí sú v podobnej situácii ako my, niektorí sú na tom aj oveľa horšie a niektorí už medzi nami ani nie sú."
Novinka nenadväzuje na žiadny predošlý album. Nástrojové obsadenie ostáva tradičné – basa, bicie, gitara. "Ľudia, ktorí to budú počúvať asi ťažko zistia, že je to naša skupina. Možno to budú poznať podľa našich hlasov, ale okrem toho to nemá žiadny súvis s tým, čo sme doposiaľ vydali. Išli sme vyslovene z prvej šupy, preto sa to volá štipendium, a tak sme skúšali hocičo" opisuje novinku Martin Višňovský.
Hudobníci sa stretli pred niekoľkými týždňami v Sklade hudby, koncertnej sále Stromoradia bez toho, aby niekto z domu priniesol akýkoľvek hudobný nápad. Rozložili si nástroje a nastavili nahrávaciu techniku. "Sadli sme si, chvíľu čumeli na seba a nikto nevedel, akým spôsobom k tomu pristúpime. Prvý nápad mal Ľuboslav (Petruška), dal impulz a tak sme sa pridali."
Viac textov napísal práve gitarista kapely Ľuboslav Petruška, ale nahrávka je výsledkom kolektívnej roboty. Hudobníci si to opäť technicky podelili. Nahrávanie mal na starosti bubeník Tomáš Višňovský, ktorý stojí za zvukom napríklad nahrávky Slzy tvý mámy, Šedivý a spol., ktorý získal cenu Album roka na Radio_Head Awards za rok 2015. Digitálny cover albumu vytvoril grafik Maxim Darák a album vyjde iba digitálne už túto sobotu na Youtube a postupne aj v streamovacích službách ako Spotify a podobne.
"Album vyjde zatiaľ digitálne. Do budúcna nie je žiaden plán, pretože plán nemá ani ministerstvo kultúry. Vieme, čo bude 1. januára, bude štátny sviatok, ale čo bude 2. januára, to netušíme. Nová nahrávka je pre nás aspoň troška radosti do tohto smútku. Ak by som to mal nejako zhodnotiť, bolo veľmi pekné, myslím pocitovo, že sme si to len tak ťukli bez akýchkoľvek záväzkov. Skrátka sme sa odosobnili a tešili sa z toho, že to vieme dať bez problém dokopy. Veď uvidíte," pozýva k sobotňajšiemu live streamu k 3. výročiu prešovského hudobného klubu Stromoradie Martin Višňovský.
Redakciu informoval za kapelu Chiki liki tu-a PR manažér Edo Kopček
foto archív Chiki liki tu-a