LUCIE, najúspešnejšia česká pop-rocková kapela novodobej histórie, sa po dvadsiatich rokoch vracia k legendárnemu a vzácnemu projektu LUCIE V OPEŘE, tentokrát s výraznejším využitím symfonického orchestra, naviac v nových aranžmánoch. Z turné zároveň vznikne nahrávka najúspešnejších skladieb, ktoré ešte pred Vianocami vyjdú vo forme nového albumu, spolu so špeciálnymi bonusmi v podobne vybraných sympho remixov najväčších hitov, spracovaných úspešnými mladými českými a slovenskými producentami.
Graficky štylizované, retrospektívne lyric video vytvoril pre kapelu v spolupráci s Michalom Dvořákom, Vítek Čermák (uznávaný režisér, kameraman, tvorca videoklipov, animácií, VFX a dlhodobý spolupracovník HBO, a spolutvorca projektov Vivaldianno Shining Venice alebo iMucha show).
O vzniku legendárneho hitu: "Demo piesne Černí Andělé som vtedy nahrával na moju basgitaru Aria PRO 2 na magnetofónový kazeťák (písal sa rok 90). Pretože som vtedy mal iba basgitaru, nahrával som to pre správnu gitarovú ilúziu spomalene a až potom púšťal v reálnej rýchlosti," spomína s úsmevom basgitarista P. B. CH. "Blížil sa čas nahrávania albumu IN THE SKY, tak na nás David Koller apeloval, že by sme mali čo najskôr dokončiť text. S Robertom sme spojili príjemné s užitočným a išli text spoločne písať do vinárne "U Rarášků" na Mikulandskej ulici. Na tejto ulici mimochodom skúšala skupina Lucie v pivnici u Michala Dvořáka. Následne mi pri skúškach napadla tá basová figúra, ktorá song upevňuje. David potom dostal nápad urobiť aranžmán v duchu Sisters of Mercy, pretože sme si v tej dobe veľa išli na gotike, na čo Michal Dvořák naprogramoval špeciálne sample bicích práve v tomto duchu. Bol to silný motív a song tak dostal jasnú, dynamickú štruktúru s direktívnymi bubnami, ktoré tomu dali výsledný ,power'," dodáva.
LUCIE V OPEŘE TOUR 2022
Skupina Lucie po 20 rokoch zahrá spolu s filharmóniou. Na jesennom tour predstavia piesne v nových aranžmánoch
Skupina Lucie na jeseň 2022 pripravuje pre svojich fanúšikov veľký zážitok. Po dvadsiatich rokoch nadviaže na projekt Lucie v opeře. Kapela vyráža v kompletnej zostave na halové turné, na ktorom odohrá svoje hity aj nové piesne v doposiaľ nepočutých aranžmánoch Českým levom oceneného Kryštofa Marka so sprievodom Filharmonie Hradec Králové. Podmanivé spojenie zvuku rockovej kapely a symfonického telesa upevní scénografia podčiarknutá svetelnou show. Spoločná živá energia zasiahne päť miest. Lucie v opeře Tour 2022 začne 28. septembra v Ostrave a skončí 5. novembra v Brne. Na koncerty sa môže tešiť publikum v Prahe, Pardubiciach a tiež v Bratislave.
V porovnaní s koncertom Lucie v opeře, ktorým kapela nadchla publikum ešte v roku 2002, prichádza teraz s ešte väčším projektom. Turné fanúšikom sľubuje takmer dvojhodinový prierez tvorbou Lucie, aký ešte nepočuli. Zaznie dvadsať štyri piesní. Nevynechajú ani kultové hity ako "Chci zas v tobě spát", "Oheň", "Medvídek" alebo "Černí andělé", a Lucie zahrá aj nové skladby. Pesničkový setlist doplní inštrumentálna verzia skladby "Lucy in the Sky With Diamonds" od The Beatles. Dvadsať dva piesní zaznie v novom symfonickom aranžmáne dirigenta Kryštofa Marka, držiteľa ceny Český lev za hudbu k filmu Masaryk. "Jeho aranžmán posunul Lucie v opeře o úroveň vyššie," upozorňujú členovia kapely a dodávajú, že k dvom piesňam urobil aranžmán aj skladateľ Michal Nejtek. Veľkým symfonickým zvukom piesní Lucie rozoznie Filharmonie Hradec Králové. Takmer päťdesiatčlenný orchester a spevácky zbor bude kapele na pódiu rovnocenným partnerom. Vďaka tejto mozaike vznikne jedinečný zážitok.
Ten ešte znásobí scénografia. Príprava organicky efektívnej dynamickej scény zabrala takmer rok. Využíva najnovšie technológie z oblasti zvuku aj vizuálnych efektov a zároveň osvedčené divadelné princípy. "Unikátna scénografia, umiestnenie orchestru, projekcia. Svetelný dizajn od Lukáša Patzenhauera. Proste, aby to bola show, na ktorú ľudia nezabudnú," vysvetľujú hudobníci.
Lucie v opeře tour vypukne 28. septembra v Ostravar aréne v Ostrave. Dvanásteho októbra kapela rozozvučí pražskú O2 arénu a 20. októbra poteší slovenských fanúšikov na Zimnom štadióne Ondreja Nepelu v Bratislave. Štvrtá koncertná zastávka je plánovaná na 26. októbra v pardubickej Enteria Aréne. Výnimočné turné vyvrcholí 5. novembra v Brne vo Winning Group aréne. Vstupenky je možné zakúpiť v sieťach Ticketportal a Ticketmaster alebo na www.lucie.cz. Vstupenky zakúpené na pôvodný termín v roku 2021 zostávajú platné aj na nové termíny koncertov.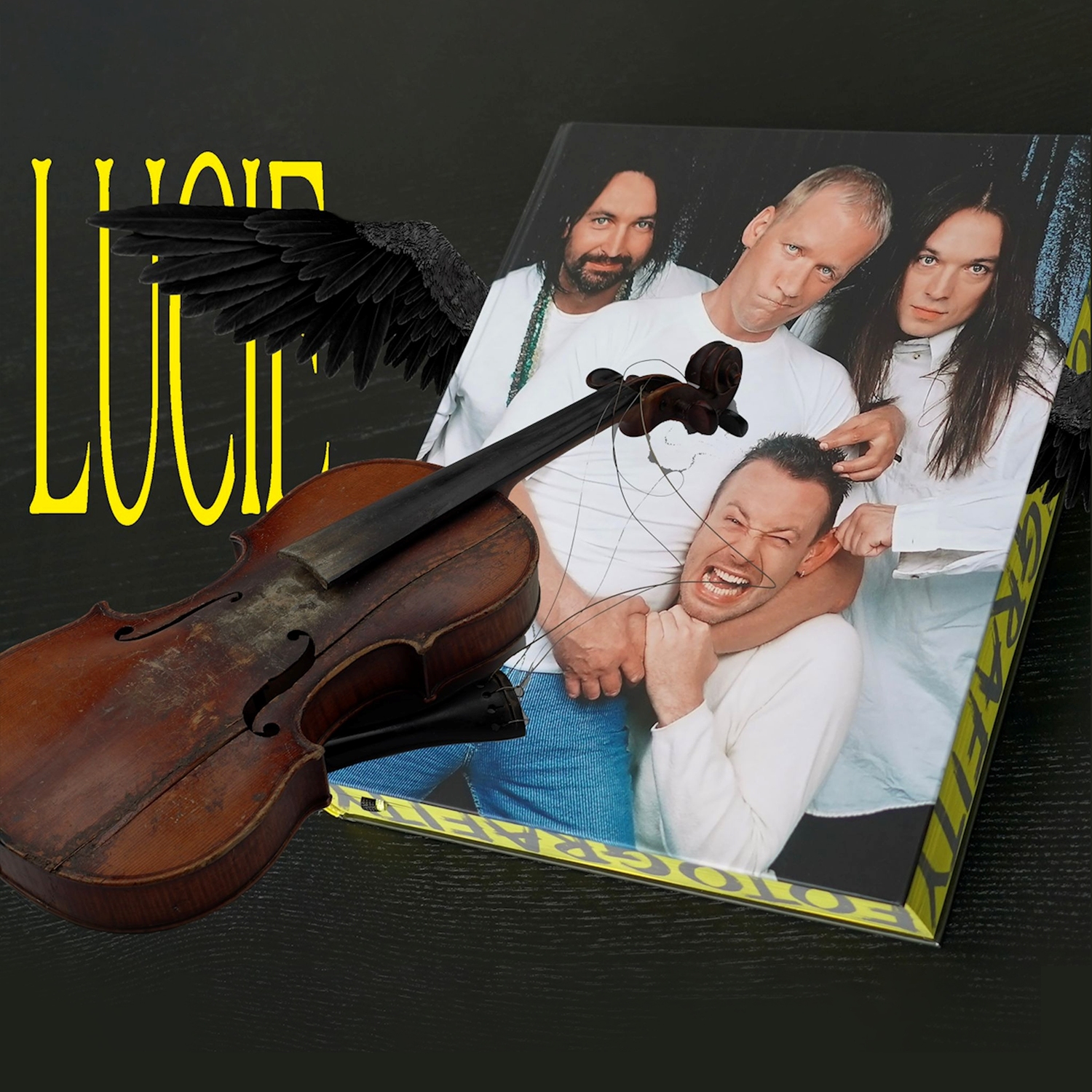 Lucie – Černí andělé (sympho rmx 2022)
STREAMINGOVÉ SLUŽBY
Lucie – Černí andělé (sympho rmx 2022)
Autoři: Lucie
ISRC: CZUM72200922
(P) 2022 Universal Music
www.lucie.cz
www.facebook.com/lucieofficial/
www.instagram.com/skupina_lucie/
Zdroj: TS