Česká hudobná akadémia v sobotu 29.5. večer v priamom prenose na ČT1 odovzdávala Ceny Anděl Coca-Cola 2020. Druhý rok je ich súčasťou aj kategória Najlepší slovenský album. Hlasuje v nej špeciálna akadémia zložená zo slovenských hudobných odborníkov a hudobníkov.
Po minuloročnom debutantovi v tejto kategórii, skupine Nocadeň si sošku Anděla za Najlepší slovenský album v priamom prenose prevzala skupina Le Payaco. Z trojice nominovaných albumov Svety od Kataríny Knechtovej, Hodina medzi psom a vlkom od Richarda Müllera získal najviac hlasov od slovenských akademikov ich album Pohybliví v nehybnom.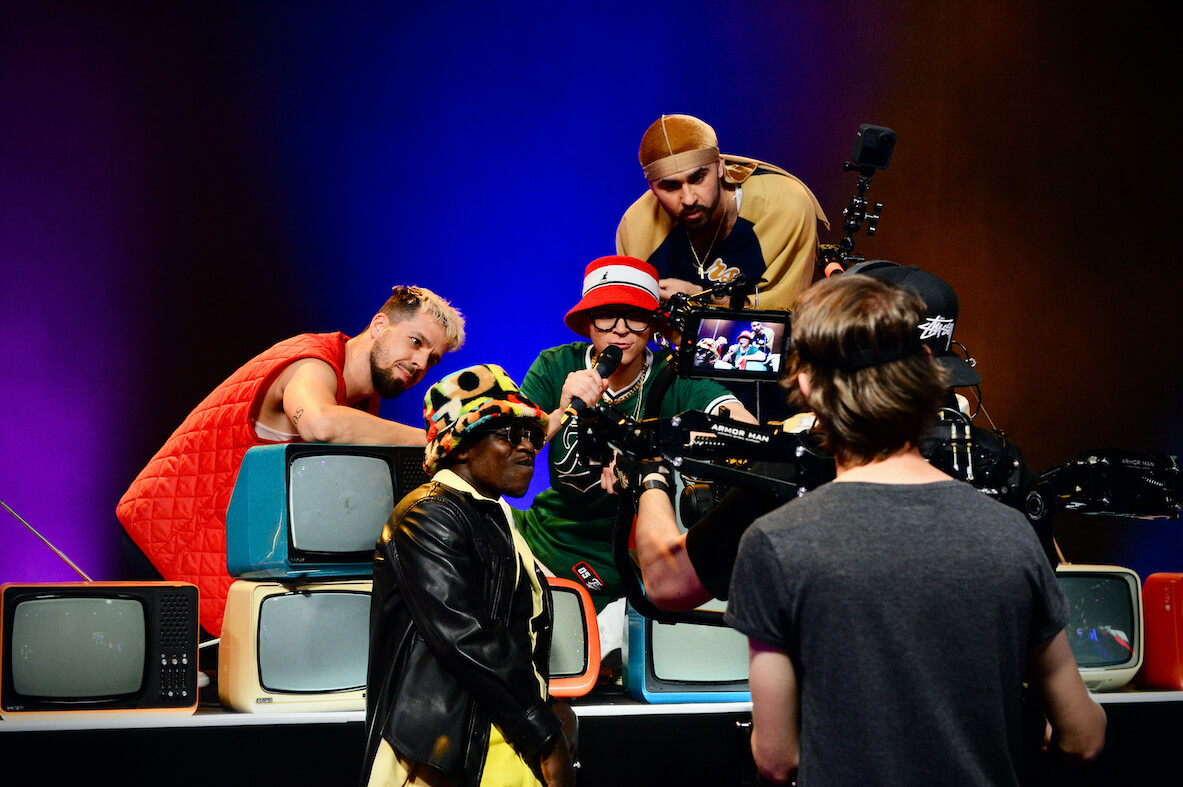 "Máme z toho obrovskú radosť, vôbec sme s tým nerátali a veľmi nás to prekvapilo a potešilo. Ako sme povedali aj v ďakovačke, ocitli sme sa medzi hudobníkmi, ktorí tvoria tú najlepšiu muziku, ktorú hodnotí akadémia, čo je obrovská vec. To, že sme sa dostali do nominácií s Katkou Knechtovou a Richardom Müllerom je pre nás veľká česť a veľmi si to vážime. Je to veľká satisfakcia dostať takýto signál od ľudí, ktorí tomu rozumejú," povedal bezprostredne po skončení programu spevák a gitarista Le Payaco, Tomáš Sloboda, ktorý si celý ceremoniál veľmi pochvaľoval: "Bolo to fantasticky zorganizované, šlapalo to a malo to tú správnu dynamiku. A hlavne z toho bolo cítiť, že tou hudbou a kultúrou tam žijú. Bolo to priateľské, bezprostredné a príjemné. Cítili sme sa tam veľmi dobre a ďakujeme za všetky gratulácie."
Najviac cien v hlavných kategóriách Cien Anděl Coca-Cola 2020 získala favorizovaná Lenka Dusilová. Zo štyroch nominácií pre výnimočný album Řeka premenila až tri. Uspela v kategóriách Album, Sólová interpretka a Skladba, ktorú ovládla so singlom Vlákna. Jej album akademikov zaujal spevom aj nevšedným zvukom, ktorý kombinuje zvuk tradičných nástrojov s elektornickými a sound dizajnom, na ktorom sa podieľali špičkový českí hudobníci a producenti Peter Ostrouchov a Aid Kid.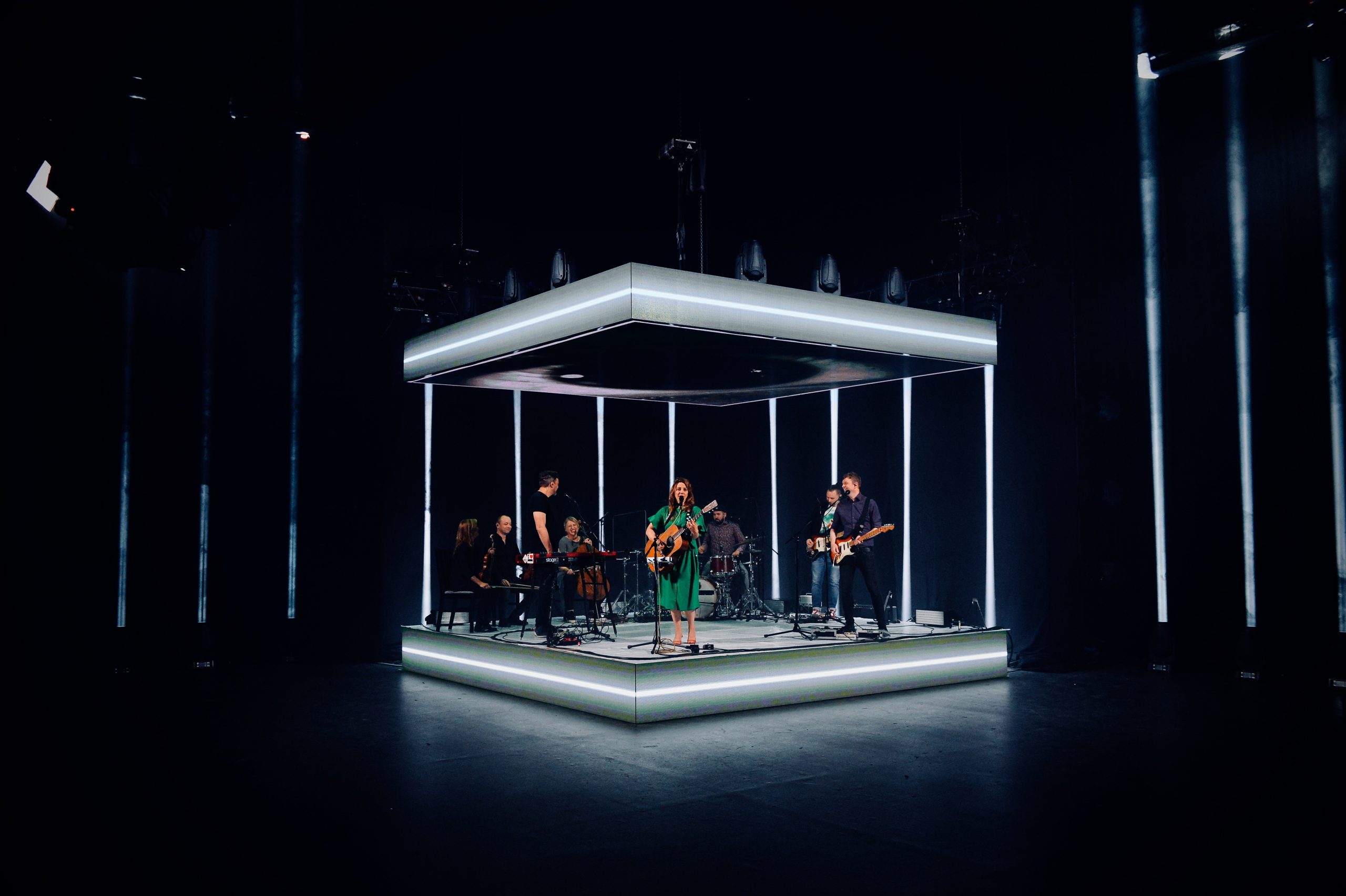 "To, ako jednoznačne album Řeka u akademikov uspel, len potvrdzuje, že sa Lenke Dusilovej podarila výnimočná nahrávka. Hoci sa dnešná doba a hudobný priemysel vyznačuje hlavne na produkciou singlov s rýchlou spotrebou, Albumom roka sa stalo komplexne vystavané dielo, ktoré si vyžaduje jeho nerušené a sústredené počúvanie ako celku. Je to album, ktorý určite vydrží dlhšie ako jeden rok," povedal predseda Českej hudobnej akadémie Honza Vedral.
Dve sošky Anděla sa šalmajom (historický dvojplátkový dychový nástroj, predchodca hoboja a anglického rohu) od sochára Jaroslava Rónu dostal Robert Křesťan, ktorý v rámci slávnostného ceremoniálu aj vystúpil so svojou skupinou Druhá tráva. S ňou získal ocenenie v kategórii Folk za silnú nahrávku Díl první, ktorá vznikla v spolupráci s anglickým producentom Eddiem Stevensom. Druhú sošku si Robert Křesťan, na svoje veľké prekvapenie, odniesol ako nový člen andělskej Siene slávy.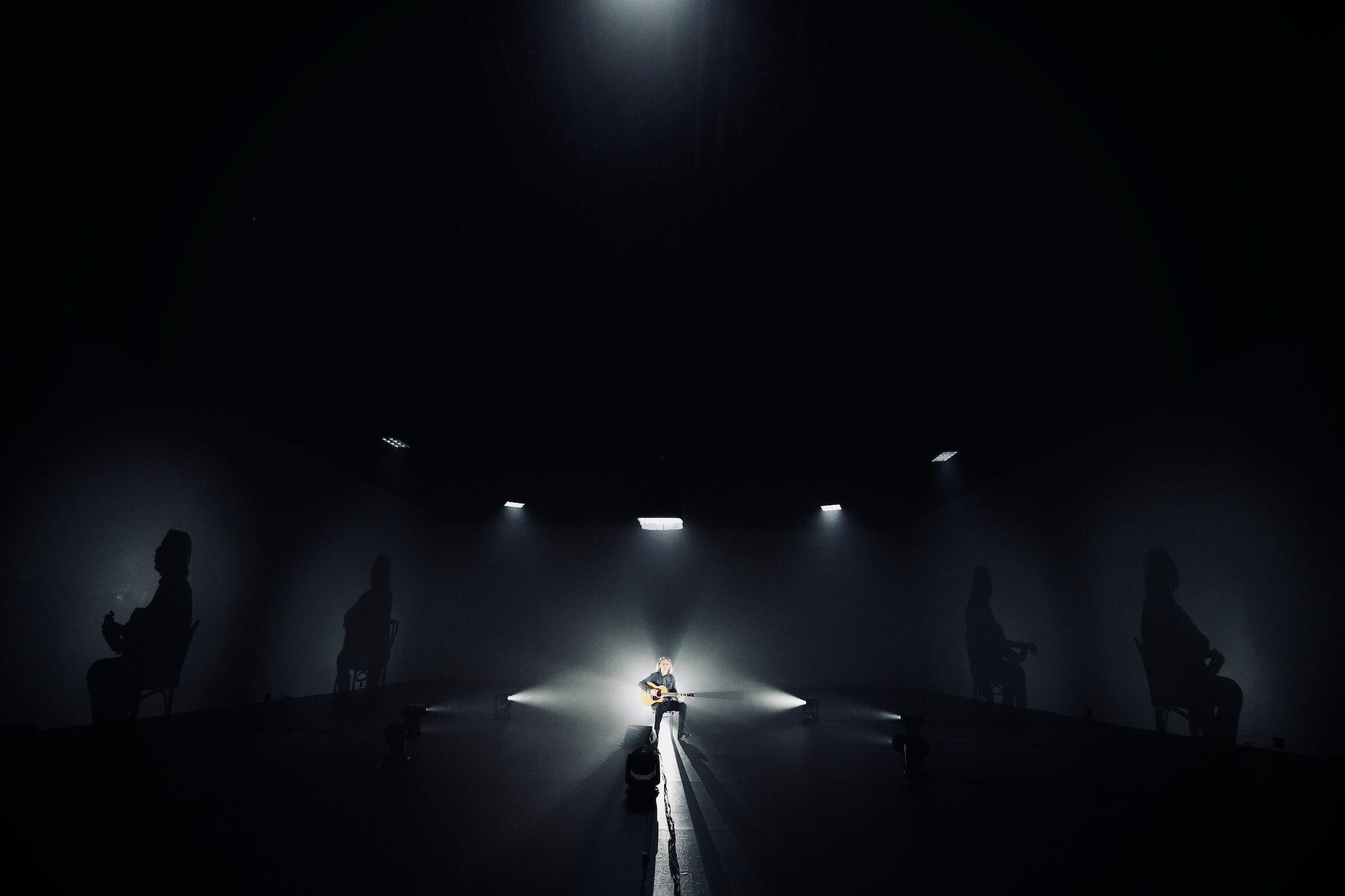 V tridsiatom ročníku Cien Anděl bodovali aj zástupcovia mladej generácie. Okrem speváčky Kateřiny Marie Tichej, ktorá sa s debutom Sami stala Objavom a získala kampaň v hodnote pol milióna českých korún od hlavného mediálneho partnera – rádia Evropa 2, si Anděla odniesol aj spevák 7krát3. Stal sa sólovým interpretom, aj keď svoju prvotinu Promiň vydal len pred dvoma rokmi. V kategórii Videoklip akademici ocenili soškou Anděla klip svojráznej a na českej scéne poetikou ojedinelej formácie Bert & Friends, ktorý režíroval Pavel Borovička.
"O víťazstve tento rok pod dohľadom notára rozhodovalo 435 akademikov," upresňuje Petra Žikovská, riaditeľka ČNS IFPI, ktorá Ceny Anděl vyhlasuje.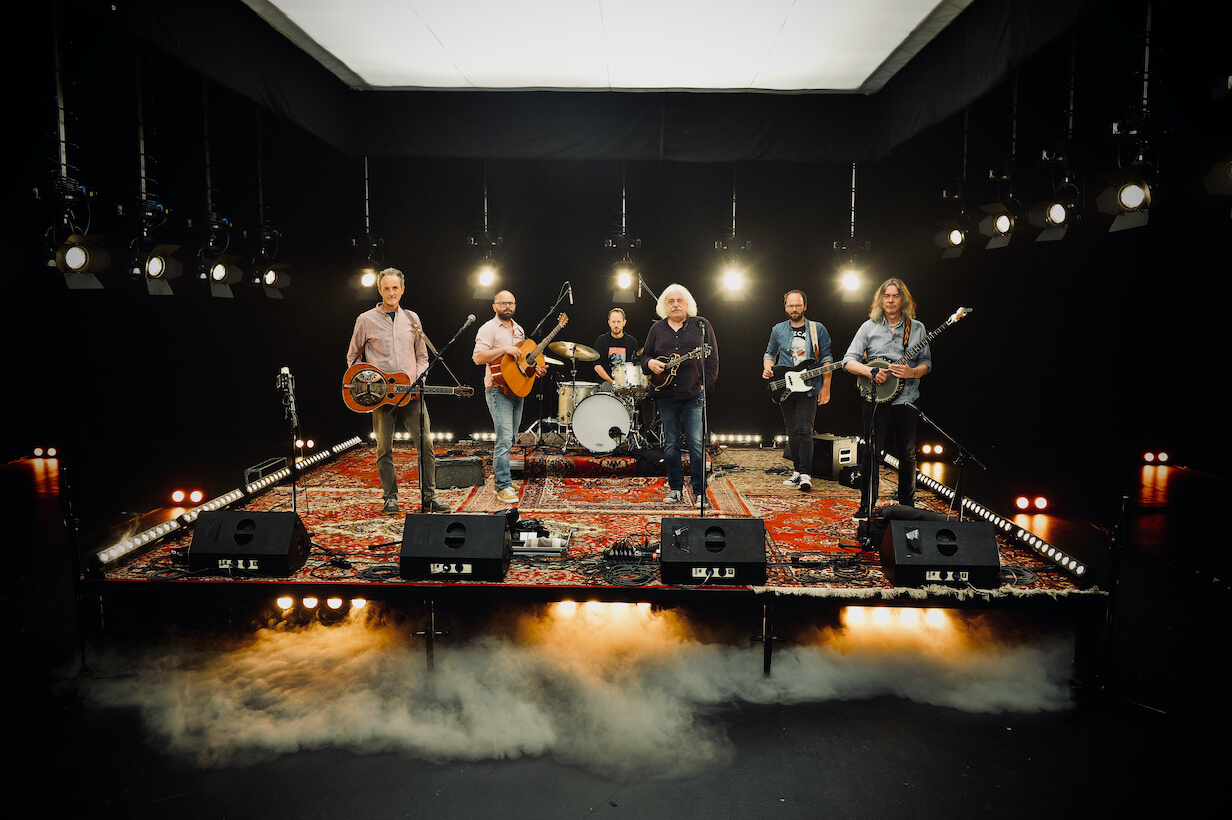 Slávnostný ceremoniál odovzdávania cien mal kvôli epidemiologickým opatrením už druhýkrát po sebe špeciálnu podobu. Sprievodkyňou večera sa znovu stala Ewa Farna a osem hudobných vystúpení dostalo formát unikátnych, naživo odohratých a zaspievaných prednakrútených videoklipov, ktoré boli vytvorené jednotlivým interpretom priamo na mieru. Víťazi všetkých pätnástich kategórií boli, oproti vlaňajšku, tento rok vyhlásení naživo zo štúdia.
"Aj tentoraz sme chceli pripraviť originálny a atraktívny formát programu, z ktorého sa nevytratia emócie a spontánnosť. Sme radi, že sa nám tento rok podarilo živý charakter Andělov aspoň čiastočne zachovať," vysvetlila producentka Cien Anděl Lucie Hájková z usporiadateľskej agentúry LUFF PRODUCTION a dodala: "Všetky vystúpenia vznikali v tom istom štúdiu, ktoré vždy prešlo kompletnou premenou. Pre každé vystúpenie sme vytvárali unikátne prostredie a atmosféru. Veríme, že sa nám spoločne s interpretmi podarilo vytvoriť klipy, ktoré diváci ocenili aj po hudobnej aj po vizuálnej stránke. "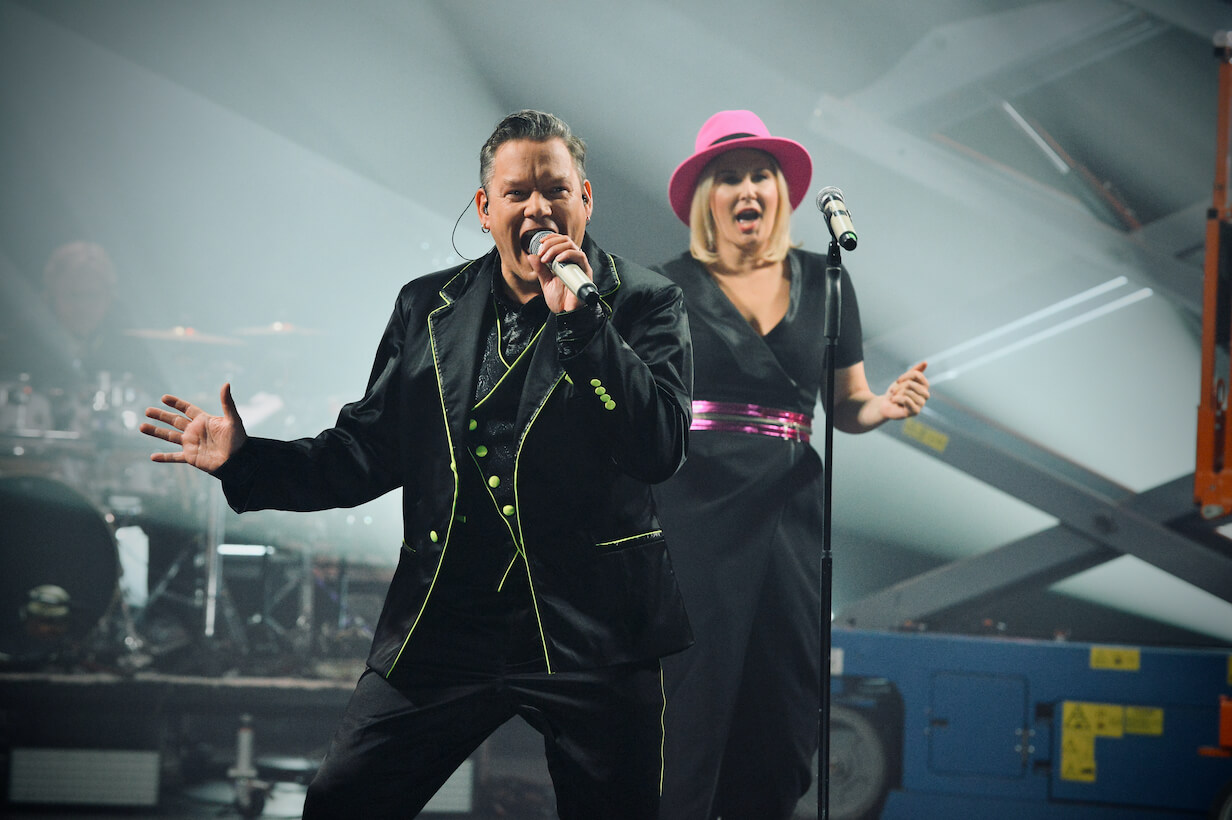 Ceny Anděl udeľuje nepretržite od roku 1991 Česká hudební akademie, ktorá je zložená z odborníkov – hudobníkov, producentov, dramaturgov, novinárov a ďalších osobností českej hudobnej scény. Od roku 1995 je vyhlasovateľom Cien Anděl ČNS IFPI. Usporiadateľom je už piaty rok spoločnosť LUFF PRODUCTION a titulárnym partnerom ročníka bola Coca-Cola, ktorá v rámci s Cien Anděl vyhlásila multižánrovú cenu popularity Coca-Cola Cena fanúšikov. O jej víťazovi sa hlasovalo verejne v online hlasovaní. Víťazom sa stal Viktor Sheen, ktorého Coca-Cola podporí pri jeho tvorbe sumou 100.000 CZK.
"Bol to už druhý netradičný ročník. Veríme, že na tom ďalšom sa s hudobníkmi, akademikmi a divákmi budeme môcť znova stretnúť už naživo a v priamom prenose spolu "dooslavujeme" tridsať rokov najstarších českých hudobných cien," povedala na záver Lucie Hájková.
Ceny Anděl Coca-Cola 2020
Sieň slávy
Robert Křesťan
Album
Lenka Dusilová – Řeka
Skladba
Lenka Dusilová – Vlákna
Skupina
Tata Bojs – Jedna nula
Sólová interpretka
Lenka Dusilová – Řeka
Sólový interpret
7krát3 – I
Objav
Kateřina Marie Tichá – Sami
Videoklip
Bert & Friends – Piš mi básně (réžia: Pavel Borovička)
Slovenský album
Le Payaco – Pohybliví v nehybnom
Alternatíva a elektronika
Amelie Siba – Dye My Hair
Folk
Robert Křesťan & Druhá tráva – Díl první
Jazz
Tomáš Liška & Invisible World – Hope
Klasika
Jan Bartoš, Jakub Hrůša a Symfonický orchestr Českého rozhlasu – Novák: Klavírní koncert, Toman a lesní panna
Rap
Yzomandias – Prozyum
Rock
Kurtizány z 25. Avenue – Honzíkova cesta
www.andelceny.cz
Facebook: @hudebnicenyandel
Instagram: @ceny_andel
Zdroj: TS