Holandské domy sa stávajú čoraz obľúbenejšou alternatívou k tehlovým domom. Charakteristickým znakom tohto typu domčekov je, že sú vybavené kolieskami na základni, vďaka čomu sa domčeky dajú voľne premiestňovať a prepravovať. Holandské domy sú tiež cenovo atraktívne, oveľa lacnejšie ako murované domy. Na prepravu takýchto domov však potrebujete špeciálne vybavenie a povolenia.
Holandské chaty kedykoľvek počas roka
Mobilné domy sú skvelou alternatívou k obľúbeným formám ubytovania, ako sú drahé hotely alebo nepohodlné kempy a táboriská. Preto môžu byť skvelou a pohodlnou voľbou na vytvorenie rekreačného pozemku. Ako sa však ukázalo, holandské domy nám môžu slúžiť nielen počas sviatkov. Na stránke mobilnedomkins.pl nájdete aj špeciálne zateplené mobilné domy, ktoré budú perfektným ubytovaním v každom ročnom období. Navrhované mobilné domy je možné kúpiť alebo prenajať za výhodné ceny. Ponuka zahŕňa aj možnosť prepravy domu na adresu uvedenú zákazníkom.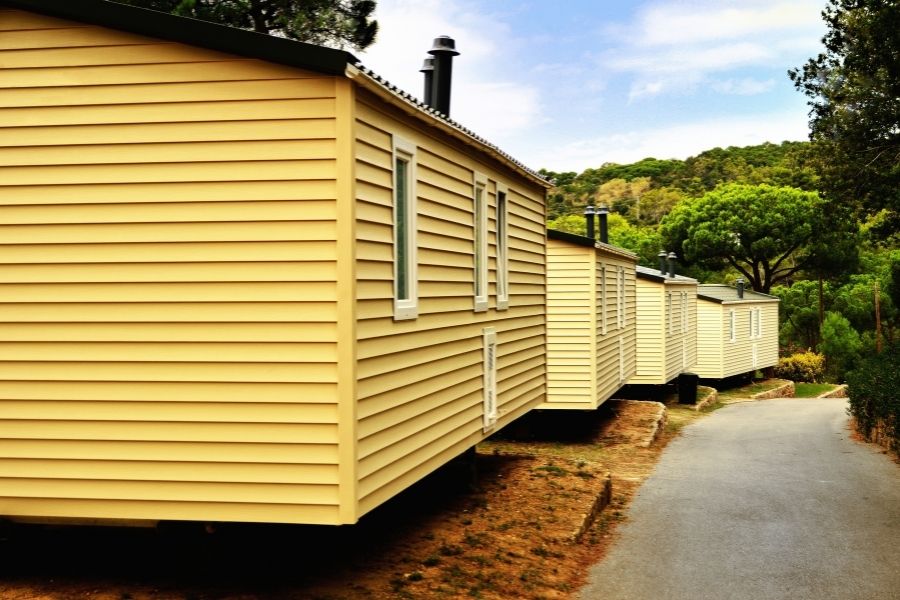 Náklady na výstavbu holandského domu
Cena holandského domu závisí od mnohých premenných. Cena sa určuje podľa veľkosti, typu použitých materiálov a vybavenia. K cene holandského domu je potrebné zohľadniť kúpnu cenu pozemku. Na trhu sú k dispozícii rôzne veľkosti domov. Najbežnejšie objekty majú rozmery 9×2,5m a 4×12m. Dôležitým faktorom je spôsob úpravy interiéru a exteriéru chaty. Lacnejším riešením, ktoré imituje dosky, je domček pokrytý obkladom, t. j. materiálom PVC. Rozhodne drahšie sú domy obložené pravým drevom. Vybavenie, ako napríklad nábytok, elektrická a plynová inštalácia, môže, ale nemusí byť zahrnuté v kúpnej cene holandskej chaty. Ponuky sú k dispozícii aj pre obyvateľov Slovenska, kde popularita tohto typu bývania neustále rastie. Poľské spoločnosti, ako napríklad Mobilné Domy NS www.mobilnedomkins.eu, preto pripravujú pre našich susedov špeciálnu ponuku. Ponúkajú prenájom a predaj holandských a anglických chát alebo karavanov. Celková cena zahŕňa aj náklady na prepravu chaty pomocou špecializovaného zariadenia.
Povolenia potrebné pre holandské domy
Statický karavan spĺňa právne požiadavky na dočasnú stavbu. To znamená, že ho nemožno považovať za karavan. Dom na právach dočasného užívania je zo zákona vhodný len na dočasné užívanie, pretože nie je trvalo spojený so zemou. Neexistencia trvalého spojenia so zemou nerozhoduje o tom, či si stavba vyžaduje stavebné povolenie alebo len ohlásenie. Budovy, ktoré nevyžadujú povolenie, musia byť jednopodlažné a ich plocha nesmie presiahnuť 35m². Okrem toho musí dom spĺňať podmienku týkajúcu sa počtu budov na danej ploche, t. j. jeden dom na 500m². Povolenie sa nevyžaduje ani v prípade budov, ktoré nie sú spojené so zemou. Musí však ísť o dočasné stavby, ktoré sa majú zbúrať alebo premiestniť v lehote najviac 120 dní. To znamená, že oznámenie je platné 120 dní a po uplynutí tejto lehoty musíte holandský dom premiestniť na iné miesto a oznámenie zopakovať.
Výhody a nevýhody
Holandské domy (https://www.mobilnedomkins.eu/holandske-domy.php) sú najlepším riešením pre ľudí, ktorí si chcú lacno vytvoriť rekreačný pozemok. Takýto dom si vyžaduje oveľa menej času ako stavba murovaného domu. Počet potrebných povolení je tiež menej ohromujúci. Najväčšou výhodou je však cena, ktorá je výrazne nižšia ako pri štandardných rekreačných domoch. Holandské chaty sa zvyčajne dodávajú aj s hotovým vybavením, ktoré vám umožní začať ich okamžite používať.
Zdroj: PR