Po neveselých jarních měsících se blýská na časy a zdá se, že ročník festivalu Boskovice proběhne v takřka nezměněné podobě! Koncerty, divadlo, výstavy, filmy, přednášky, čtení, kamarádi, zodpovědné občerstvování se a socializace dle aktuálních nařízení vlády – to vše a mnohem víc už 8.–11. července 2021.
Hudba
Kdo vám bude dělat společníky? K již oznámeným interpretům jako je Monika Načeva a Zdivočelí koně, Kill the Dandies! nebo Rány těla, přibyli MIDI LIDI, kteří na festivalu představí svá dvě nová alba, Zvíře jménem Podzim, kapela ověnčená dvěma cenami Anděl, nebo maďarská kapela Belau, která diváky zaujala na festivalech jako Primavera, Sziget nebo Eurosonic. Král dream popu a objev na české hudební scéně Bert & Friends, křehký písničkář s duší rockera David Pomahač (známý z dua Kieslowski), nu folkoví alternativci Kolektivní halucinace, folkové Severní nástupiště, stesk jesenických Sudet projektu Zapomělsem, klasika alternativní scény Zuby nehty… Dalšími potvrzenými umělci jsou např. Tara Fuki, Mutanti hledaj východisko, slovenští Autumnist, Létající rabín nebo maďarští Azen N.
A v programu nechybí ani vydatná porce čerstvých objevů poslední doby – sinks, Chorobopop, Člověk krve, Moonshye, Bare Escape nebo Acid Row. Ti všichni zahrají v letním kině, na UNI scéně, v synagoze a na dalších scénách boskovického festivalu.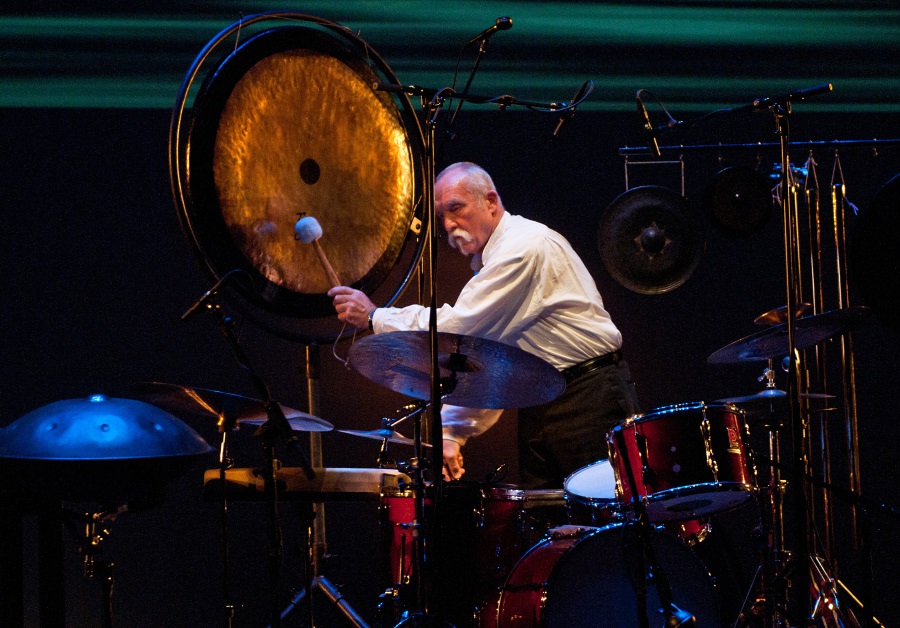 Ve skleníku se tradičně usadí jazzová a bluesová sekce. Po druhé se do Boskovic vrací Günter "Baby" Sommer, který nově spojil síly s flétnistkou Katharinou Hilpert a rock-popovým saxofonistou Antoniem Lucaciou. V rámci minulého boskovického vystoupení si tahle jazzová legenda vystřihla nečekaný bubenický duet s Milošem Dvořáčkem, uvidíme, co si pro návštěvníky festivalu připraví letos. Vystoupení proběhne v rámci česko-německého jazzového setkávání, kterému je věnovaný páteční a sobotní program. Vyvrcholením bude sobotní premiéra společného projektu české kapely CrossOver Quartet, která ráda propojuje principy komorní vážné a jazzové hudby, a německého dua Olicía ("electronic homemade loopjazz"). První den festivalu je ve skleníku věnován blues, vystoupí např. The Peanuts, Foxy Mama nebo slovenští Kaschauer Klezmer Band, kteří celý festival ve čtvrteční podvečer zahájí.
Palouk Potrvá bude připraven nejen svým barem, ale také alternativní hudebně-divadelní scénou. Vystoupí zde např. Tomáš Palucha, Tygroo, Reverb Machine, Tamara, Aran Satan, Prohra Praha nebo divadelní projekt 20.000 židů pod mořem.
Divadlo
Dílo Hermanna Ungara, přezdívaného "moravský Dostojevský" nebo "boskovický Kafka", představí inscenace Divadla X10 Zmrzačení. Mladý režisér Ondřej Štefaňák diváka přenese do noční můry Rakousko-Uherska vznášejícího se nad Prahou. V hlavní roli vystoupí Anita Krausová. Různé divadelní scény dále představí životopisné drama Masakr Elsinor: Honza, objev amatérské divadelní scény roku 2020 Akolektiv Helmut, site specific projekt Masobeton. Chybět nebude ani tradiční divadelní site specific bojovka, které se tento rok ujme režisér Ludvík Píza.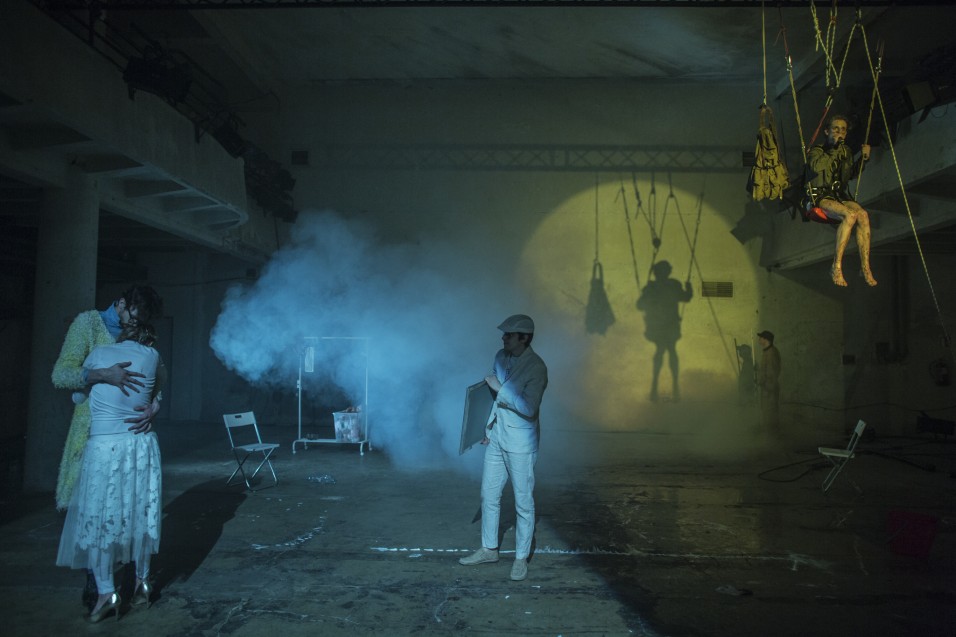 Výtvarná scéna
Na výstavách a výtvarných projektech během festivalu Boskovice se kromě Unijazzu podílí i Muzeum regionu Boskovicka a výstavy tak probíhají i v synagoze nebo v Židovském obecním domě. Už od roku 2018 se ale kurátorka Helena Musilová snaží také více pracovat s veřejným prostorem města a připravovat instalace současných výtvarníků reagujících na aktuální společenské problémy nebo na prostor židovského města. V této cestě, která tématicky spojuje velmi různé umělce – netradičně v roli fotografa Kurt Gebauer, hudebník a spisovatel Kittchen, slovenský výtvarník Erik Binder, sochař, malíř a kreslíř Jaroslav Róna nebo česká legenda výtvarné scény Milena Dopitová – bude pokračovat i letos.
Filmy, přednášky, doprovodný program
Historické přednášky Petra Blažka, beseda Martina Reinera o v Brně vznikajícím dokumentačním centru holokaustu na Moravě, autorské čtení hudebnice Evy Turnové s hudebním doprovodem, filmy připomínající výročí Jana Zábrany a Jiřího Suchého, doprovodný program pro děti, prohlídky židovského města… během čtyř dnů se rozhodně nebude čas nudit.
Čas se konečně vrátit – jak do Boskovic, tak do života.
Boskovice, festival pro židovskou čtvrť
8.–11. července 2021
Další potvrzený program najdete na stránkách festivalu Boskovice 2021
Facebook
Instagram
Průběh festivalu a nařízení vlády v rámci pandemie COVID 19
Festival proběhne v souladu s aktuálními nařízeními vlády. Co to znamená pro návštěvníky? Momentálně pořadatelé počítají s tím, že vstup na festival bude povolen jen po předložení negativního antigenního nebo PCR testu, certifikátu od Ministerstva zdravotnictví o očkování nebo potvrzení o prodělaném onemocnění, přičemž od prvního pozitivního testu neuplynulo více jak 180 dní. Vstup do uzavřených prostor bude možnýjen v respirátorech.
Pro návštěvníky budou zdarma zajištěna testovací místa na antigen. Za zpřísněných hygienických podmínek bude možné se opět ubytovat ve stanovém městečku či ve školních tělocvičnách, kapacita bude ale omezena dle aktuálních nařízení.
Všechny pokyny a aktuální nařízení vlády budou včas zveřejněny na webových stránkách festivalu Boskovic a na sociálních sítích.
Vstupenky:
permanentka na celý festival:
předprodej 750 Kč dospělí / 650 Kč studenti na GoOut a smsticket
na místě 900 Kč dospělí / 700 Kč studenti
Děti do 12 let v doprovodu rodičů mají vstup zdarma.
Členské vstupenky za stálou cenu 450 Kč k dostání v kanceláři Unijazzu v klubu Kaštan – (Praha) nebo v Prostoru (Boskovice), nebo během festivalu na infostánku.
Zdroj: TS