Meno, ktoré sa opäť dostáva na hudobnú scénu! Zažiaril v známych speváckych show ako československá SuperStar, či ako zverenec Majka Spirita v Hlase Česko-Slovenska. Po dlhej odmlke má okrem role otca, aj nový singel "Umelina" , ktorá len za týždeň prekonala viac ako 30-tisíc vzhliadnutí!
Tieto pravdepodobne posledné letné dni sa rozhodol využiť bývalý SuperStarista Tomáš Sučik spoločne so svojim najnovším singlom. Jeho nová skladba nesie názov "Umelina" a do hudby v znamení reggae sa pokúsil vložiť odľahčujúcu atmosféru, ktorú v dnešnej pomerne napätej spoločenskej situácii všetci potrebujeme.
Tomáš Sučik a.k.a. Tomi Chico pripravuje aktuálne svoj album, na ktorý nahráva posledné skladby. V zmene oproti jeho predošlým albumom, ktoré vznikali v rámci kapely, je tento projekt celý iba o jeho mene. Pričiňuje sa teda sám nielen na skladbách ako takých, ale takisto aj na videoklipoch.
Za posledné obdobie sme od neho na sociálnych sieťach možno neregistrovali veľa noviniek, ale Tomi má za sebou obdobie najmä času rozdeleného buď na LIVE koncerty alebo teda na prípravu spomínaného albumu. Celá tá atmosféra spojená s polarizáciou spoločnosti ho znechutila natoľko, že sa nemal v internetovom prostredí chuť nejako veľmi realizovať. V celej príprave projektu sa teda sústredil na jeden cieľ a rozhodol sa nezverejňovať novinky až pokiaľ nepríde ten správny čas a po mesiacoch príprav nezačne vydávať všetko to, čo si pre nás doposiaľ pripravoval.
Tak ako ostatné skladby, aj túto novinku si na starosti vzal Tomáš sám. Pero, papier, klavír a gitara – takto podľa jeho slov vzniká jeho hudobná tvorba a až potom prichádza na rad samotné aranžovanie. Doteraz celý tento proces Tomi riešil za pomoci kapely, avšak aktuálne sa v projekte z tohto hľadiska realizoval dobre známy hudobný producent Hoodini. Zaujímavosťou je, že nahrávanie prebiehalo v štúdiu Mariána Čekovského. Čo sa týka réžie dnešného videoklipu, tak o ňu sa už pri svojom desiatom klipe takto postaral Tomáš sám.
Vo vizuály môžeme vidieť tancovať úspešnú slovenskú tanečnicu Sylviu Mannovú, ktorá sa zároveň postarala aj o samotnú choreografiu a ktorá aktuálne hviezdi v zahraničí, v svetových klipoch. Na tvorbe klipu sa podieľalo aj kreatívne štúdio OverHead, ktorí si na starosti vzali práve špeciálne efekty tohto klipu. Práve vďaka ich schopnostiam bol vytvorený zrejme prvý videoklip v rámci Slovenska, v ktorom je aktérkou aj 3D digitálna kópia herečky. V podstate grafika ukazuje ako by vyzerala hlavná herečka v podobe, kde by bola výrazne upravená všetkými dnes využívanými "skrášľovacími" metódami a spĺňala by tak názov samotného klipu.
"Posolstvom skladby je upozornenie na to, aby sa to práve s týmto "umelým skrášľovaním" priveľmi nepreháňalo, pretože ak sa to raz vymkne spod kontroly, cesta späť k prirodzenosti už prakticky prestane existovať. Táto skladba je teda pripomienkou toho, aby najmä ženy nepodliehali spoločenskému tlaku, ktorý môže veľakrát deformovať pohľad na ženskú krásu", hovorí Tomáš.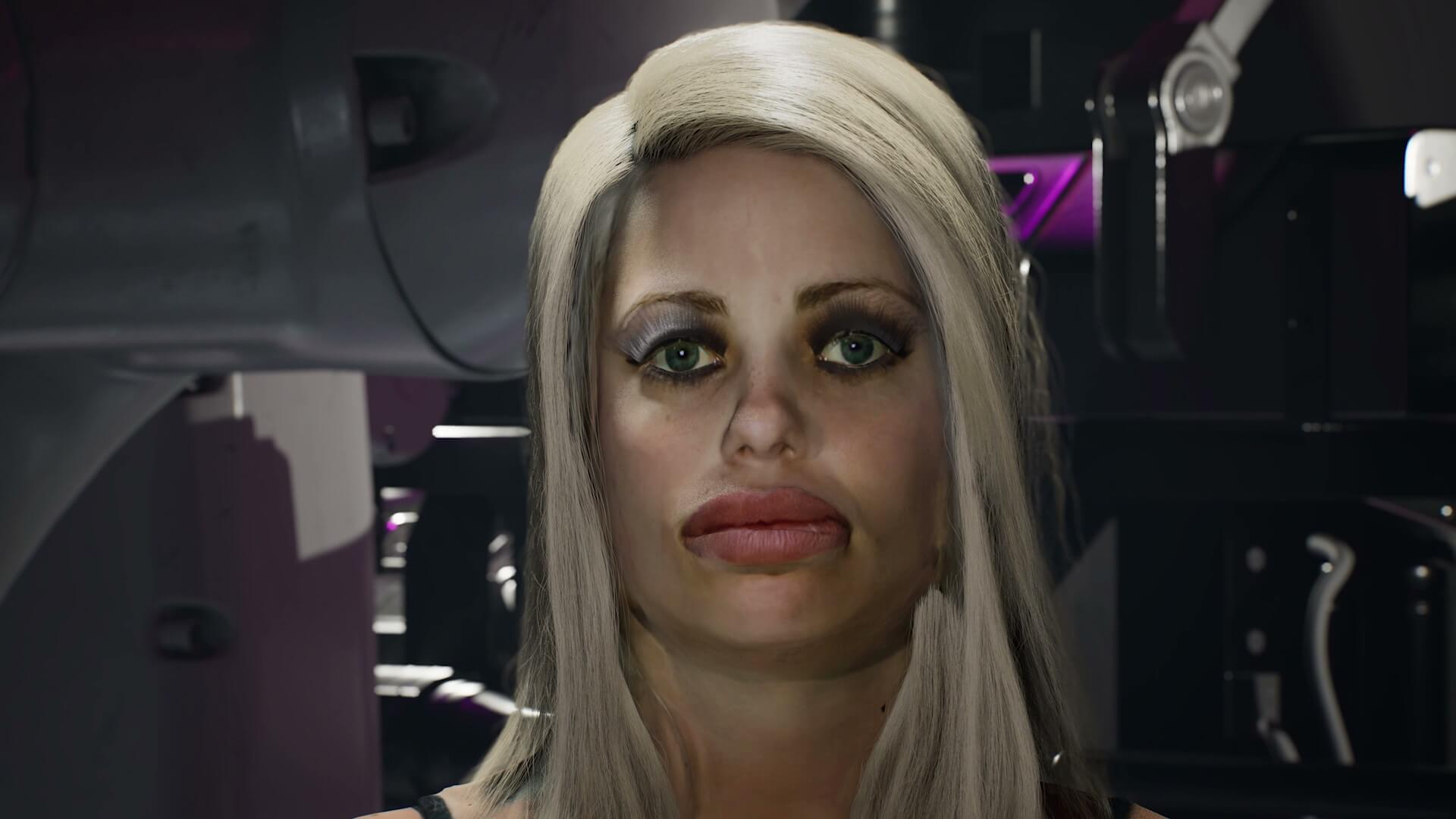 Tomášov názor spočíva v tom, že ak je cesta za krásou v rukách chirurga, tak jej vyznávačom pravdepodobne odmietne byť. Jeho motivácia spočívala v dlhodobej iritácii umelosťou najmä skrz sociálne siete. Podľa Tomáša je práve to najväčším rizikom, že keď sa už raz dá človek na cestu tohto "zlepšovania", nemusí sa mu podariť odhadnúť tú správnu mieru a môže to zájsť až zbytočne ďaleko. Na základe toho môžu mladé dievčatá v sebe nájsť výčitky, že nie sú dostatočne atraktívne a z toho vznikajú samozrejme problém spojené najmä s menejcennosťou.
https://www.instagram.com/tomichicoofficial/
Zdroj: JANA TRELLOVÁ, PR / BRAND MANGER RUKA HORE
Foto: YouTube