Dvě nominace Grammy, nespočet ocenění, aktivistická činnost v oblasti ekologie a životního prostředí a také kapela, která za poslední dekádu dokázala spojit několik metalových táborů dohromady. GOJIRA v lednu přijede do Prahy představit novou desku "Fortitude".
Když bratři Duplantierovi v roce 1996 zakládali kapelu, asi si těžko představovali, že o několik let později budou předskakovat těm největším metalovým titánům – Metallice a Slayer, že by patřili mezi hlavní hvězdy světových festivalů, nebo že by mohli získat statut nástupců těchto metalových titánů.
I když GOJIRA již na začátku své kariéry zněla osobitě, do v podstatě deathmetalové kapely byste toto asi neřekli. Už s jejich druhým albem "The Link" vám ale v hlavě rašily termíny jako "zjevení" nebo "zatraceně originální". Zvrat však nastal v roce 2005, kdy pět let po miléniu třetím albem "From Mars to Sirius" GOJIRA vytesala ideální podobu moderně znějícího metalu. Ten sice nemá zařazení, ale vycítit lze ovlivnění Meshuggah (matematično), Pantera (groove), Machine Head (údernost thrashcore), Morbid Angel (valivé riffy), Tool (hypnotické namotávání) a snad Metallica (zpěvnost). A přidala vedle zajímavé fúze GOJIRA i něco vlastního? Vedle už netradičních vsuvek v jejich výrazovém slovníku přibyla nečekaná složka jakéhosi gojirovského melancho-metalu doplněného jedinečným a expresivním zpěvořevem. Tudy vede cesta…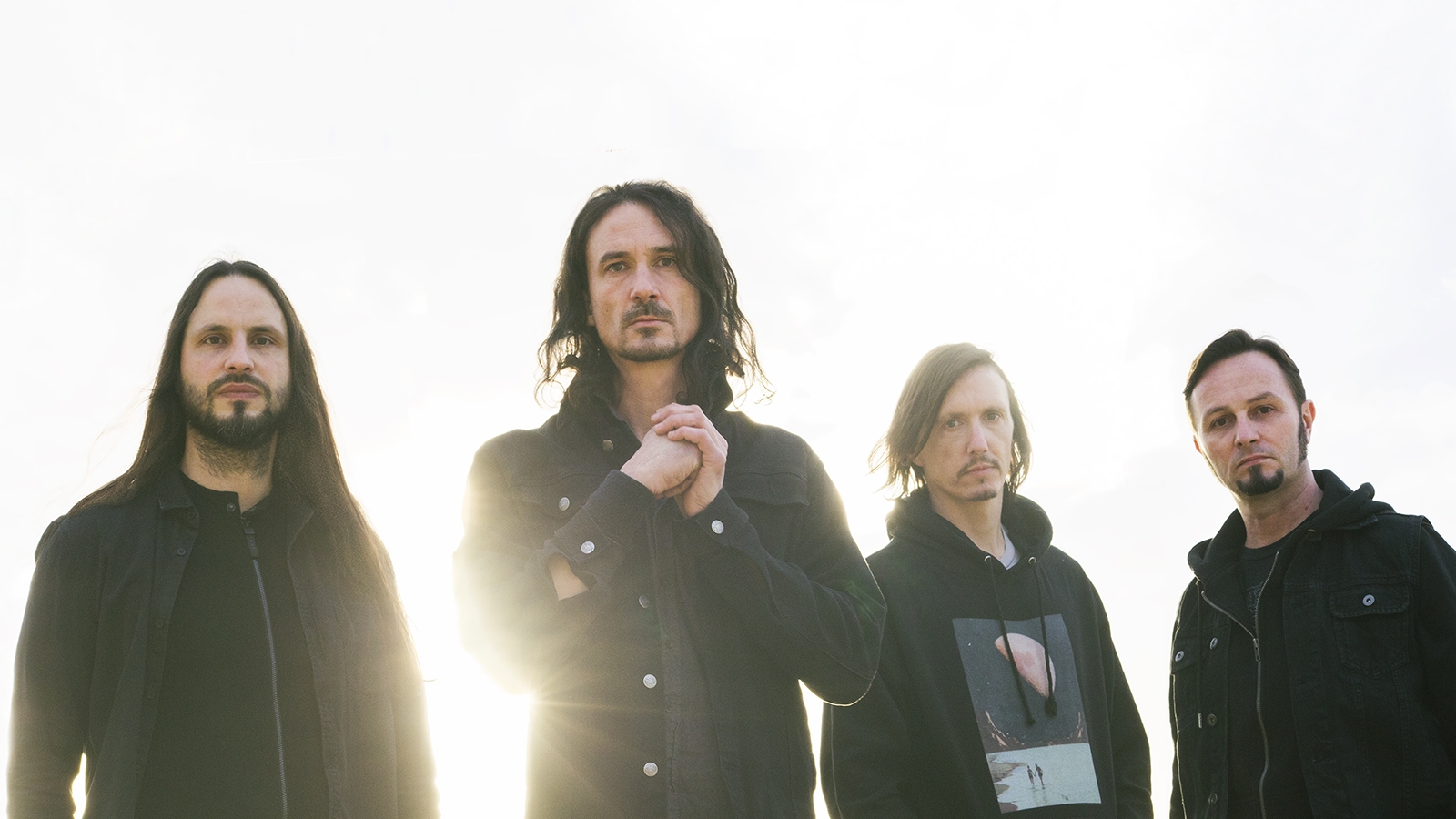 Na následujících albech GOJIRA sice už vzorec z "From Mars…" de facto rozvíjí, takže lze zaznamenat jisté zalternativnění a přiklonění k písničkovější formě s technickými finesami, ale od této doby se okolo stabilní čtveřice, jež pohromadě drží už od roku 1998, mluví jako o metalových věrozvěstech a obroditelích, kteří v metalové hudbě zbořili klišé, dali jí nový háv a přitáhli k ní novou fanouškovskou základnu.
Letošní novinka se jmenuje "Fortitude" a fanoušci na ní čekali 5 let. Očekávání byla ohromná a minulá studiovka "Magma" měla dvě nominace na Grammy. I když se GOJIRA na albu drží svých typických zbraní (přímočaré a neuvěřitelně masivní kytarové riffo-zabijárny s údernými dunivými bicími podporované fantastickým zvukem protknuté výrazně osobitou atmosférou a poselstvím), nepřestává se otevírat novým směrům a především prohlubuje celkový emocionální prožitek. A navrch přidává silnou hymničnost. "Fortitude" je prostě opět událost a titul nejprodávanějšího alba v žebříčku Billboard v době vydání tomu odpovídá. Jestli takto má znít nekomerční metalový "mainstream", sem s ním!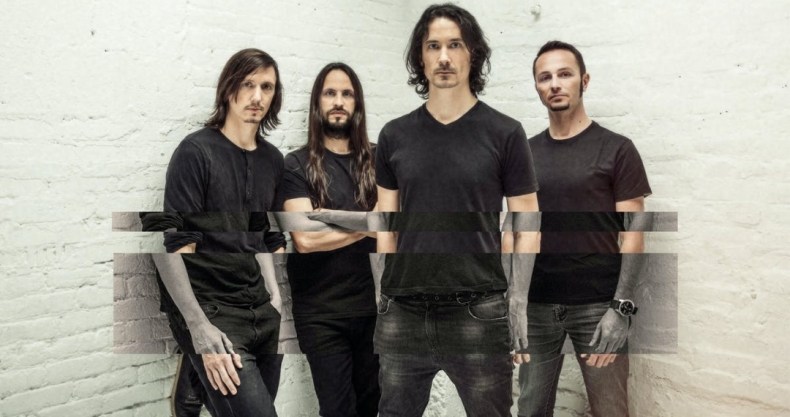 A my jsme neskonale rádi, že budeme pořádat další koncert GOJIRA, neb k této kapele máme osobní vztah. Když jsme je roku 2006 dovezli na Brutal Assault, byla to v ČR jejich premiéra a my byli plni očekávání. Smetli nás tam a byli kapelou, která se stala synonymem 11. ročníku. Od té doby GOJIRA na našem festivalu vystupuje pravidelně. A epická novinka samozřejmě vyžaduje plnohodnotnou show, kam se po okamžitě vyprodané pražské Lucerně v rámci turné k minulému albu, dostane každý. Vidět GOJIRA na podiu totiž nestojí jen pro jejich energickou show, ale i pro nabití se jejich pozitivní karmou. Je to kapela, která nepřestává překvapovat, je to kapela, co pro nás napravuje svět – GOJIRA!
Doprovodem budou thrash/groove mlaďoši ALIEN WEAPONRY z Nového Zélandu a EMPLOYED TO SERVE z Anglie, kteří naservírují post-hardcore/metal s řízným vokálem zpěvačky Justine.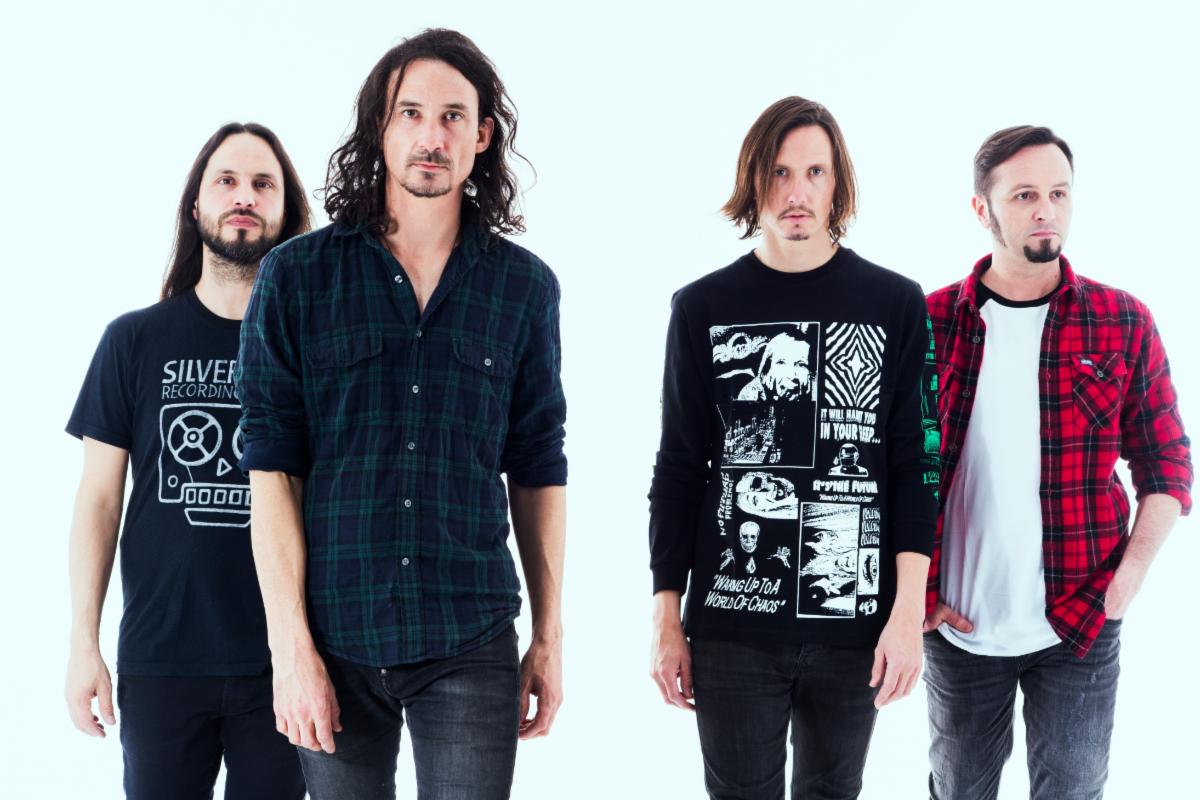 Koncert pořádají Obscure Promotion, vstupenky jsou k dostání v síti Ticketmaster.
Joe Duplantier a parta kolem něj platí za stálici (nejen) evropské metalové scény minimálně od výše zmíněné geniální fošny From Mars to Sirius. Aspoň pro mě tehdy začala existovat Gojira jako taková, a věřím, že v tom nejsem sám. Následující The Way of All Flesh mě zase nějak minula a čtyři roky stará L'Enfant Sauvage na mně zase zanechala mnoho šrámů. Na těchto albech Gojira jasně definovala sama sebe, zemitý rytmus, mamutí riffy, ale nepohrdali ani atmosférou a technickými finesami, tenhle koktejl zkrátka fungoval.
Po celou dobu akce budeme dodržovat aktuální protiepidemická opatření. Návštěvník by měl být schopen se prokázat dokladem o takzvaném T-N-O (test – nemoc – očkování).
GOJIRA, ALIEN WEAPONRY, EMPLOYED TO SERVE
25. 1. 2022 – Praha, Forum Karlín
event: http://www.facebook.com/events/1818224828339250
e-TICKET: https://www.ticketmaster.cz/artist/gojira-vstupenky/32545
předprodej:
– online e-ticket https://obscure.cz/cs/tickets/detail/id/416
– na baru v Modré Vopici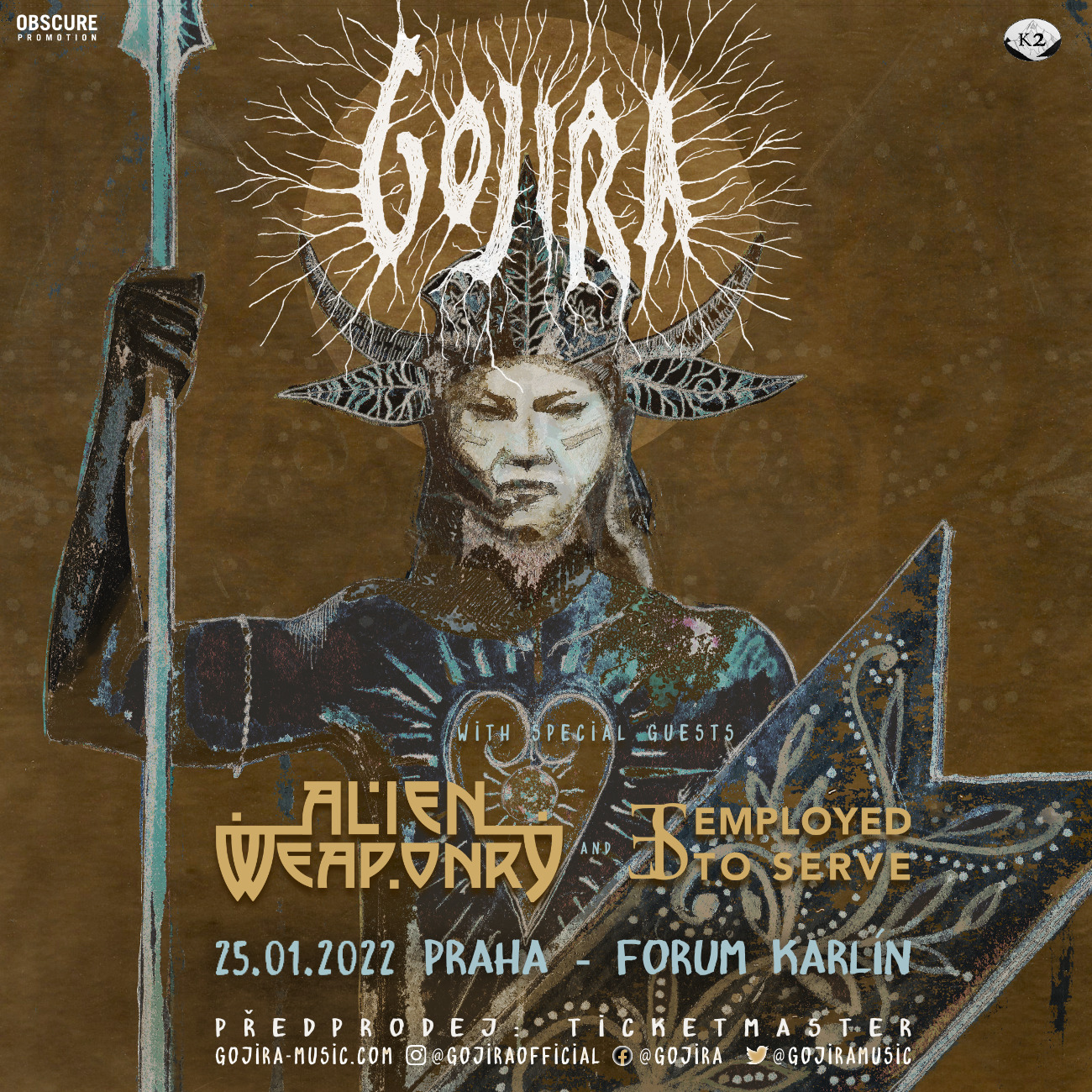 Zdroj: Obscure Promotion