Dvě nominace Grammy, nespočet ocenění, aktivistická činnost v oblasti ekologie, životního prostředí a lidských práv a také kapela, která za poslední dekádu přivedla metalovou hudbu v renesanci. Francouzský kvartet GOJIRA v lednu českým fanouškům přijede do Prahy představit novou desku "Fortitude" (Statečnost).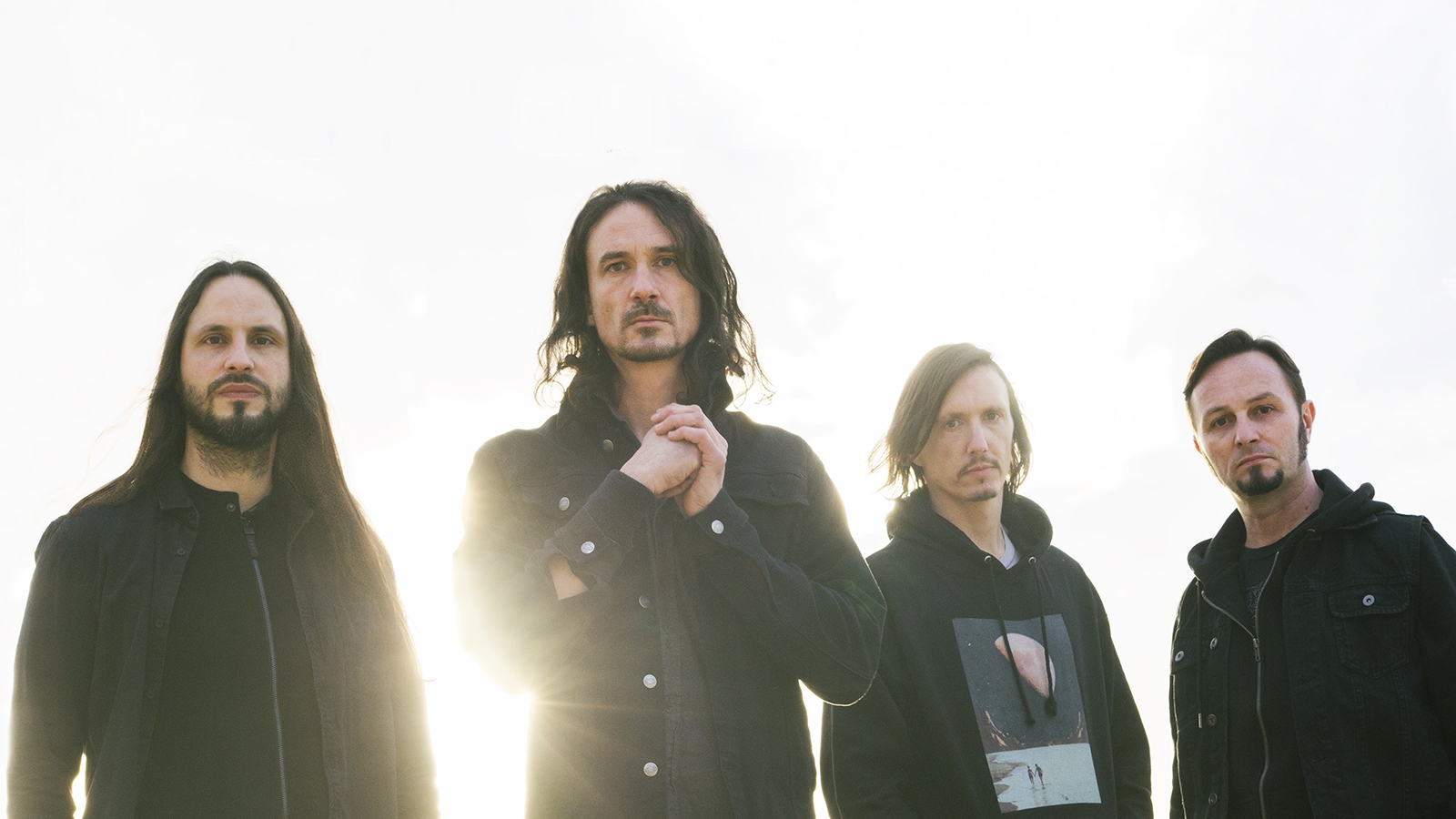 Když bratři Duplantierovi v roce 1996 zakládali kapelu, jen těžko si představovali, že by o několik let později předskakovali svým vzorům a dvěma největším metalovým kapelám – věhlasné Metallice a Slayer, že by patřili mezi hlavní hvězdy světových festivalů, nebo že by se o nich hovořilo jako o kapele, která po konci výše uvedených zaujme jejich pozice.
Není divu. GOJIRA již od svých počátků zněla osobitě. Zvrat však nastal v roce 2005, kdy pět let po miléniu talentovaná kapela svým albem "From Mars to Sirius" vytesala ideální podobu moderně znějící metalové hudby. Od této doby se okolo stabilní čtveřice, jež pohromadě drží už od roku 1998, mluví jako o metalových věrozvěstech a obroditelích, kteří v metalové hudbě zbořili klišé, dali jí nový háv a přitáhli k ní novou fanouškovskou základnu.
Loňská novinka se jmenuje "Fortitude" a fanoušci na ní čekali 5 let. Očekávání byla ohromná, a minulá studiovka "Magma" byla nominována i na dvě Grammy. I když se GOJIRA na albu drží svých typických zbraní, nepřestává se otevírat novým směrům a především prohlubuje celkový emocionální prožitek. A navrch přidává silnou hymničnost. Také nepolevuje ve svém boji za lepší svět, kdy opět sympaticky akcentuje ochranu přírody, environmentální témata i lidská práva. "Fortitude" je prostě opět událost a titul nejprodávanějšího alba v žebříčku Billboard v době vydání tomu odpovídá.
I českému publiku je GOJIRA známá. Pořádající agentura Obscure Promotion je do Čech premiérově dovezla již roku 2006 na festival Brutal Assault. Od té doby zde GOJIRA vystupuje pravidelně. Epická "Fortitude" však vyžaduje plnohodnotnou show, kam se po okamžitě vyprodané pražské Lucerně k turné k minulému albu, dostane každý. Vidět Francouze na podiu totiž stojí za to. Ne jen pro jejich energickou show, ale pro nabití se jejich pozitivní karmou. Je to kapela, která nepřestává překvapovat, je to kapela, co bojuje za lepší svět. A takové dnešní svět potřebuje – GOJIRA!
Doprovodem budou ALIEN WEAPONRY z Nového Zélandu a EMPLOYED TO SERVE z Anglie.
Koncert pořádá agentura Obscure Promotion, vstupenky jsou k dostání v síti Ticketmaster.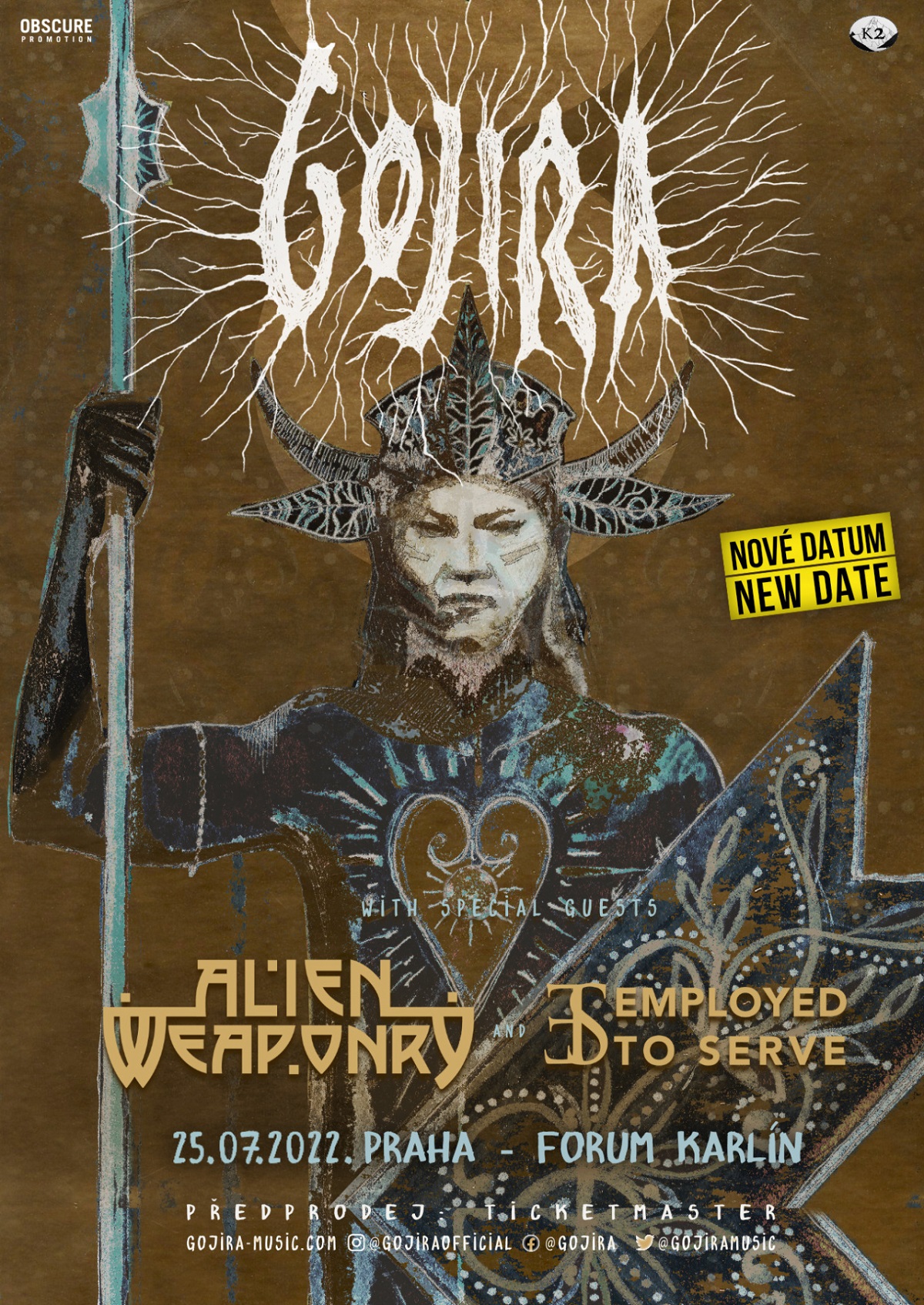 Zdroj: TS