Streda 27. júla je už dávnejšie zapísaná vo všetkých kalendároch fanúšikov kvalitnej tanečnej hudby minulého storočia. Do hlavného mesta zavíta kultová kapela zo zámoria Kool & The Gang, ktorá ovplyvnila hudbu troch generácií. Ako úvodný akt večera v Bratislavskej NTC Aréne sa predstaví nemenej slávna hudobná formácia z Anglicka Delegation band v plnej zostave na čele so spevákom Rickym Baileym. Tieto dve kultové kapely sú jasným dôkazom, že v Bratislavskej NTC Aréne sa strhne zúrivá funky night!
Skupina Kool & the Gang, oficiálne vznikla v roku 1969, po piatich rokoch vystupovania pod rôznymi názvami skupín ovplyvnila hudbu troch generácií a po 50-tich rokoch na scéne sa skupina stala skutočnou legendou nahrávacieho priemyslu.
Vďaka ikonickým skladbám ako Celebration, Cherish, Fresh, Ladies' Night, Joana, Get Down On It majú na svojom konte dve ceny Grammy, sedem ocenení American Music Awards, 25 najlepších hitov R&B, 9 hitov Top Ten pop a 31 zlatých a platinových albumov.
Kool & the Gang vystupujú nepretržite dlhšie ako ktorákoľvek R&B skupina v histórii a ich nepriestrelné funkové a jazzové aranžmány z nich urobili najviac samplovanú R&B skupinu všetkých čias. Recenzent nedávno nazval ich vystúpenie "24-karátovou show" a každý rok, dokonca aj po polstoročí na cestách, prinášajú nepretržitú šnúru vystúpení po celom svete.
V roku 1964 sa Ronald Bell a jeho brat Robert "Kool" Bell pripojili k priateľom z Jersey City Robertovi "Spike" Mickensovi, Dennisovi "Dee Tee" Thomasovi, Rickymu Westfieldovi, Georgovi Brownovi a Charlesovi Smithovi, aby vytvorili jedinečnú hudobnú zmes jazzu. , soul a funk. Najprv sa nazývali Jazziacs, skupina prešla rôznymi názvami – The New Dimensions, The Soul Town Band, Kool & the Flames – a až potom prišiel slávny názov skupiny Kool & the Gang ktorý pretrváva do dnešných čias.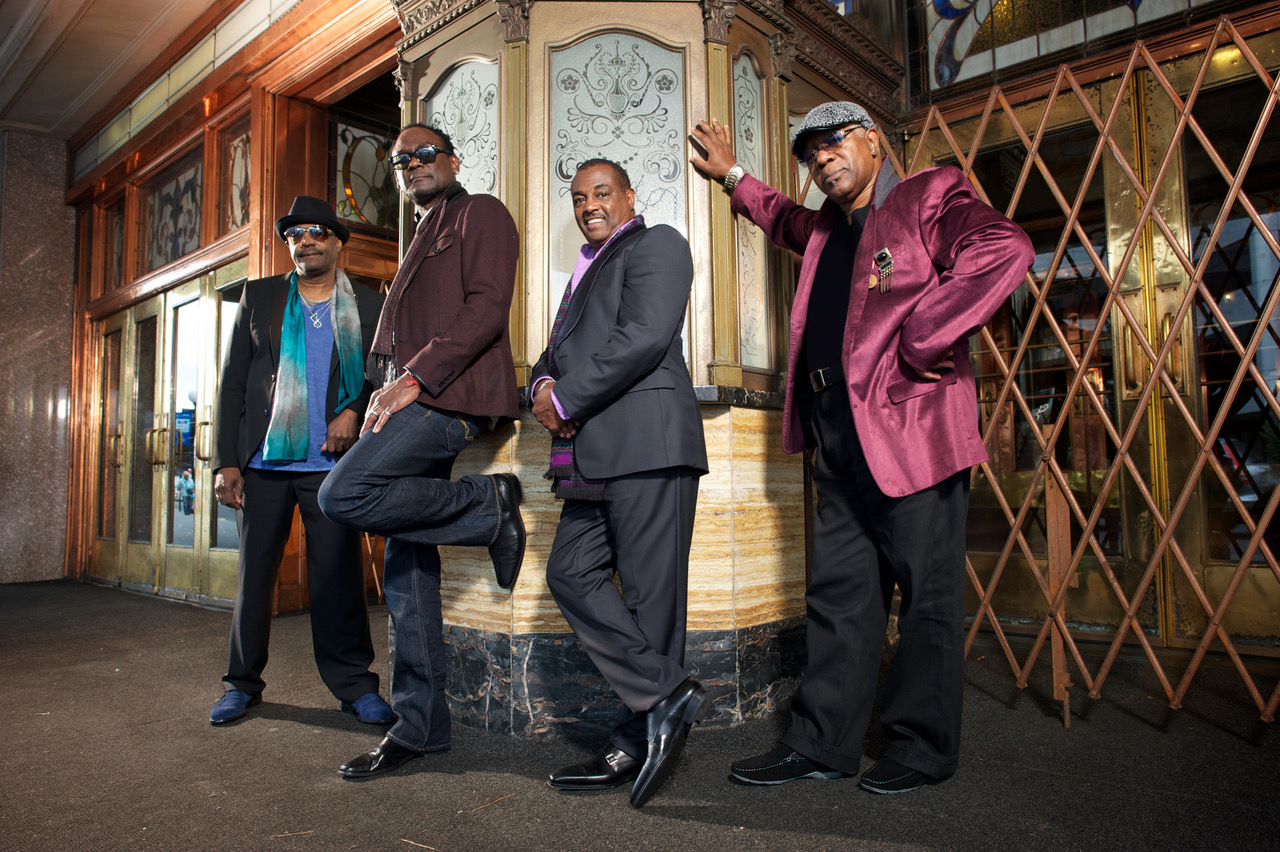 V roku 1969 vydali Kool & the Gang svoj debutový album s vlastným názvom. Bol to úvod k téme, hudba je posolstvom, za ktorým dnes stojí Kool & the Gang. Inštrumentálny album bol vyjadrením ich hlbokej lásky k hudbe. Bol to tiež úvod k ich charakteristickému zvuku so zúrivými aranžmánmi, ktoré vytvorili Khalis, Dee Tee a Spike. Ich debutový album splodil ich prvý singel Kool & the Gang v rebríčku Billboard R&B a neskôr Let the Music Take Your Mind.
V roku 1970 sa ich odvážny druhý set Live at the Sex Machine dostal na 6. miesto v rebríčku Billboard R&B a priniesol tri úspešné single: Funky Man, Who's Gonna Take the Weight a I Want to Take You Higher. Nasledovali skladby The Best Of Kool & the Gang s The Penguin, Kool & the Gang Live at PJ'S, Music Is The Message a Good Times, ktoré pomohli upevniť zvuk, ktorý ohromil nielen fanúšikov, ale aj takých súčasníkov ako James Brown a Nina. Simone. Hviezdna povesť kapely rástla s každým albumom, ale zlatý disk Wild & Peaceful z roku 1973 posunul Kool & the Gang na inú úroveň, podnietený nesmrteľnými párty hymnami Funky Stuff, Hollywood Swinging a platinovým hitom Jungle. Boogie. Nasledovali hity ako Higher Plane , klasika Summer Madness (obsiahnutá v soundtracku k filmu Rocky, ktorý získal Grammy) a LP platne Spirit of the Boogie, Love & Understanding a Open Sesame. Titulná skladba posledne menovaného bola uvedená na najpredávanejšom filmovom soundtracku všetkých čias, Horúčka sobotňajšej noci, čím skupina získala svoju druhú Grammy.
V roku 1979 Kool & the Gang odhalili nový hladký zvuk s Ladies Night. Produkoval ho legendárny pop/jazzový hudobník Eumir Deodato a stal sa ich prvým platinovým albumom. Titulná skladba číslo 1 R&B dosiahla 8. miesto v kategórii Pop. Po ňom nasledovali Too Hot. V 80. rokoch ovládli mainstream, počnúc dvojplatinovým albumom Celebrate ( vynesený na vrchol s medzinárodným monster hitom Celebration, ktorý bol šesť týždňov na vrchole R&B rebríčka a stal sa popovým singlom číslo 1).
Nahrávky Get Down On It, Take My Heart, Let's Go Dancing, Joanna, Tonight, Misled, popový megahit Cherish a hymna Fresh (tieto posledné tri z multiplatinového LP Emergency) upevnili skupine vrcholné medzinárodné hviezdne postavenie. Kool & the Gang získali globálnu komerčnú podporu, podporili nespočetné charitatívne akcie a boli jedinou americkou skupinou, ktorá sa zúčastnila na projekte BAND AID'S 1984 Do They Know It's Christmas pre obete hladomoru v Afrike.
S explóziou hip-hopu v 90. rokoch sa z Kool & the Gang stal neuveriteľný katalóg groovov obľúbenými DJ-mi. Boli na druhom mieste za ikonou R&B Jamesom Brownom ako zdroj ukážok rapovej hudby.
Dnes sa táto skupina teší celosvetovej sláve a uznaniu. Bicie rytmy Kool & the Gang, basa, gitara a charakteristické linky sa nesú skladbami mnohých umelcov vrátane Beastie Boys, Jay-Z, Madonny, Janet Jackson, Cypress Hill a P. Diddy.
Kool & the Gang je široko-ďaleko najsamplovanejšia kapela v hip-hope. Ich hudba sa objavuje aj na soundtrackoch k Rockymu, Saturday Night Fever, Pulp Fiction, Wreck-It Ralph a nespočetnému množstvu ďalších.
V roku 2014 boli ocenení cenou BET Soul Train za celoživotné dielo a v októbri 2015 v meste, o ktorom spievajú v jednom zo svojich prvých hitov "Hollywood Swinging", dostali Kool & the Gang tú česť zaujať ich miesto v americkom muzikáli. Ikony s hviezdou na Hollywoodskom chodníku slávy.
V roku 2016 vydali singel "Sexy (Where'd You Get Yours)", ktorý sa dostal na 15. miesto v rebríčku Billboard Adult R&B. Skladba znamená modernizáciu nezameniteľného zvuku skupiny Kool & the Gang až na tanečný parket. Bol to ich prvý hit v hitparáde airplay za posledných desať rokov.
Kool & the Gang nedávno oslávili 50. výročie. Tento míľnik oslávili uvedením do Siene slávy v New Jersey a na ich počesť bola premenovaná ulica, na ktorej vyrastali v Jersey City: "Kool & the Gang Way."
K tomu všetkému album "Celebrate!" bol uvedený do siene slávy Grammy.
Nenechajte si ujsť príležitosť vidieť dve obrovské legendy naživo – už túto stredu
od 18:00hod. v NTC Aréne Delegation Band a Kool & The Gang. Vstupenky v sieti Predpredaj.sk a Ticketportal.sk.
Zdroj: TS