Stepne ukrajinskej režisérky Maryny Vroda je melancholickým filmom o lúčeniach. O lúčení sa s drahými, s minulými časmi, s pôvodom. Film, ktorý bude divákov konfrontovať s vlastnými osobnými spomienkami uvidia v kinách od 23. novembra.
Stepne mal svetovú premiéru na Medzinárodnom filmovom festivale v Locarne v auguste tohto roka a odniesol si z neho cenu za najlepšiu réžiu a cenu filmových kritikov FIPRESCI. Slovenským producentom filmu je Peter Kerekes a v distribúcii kín ho diváci uvidia vďaka spoločnosti Filmtopia.
Maryna Vroda je známa krátkym filmom Cross-Country (2011), za ktorý získala Zlatú palmu na Medzinárodnom filmovom festivale v Cannes. Stepne je jej celovečerným debutom, na ktorom pracovala viac ako desať rokov.
Príbeh, ktorý je zasadený do veľkolepej zimnej ukrajinskej prírody, sa odohráva na pozadí postupne zanikajúcich ukrajinských dedín a vynárajúcich sa pocitov odcudzenia medzi ľuďmi v postsovietskej spoločnosti. Stepne je príbehom Anatolija (Oleksandr Maksiakov), muža, ktorý sa vracia domov z veľkomesta, aby sa postaral o svoju umierajúcu matku (Nina Antonova). Odchod matky, opätovné stretnutie s bratom (Oleg Primogenov) a ženou (Radmila Shchegoleva), ktorú miluje, ho prinútia zamyslieť sa nad svojím životom a rozhodnutiami, ktoré v živote urobil. A potom, tesne pred svojou smrťou, povie matka Anatolijovi o poklade, ktorý zakopala v kôlni.
"Myšlienka na tento film sa vo mne rodila od chvíle, keď mi zomreli starí rodičia a ja som už nemala komu klásť otázky o našej rodine a sovietskej minulosti mojej krajiny. Mlčanie minulých generácií o ich vlastnej histórii ma prinútilo vytvoriť tento film, ako otázku o histórii mojej rodiny a postsovietskej spoločnosti v mojej krajine. Ako mladá Ukrajinka som očakávala spoločenské zmeny. Niečo extrémne veľké. A predstavovala som si, že budem súčasťou tej spoločenskej explózie v krajine, ktorá prišla v rokoch 2013-2014 v podobe revolúcie dôstojnosti. Okrem toho som chcela opísať atmosféru novej éry oligarchov a hodnoty spoločnosti, ktoré sa v tom čase drasticky menili, niekedy až veľmi brutálnym spôsobom. Ako filmárku ma vždy zaujímala téma miznutia, straty, odchodu a lúčenia sa s niečím naozaj hodnotným. Ide o zánik celého systému sociálnych vzťahov medzi ľuďmi, vymazanie minulosti človeka alebo štátu v dôsledku zmien v štruktúre spoločnosti; je to rozlúčka s týmito neuchopiteľnými vecami, ktoré sa už nikdy nevrátia. Bola som ohromená, že som svedkom zániku ukrajinských dedín a cítila som potrebu to všetko zachytiť, vzdať hold minulosti a zobraziť časť kultúry, ktorá sa postupne stráca. Stepne je elegický príbeh, kde ticho predstavuje jednu z hlavných postáv. Je to ticho, ktoré pokrýva nekonečné ukrajinské stepi a ozýva sa v zvukoch minulých generácií," hovorí režisérka filmu Maryna Vroda.
Maryna Vroda sa narodila v roku 1982 na Ukrajine. V roku 2007 ukončila štúdium réžie na Kyjevskej národnej univerzite Divadla, kinematografie a televízie I. K. Karpenka-Karyho. V roku 2011 jej krátky film Cross-Country získal Zlatú palmu v Cannes. V roku 2010 sa Maryna zúčastnila programu Berlinale Talent Campus a v roku 2016 absolvovala magisterské štúdium na Filmovej univerzite Babelsberg Konrada Wolfa. Film Stepne je jej celovečerným debutom.
"Film ma od začiatku nadchol silnou atmosférou, skvelými hereckými výkonmi, nádhernou kamerou a hlavne alchymicky presne zmiešanými dokumentárnymi scénami. Krásne je, že film funguje v niekoľkých vrstvách. Univerzálny príbeh o smrti matky a vzťahu dvoch bratov je zrozumiteľný aj bez poznania reálií. Ale zasadenie filmu do vymierajúcej oblasti na východe Ukrajiny vypovedá aj príbeh veľkého spoločenstva tráum, ktoré si so sebou nesie," hovorí producent filmu Peter Kerekes.
Realizáciu a distribúciu filmu podporil Audiovizuálny fond.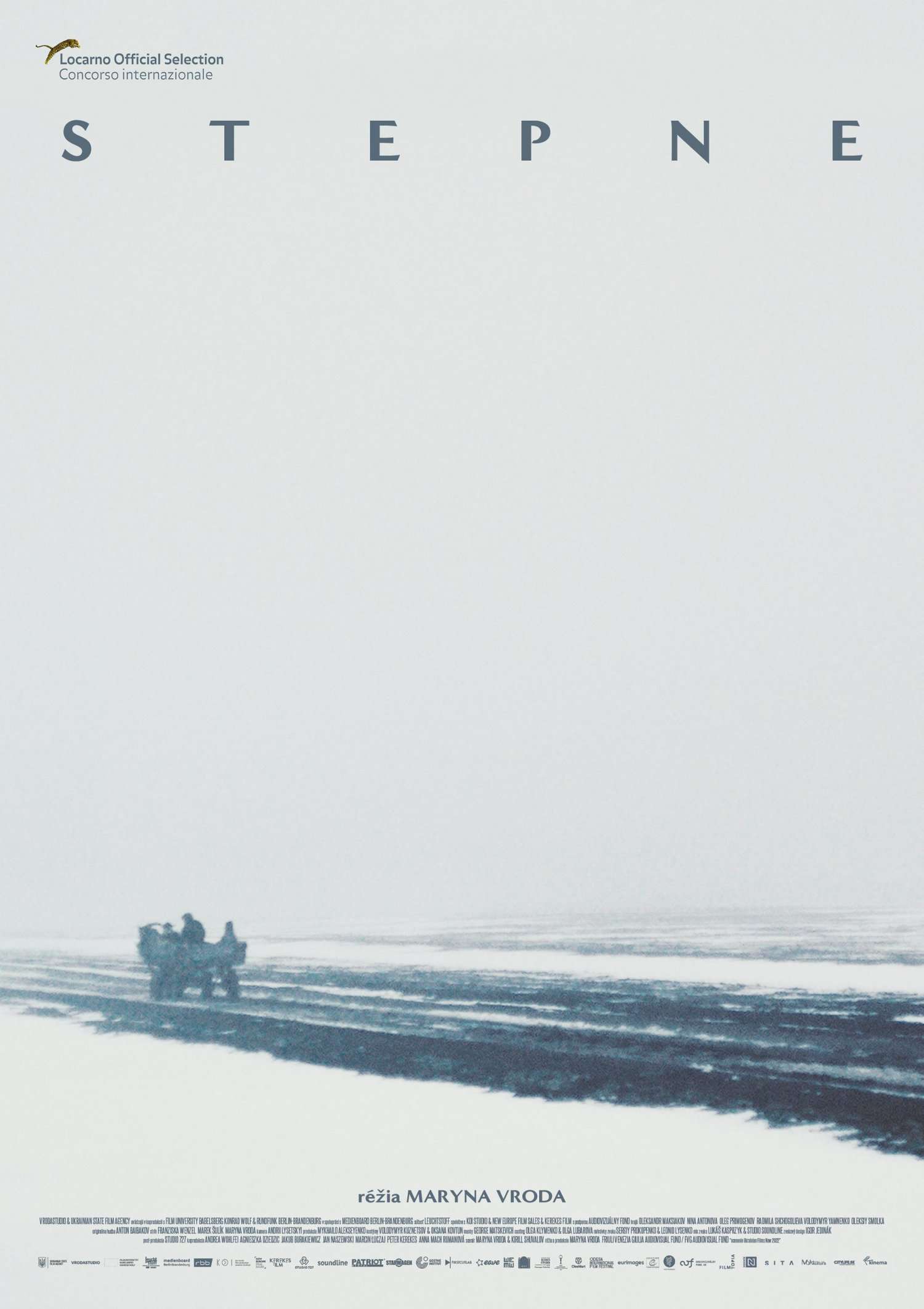 Zdroj: TS