Marek Bohunický alias Bobsan vydáva novú tanečnú dosku Frydays. Ako podotýka – tento album je ako výber len tých najlepších fotiek z dovolenky. Spomienky, ktoré si človek zapamätá, to čo sa dialo medzi tým je zabudnuté. Vychádza na vinyle vo vydavateľstve Gergaz, ktorý je možný si už pred objednať.
Piatková noc – to je hlavný leitmotív nového albumu Frydays od slovenského producenta Mareka Bohunického, ktorý si hovorí Bobsan. Názov je slovnou hračkou na slová "piatková zábava" a "praženie" v angličtine. Obsahuje skladby v žánroch ako soulful house, tech house, melodic techno, breakbeat, rave a kaytranada beats. Inštrumentálne pasáže sú vyplnené vokálmi vo väčšine skladieb. Cieľom bolo vytvorenie hutného a dynamického zvuku so silnými kopákmi, ktoré prebudia k životu aj hlbokými syntetickými basovými linkami.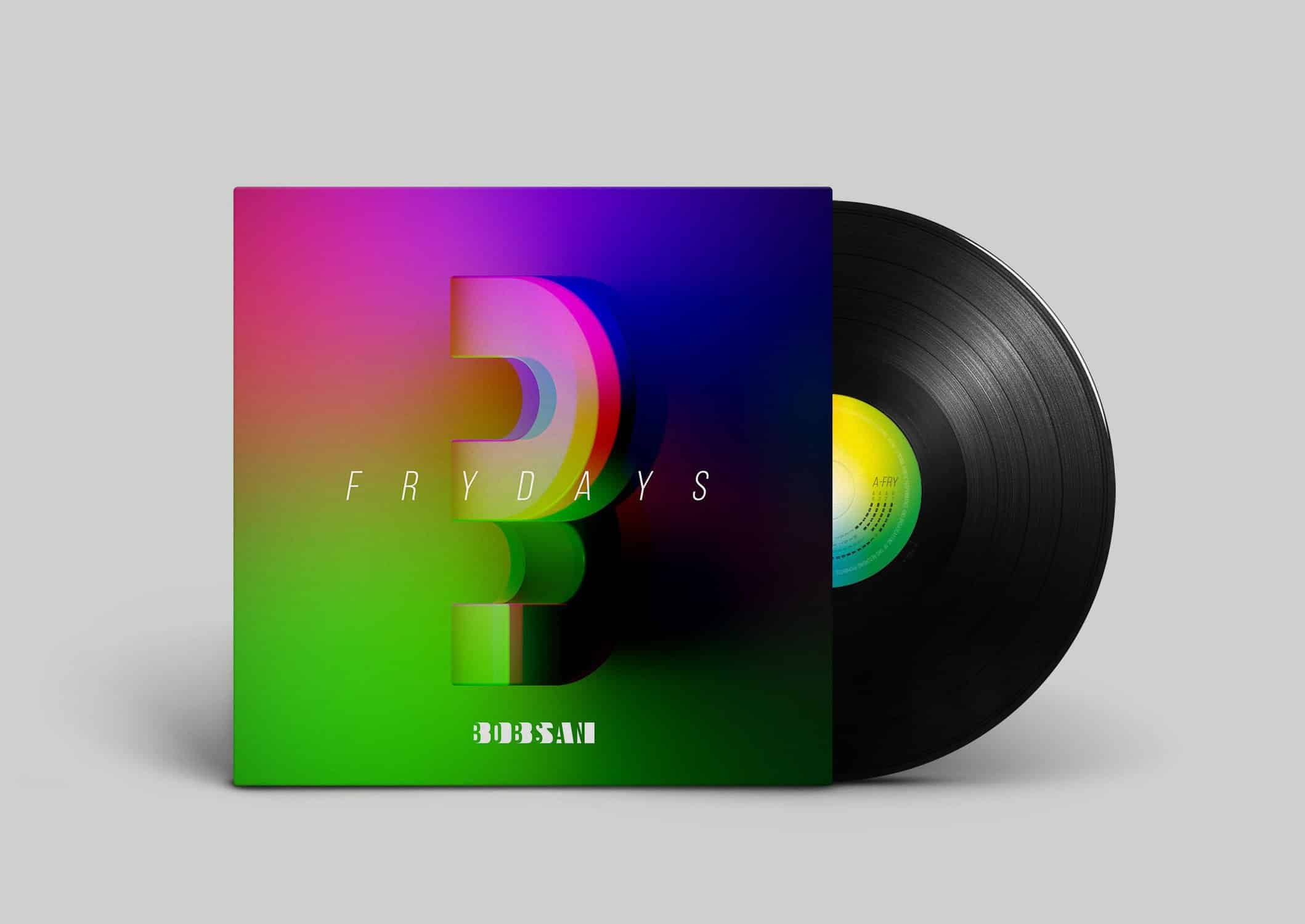 Bobsan sa tiež snažil minimalizovať použitie samplov a slučiek a všetky zvuky a vzory si sám vytvoril: "Nie je to typický album s úvodom jadrom a záverom. Je určite určený pre poslucháčov elektronickej tanečnej hudby, ktorí čakajú zmeny energie, gradácie, vypustenia a celkovo dynamickú hudbu, ale stále nerezignovali na pesničkovosť. Tento album je ako výber len najlepších fotiek z dovolenky (v klube). Spomienky, ktoré si človek zapamätá, to čo sa dialo medzi tým je zabudnuté."
Bobsan na seba upozornil už v roku 2015, keď vydal Happy Rave EP. Inšpiroval sa rôznymi tanečnými štýlmi ako funk, breakbeat, hiphop, rave a predovšetkým housom. Taktiež koketoval so živou hudbou, keď v sprievode bubeníka Mareka Gregora zahral aj na Grape. Taktiež bol členom na Sub-urb Night v dnes už legendárnom Subclube a hostiteľom Hipster Paradise. V roku 2020 mu vyšiel štúdiový debut 40X20.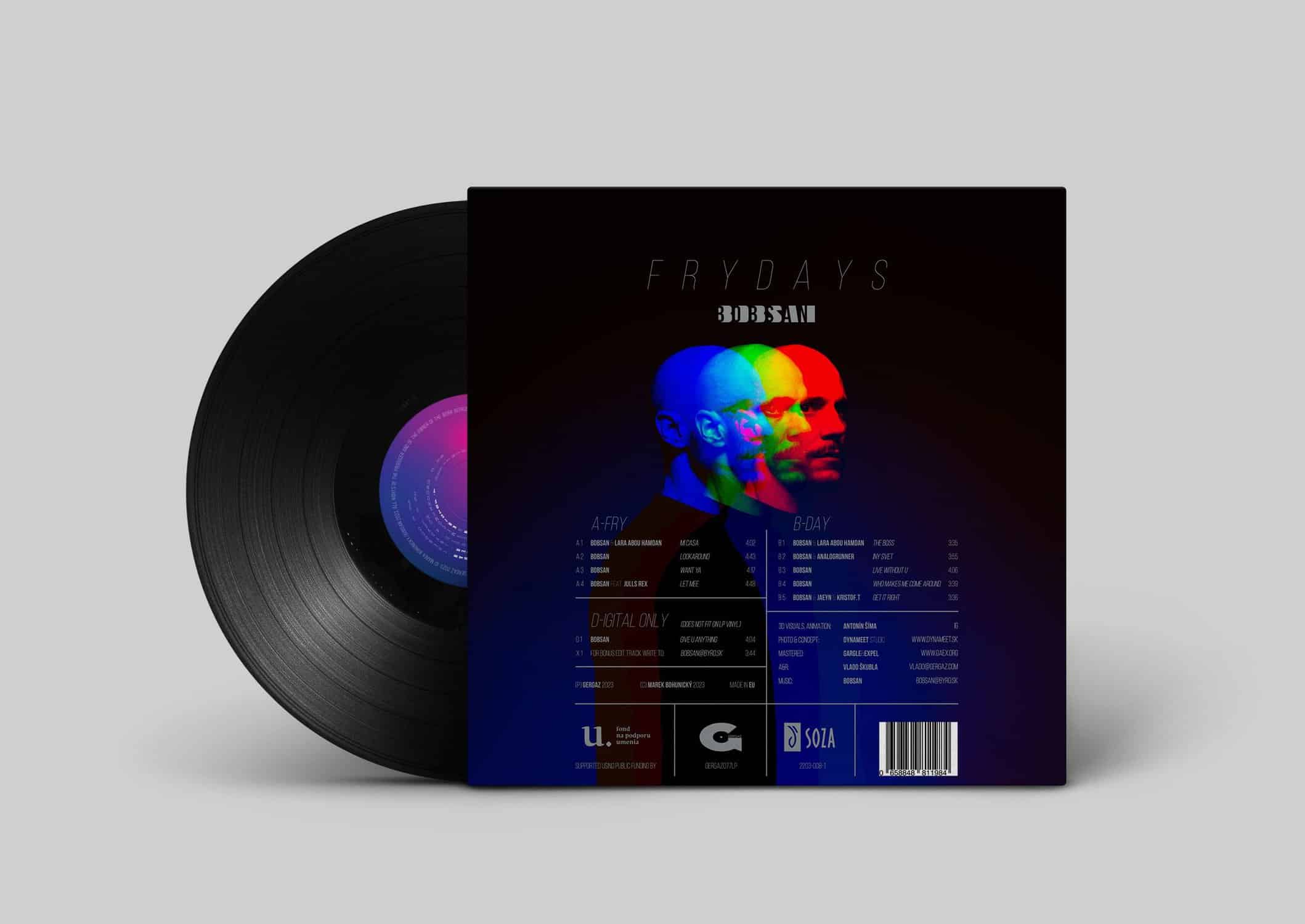 Čím sa jeho nová nahrávka Frydays líši od prechádzajúcej tvorby a pre koho je určená, Bobsan odpovedá: "Už som vydal jeden "veľký" album pred tým a pred tým asi päť ďalších, ktoré som len napaľoval na CD a rozdával. Keď hudbu tvorím, som do nej veľmi ponorený a nie vždy si uvedomujem ako to znie a kam to preto je určené. Proste len robím skladbu a snažím sa ju uspokojivo dokončiť. V albume Frydays som adresoval úplne inú potrebu v sebe: spojiť hudbu čo autorsky píšem s tým, že ju budem aj rád hrať ako DJ a to nielen v lounge setoch. Tanečná hudba musí mať v sebe dostatok čírej energie, aby dokázala ľudí udržať v pohybe, hlavne v konkurencii iných napeckovaných skladieb. Je to aj otázka technická – sound design a mixáž. A toto som mal na mysli pri komponovaní každej skladby. Bol som oveľa prísnejší sám k sebe, každú pasáž som sa snažil urobiť zaujímavo v kontraste k tomu čo je okolo. Nič som nenechával len ako výplň. Pomohlo mi pri tom intenzívne štúdium hudobnej produkcie, a preto som sa menej zasekával na technických aspektoch hudby a proste mi zostalo viac času venovať sa samotnej hudbe. Teraz keď to zahrám na párty, tak to celé riadne "buchoce", hrá to hlasno a porovnateľne s top skladbami, má to viacej groove než doteraz, takže sa poslucháč môže sústrediť už len na to, či ho to baví alebo nie."
Bobsan si prizval na album viacerých hostí. V úvodnom singli Mi Casa aj v skladbe The Boss spolupracoval so speváčkou a gitaristkou Larou Abou Hamdan, slovenský producent Analogrunner odtlačil svoj rukopis v tracku Iný Svet, Julls Rex z Waterbased účinkovala v Let Mee a kolo hostí uzatvára zahraničné duo – rakúska speváčka Jaeyn (Nicole Jaeger) a maďarský gitarista Kristof.T (Kristóf Törőcsik) v skladbe Get It Right.
Link na predpredaj vinylu je spustený na tomto linku: https://gergaz.bandcamp.com/album/frydays-2
Zaujímavo pôsobí aj grafika vytvorená architektom a designérom herných máp Antonínom Šímom, ktorá v sebe spája rozličné animácie – otáčajúci sa symbol pripomínajúci písmená BBSN, nasvietené farebnými svetlami, ktoré svojím zmiešavaním vytvárajú rôzne odtiene a zvláštny RGB efekt. Na zadnej strane obalu sa nachádza ďalší vizuálny experiment – Bobsanova podobizeň, ktorú spracovalo Dynameet studio, keď ho naraz na tri kamery nafotili vždy v trochu inom uhle a spätným prekrytím cez seba vznikol pôsobivý pohyblivý efekt.
Album vychádza na prestížnom labeli Gergaz – okrem obvyklého digitálu aj na 12 palcovom LP vinyle. Digitálna verzia obsahuje jednu skladbu navyše. Každý kto si zakúpi LP album získa link na stiahnutie a dostane sa k bonusovému remixu. Táto skladba bude súčasťou pripravovanej live-show, ktorú s Bobsanom pripravuje s bubeníkom Marekom Gregorom alias marek_drummer: "Už sme podobný projekt raz robili – premiéru mal na Grape 2016 a neskôr ho predviedli v rôznych kluboch po Slovensku. Teraz to bude s vlastnou autorskou hudbou. Plus chystáme naše vlastné "flipy" na známe klubové hity. Súčasťou live vystúpenia má byť aj speváčka a vokalistka Lara Abou Hamdan, s ktorou som napísal dve skladby na albume. Táto lajfka má byť v prvom rade zábavná, pestrá a tanečná. Vizualizácia hudobných myšlienok je pre mňa veľmi dôležitá – určite by som chcel živé vystúpenie doplniť aj o túto zložku. Vedelo by to skomplexniť zážitok. S Marekom sme tento plán posunuli až ako doplnkovú vec, ktorú neskôr predstavíme ako rozšírenie live show. Je to výzva pre mňa alebo výzva nájsť na spoluprácu umelca, ktorý by do toho išiel s nami."
Vydanie vinylu Frydays z verejných zdrojov finančne podporil Fond na podporu umenia.
Bobsan – Frydays
https://gergaz.bandcamp.com/album/frydays-2
Singel Mi Casa
https://open.spotify.com/track/3xMjtDic4J9b6kYY5BUTND?si=VFhJC1sXTGm9tny3oH89vg
https://gergaz.bandcamp.com/album/mi-casa-single
Label: Gergaz
Mastered @ gargle and expel studio (www.gaex.org)