Asi u

ž

tušíte, o čem následující slova budou. Naše vláda letošní léto z bezpečnostních důvodů pandemické nákazy nepovolí

ž

á

dné festivaly.
I my tedy musíme přistoupit k přesunutí Basinfirefestu na příští rok. Ani netušíte, jak moc nás to mrzí. Obzvlášť v situaci, kdy jsme se po dvou letech, co se Basin nekonal, do jeho nové kapitoly vrhli s veškerou vervou.
Ale nezoufejme a soustřeďme se především na to, abychom tuto šílenou dobu ve zdraví přežili a abychom se na louce u Spáleného Poříčí za rok skutečně sešli. Bude proč!
Pokud tento ročník měl být "zahajovací", vězte, že v roce příštím se chystáme šlápnout do pedálů na plný plyn a ukázat vám jižcelistvou vizi festivalu.
Samozřejmě už probíhají jednání, aby letošní nabušený line-up kapel pro příští ročník zůstal stejný. Vedle toho ale očekávejte jeho další rozšíření. Nejen o nová hvězdná jména, ale i o čtvrtý festivalový den!
Nový termín Basinfirefestu je 24. – 27. 6. 2021 a Vaše zakoupené vstupenky na něj zůstávají v platnosti.
V pondělí 11. května očekávejte doplňující informace, jak to bude s případným vracením vstupenek, ale věříme, že jsme Vám dali dobré důvody si je ponechat, a zároveň doufáme, že nám jejich ponecháním vyjádříte svou podporu. Budeme ji potřebovat! Děkujeme.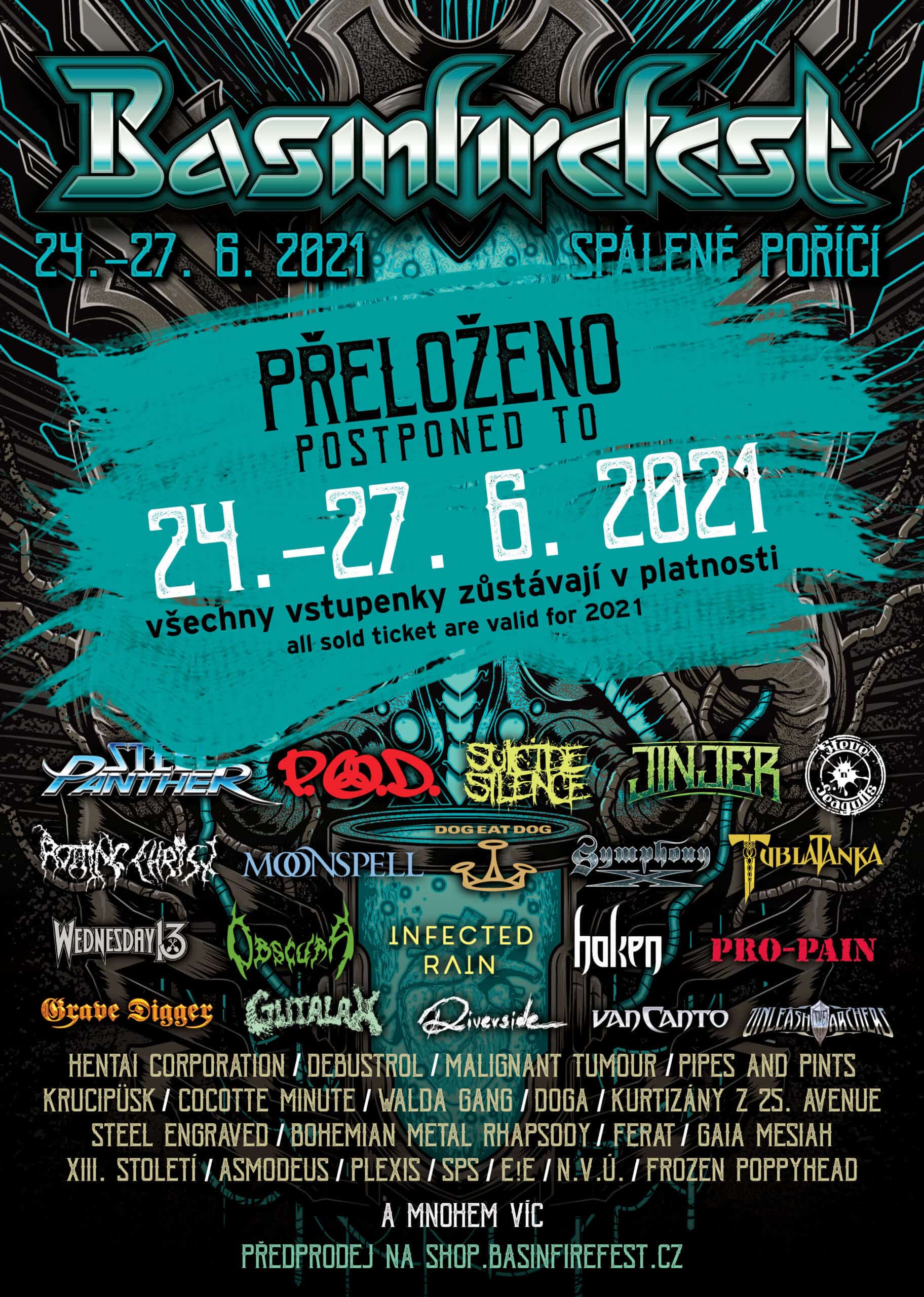 BFF team