Baron Prášil – i vďaka jedinečnému stvárneniu Miloša Kopeckého vo filme Karla Zemana, pre mnohých z nás nezabudnuteľná, možno až kultová postava. Cestovateľ, dobrodruh a rozprávač (či skôr "táraj"), ktorého príbehy sú fantastické i fascinujúce. Supraphon teraz vydáva dobrodružstvá Barona Prášila na CD-MP3 i digitálne v podobe, v akej ich – vo forme prístupnej i tým najmenším poslucháčom – prerozprával český autor Adolf Wenig (1874–1940) a nanovo načítal renomovaný herec, dablér a laureát Ceny Alfréda Radoka Miroslav Táborský.
"S postavou Barona Prášila som sa stretol asi ako každý chlapec mojej generácie vo filme Karla Zemana. To meno sa ale do českého jazyka vžilo ako synonymum toho, keď si niekto vymýšľa, a tak som sa s ním stretával už skôr a častejšie," spomína Miroslav Táborský na svoje prvé stretnutie s postavou, ktorá sa prvýkrát objavila na stránkach kníh už v roku 1781.
Fenomén Barona Prášila je o to pozoruhodnejší, že nejde o vymyslený charakter, ale o skutočnú historickú osobnosť. Reč je o nemeckom vojakovi a cestovateľovi, barónovi von Münchhausenovi (1720–1797), ktorý po návrate domov z vojenských tažení rozprával svojim priateľom množstvo vymyslených príbehov o svojich neuveriteľných dobrodružstvách. Tieto výmysly mali taký ohlas, že len štyri roky po ich prvom anonymnom vydaní ich v roku 1785 preložil do angličtiny a vydal v Oxforde nemecký knihovník, spisovateľ a vedec Rudolf Erich Raspe.
V roku 1776 knihu preložil späť do nemčiny a doplnil o množstvo nových príbehov spisovateľ Gottfried August Bürger (1747–1794). Dobrodružstvá Barona Prášila neskôr spracovali ďalší autori i filmoví tvorcovia vrátane Miroslavom Táborským spomínaného filmu Karla Zemana z roku 1961. "Film bol pre mňa pri práci na audioknihe inšpiráciou a zároveň priživil moju zvedavosť, ako tie príbehy vyzerajú v literárnej podobe," dodáva Miroslav Táborský.
Na margo samotnej interpretácie jednotlivých príbehov Táborský hovorí: "Hľadal som mieru toho, ako "klamať" čo najpravdivejšie a zároveň s eleganciou a nadhľadom." Zároveň priznáva, že pri načítaní zažil i prekvapivé okamihy: "Niektoré príbehy ma zaskočili drsným až hororovým nádychom… Chápem, že tie sa do filmu nedostali. Tam boli tie "neškodnejšie"."
Táborského majstrovský prednes podčiarkuje nespornú kvalitu Prášilových nestarnúcich príbehov z ciest po vode, na súši i vo vzduchu, ktoré patria k tomu najzábavnejšiemu, čo vo svetovej literatúre vzniklo. Napokon renomovaný herec má na svojom konte už pekné množstvo audiokníh i bohaté skúsenosti s ich interpretáciou a ako sám podotýka, tento žáner je mu blízky: "Audioknihy počúvam predovšetkým v aute počas dlších ciest. Úžasne to likviduje únavu. Doma nemám toľko možností, ale nahrádza mi to i nedostatok času na čítanie kníh. V čase koronavírusu som sa, však vrátil zase k tých papierovým. Po dlhej dobe mám čas…"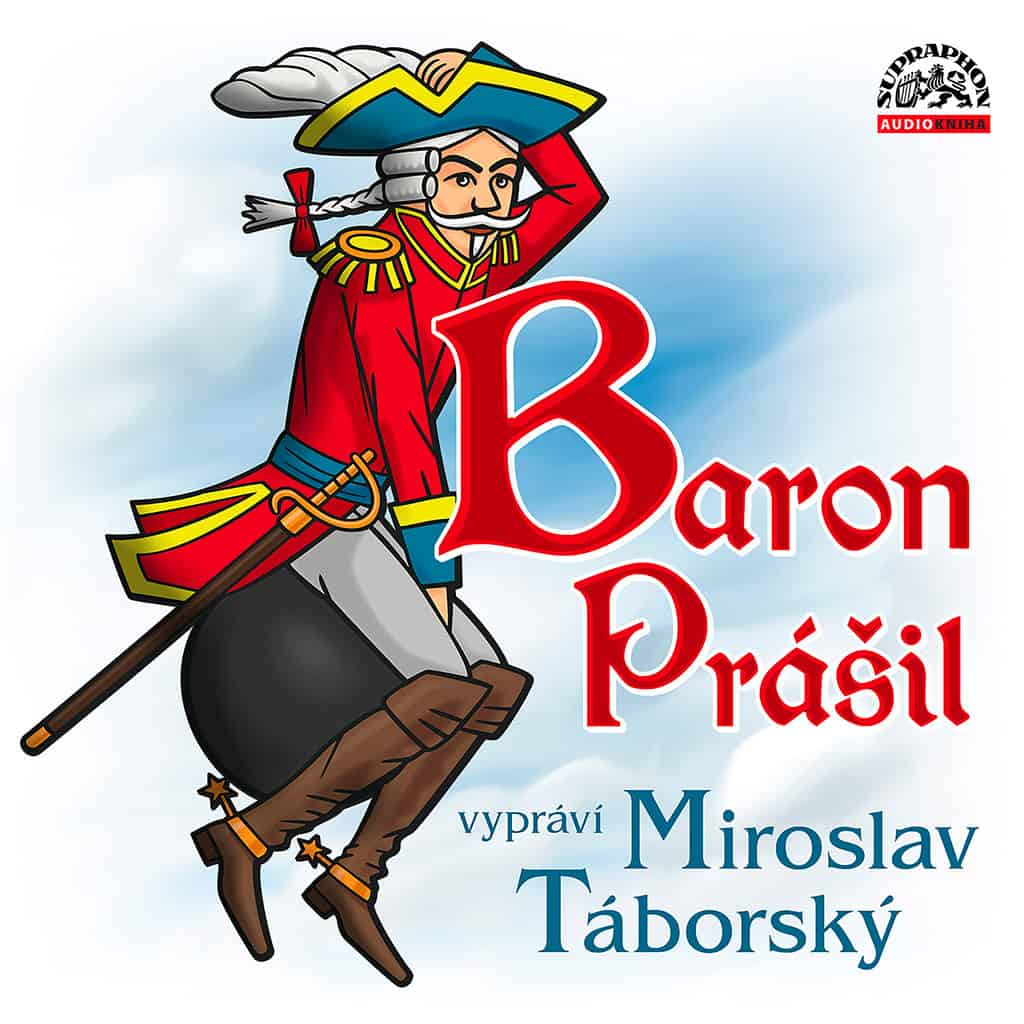 Zdroj: TS