Někdo vyleze z fabriky a je rád, že alespoň na pár hodin svou mašinu neuvidí. Jiný si na ni naopak potrpí a tahá ji s sebou takřka po celém světě, poutá se k ní, čímž na ní dokonce hraje. Viděli jste japonskou kultovku Tetsuo? Author & Punisher je kyborg 21. století!
Strojní inženýr Tristan Shone alias "jednočlenný" industrial drone/doom projekt AUTHOR & PUNISHER se hudbě věnuje už od roku 2004. Své nástroje, které vypadají jako mechanické mučicí nástroje ze série Saw, vyrábí (profesně i akademicky je vzdělaný v oboru strojírenství a sochařství). I přes žánrové zařazení své hudby do industrial/noise a experimentální hudby, je však v jádru muzikant, snad i metalista (metal = kov), ačkoli naprosto přesvědčivě dokáže navodit atmosféru Posledního soudu, kde hlavním soudcem není žádná nadpřirozená bytost, ale mohutný kovový stroj, který nahradil cokoli z živé tkáně.
Nadcházející koncerty A&P ale bude doprovázet kytara, takže už to nebude jen čistý industrial zvuk. Shone však zvuk skutečných kytar ke své abstraktní elektronice přidal už na jeho poslední (sedmé!) řadovce "Krüller", což metalovější atmosféru zesiluje. Novince je v tomto pohledu trošku vytýkáno, že je melodičtější. Ano je. Z "Krüller" prolézá nostalgická vzpomínka na lidskost, ale chlad posthumánní budoucnosti, kde stroje točí soukolími dál bez nás, je stále klíčový. Furt je to krutě neurotická a vzrušující heavy lázeň, v níž zvuk vedle Godflesh, Throbbing Gristle nebo Nine Inch Nails může připomenout třeba My Bloody Valentine nebo Type O Negative (poslechněte si "Drone Carrying Dread" s až romanticky zasněnou shoegaze atmosférou).
Chcete-li se na nadcházející věk strojů připravit a život v průmyslové roboautomatizaci, změti MIDI signálů a frekvenčních oscilacích přežít, přijďte na alespoň jeden z jeho nadcházejících koncertů. Budete na Tetsua a Skynet připraveni.
Jako support na obou koncertech vystoupí MVTANT. V jeho hudbě se potkává klasický post-punk, industrial, EBM, ale i darkwave a inspirace starými horory a sci-fi, takže se v jeho zvuku potkává nové i staré, kakofonie s melodií. Je to zdigitalizovaná elektronková televize – na pohled omšelá zrnící krabice, co po vylazení nabízí nejlepší obraz a moderní funkce. Post-industrialwave.
AUTHOR & PUNISHER, MVTANT
30. 3. 2022 – Praha, Modrá Vopice
FB event: https://facebook.com/events/635322474338944
Předprodej: https://obscure.cz/cs/tickets/detail/id/474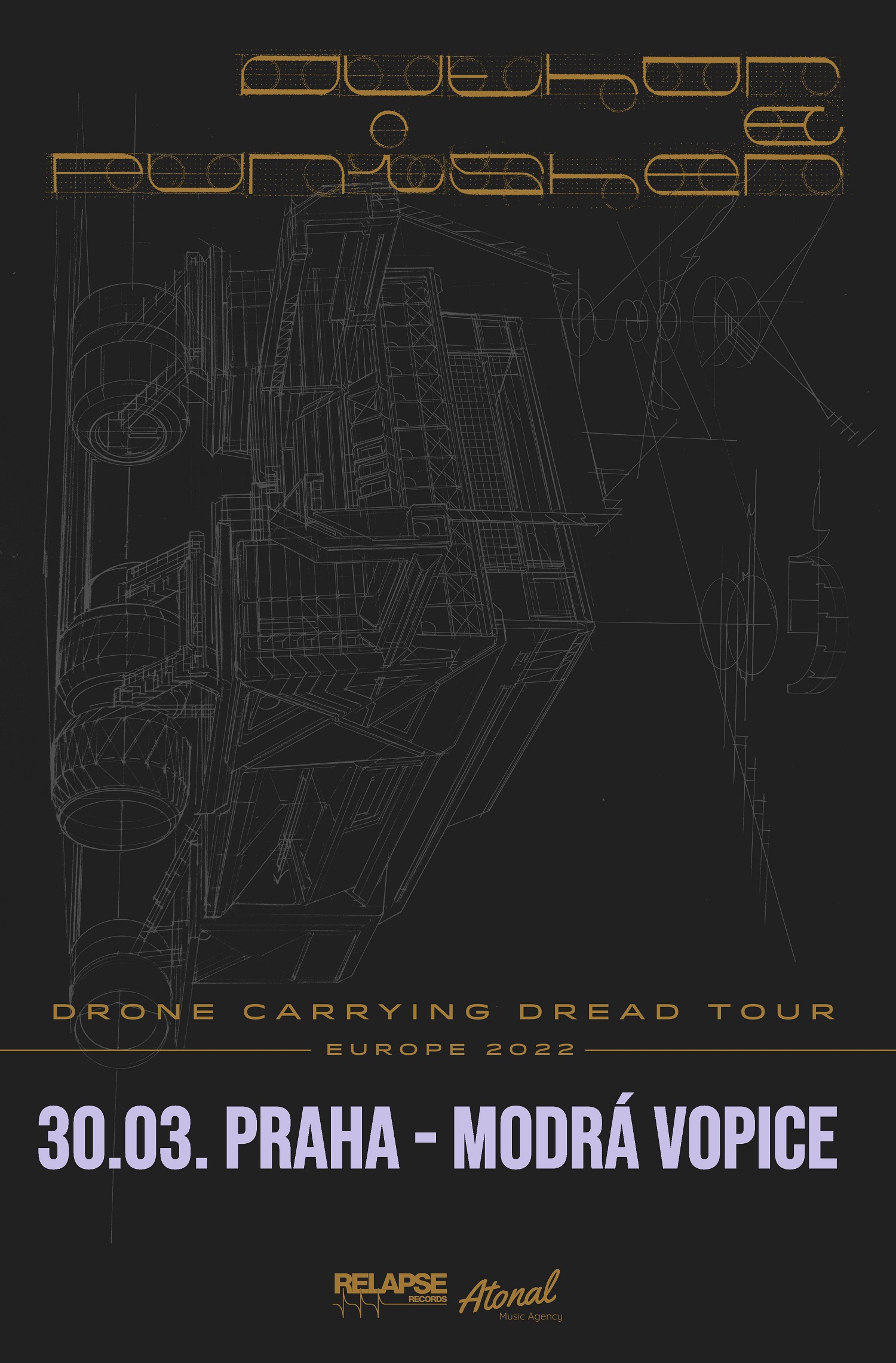 31. 3. 2022 – Bratislava, Randal
FB event: https://facebook.com/events/2421804144621649
Předprodej: https://obscure.sk/cs/tickets/detail/id/475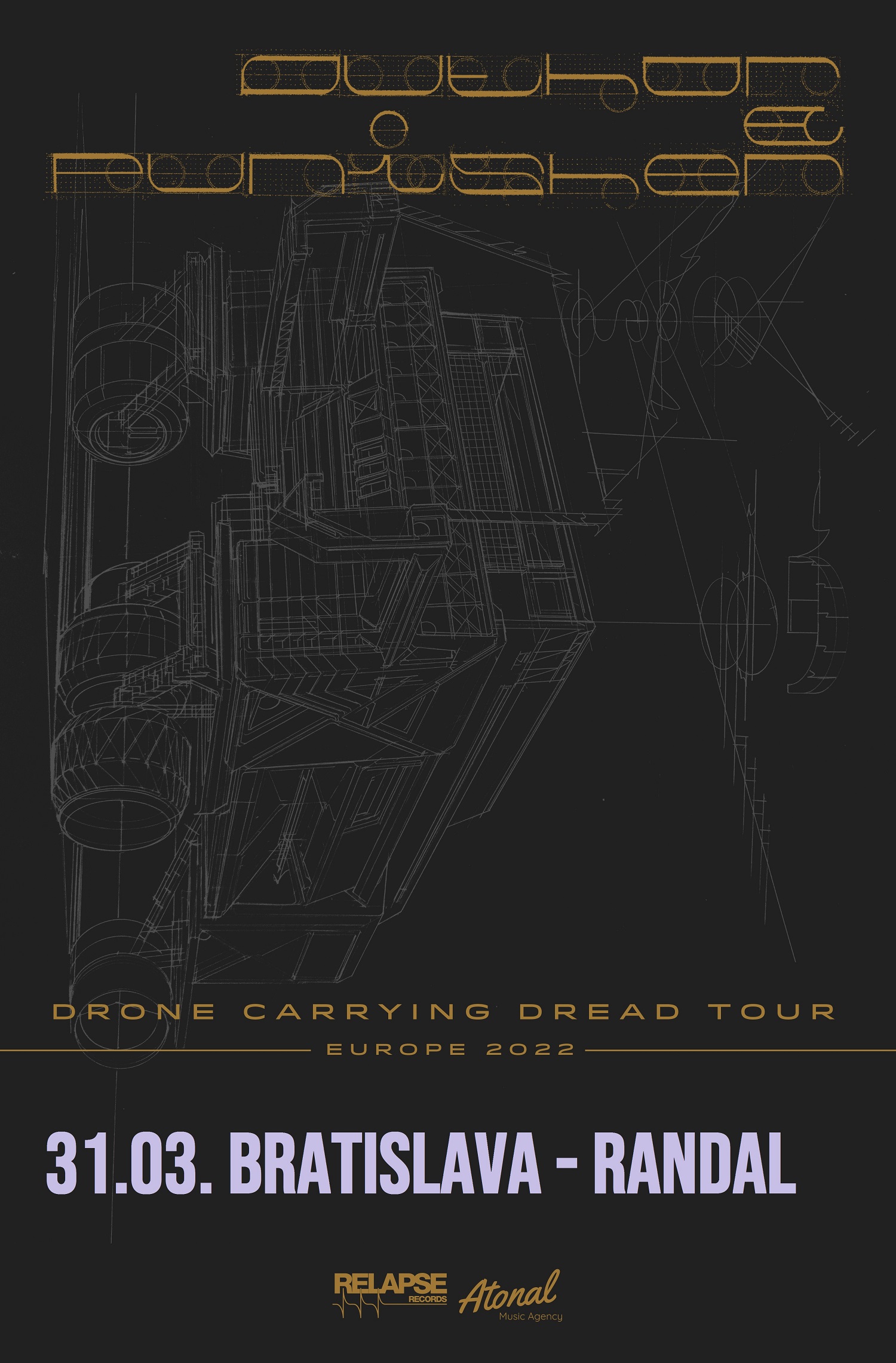 Předprodej viz e-TICKET výše, dále v síti Ticketmaster a Goout.
Zdroj: Obscure Promotion