ASFK pravidelne prináša do kín artové tituly a medzi nimi aj rozprávky. Nikdy však nie v slovenčine. To sa však rozhodla tento rok zásadne zmeniť. Už o mesiac – presne 13. júna – posiela do kín francúzsky animovaný film VEĽKÝ ZLÝ LIŠIAK A INÉ PRÍHODY so slovenským dabingom. Pridá k nemu aj krátky animovaný film ŠARKAN Martina Smatanu a to celé pod hlavičkou jej projektu FILMOVÝ KABINET DEŤOM.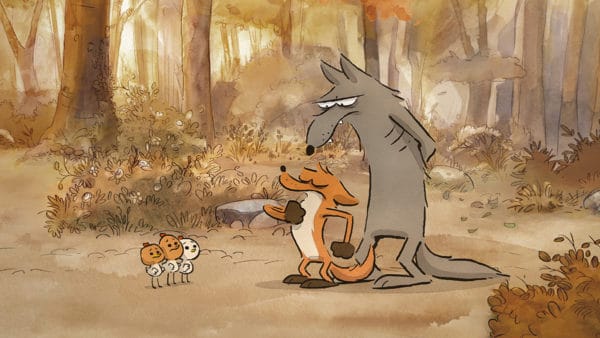 Distribučná spoločnosť Asociácia slovenských filmových klubov má za sebou už 26 rokov fungovania na Slovensku. Okrem distribúcie sa však už piaty rok venuje aj projektu Filmový kabinet deťom. Ten predstavuje najmenším divákov to, ako funguje animácia, ako sa tvorí a jeho súčasťou je aj kreatívny workshop. Obľúbenosti sa teší v Bratislave aj v regiónoch. "Na deti nemôžeme zabúdať, sú to predsa naši budúci diváci. Animovaný film je najlepším prostriedkom ako im začať tajomstvá filmu odhaľovať," hovorí koordinátorka projektu Martina Mlichová. Tento rok sa rozhodla ASFK zájsť s projektom ešte o kúsok ďalej. Pod jeho hlavičkou uvedie slovensky nadabovanú celovečernú rozprávku pre malých aj veľkých Veľký zlý lišiak a iné príhody. Pridanou hodnotou oproti iným titulom bude špeciálne vytvorený kreatívny materiál, ktorí deti pri návšteve kina dostanú. "Veríme, že vďaka tomu oslovíme aj nových potenciálnych návštevníkov nášho projektu. Hlavným dôvodom, prečo sme sa rozhodli film priniesť je však to, že film ponúka klasickú kreslenú animáciu, ktorej je dnes vo filmoch pre deti málo a to je podľa nás chyba. Vyrástli sme na nej všetci, bola by škoda, na ňu zabudnúť a neodovzdať ju ďalším generáciám," dopĺňa Martina Mlichová.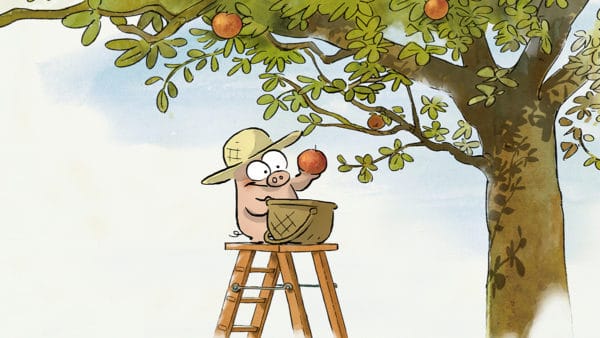 Okrem toho s filmom ponúka divákom ešte ďalší bonus. Uvedie ho totiž spolu s krátkym predfilmom Martina Smatanu Šarkan. Ten vznikol v česko-slovensko-poľskej koprodukcii a celosvetovú premiéru mal na poslednom ročníku festivalu Berlinale. Medzičasom získal už aj cenu Tricks for Kids Award na festivale animovaného filmu v Štutgarte a Cenu divákov získal na MFFK Febiofest 2019. "Sme radi, že film bude uvedený ako predfilm a dostane sa do kín. O distribúciu prejavili záujem v zahraničí, neuviesť ho na domácej pôde by bola veľká škoda," hovorí režisér Martin Smatana.
Zdroj: TS