Do line-upu festivalu Pohoda pribudlo ďalšie významné meno svetovej hudobnej scény. V júli sa na trenčianskom letisku predstaví vynikajúca hudobníčka a producentka Arca z Venezuely, ktorej koncert uzavrie program na festivalovom hlavnom pódiu. Nové meno potvrdil dnes ráno v živom vysielaní Rádia_FM šéf festivalu Pohoda Michal Kaščák.
Arca je jedna z najnadanejších umelkýň ostatných rokov, o čom svedčí aj to, že si ju Björk vybrala ako dvornú producentku a spolupracovníčku pre jej albumy Vulnicura (2015) a Utopia (2017). Zoznam skvelých umelkýň
a umelcov, s ktorými spolupracovala, však nekončí len pri Björk. Má za sebou spolupráce aj s FKA Twigs, Kelela, Blood Orange, Frank Ocean, Sega Bodega aj Shygirl, ktorá tento rok taktiež vystúpi na Pohode. Jej hudobný rukopis ste mohli počuť aj vo viacerých remixoch, napríklad v Rain On Me od Lady Gaga, ale má za sebou aj remixy pre Deftones, Laurie Anderson alebo Tirzah.
Jej tvorbu je ťažké zaradiť do jedného štýlu, keďže v nej môžete počuť IDM, experimental, industrial hip-hop, reggaeton, techno aj avant pop – jednoducho mix, ktorý je pre ňu typický. "Nechcem byť viazaná na jeden žáner," hovorí Arca. "Nechcem byť označená ako jedna vec."
Svojou tvorbou výrazne zaujala v roku 2012, keď vydala EP-čka Stretch 1 a Stretch 2. Nasledujúce albumy sú dnes už kultovými nahrávkami: &&&&& (2013), Xen (2014), Mutant (2015), Arca (2017), KiCK i (2020) – nominovaný na Grammy v kategórii Najlepší tanečný/elektronický album a KiCK iii (2021), ktorý magazín Pitchfork označil ako Best New Music.
Na jej albumoch môžete počuť ďalších skvelých prizvaných interpretov: Sia, Planningtorock, Shygirl, Rosalía, SOPHIE, Boys Noize, Shirley Manson zo skupiny Garbage, Machinedrum, ale aj Björk.
Arca, pôvodom z venezuelského Caracasu a momentálne žijúca v Barcelone, búra mýty a predsudky nielen v hudbe, ale aj sexualite či orientácii. Sama sa definuje ako nebinárna trans žena. "Neviem si predstaviť výstižnejší, dôležitejší a silnejší záver Pohody 2023 na hlavnom pódiu, ako koncert umelkyne Arca. Okrem veľkého umeleckého prínosu pre celý festival má toto potvrdenie aj podstatný symbolický význam a to zvlášť v situácii, v akej sa po teroristickom útoku na Zámockej ulici nachádza celé Slovensko. Arca bola prvou umelkyňou, ktorú som na rok 2023 oslovil, booking neprebiehal ľahko vzhľadom na veľký záujem o jej umenie nielen medzi hudobnými podujatiami. Som hrdý, že práve Arca ukončí tohtoročnú Pohodu," hovorí šéf festivalu Michal Kaščák.
Arca doplnila doteraz zverejnených umelcov a umelkýň, ktorí vystúpia 6.-8. júla 2023 na festivale Pohoda. Sú medzi nimi Central Cee, Jamie xx, Ben Howard, Caroline Polachek, slowthai, Suzanne Vega, tohtoroční dvojnásobní víťazi Grammy a The BRIT Awards Wet Leg, SOFI TUKKER, Viagra Boys, Perfume Genius, Pussy Riot, Arooj Aftab, Shygirl, AMELIE LENS, Sampa the Great, Genesis Owusu, Dry Cleaning, shame, Charlotte Adigéry & Bolis Pupul, Liniker, Yard Act, PVA, Hermeto Pascoal, Jana Kirschner, Zea, Tata Bojs a ďalší.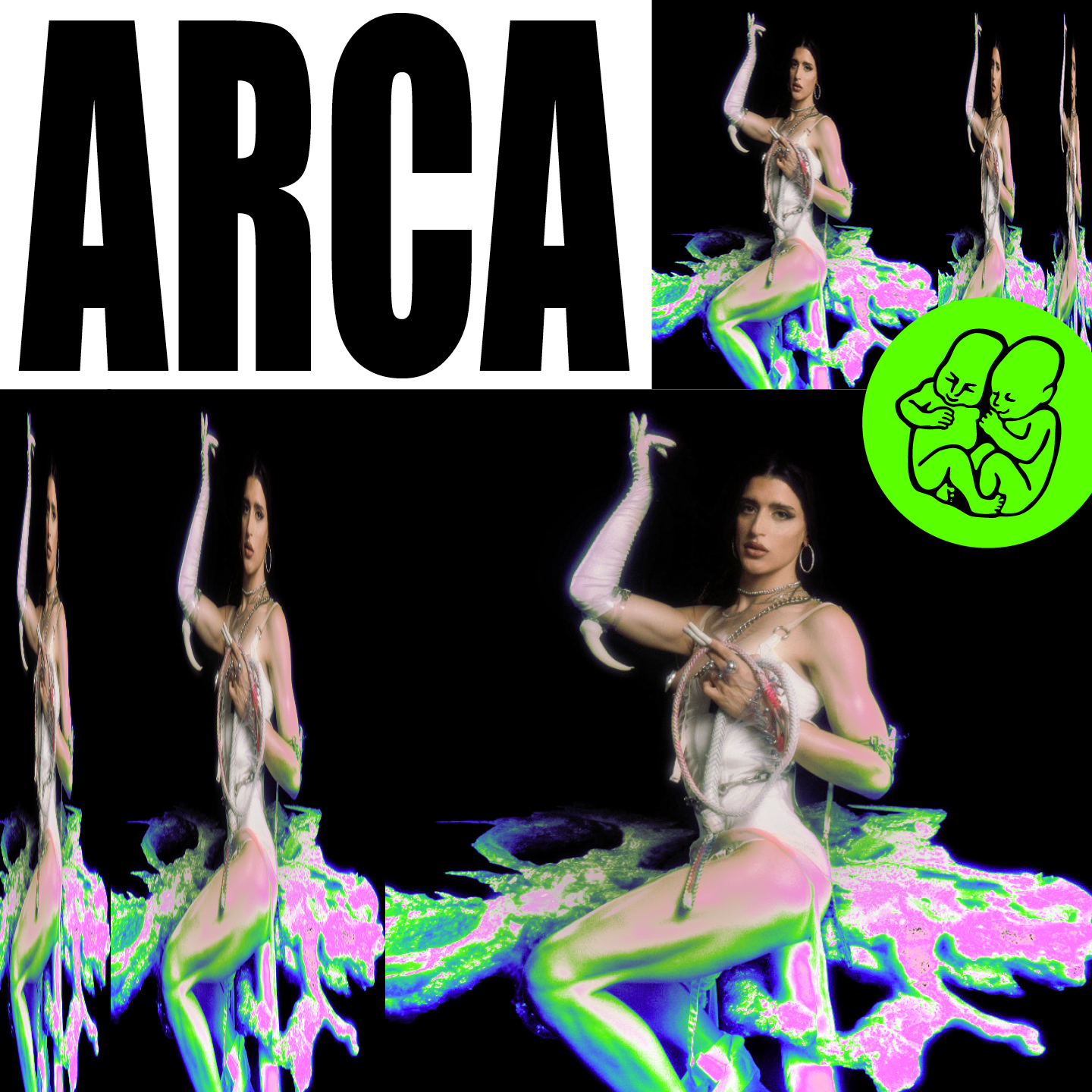 Zdroj: Pohoda