Debutové album je jedinečné, o tom žádná. Tuplem to platí o ikonickém Thrash The Trash (1990) tuzemské metalové legendy Arakain, které vyšlo na sklonku loňského roku v parádní reedici na LP, CD a digitálně s bonusy. Jak ale nejen hudební kritici často poukazují, skutečným prubířským kamenem a potvrzením debutem naznačeného potenciálu bývá až album druhé. O nesporných kvalitách albové dvojky Arakainu Schizofrenie (1991) se toho hodně napsalo už v době jejího prvního vydání, ale náležitě ocenit si zaslouží i v roce 40. výročí kultovní kapely, kdy tento vpravdě nadčasový opus znovu vychází na LP 180 g, CD a digitálně v novém remasteru! Nalaďte se video teaserem: http://y2u.be/yAGbxGuYprM
"Kapela prošla několika zásadními procesy. Odchod bubeníka Roberta Vondrovice a kytaristy Daniela Kroba do Kreysonu nás více semknul a s návratem těžko nahraditelného sólisty Miroslava Macha i nástupem mladého bubenického talentu Štěpána Smetáčka jsme cítili sílu a invenci nového potenciálu. Také jsme byli ovlivněni nástupem náročnějšího metalu, za všechny můžu jmenovat slavný kytarový projekt Cacophony, a chtěli jsme do skladeb dostat ještě více instrumentace, bez ohledu na komerčnost. Sestava silných autorů i silných interpretů k tomu dávala všechny podmínky. Zkrátka chtěli jsme to všem nandat. A myslím, že tady interpretačně takové album v našem žánru nikdo nezopakoval," přibližuje okolnosti vzniku Schizofrenie i tehdejší ambice a umělecké směřování Arakainu kytarista Jiří Urban.
Ač úspěch debutu Thrash The Trash nasadil laťku opravdu hodně vysoko, Arakain se při tvorbě Schizofrenie nenechal velkými očekáváními svazovat. Naopak. "Pokud si dobře vzpomínám, byla kapela v tak dobrém a autorsky silném rozpoložení, že nás nesvazovalo vůbec nic, skladby byly většinou pilované na zkouškách, takže instrumentačně nás nemělo co zbrzdit nebo rozhodit," říká k tomu Jiří Urban a tehdejší frontman Arakainu Aleš Brichta dodává: "Tvořili jsme hlavně pro radost a vlastní dobrý pocit, očekávání druhých jsme neřešili."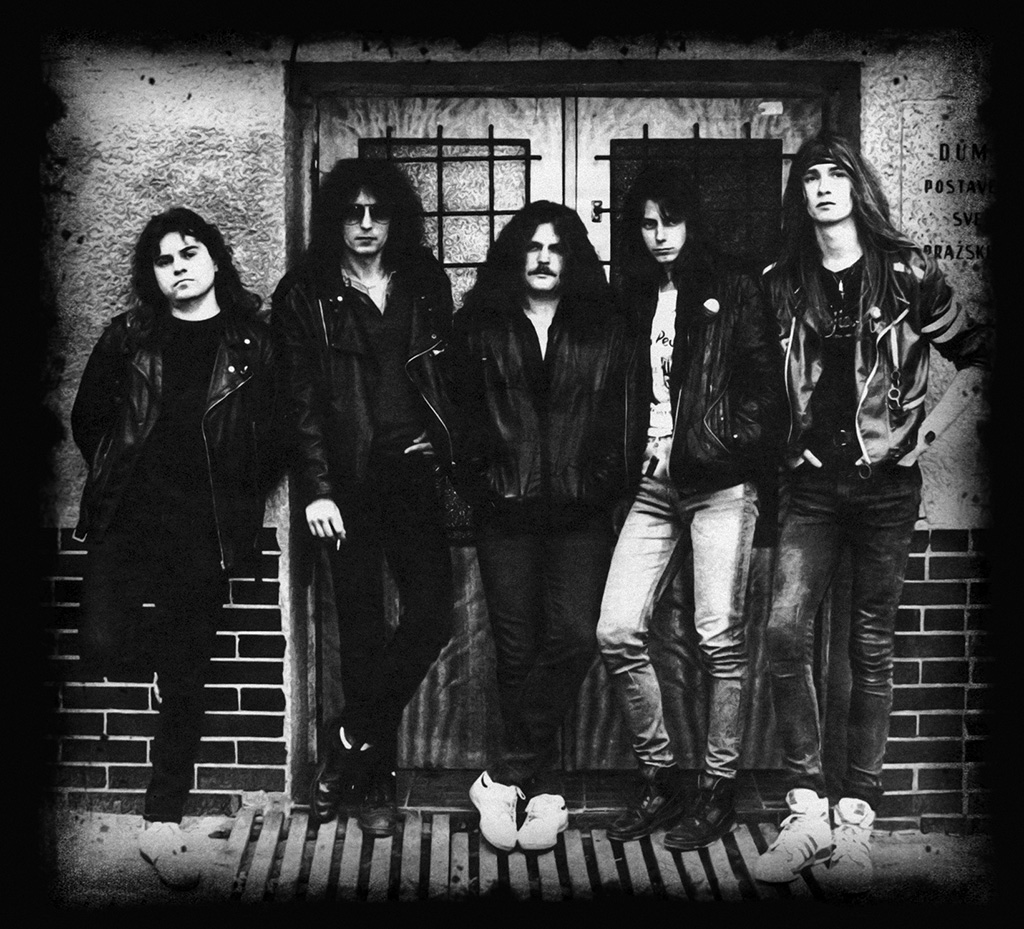 Sebevědomí i dynamika kapely, kterou v pozitivním slova smyslu posunuly i výše zmíněné personální změny v sestavě, jsou jedněmi z hlavních aspektů samotné hudební podstaty Schizofrenie. V porovnání s debutem jde o mnohem techničtější, členitější, skladatelsky rafinovanější a aranžérsky barevnější thrash. Schizofrenie de facto nemá jediné slabé místo a je početnou řadou fanoušků kapely a hudebních publicistů považována za vrcholné dílo Arakainu.
Je tak svým způsobem symbolické, že reedice vychází v roce, kdy metalová legenda slaví 40. výročí, navíc stejně jako Thrash The Trash v mimořádně zdařilém remasteru ze studia SONO Records a s citlivě zrekonstruovaným obalem jak pro LP, tak i pro CD. A zatímco CD verze vychází v digipacku s rozšířeným bookletem o texty a bohatou fotografickou výbavou, vinylová 180g verze je pak opět obohacena o download kódy, díky kterým si jejich majitel může stáhnout přepis původní nahrávky v Hi-Res.
Reedice Schizofrenie ale samozřejmě není jediným "dárkem" k oslavám letošního jubilea. Jak Jiří Urban podotýká, Arakain rok 2022 věnuje "mapování toho nejpopulárnějšího, a tedy i nejočekávanějšího z našeho repertoáru." Po jarní části pojmenované 40 LETour1 a letních festivalových vystoupeních populární kapela naváže podzimním 40 LETour2, v jehož rámci bude na programu pětadvacítka hitů a pilířů bohaté historie kapely, která se může pyšnit výsostnou pozicí na českém rockovém trhu. Vrcholem oslav pak bude "největší megakoncert v historii za účasti bývalých zpěváků", který proběhne v pražském O2 universu 28. ledna 2023. Pro více informací o koncertech a dalším dění sledujte Facebook a Instagram Arakainu nebo webové stránky https://arakain.eu/
TRACKLIST LP: Strážci času / Teror / Řekni a máš mě / Kamennej anděl / Antikrist / Gilotina / Sedmá pečeť / Schizofrenie
TRACKLIST CD/DIGITAL: Strážci času / Teror / Řekni a máš mě / Kamennej anděl / Antikrist / Gilotina / Sedmá pečeť / Zlá křídla osamění / Hibernatus / Iluzorium / Schizofrenie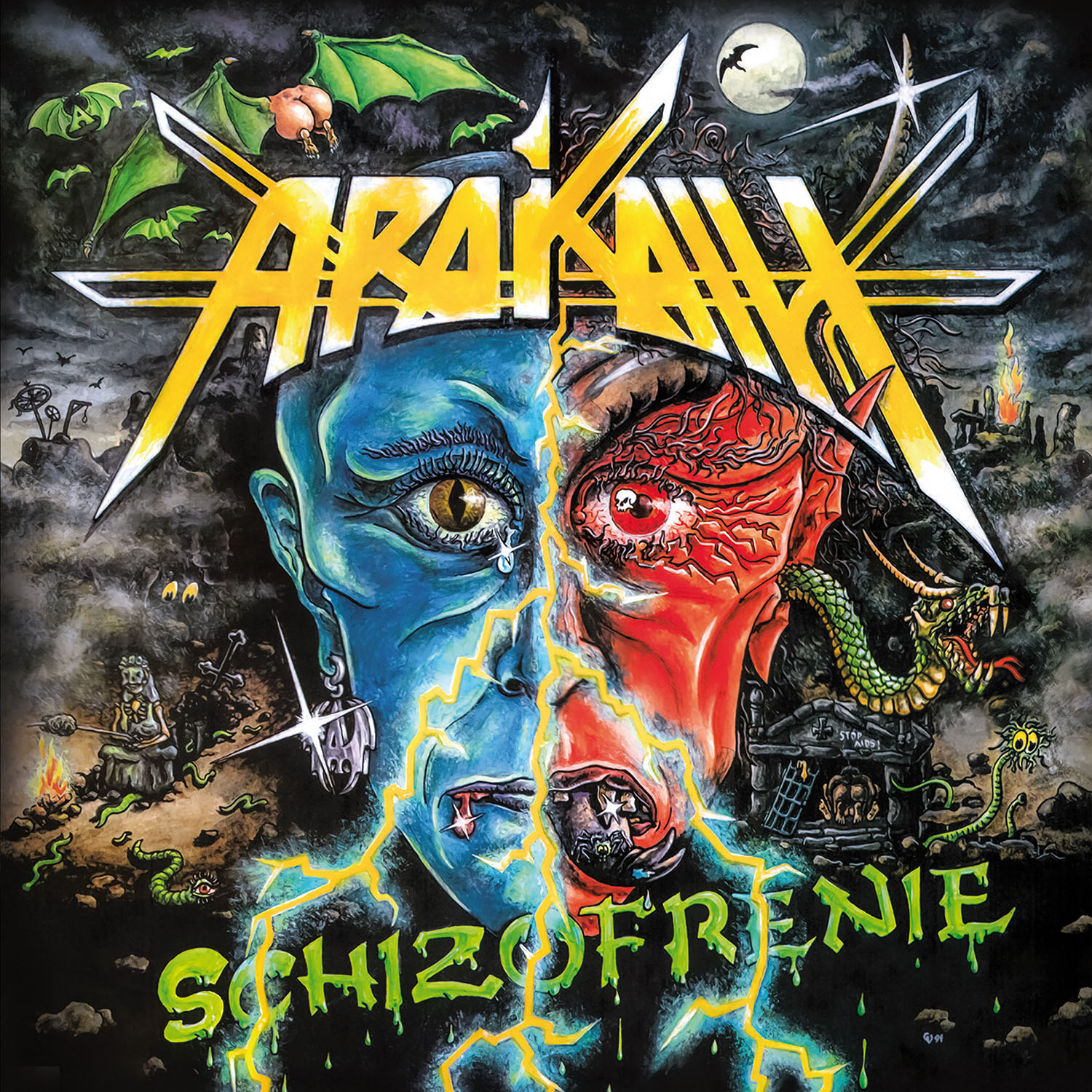 Zdroj: SUPRAPHON a.s.