Slovenská speváčka Anna Re nás opäť potešila svojou hudobnou novinkou. Necelý mesiac po úspešnom singli Mesiačik, ktorý môžete počuť aj na Rádiu Slovensko, prináša Anna Re svoju najintímnejšiu pieseň s názvom Príď. Súčasne s piesňou vyšiel aj emocionálny, umelecky spracovaný videoklip. Ide tak už o druhý singel z jej pripravovaného albumu.
"Pieseň som napísala po tom, ako som si prečítala príbehy žien a párov, ktorých cesta k dieťatku nie je jednoduchá. Niektorí čakajú roky a čelia rôznym výzvam. V ten deň bol silný spln, vďaka čomu som prežívala intenzívnejšie aj svoje vlastné emócie a túžby…" Približuje tvorbu piesne speváčka Anna Re, ktorá je aj v tomto prípade autorkou hudby a textu.
Uvedenie piesne a videoklipu zvolila symbolicky na deň matiek. Hoci je venovaná najmä ženám túžiacim po dieťatku, hlboko zasahuje aj matky.
"Po zverejnení videoklipu mi ženy začali písať svoje osobné príbehy a ich cestu k dieťatku. Mnohé prišli niekoľkokrát o bábätko. Je úžasné čítať správy od nich, ako ich pieseň povzbudzuje a napĺňa nádejou, že sa ich sen splní." Opisuje svoje pocity Anna Re.
V dnešnej dobe je téma plodnosti stále viac prítomná vo vzťahoch a životoch mnohých párov. Niektoré páry musia čeliť dlhému a psychicky aj fyzicky náročnému obdobiu a na bábätko čakajú roky. Ide o emocionálne vyčerpávajúce obdobie, plné nádeje, sklamaní a neistoty. Mnohí prechádzajú rôznymi lekárskymi procedúrami a liečbou, aby si zvýšili svoje šance na otehotnenie. Je to pre nich veľkou skúškou trpezlivosti a vytrvalosti.
Anna Re považuje za dôležité uvedomiť si, že splodenie dieťaťa nie je pre každého jednoduchou a samozrejmou vecou. "Vyjadrime porozumenie a podporu tým, ktorí prechádzajú touto náročnou cestou."
Piesne, ako je táto, majú schopnosť osloviť a priblížiť sa srdciam ľudí, ktorí prechádzajú podobnými skúškami a neistotami.
"Oceňujem, ako Anna poňala túto citlivú tému. Myslím si, že pieseň zasiahne nielen ženy, ale aj mužov." Hovorí zvukový majster Rastislav Dubovský zo štúdia Dubovský music a zároveň dodáva: "Pri mixáži piesne sme chceli dosiahnuť, aby mali poslucháči pocit, akoby ju Anna spievala v ich blízkosti."
Tak ako pri Mesiačiku, aj pri singli Príď spolupracovala Anna Re okrem Rastislava Dubovského opäť aj s producentom Adamom Hudecom. K spracovaniu piesne pristúpil invenčne až experimentálne, vďaka čomu vznikol veľmi obrazotvorný aranžmán. "Pri spracovaní piesne a celkovom zvuku, bolo pre mňa veľmi podstatné udržať intimitu a autentickosť piesne. Dohliadala som na to, aby sme neskĺzli do zbytočnej okázalosti, aby nevelilo ego, ale duša. Pre mňa je pri realizácií piesní najdôležitejšie, aby boli prezentované vkusne, s citom a v súlade s ich posolstvom. A to sa nám, podľa mňa, podarilo aj pri piesni Príď."
Okrem hudobnej stránky si Anna Re vybrala pre pieseň Príď aj výtvarnú podobu vo forme videoklipu. Pre spracovanie sa spojila s producentom Martinom Hudákom z Oreo creative studio a mladou režisérkou Martinou Pivovarníkovou z Toldstory studio.
"Keď som sa po prvýkrát stretla s Tinkou a začala mi hovoriť svoje vizuálne predstavy, žasla som. Úplne vystihla moje pocity a vnímanie piesne. Vedela som, že sme na jednej vlne a môžeme sa pustiť do práce." Opisuje ich prvé stretnutie Anna Re.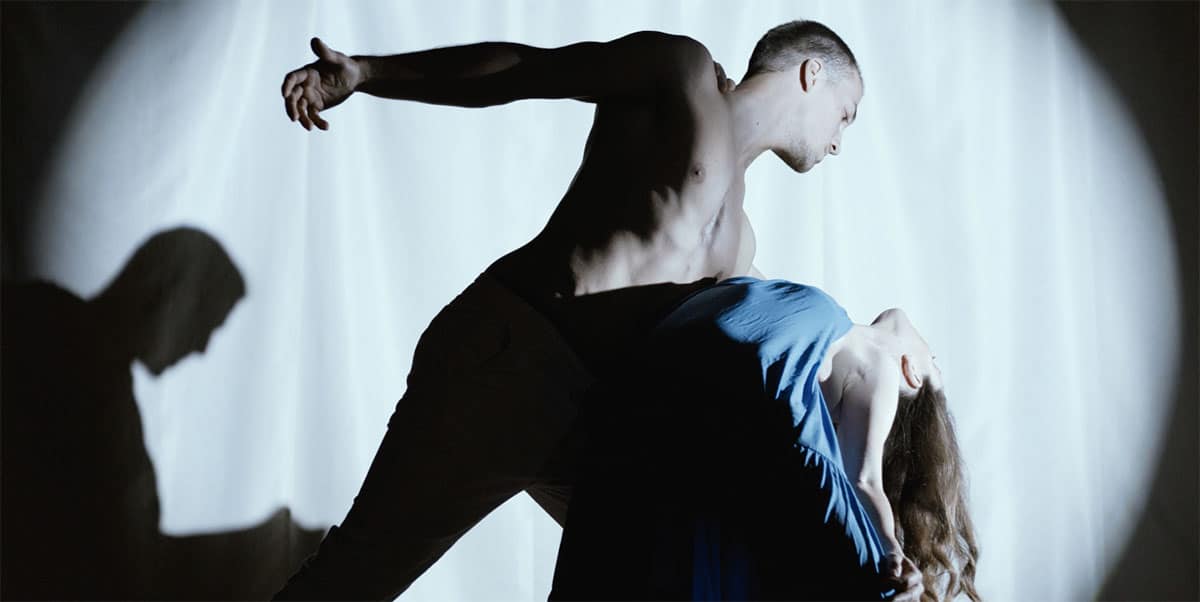 Videoklip vznikol veľmi rýchlo, v priebehu necelých dvoch týždňov. Citlivo zobrazuje emócie a posolstvo piesne.
"Cítila som sa slobodná pri tvorbe s Annou. Dala mi svoju plnú dôveru a voľnú ruku. Myslím, že sa nám podarilo tieto pozitívne emócie vložiť aj do výsledku." Približuje spoluprácu aj režisérka videoklipu Martina Pivovarníková.
Anna Re vo videoklipe zúročila aj svoje tanečné a akrobatické schopnosti. Spolu s Tomášom Kralovičom cez tanec a vzdušnú akrobaciu symbolicky znázornili spojenie muža a ženy. "S Tomášom som sa spoznala cez CirKusKus, kde trénujem vzdušnú akrobaciu a tam som našla aj Lenu, ktorá stvárnila naše dievčatko."
Anna Re sa svojou hudbou a textami dotýka hlbších tém a poskytuje útočisko pre tých, ktorí hľadajú porozumenie a spojenie. Jej pieseň Príď je dôkazom toho, ako umelecká tvorba môže byť nástrojom pre vyjadrenie pocitov a posolstiev, ktoré sú dôležité pre mnohých ľudí. Umenie môže priniesť útechu a pripomenúť nám, že nie sme sami v našich túžbach a snoch.
Bio Anny Re
Anna Re je multiumelkyňa – speváčka, skladateľka, textárka, herečka, vzdušná akrobatka a tiež hlasová koučka, zbormajsterka a moderátorka.
Počas svojej kariéry spolupracovala s umelcami, ako sú napr. český spevák Dalibor Janda, taliansky spevák Drupi, americká hviezda Broadwaya Moya Angela, britský spevák a vokalista svetových hviezd Daniel Thomas alebo zakladateľka British Gospel Arts Andrea Encinas. Do svojich muzikálov ju obsadili známi slovenskí aj českí režiséri Jozef Bednárik (Rocky Horror Show), Filip Renč (Rebelové) či Jozef Gombár (Vlasy). Okrem muzikálov ste ju mohli vidieť aj v činohre a TV. Má za sebou stovky koncertov nielen na Slovensku, ale aj v Čechách, Londýne, Bologni a Nemecku. Ako sólistka Big Bandu Gustava Broma svojím spevom zaujala aj v TV Show Let's Dance a Bailando na TV Markíza. Anninemu poslednému albumu Som pravdivá (2017) predchádzalo EP Vyznanie (2014) a debutový album Áno, už to viem… (2006). Jej piesne nájdete aj na viacerých CD kompiláciách. Príď je – po Mesiačiku – v poradí druhým singlom z pripravovaného albumu Zaspievaj si so mnou.
Anna je tiež organizátorkou – od r. 2016 pozýva na Slovensko zahraničných umelcov svetového formátu, s ktorými sa spája na spoločných koncertoch a speváckych workshopoch. 20 rokov sa aktívne venuje hlasovému koučingu. Vedie hlasové kurzy, workshopy, hodiny spevu, vytvorila online video kurzy Otvor svoj hlas, Sebavedomý hlas, Hlasová rozcvička a od roku 2015 vedie aj svoj spevácky Zbor Spievanie nás baví, v ktorom má 60 členov.
Anna sa, aj po skončení hudobno-dramatického štúdia na Konzervatóriu v Bratislave, neustále rozvíja v speve a interpretačnom umení, a to pod vedením tých najlepších hlasových koučov v Londýne, Prahe a New Yorku. Napr. aj u legendárnej Joan Lader – hlasovej koučky hviezd, ako sú Madonna, Dianne Reeves, Sting a pod. Ako prvá na Slovensku získala certifikát z hlasovej metódy Estill Voice Training (1., 2. a pokročilý stupeň).
Dôkazom jej neustáleho sebarozvoja je aj vzdušná akobacia, ktorej sa začala venovať vo svojom voľnom čase v roku 2019 v novej škole cirkusu CirKusKus a už v roku 2022 dostala rolu vzdušnej akrobatky v Slovenskom národnom divadle v opere Čert a Káča.
web: www.annare.art
Informácie k piesni:
ISRC: SKG132300102
Hudba a text: Anna Repková
Producent: Adam Hudec
Nahrané v štúdiu: Dubovský music
Mix a master: Rastislav Dubovský
Výkonný producent: Anna Repková
Informácie k videoklipu:
Účinkujú: Anna Re, Tomáš Kralovič a Lena Gaitskell Núñez
Námet a réžia: Martina Pivovarníková
Výkonný producent: Anna Repková
Producent: Martin Hudák
Kamera: Štefan Lelovič, Juraj Melicher
Make-up a vlasy: Ľubica Krajňáková
Postprodukcia: Martin Hudák, Martina Pivovarníková
Colorgrading: Martin Hudák, Juraj Melicher
Vyprodukovalo: Oreo creative studio a Toldstory studio
Poďakovanie: Helena Škovierová z CirKusKus, Hugh Gaitskell Núñez a Dana Plášková z SD Prievoz
Zdroj: TS