V posledných mesiacoch spevák, pianista a skladateľ filmovej hudby Andy Cermak vydal niekoľko vydarených singlov, ktoré s úspechom rotovali v českom rádiovom éteri. Teraz konečne dozrel čas, kedy prichádza s kompletným albumom.
Andyho sólový debut pomenovaný Secret December, ktorý uvádza nákazlivo energická singlová novinka Let Me In, vychádza v piatok 20. mája pod krídlami vydavateľstva Supraphon.
"Let Me in je oproti predchádzajúcim skladbám energickejšia a tanečnejšia, aj preto som si ju vybral ako posledný singel tesne pred vydaním. Navyše sa náladou skvelo hodí do týchto slnečných dní," hovorí Andy Cermak k aktuálnej ochutnávke z albumu, ktorú sprevádza vkusné lyric video: http://y2u.be/yR4L-JeZHwk
Ako aktuálny Let Me In, tak i predošlé, baladickejšie single Summer Lonely Night, Inside Outside a Our Lovepredstavujú Cermaka v odlišnej polohe, než v akej ho priaznivci poznajú z jeho domácej formácie Sunflower Caravan. V nahrávke Secret December sa sebavedomo vydáva v ústrety alternatívnemu klavírnemu popu a potvrdzuje svoj talent písať priamočiare popové piesne s osobnými textami, ktoré – ako sám hovorí – vždy považoval za "kráľovskú disciplínu".
"Nápad vydať sólovku v sebe nosím už dlho, až teraz som si ale 100%-ne istý, že je to hudba, ktorú stojí za to vydať a zdieľať so svetom, a som veľmi rád, že som s nahrávkou počkal. K priamočiarejším popovým piesňam ma to ťahalo vždy, ale asi som sa ich trošku bál alebo nevedel, ako na ne. V okamihu, keď som sa rozhodol, že album vydám, nastal v mojej tvorbe určitý zlom, a teraz cítim, že sú to presne tie veci, ktoré som chcel písať už dlhšie," hovorí Andy.
Andy Cermak je okrem Sunflower Caravan od vlaňajšieho roka tiež súčasťou Framus Five Michala Prokopa a najnovšie tiež britskej kapely White Feathers, za ktorou pravidelne cestuje na juh Anglicka. Jeho ďalšie hudobné aktivity však nič nemenia na tom, že má so svojou sólovou tvorbou veľké ambície. "Mojej sólovej hudbe plánujem teraz venovať maximum času. Založil som novú kapelu so skvelými muzikantmi, ktorá ma bude sprevádzať. Plánujeme veľa koncertov v Čechách i v zahraničí, hlavne v Nemecku a Anglicku. Mám z albumu obrovskú radosť a tej hudbe úplne verím, takže o to jednoduchšie je tomu obetovať maximum," dodáva Andy, ktorý je na Secret December výhradným autorom hudby, textov i hudobnej produkcie. Ako hostí si prizval do niekoľkých piesní gitaristu Tata Bojs Vladimíra Bára a Emu Brabcovú, s ktorou si zaspieval duet Golden Trigger.
Rovnako ako už skôr vydané single i celý album mixoval a masteroval skvelý berlínsky producent Niko Stoessl, ktorý dodal finálnej nahrávke výrazne súčasný a svetový zvuk. "S Nikom sme sa spoznali v jednom našom obľúbenom berlínskom bare, kam ho pozval kamarát mojej ženy. Hovoril mi, že je producent a zvukár a dokonca spolupracuje pravidelne s mojím priateľom muzikantom Moto Boyom zo Švédska, čo ma veľmi prekvapilo. Asi po roku, keď som začal tvoriť album, som si na Nika spomenul. Poslal som mu demá mojich skladieb, veľmi ho oslovili, mne sa zase páčili mixy, ktoré robil a veľmi rýchlo sme sa tak dohodli na spolupráci," dodáva Andy k česko-nemeckej zvukovej kooperácii.
Svoju tvorbu predstaví naživo 14. júna v pražskom klube Potrvá v rámci Supraphon Night Vol. 2 a na ďalších plánovaných koncertoch doma i v zahraničí.
Doposiaľ potvrdené nadchádzajúce koncerty Andyho Cermaka
3. 6. Praha žije hudbou, Praha – Jungmannovo náměstí (sólo)
14. 6. Supraphon Night Vol. 2, Praha – klub Potrvá (s kapelou)
26. 6. Ice Cream Festival, Praha – Výstaviště (sólo)
17. 9. Slavnosti břehu, Roztoky u Prahy (s kapelou)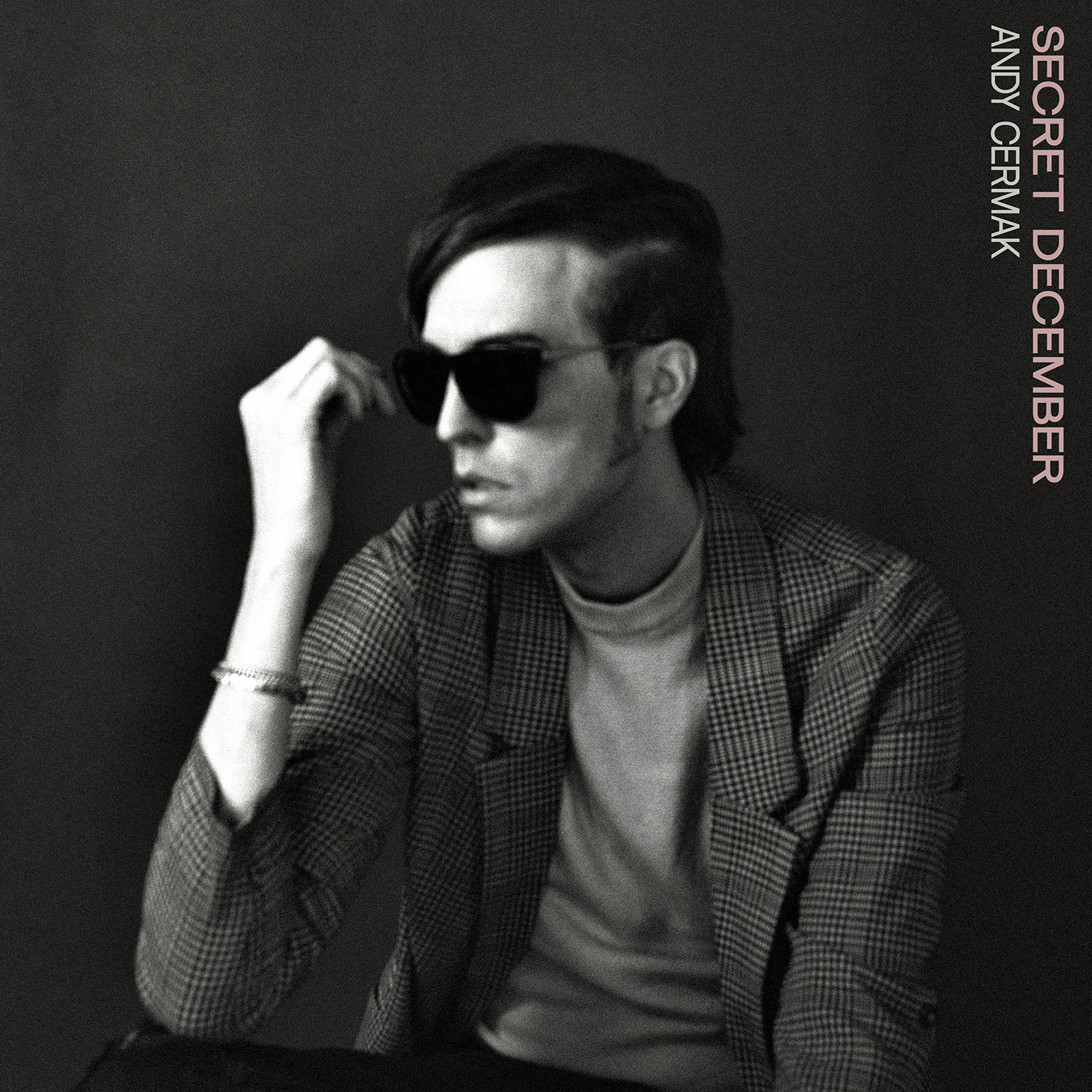 Zdroj: TS