Po úspešnom letnom singli Came from Heaven známeho z našich rádií prichádza Andie J s ďalšou energickou novinkou She's Mine. Americkou atmosférou z jazdy na Pontiacu, túžobnými pohľadmi a príbehom ako z filmu predostrela ako na dlani všetky city, ktoré sa nesú piesňou v melodickom retre.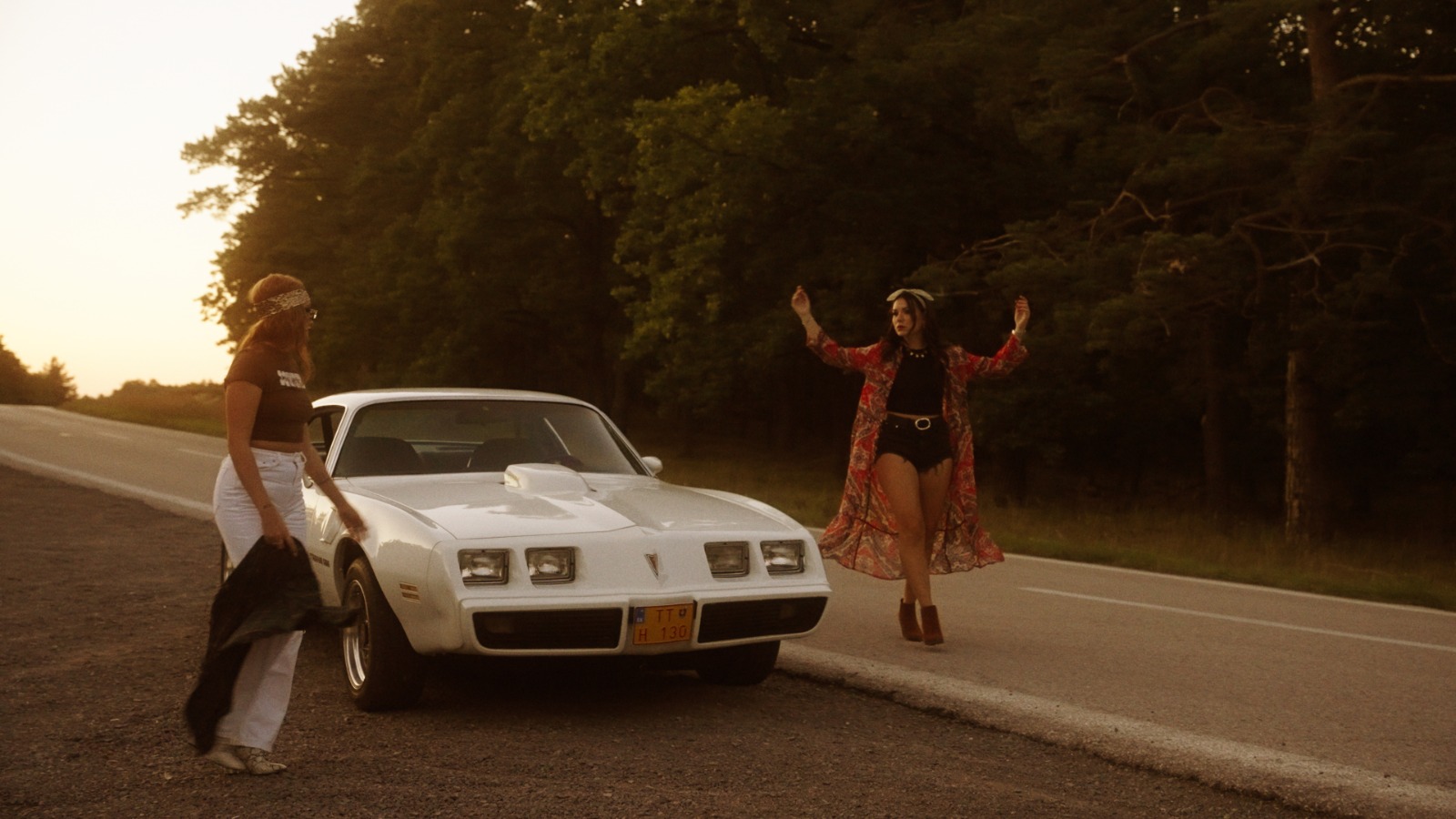 Singel She's Mine je však iný tým, že mladá speváčka, skladateľka a textárka Andie J spieva tentoraz o žene. Väčšina jej textov je o opačnom pohlaví, no v tomto singli chcela poukázať na ich rovnocennosť. "Nedotýkam sa síce tejto témy úplne, no je to myslené tak, že rovnako ako dokážeme prechovávať rôzne city k opačnému pohlaviu, vieme to isté cítiť aj k svojmu pohlaviu. Nemusí to byť zrovna túžba, ale aj strach o danú osobu, pocit spokojnosti, keď sme s ňou, radosť alebo aj láska," s úsmevom prezrádza Andie J.
Všetky texty ako aj hudbu si tvorí sama. Ako hovorí Andie J, keď sa stretne inšpirácia s múzou a dobrým načasovaním, vedia vzniknúť zaujímavé aj pekné diela. Skladba She's Mine je jednou z jej spomienok, ktoré vykresľujú túžbu o dievčati, o ktoré má záujem aj niekto iný, niekto jej blízky, pričom prichádza do hry žiarlivosť. "Myslím, že by sme nemali brať vážne jeden druhého, ale keď cítime, že je nám s niekým dobre, poďme do toho. Pravidlá hry si tvoríme v konečnom dôsledku aj tak sami," ozrejmuje Andie J odkaz skladby.
Vkusné moderné retro prvky udržujú v rytme dominantné nástroje ako gitara, bicie a klavír s prepletený vokálmi, z ktorých sa Andie J vždy teší a žije z nich ešte dlho po nahrávaní. Výrazným prvkom je aj piskot napodobňujúci motív skladby Lost On You speváčky LP, ktorý má v poslucháčovi evokovať mierne Déja Vu.
Gitarové demo skladby She's Mine putovalo producentovi Domi Stoffovi, ktorý sa postaral nielen o aranž, ale i nahrávanie a mix. S Domim speváčka spolupracuje už druhý rok, tentokrát sa však nahrávalo v novom štúdiu RITA v Bratislave. O mastering sa postaral Escon Waldes z Pražského Biotech štúdia.
Skladba She's Mine čakala na zverejnenie, aby sa predstavila spolu s videoklipom, ktorý bol doposiaľ najnáročnejším, ale zároveň aj najväčším zážitkom Andie J. Využitie viacerých lokácií, prvkov, ale aj postáv a celková príprava trvala skoro mesiac.
Videoklip mal na starosti už tradične Juraj Skula. Spojením predstáv spoločne s Andie J vytvorili scenár, v ktorom navodili mierne americký cinematic feel, aj keď videoklip bol natáčaný u nás. Biely Pontiac z Garage V8 sa krásne vynímal a umocňoval atmosféru na cestách. Nálada v klipe je príjemná, veselá a jemne aj iskrivá. Navyše neustále sa meniace scény udržujú dynamiku.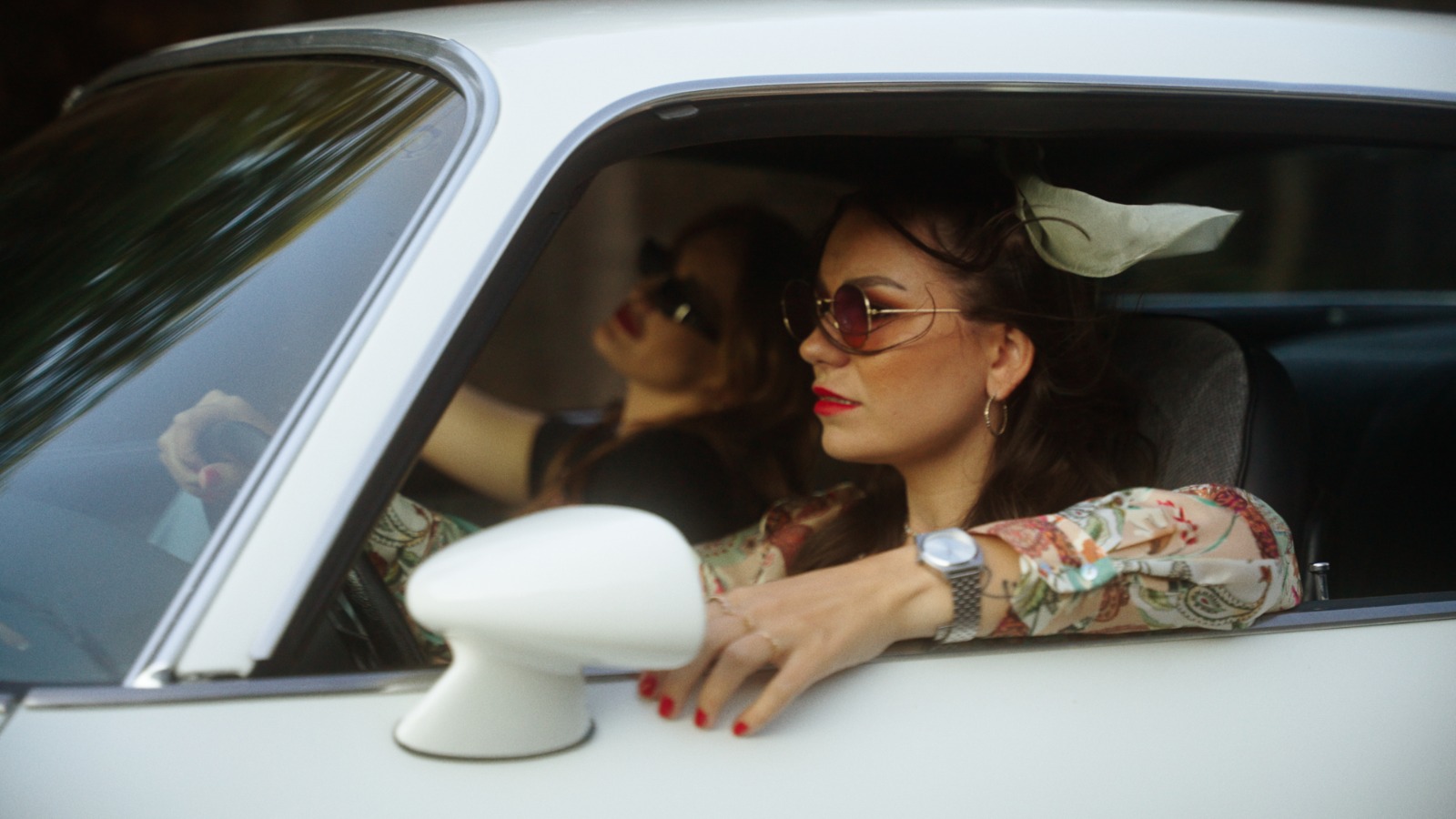 "Musím povedať, že som na seba hrdá, že som dokázala zmanažovať všetko okolo točenia klipu a teraz som rada, že si ho môžem v kľude pozrieť. Samozrejme, som vďačná za ľudí, ktorí sa na klipe podieľali. Bez nich, ani bez jedného, by nevyzeral tak, ako vyzerá. Atmosféra na natáčaní bola skvelá, veľa sme sa aj zabavili a myslím si, že to bol pre každého zážitok. Dokonca aj pre okoloidúcich. Napríklad, s majiteľom Garage V8 sme sa stretli na konci dedinky na Záhorí. Keď nás začali s Pontiacom registrovať domáci, začali vyťahovať z dvorov svoje skvosty a nenápadne sa s nimi "predvádzať". Bolo to vtipné a nevedeli sme ako reagovať. Tiež nezabudnem na to, ako sme jazdili v noci na motorkách. Keďže sme natáčali na začiatku septembra, noci sú už chladné. Premávať sa cez les na motorke v kraťaskách a tope nie je vždy príjemná záležitosť. Najmä keď ste od piatej rána hore," s nostalgickým úsmevom uzatvára Andie J.
Prianím azda každého umelca je v súčasnosti môcť vystupovať na koncertoch za atmosféry eufórie a radosti poslúchačov. Ani Andie J by si nevedela lepšie predstaviť, ako uviesť nový singel medzi ľudí. Zatiaľ sa teší z úspešnej éterovej hranosti predošlej skladby Came from Heaven, ktorá je v rotácii 12 slovenských rádií, ale aj rádií po celom svete.
Zdroj: TS