Transmission Festival vyzpovídal legendy elektronické hudby z Egypta – duo Aly & Fila. Řeč byla o pandemii, jejich novém singlu "Sunrise" se zpěvačkou JES a taky pražském vystoupení na Transmission 11. září!
Transmission: Ahoj kluci, jak se máte? Poslední měsíce byly pro všechny velmi náročné, jak jste strávili tento čas vy?
Aly & Fila: Ahoj, máme se dobře, děkujeme a doufáme, že vy taky! Byla to opravdu náročná doba pro všechny. Za posledních 15 let jsme byli tak zvyklí na život na turné, že pro nás bylo velmi zvláštní, když se život zastavil. Najednou jsme měli čas, který jsme mohli trávit s rodinou, ale taky dost času na práci ve studiu. Naštěstí to vypadá tak, že se věci dostávají zpátky do normálu. Je skvělé zase vidět emoce návštěvníků akcí, na kterých jsme v posledních měsících měli možnost vystupovat.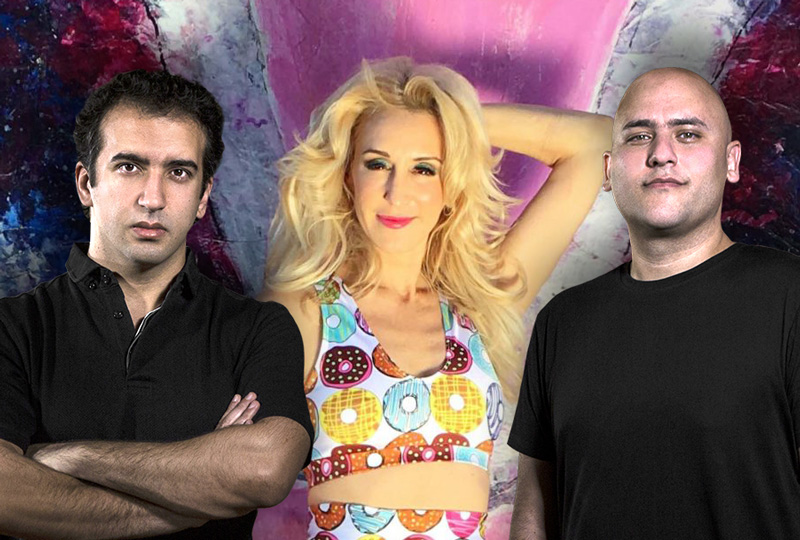 Transmission: Jedním z vašich největších loňských úspěchů bylo ocenění "Tune of the Year" za track "Somebody Loves You". Máme pocit, že tento track mluvil z duše mnohým. Jak tato spolupráce se zpěvačkou Plumb vznikla?
Aly & Fila: Jsme přesvědčeni, že hudba může být útěchou a potěšením i v těžkých časech. Během celosvětové pandemie od začátku roku 2020 až doteď byl svět zahlcen smutkem, bolestí a strachem, což určitě ovlivnilo mnoho lidí. Cítíme jak "Somebody Loves You" rezonuje s lidmi v časech, které jsme tu měli a kterým ještě pořád čelíme. "Somebody Loves You" byla původní písní Plumb vydaná před pár lety, a protože se nám moc líbila, oslovili jsme ji s potenciální spoluprací. Chtěli jsme písni dodat naši hudební vizi, o které jsme byli přesvědčeni, že krásně doplní vokály Plumb. Okamžitě bylo zřejmé, že všechno do sebe zapadá a zrodí se velký hit.
Transmission: Na vašem novém singlu "Sunrise" (POSLECHNĚTE SI ZDE), který právě vyšel, je slyšet progresivnější zvuk. Co vás k této změně vedlo?
Aly & Fila: Něco podobného jsme udělali už na "I Won't Let You Fall", taky s JES. Rozhodli jsme se, že by to mohl být správný směr a ten pravý vibe i pro "Sunrise". Je v něm intenzivní letní feeling a dokonale jsme si představili, jak sedíme někde na pláži na Ibize nebo jiných plážích po světě a posloucháme právě "Sunrise".
Transmission: Jde o vaši druhou spolupráci s JES. Máme pocit, že každá píseň, na které zní její hlas, se stane okamžitě populární mezi fanoušky. Co nám o ní můžete prozradit?
Aly & Fila: JES je neskutečně talentovaná, její hlas vás zasáhne přímo do srdce! A je taky skvělý člověk. Pracovat s ní je pokaždé radost.
Uložte si "Sunrise" do svých playlistů: https://ARMD1602.lnk.to/Sunrise
Podívejte se na právě zveřejněný videoklip "Sunrise": https://youtu.be/vvnj9COthwI
Transmission: Když už se bavíme o východě slunce, máte nějakou výjimečnou vzpomínku s ním spojenou?
Aly & Fila: Máme jeden nezapomenutelný zážitek. Hráli jsme ranní set na Electric Daisy Carnival v Las Vegas, ještě v roce 2016, a publikum bylo i po protančené noci pořád plné energie. A když si k tomu představíte to vycházející slunce…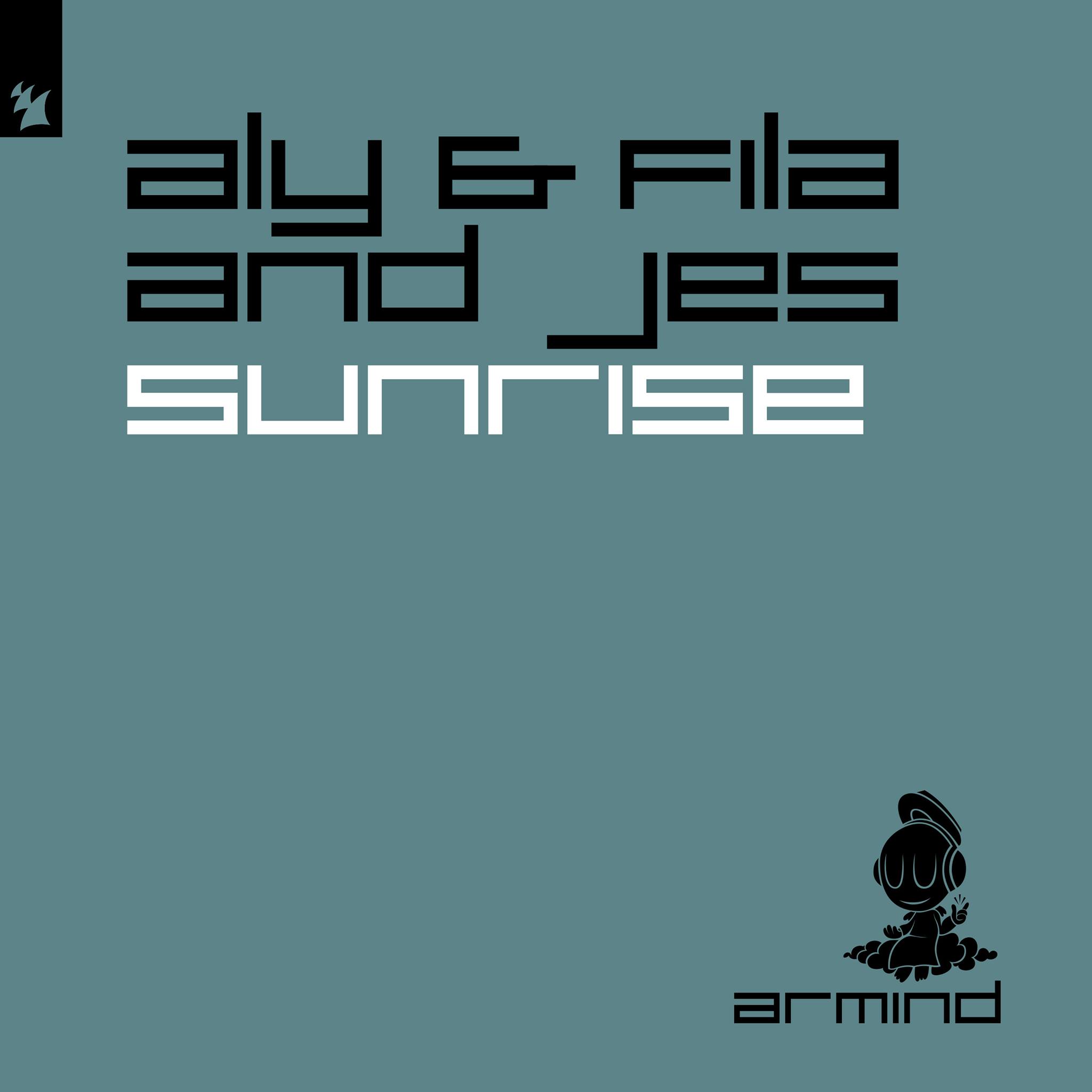 Transmission: Už se nemůžeme dočkat až se, Fadi, znovu setkáme na Transmission v Praze 11. září na edici Behind the Mask. Sečetli jsme to a bude to už vaše deváté vystoupení na Transmission stage, to je úctyhodné číslo! Na co se můžeme těšit?
Aly & Fila: Milujeme hraní na Transmission, máte skvělý tým lidí, se kterými pracujete. K tomu parádní publikum a produkce na prvotřídní úrovni, pokaždé je to top zážitek. Můžeme prozradit, že vás čeká spousta nové hudby! Uvidíme se všichni 11. září!
Transmission: Máte něco, co byste chtěli vzkázat fanouškům Transmission?
Aly & Fila: Děkujeme všem za podporu Aly & Fila a Future Sound of Egypt – uvidíme se brzy!
Transmission: Děkujeme za krásná slova. Uvidíme se v září!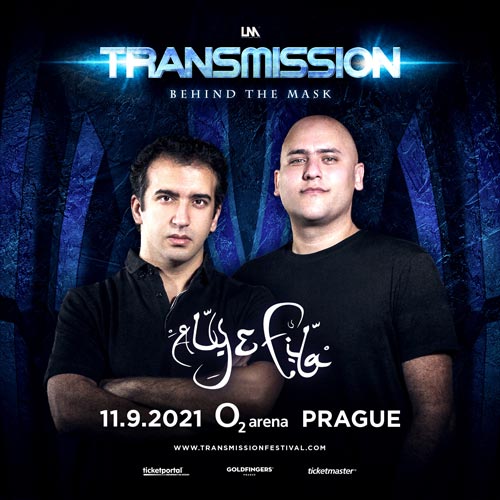 Zdroj: Transmission