Z dôvodu celosvetov
é
ho šírenia koronavírusu sa prekladá aj koncert speváka Alvara Solera, ktorý sa mal uskutočniť 29. mája 2020 v bratislavskom NTC. Nový dátum vystúpenia je piatok, 28. mája 2021. Už zakúpen
é
lístky ostávajú v platnosti, fanúšikovia si ale vstupenky môžu na nový termín stále kúpiť exkluzívne cez
lí

stocheck.sk
:
https://listocheck.sk/detail/alvaro-soler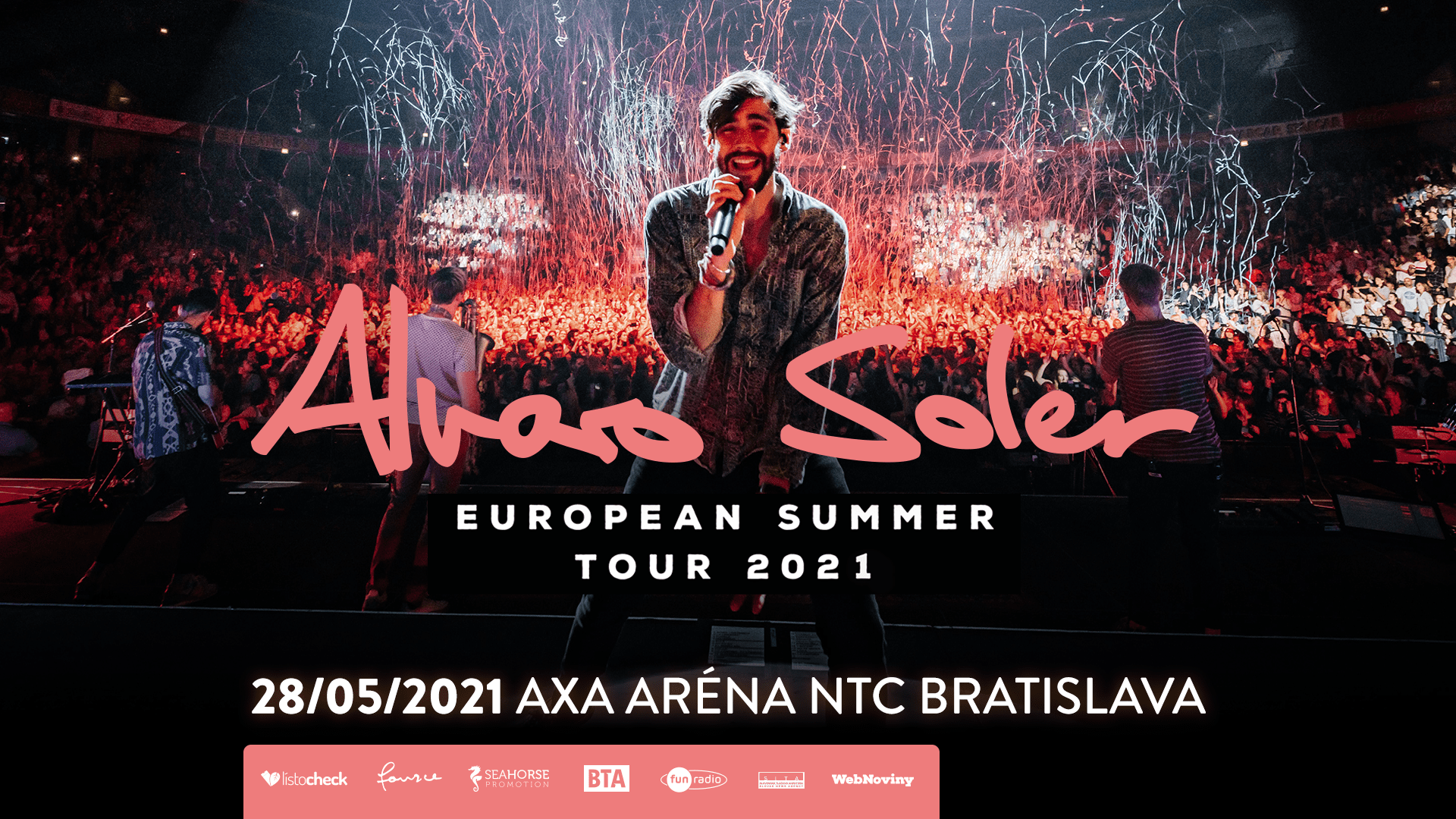 "Bratislavský koncert Alvara Solera v rámci turné European Summer Tour 2020 sa presúva na rok 2021 z dôvodu opatrení na zabránenie šírenia koronavírusovej pandémie. Vstupenky ostávajú platné aj naďalej." informuje manažment hudobníka. Na mladého speváka a skladateľa si budeme musieť počkať rok, kým ho naživo uvidíme na Slovensku. Ak sa ho však neviete dočkať, sledujte jeho sociálne siete, na ktorých sa fanúšikom pravidelne prihovára! Koncom marca vydal pieseň na podporu, aby ľudia ostali doma. Spolu so svojimi priateľmi pesničku naspievali a každý aj natočil kúsok zo svojej domácnosti, čím vznikol zaujímavý videoklip. Na youtube včera zverejnil video, kde svojim priaznivcom ukazuje ako skladá pieseň, či nahráva skladby. Ľudia tak môžu byť priamo pri tvorbe jeho ďalších (možno) hitov a nazrieť tak do jeho domáceho zákulisia.
"Moje piesne sú väčšinou osobné príbehy a tiež diskutujem o skúsenostiach ľudí, ktorých poznám. Napríklad "La Centura" je úplne sebaironická. Ide o to, že neviem tancovať, a to je v poriadku. "El Mismo Sol" pochádza z mojej multikultúrnej výchovy. Keď som bol teenager, chvíľu som žil v Japonsku, kde som zažil, ako sa môžu rôzni ľudia z rôznych kultúr spájať prostredníctvom hudby. Prinútilo ma to premýšľať o sile hudby. Ostatný singel "La Libertad" je o tom, aby bol človek slobodný a šťastný. Byť vďačný za to čo máme a nebrať to ako samozrejmosť.", vysvetľuje spevák.
Jeden z prvých hitov má so speváčkou a herečkou Jennifer Lopez, neskôr sme z rádia mohli začuť hit Sofia. Alvaro má nemecké a španielske korene. Žil v Barcelone, neskôr v Tokiu, Berlíne a Madride, čo mu pomohlo k tomu, aby bol multilinguálnym. Pôvodne chcel byť automobilovým dizajnérom, vyskúšal si aj prácu recepčného, vodiča, či prácu v modelingu, čo z časti zdôvodňuje, že sa stal miláčikom najmä ženského publika.
Lístky na nezabudnuteľnú latino show so skvelým speváckym a prekvapujúcim a spontánnym prejavom si môžete zakúpiť cez Lístocheck po 39,50€ na státie.
Vstupenky: https://listocheck.sk/detail/alvaro-soler#
FB event: https://www.facebook.com/events/688605701606879/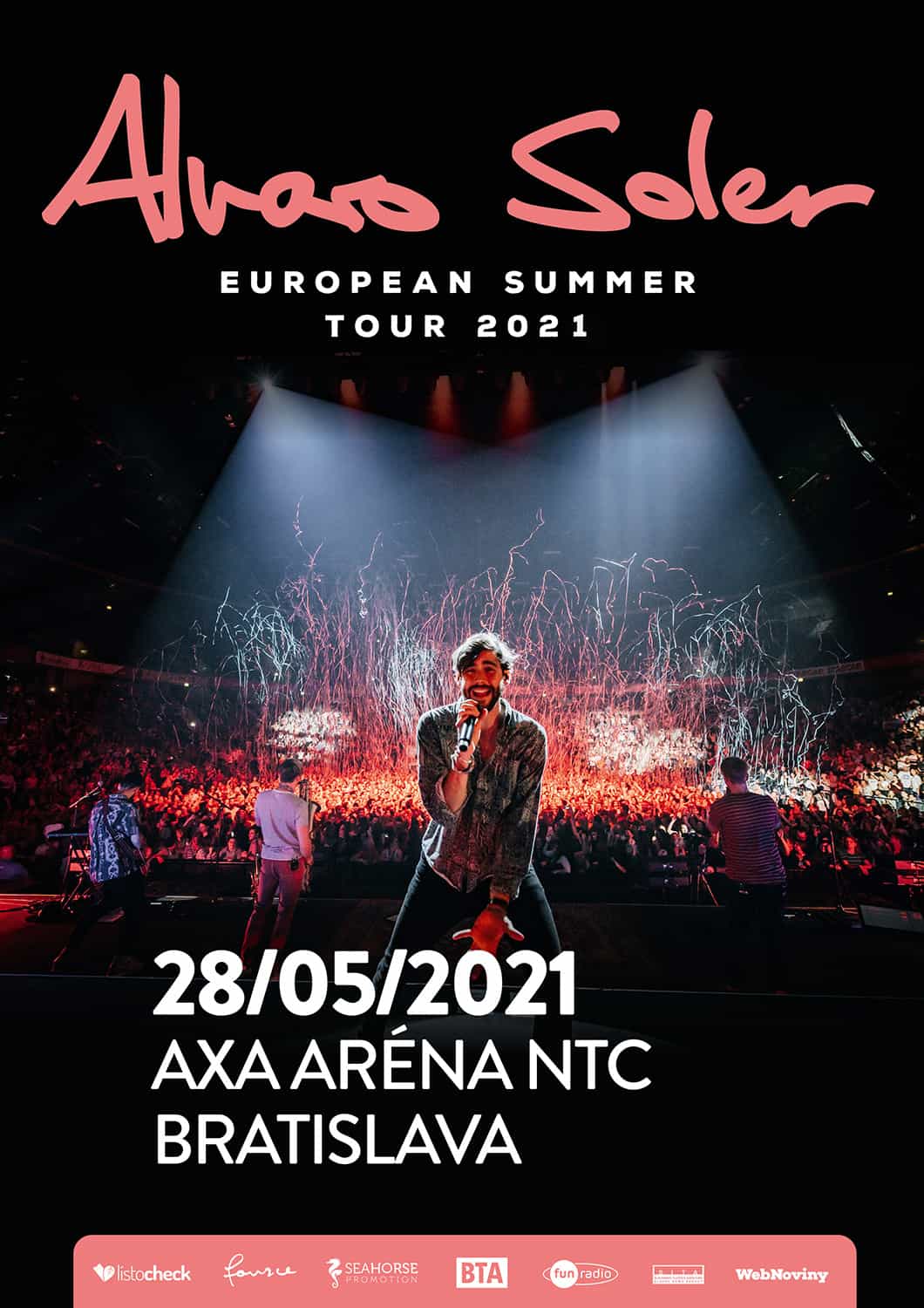 Zdroj: TS